« Top Palestinian Official: Hamas is Using Human Shields in Gaza for Media Coverage | Main | 'Moderate' Fatah Names Children's Summer Camp After Murderer »
April 12, 2018
CAMERA Op-Ed Highlights Trends in Media Coverage of Israel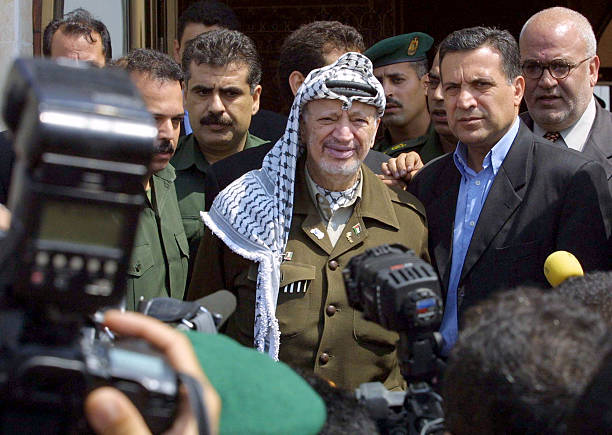 (Note: The following is an excerpt of a full-length article in the Spring 2018 issue of Jewish Policy Center's inFOCUS Magazine)
In his 1985 book Double Vision: How The Press Distorts America's Views of the Middle East, the American-born Israeli writer Ze'ev Chafets catalogued the ills that plagued U.S. news media coverage of the Middle East in general, and Israel in particular. Chafets, who had served as the director of Israel's Government Press Office, noted that "the choices that have shaped the American press's approach to the Middle East in recent years have been influenced by a complex mixture of inexperience, parochialism, radical chic, economic self-interest, U.S. government manipulation, and the strong-arm news-management techniques of the Arab world."
More than three decades since Chafets' book first appeared, Western media coverage of Israel has increasingly come under fire from writers, analysts and organizations that charge the Fourth Estate with an ingrained bias against the Jewish state. And indeed, there is much that the press gets wrong about Israel. In key ways, the media fails to provide readers with a full and accurate depiction of the country.
The principle problem is narrative. Like all people, journalists are not immune from having their own preconceived notions warp their analysis. As Matti Friedman, a former Associated Press reporter, noted in a Nov. 30, 2014 Atlantic Monthly article about media bias and the Middle East, "the news tells us less about Israel than about the people writing the news." He's right. It also tells us a lot about how the news gets reported.
As both Chafets and Friedman have observed, Israel is the victim of an obsessive media focus. The country of eight million receives a disproportionate level of coverage thanks, in no small part, to the safety and freedom that it provides the press in an increasingly unsafe region—and world – that is filled with governments and groups who menace – and sometimes murder – reporters. As Friedman noted in an Aug. 26, 2014 Tablet Magazine article, the AP alone had "significantly more" correspondents covering Israel than it had in "China, Russia, or India, or in all of the 50 countries of sub-Saharan Africa combined," and higher than the total number of employees in all the countries in which the so-called "Arab Spring" erupted. This fixation has a distorting effect that is complicated by a narrative that is widely embraced by many in the press.
Israel, the thinking goes, is an obstinate nation that exaggerates—and even creates—many of the threats that menace it. Israel could have peace if only it wanted to. By contrast, the Palestinian Arabs are seen as a native people oppressed by a Jewish colonial entity. Accordingly, Palestinian acts of terrorism are excused—even celebrated by some—as "resistance." This line of thinking—what Chafets called "radical chic" in the 1980s—is not new. But acceptance of it has grown.
Read the rest of the article here.
Posted by SD at April 12, 2018 11:27 AM
Comments
Guidelines for posting
This is a moderated blog. We will not post comments that include racism, bigotry, threats, or factually inaccurate material.
Post a comment