« 'Moderate' Palestinian 'Peace Negotiator' Outraged Over U.S. Designation of Hamas Terrorist | Main | Los Angeles Times Errs on Commercial Imports to Gaza »
February 02, 2018
New York Times, and the Continuous Mischaracterization of BDS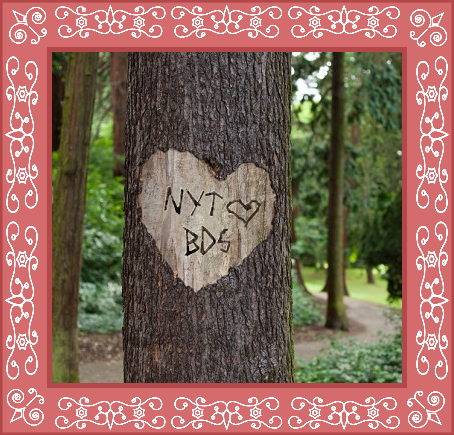 So maybe the image above is a bit of an overstatement. But for some reason, the New York Times can't seem to get it right when explaining BDS activism to readers.
BDS stands for boycott, divestment, and sanctions, and the self-styled "BDS Movement" we tend to hear about today focuses squarely on Israel, aiming to batter the Jewish state with those tools until it ceases to exist.
But in an article yesterday, the Times referred to a "movement in the United States, Europe and elsewhere to boycott, divest from and sanction Israel primarily in protest against its settlement and security practices in the West Bank. The movement is known as B.D.S."
But these are hardly the "primary" motivations of BDS advocacy. The BDS Movement's own website lists three central demands, which include an Israeli withdrawal, not only from the West Bank but also from the Golan Heights, along with the Jewish Quarter and other parts of Jerusalem. It calls for the "dismantling" of Israel's security barrier, which was built to prevent suicide bombers from reaching Israeli towns and which for much of its rout lies in Israel and not the West Bank. It insists on a change to Israel's alleged treatment of Arabs living withing Israel. And it calls for an influx of Palestinian refugees and their descendants to Israel, which is widely understood as a way to demographically eliminate the Jewish state.
Despite what the Times told its readers, not one of the three demands refers to settlements, and each of them focus focus on more than the West Bank, and on more than "settlement and security practices."
The takeaway is clear. The AMCHA Initiative, a group that combats antisemitism on campus, states that BDS "aims to demonize, delegitimize, and destroy the Jewish nature of Israel, with the result of denying to Jews their right of national self-determination."

J Street, a group largely devoted to criticism of Israeli policies, agrees that "the Global BDS Movement does not support the two-state solution, recognize the right of the Jewish people to a state, or distinguish between opposition to the existence of Israel itself and opposition to the occupation of the territory beyond the Green Line. Further, some of the Movement's supporters and leaders have trafficked in unacceptable anti-Semitic rhetoric."

And a vice chair of Americans for Peace Now has written that "BDS's prime motivation, if their messaging is to be believed, is not to end the occupation at all; rather, it is to end Israel."
Not that we need to take it from them. Omar Barghouti, whom the New York Times correctly describes as a founder of the BDS movement, has admitted that his goal is to replace Israel with "unitary state, where, by definition, Jews will be a minority."
Prior instances of the New York Times downplaying BDS goals — this is far from the first time — have been criticized by all sides: Tablet Magazine's Yair Rosenberg has slammed the newspaper for having "dramatically misrepresented [BDS's] stated aims and implicit goals, whitewashing the movement's radicalism." And Omar Barghouti has written to the Times to protest its softening of his movement's aims, saying in a published letter that "the goal of the global Palestinian-led B.D.S. movement (boycott, divestment and sanctions) is not only to end the 'occupation of the West Bank.'"
Previously, the newspaper has asserted that BDS merely is "critical of Israel's policies toward the West Bank," that it simply "advocates Israel's withdrawal from disputed territories where Palestinians live," and that it called only for Israel "to end its occupation of the Palestinian territories."

New York Times readers don't want to be misinformed. Those concerned with Israel's security don't want the country's enemies to misrepresented. And even BDS leaders don't want their extreme aims to be whitewashed. So why does the the newspaper repeatedly cast BDS goals as more moderate than they really are?
Posted by GI at February 2, 2018 12:32 PM
Comments
Guidelines for posting
This is a moderated blog. We will not post comments that include racism, bigotry, threats, or factually inaccurate material.
Post a comment