« The Media Ignores Foiled Plot to Assassinate Israel's Defense Minister | Main | Boston Globe Op-Ed by Stephen Kinzer Includes Israel in List of Nations in Denial »
February 20, 2018
Israel-E.U. Economic Ties Increase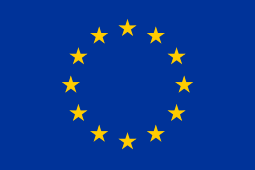 Economic ties between the nation of Israel and the European Union (EU) have increased, according to the Washington Institute for Near East Policy (WINEP), a Washington D.C.-based think tank.
Ilysa Tuttelman, a researcher for WINEP's Fika Forum, detailed the growing relationship in a Feb. 9, 2018 article, "Israel and the E.U.: Economic Growth Despite Political Tensions."
Economic cooperation between the Jewish state and the multilateral body has its origins in the 2010 E.U.-Israel Association Agreement. EU exports to Israel increased from 2010-2011, with additional sharp increases from 2014-2015 and 2015-2016. By 2016, the value of EU exports to Israel rose to over 28 billion dollars, while Israeli exports to the EU approached 18 billion dollars. At present, the EU is Israel's largest trading partner.
Yet, "there is an inverse relationship between this increasing economic relations and deteriorating EU political attitudes towards certain Israeli policies," Tuttelman noted. Indeed, the increased economic ties have occurred during a period that has seen member states of the EU, and the organization itself, target the Jewish state. In November 2015, the Council of the European Union adopted the European Commission's proposal to label Israeli goods made in eastern Jerusalem, the Golan Heights and the West Bank (Judea and Samaria)—areas that the Commission considers occupied. Similarly, goods produced in territories ruled by the Palestinian Authority (PA) are labeled "product of Palestine"—implicitly recognizing a Palestinian state that doesn't—and hasn't ever—existed, and whose borders must be made, per the Oslo accords, in bilateral negotiations with Israel.
Israel protested this EU policy, which was pushed by several member states and officials, including Dutch Prime Minister Mark Rutte, EU Foreign Secretary Frederica Mogherini, and others.
Recent policy changes have done little to alter the economic dynamics. The EU, led by Germany and France, stated its disapproval for the Dec. 6, 2017 U.S. decision to implement the 1995 Jerusalem Embassy Act, recognizing the city as Israel's capital. The bipartisan law was passed by U.S. elected representatives, expressing popular will, and was overwhelmingly reaffirmed by the U.S. Senate six months prior. As CAMERA highlighted in a Times of Israel Op-Ed ("'Days of Rage' and Bad Reporting," Dec. 7, 2017), the implementation merely recognized reality and didn't alter the status quo on Jerusalem's holy sites—nor did it explicitly rule out the possibility of a Palestinian state with its capital in eastern Jerusalem—nonetheless, the announcement prompted outcry from Western EU powers, which joined with the Russia, China, and others in condemning the United States' decision before the United Nations.
However, as WINEP pointed out: The EU outcry hasn't had any corresponding punitive economic measures. Further:
"Israeli imports of goods from EU countries increased year-over-year after the Jerusalem decision, from roughly 2.2 billion dollars in December 2016 to 2.4 billion dollars in December 2017. There was also an increase over November 2017, the month prior to the Jerusalem decision. Moreover, the month after that decision witnessed a year-over-year increase of Israeli exports to the EU, from 1.31 billion dollars in December 2016 to 1.34 billion dollars in December 2017."
As the then-President of the European Commission, Jose Barraso stated in June 2014, Israel "is a strong player in research and innovation and for this reason an important partner for the EU..." Jerusalem's economic power than, can't be denied—even by those who seek to tell the Jewish people where their eternal capital lies.
Posted by SD at February 20, 2018 01:59 PM
Comments
Guidelines for posting
This is a moderated blog. We will not post comments that include racism, bigotry, threats, or factually inaccurate material.
Post a comment