« Israel-E.U. Economic Ties Increase | Main | Where's the Coverage? Hamas-Fatah Reconciliation is Floundering »
February 20, 2018
Boston Globe Op-Ed by Stephen Kinzer Includes Israel in List of Nations in Denial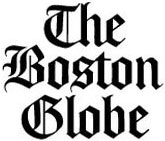 A Feb. 18, 2018 Boston Globe Op-Ed, "Nations built on lies," by Stephen Kinzer, senior fellow at Brown University, lists Austria, China, France, Great Britain, India, Indonesia, Israel, Latvia, Lithuania, Croatia, Ukraine, Pakistan, Saudi Arabia, Turkey, and the United States.
He writes, "Wallowing in past sins is as unhealthy for nations as it is for people. Denying those sins, however, is at least as pernicious. Historical facts are stubborn. They can be interpreted in endlessly various ways, but cannot be altered. Governments do no service to their people by protecting them from the reality of their past."
About the attitude in the United States, he hyperbolizes, "It is illegal to say that our country was built on the bones of slaughtered Indians and enslaved Africans."
About the attitude in Austria, he writes, "It is illegal to say that Hitler was born here, that most Austrians were thrilled when he absorbed Austria into the Third Reich, and that he was welcomed with delirious enthusiasm when he visited in 1938."
About the attitude in China he writes, "It is illegal to say that our army conquered Tibet in the 1950s and forcibly annexed it."
And so on.
About the attitude in Israel, he creates an entirely false picture, "It is illegal to say that our country sits on land that once belonged to Arabs, or that we chased them away in a campaign of ethnic cleansing in order to make room for victims of a crime that Arabs did not commit."
First, it is certainly not illegal in Israel, a Westernized democracy, to engage in such fringe polemics. Second, Jewish presence in the Holy Land predates Arab presence by thousands of years. And as explained in a CAMERA report,
Israel's rights of nationhood under international law [arise] out of the same post-World War I League of Nations actions that are the legal basis for Arab claims to surrounding lands. The League of Nations and later the UN both affirmed the ancient and continuous presence of the Jewish people in the land of Israel and the right of the Jews to reconstitute their national home in that country. Ignoring all this, [is the] standard cant that European anti-Semitism and the Nazi Holocaust resulted in the foisting of an alien people onto indigenous Arabs… [this is] a testimony to the abandonment of objectivity and an unalloyed advocacy of Arab attitudes towards Israel and the West.
Furthermore, there is ample evidence proving that the Palestinian Arabs were not "chased away in a campaign of ethnic cleansing." In fact, there is proof that ethnic cleansing was perpetrated by Arabs upon Jews. For example, since the mid-1800's, Jews had constituted the largest single group of residents in the city of Jerusalem until the 1948 ethnic cleansing of all east Jerusalem Jews by Jordan when it gained control of east Jerusalem. This lasted until the 1967 war.
Another example is the 1929 torture (including sexual mutilation) and massacre of Hebron Jews by an armed Arab mob enraged by false accusations involving Muslim holy sites in Jerusalem. The result was the slaughter of 67 and wounding of 60. The Jewish community in Hebron was destroyed.
Writer Stephen Kinzer is experienced in vilifying Israel. In 2008, he blamed the murder of U.S. Senator Robert F. Kennedy by a Palestinian on the existence of Israel. In 2011, Kinzer blamed Israel for conflicts in the Middle East.
Not coincidentally, the Boston Globe's editorials and other opinion pieces on Israel have long been mainly problematic.

Posted by MK at February 20, 2018 09:18 PM
Comments
Guidelines for posting
This is a moderated blog. We will not post comments that include racism, bigotry, threats, or factually inaccurate material.
Post a comment