« January 2018 | Main | March 2018 »
February 27, 2018
Newsweek: Fake Traffic, Fake News
March 4 Update: CAMERA Prompts Newsweek, AFP Corrections on Shelved Expropriation Bill
Earlier this month, Newsweek fired senior editors and reporters after they reported on accusations that Newsweek Media Group had purchased fraudulent web traffic to secure significant advertising at the International Business Times, a sister publication.
In the wake of massive legal troubles, along with the departure of editor in chief Bob Roe and executive editor Ken Li, misreporting about an Israeli bill which has yet to come to vote is barely a blip in Newsweek's turmoil. But Newsweek's real readers -- as opposed to the fake bots -- may actually care to know when Newsweek fails to deliver real news.
This brings us to Tom Porter's Feb. 25 article ("Jerusalem Church Where Jesus is Said To Be Buried Closed After Tax Dispute With Israeli Government"), in which he falsely wrote that Christian leaders in Jerusalem issued a joint statement criticizing a "recent bill passed by the Israeli parliament that allowed the Israeli state to take over Christian buildings leased to private companies, and plans to begin imposing taxes on Christian church properties."
First, the bill was not passed. In fact, Sunday, after church officials decided to close the holy site, the Israeli Knesset's Constitution, Law and Justice Committee postponed a discussion of the bill.

Second, the bill would not allow "the Israeli state to take over Christian buildings leased to private companies." It would enable Israel to expropriate church land sold to private developers since 2010. In other words, it would only apply to properties that no longer belong to the church. (See here for more information on the bill and the Jerusalem Municipality's intention to start collecting tax on church-owned properties used for commercial purpose or other purposes excluding worship.)
CAMERA has contacted Newsweek to request corrections. Stay tuned for an update.
Posted by TS at 05:39 AM | Comments (0)
February 23, 2018
Where's the Coverage? Israel Thwarts an ISIS Terror Plot in Australia
Unit 8200 soldiers. Image courtesy of Ha'aretz

Israeli Prime Minister Benjamin Netanyahu announced that his country's "intelligence services prevented an Australian plane from being shot down," by the Islamic State in Iraq and Syria (ISIS). Many U.S. news outlets failed to report Netanyahu's Feb. 2, 2018 remarks.
Netanyahu told the Conference of Presidents of Major American Jewish Organizations that the terrorist attack "would also have caused a huge malfunction in global air traffic, and this is just one of dozens of attacks that we have thwarted around the world. [The intelligence services] deserve all the support we can give, not only for protecting the citizens of Israel, but for protecting people all over the world"
Israel's Unit 8200, which is similar to the U.S. National Security Agency, intercepted encrypted communications between ISIS members in Syria and Australia. Unit 8200 specializes in collecting, deciphering and analyzing electronic communication, a field also known as signals intelligence.
Times of Israel correspondent Judah Ari Gross noted that the Israeli army "generally keeps mum on the operations" of the Unit ("IDF reveals it thwarted attempted Islamic State bombing of Australian flight," Feb. 21, 2018). Although Netanyahu didn't offer specifics about the foiled attack, Gross reported that two men were arrested in July 2017 for planning to place an improvised explosive device on an Etihad Airways flight out of Sydney. A senior ISIS operative sent the components of the device to Sydney from Turkey. The terrorists also planned to release highly toxic hydrogen sulfide gas in order to poison people.
Australian authorities called the plan "one of the most sophisticated plots that has ever been attempted on Australian soil." The Times of Israel said that Australian police were unaware of the plot until July 26, 2017 when Israel notified them. The suspected ISIS operatives were arrested three days later.
The same day that Israel's Prime Minister revealed the foiled plot, the country's defense forces also revealed that they had "thwarted a recent Iranian cyber attack against Israeli public and private systems," The Times of Israel reported.
The revelations about Israel preventing terror attacks, international and domestic, should have prompted widespread media coverage. It did not.
Although several Israeli outlets, as well as the British Broadcasting Corporation (BBC) and NBC News covered the story, most U.S. news outlets failed to do so. The Washington Post, USA Today, The Baltimore Sun, Politico and others, didn't inform readers about Israel preventing the attack.
The Post's failure is particularly noteworthy. The paper has filed several reports on ISIS operations and terror plots in Australia, with headlines like "Australia terror raids are a reminder of the jihadists Down Under" (Sept. 18, 2014), "Terrified of terror, Australia plans indefinite detention even after sentences are served" (Oct. 18, 2016), and others. Post opinion writer David Ignatius even filed an Aug. 18, 2016 dispatch from Canberra warning that "Southeast Asia could be a haven for displaced Islamic State fighters." That article noted that governments in the region "have been working quietly with the United States…to monitor and try to disrupt radical Islamic groups, and they've had considerable success."
Preventing a "sophisticated" mass casualty terror attack on Australian soil is also a "considerable" success—and one that deserves coverage.
Posted by SD at 01:33 PM | Comments (0)
February 21, 2018
Time Headline Errs on Settlement Growth
When Time.com picked up an AP story about settlement growth, it chose to run its own headline: "Jewish Settlers in the West Bank Surged Since President Trump Took Office, an Israeli Settler Leader Says."

The headline, though, is wrong, as the text of the AP article itself makes clear.
Citing a pro-settlement activist, the article asserts that "the West Bank settler population reached 435,159 as of Jan. 1, up 3.4% from 420,899 a year earlier. The settler population has grown 21.4% in the last five years."
In other words, according to the article's main source settlement growth in 2017 was 14,260, which is slightly less than growth over the prior four years, on average.
If 435,159 settlers on Jan. 1, 2018 represents a 21.4 percent increase over five years earlier, as the article claims, that would mean there were 358,450 settlers at the start of 2013. (That puts the pro-settlement activist and the anti-settlement organization Peace Now essentially on the same page.) The jump from 358,450 to 420,899 between 2013 and 2017 represents an increase of 62,449 (17.4 percent), or an average of 15,612 residents per year — a greater number, and a greater yet percentage, than the supposed "surge" since January 2017.
AP's original headline, "Israeli settler leader says settlements grew rapidly in 2017," is somewhat better than Time's alternate headline, but still wrongly suggests that 2017's growth was "rapid" relative to earlier years. It was not.
Feb. 23 update: After communication from CAMERA, Time.com corrected the headline. It now accurately notes that "settlements continued to grow in 2017."
Posted by GI at 03:31 PM | Comments (0)
Where's the Coverage? Hamas-Fatah Reconciliation is Floundering
PA President Mahmoud Abbas

Recent reconciliation attempts between Hamas, the U.S.-designated terror group that rules the Gaza Strip, and the Fatah movement that dominates the West Bank-ruling Palestinian Authority (PA), are floundering. And major U.S. news outlets are missing the story.
Hamas and Fatah are bitter rivals, having fought a brief and bloody war in June 2007, after the latter lost elections in 2006. At the war's conclusion, Hamas controlled the Gaza Strip. The years since have witnessed several attempts at reconciliation between the rival factions, including several short-lived attempts at "unity government."
In September 2017, Hamas announced that it would dissolve the administration that runs the Gaza Strip and would enter into talks with Fatah. As CAMERA noted in a Times of Israel Op-Ed ("Meet the New Hamas, Same as the Old Hamas," April 5, 2017), Hamas was under increasing financial pressure in the months leading up to their September 2017 announcement.
On Oct. 12, 2017, following talks brokered by Egypt, Hamas and Fatah announced a unity deal for control over the Gaza Strip. However, Hamas has since refused to accede to Fatah's prerequisites for the deal's implementation and, in the months since, it has become increasingly clear that reconciliation is—yet again—unlikely to occur.
Several self-imposed deadlines for reconciliation have come and gone—often without mention by the press. And some Fatah officials have blamed Iran, a chief Hamas sponsor, for obstructing negotiations ("Fatah Official: Iran is Hindering Palestinian Reconciliation," CAMERA, Dec. 4, 2017).
A Feb. 16, 2018 Times of Israel report detailed claims by a former PA minister, Frieh Abu Medien, that authority president and Fatah head, Mahmoud Abbas, refused to "lift the sanctions he imposed on the Gaza Strip last year…until Hamas completely cedes control over the coastal enclave, including over its weapons…" Writing in Rai al-Youm, a London-based online newspaper, Abu Medien, who once served as the PA's minister of justice for the Gaza Strip, claimed that Abbas wanted "to control everything, including money and weapons."
Hamas operatives seized on Medien's account, claiming that it was proof of the PA's insincerity at reconciling.
Most Western news outlets have failed to detail and track the progress—or the lack thereof—of the latest reconciliation attempt. The Washington Post, for example, has yet to provide a full-length follow-up report to their Oct. 12, 2017 article, "U.S., Israel balk at Palestinian Reconciliation, Insisting Hamas Must Disarm." That dispatch uncritically quoted Palestinian officials' claims that the U.S. and Israel were the chief obstacles to a unity deal. The Post said: "Palestinians have long believed that it is in Israel's interest to keep the two factions divided, weakening the Palestinians nationally and keeping the status quo in place." U.S. demands that Hamas disarm were presented as "overreacting."
Yet, it has become increasingly clear that Palestinian power rivalries have prevented reconciliation. And it has become equally clear that the media is uninterested in reporting on Palestinian political developments unless Israel can somehow be blamed.
Posted by SD at 09:55 AM | Comments (0)
February 20, 2018
Boston Globe Op-Ed by Stephen Kinzer Includes Israel in List of Nations in Denial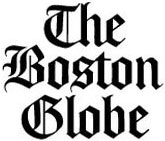 A Feb. 18, 2018 Boston Globe Op-Ed, "Nations built on lies," by Stephen Kinzer, senior fellow at Brown University, lists Austria, China, France, Great Britain, India, Indonesia, Israel, Latvia, Lithuania, Croatia, Ukraine, Pakistan, Saudi Arabia, Turkey, and the United States.
He writes, "Wallowing in past sins is as unhealthy for nations as it is for people. Denying those sins, however, is at least as pernicious. Historical facts are stubborn. They can be interpreted in endlessly various ways, but cannot be altered. Governments do no service to their people by protecting them from the reality of their past."
About the attitude in the United States, he hyperbolizes, "It is illegal to say that our country was built on the bones of slaughtered Indians and enslaved Africans."
About the attitude in Austria, he writes, "It is illegal to say that Hitler was born here, that most Austrians were thrilled when he absorbed Austria into the Third Reich, and that he was welcomed with delirious enthusiasm when he visited in 1938."
About the attitude in China he writes, "It is illegal to say that our army conquered Tibet in the 1950s and forcibly annexed it."
And so on.
About the attitude in Israel, he creates an entirely false picture, "It is illegal to say that our country sits on land that once belonged to Arabs, or that we chased them away in a campaign of ethnic cleansing in order to make room for victims of a crime that Arabs did not commit."
First, it is certainly not illegal in Israel, a Westernized democracy, to engage in such fringe polemics. Second, Jewish presence in the Holy Land predates Arab presence by thousands of years. And as explained in a CAMERA report,
Israel's rights of nationhood under international law [arise] out of the same post-World War I League of Nations actions that are the legal basis for Arab claims to surrounding lands. The League of Nations and later the UN both affirmed the ancient and continuous presence of the Jewish people in the land of Israel and the right of the Jews to reconstitute their national home in that country. Ignoring all this, [is the] standard cant that European anti-Semitism and the Nazi Holocaust resulted in the foisting of an alien people onto indigenous Arabs… [this is] a testimony to the abandonment of objectivity and an unalloyed advocacy of Arab attitudes towards Israel and the West.
Furthermore, there is ample evidence proving that the Palestinian Arabs were not "chased away in a campaign of ethnic cleansing." In fact, there is proof that ethnic cleansing was perpetrated by Arabs upon Jews. For example, since the mid-1800's, Jews had constituted the largest single group of residents in the city of Jerusalem until the 1948 ethnic cleansing of all east Jerusalem Jews by Jordan when it gained control of east Jerusalem. This lasted until the 1967 war.
Another example is the 1929 torture (including sexual mutilation) and massacre of Hebron Jews by an armed Arab mob enraged by false accusations involving Muslim holy sites in Jerusalem. The result was the slaughter of 67 and wounding of 60. The Jewish community in Hebron was destroyed.
Writer Stephen Kinzer is experienced in vilifying Israel. In 2008, he blamed the murder of U.S. Senator Robert F. Kennedy by a Palestinian on the existence of Israel. In 2011, Kinzer blamed Israel for conflicts in the Middle East.
Not coincidentally, the Boston Globe's editorials and other opinion pieces on Israel have long been mainly problematic.

Posted by MK at 09:18 PM | Comments (0)
Israel-E.U. Economic Ties Increase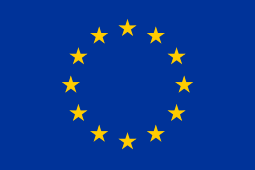 Economic ties between the nation of Israel and the European Union (EU) have increased, according to the Washington Institute for Near East Policy (WINEP), a Washington D.C.-based think tank.
Ilysa Tuttelman, a researcher for WINEP's Fika Forum, detailed the growing relationship in a Feb. 9, 2018 article, "Israel and the E.U.: Economic Growth Despite Political Tensions."
Economic cooperation between the Jewish state and the multilateral body has its origins in the 2010 E.U.-Israel Association Agreement. EU exports to Israel increased from 2010-2011, with additional sharp increases from 2014-2015 and 2015-2016. By 2016, the value of EU exports to Israel rose to over 28 billion dollars, while Israeli exports to the EU approached 18 billion dollars. At present, the EU is Israel's largest trading partner.
Yet, "there is an inverse relationship between this increasing economic relations and deteriorating EU political attitudes towards certain Israeli policies," Tuttelman noted. Indeed, the increased economic ties have occurred during a period that has seen member states of the EU, and the organization itself, target the Jewish state. In November 2015, the Council of the European Union adopted the European Commission's proposal to label Israeli goods made in eastern Jerusalem, the Golan Heights and the West Bank (Judea and Samaria)—areas that the Commission considers occupied. Similarly, goods produced in territories ruled by the Palestinian Authority (PA) are labeled "product of Palestine"—implicitly recognizing a Palestinian state that doesn't—and hasn't ever—existed, and whose borders must be made, per the Oslo accords, in bilateral negotiations with Israel.
Israel protested this EU policy, which was pushed by several member states and officials, including Dutch Prime Minister Mark Rutte, EU Foreign Secretary Frederica Mogherini, and others.
Recent policy changes have done little to alter the economic dynamics. The EU, led by Germany and France, stated its disapproval for the Dec. 6, 2017 U.S. decision to implement the 1995 Jerusalem Embassy Act, recognizing the city as Israel's capital. The bipartisan law was passed by U.S. elected representatives, expressing popular will, and was overwhelmingly reaffirmed by the U.S. Senate six months prior. As CAMERA highlighted in a Times of Israel Op-Ed ("'Days of Rage' and Bad Reporting," Dec. 7, 2017), the implementation merely recognized reality and didn't alter the status quo on Jerusalem's holy sites—nor did it explicitly rule out the possibility of a Palestinian state with its capital in eastern Jerusalem—nonetheless, the announcement prompted outcry from Western EU powers, which joined with the Russia, China, and others in condemning the United States' decision before the United Nations.
However, as WINEP pointed out: The EU outcry hasn't had any corresponding punitive economic measures. Further:
"Israeli imports of goods from EU countries increased year-over-year after the Jerusalem decision, from roughly 2.2 billion dollars in December 2016 to 2.4 billion dollars in December 2017. There was also an increase over November 2017, the month prior to the Jerusalem decision. Moreover, the month after that decision witnessed a year-over-year increase of Israeli exports to the EU, from 1.31 billion dollars in December 2016 to 1.34 billion dollars in December 2017."
As the then-President of the European Commission, Jose Barraso stated in June 2014, Israel "is a strong player in research and innovation and for this reason an important partner for the EU..." Jerusalem's economic power than, can't be denied—even by those who seek to tell the Jewish people where their eternal capital lies.
Posted by SD at 01:59 PM | Comments (0)
The Media Ignores Foiled Plot to Assassinate Israel's Defense Minister
Israeli Defense Minister Avigdor Liberman

Israeli authorities foiled a plot to assassinate Defense Minister Avigdor Liberman, the Shin Bet security service said on Feb. 18, 2018. The Shin Bet's remarks went widely underreported by major U.S. news outlets.
The Times of Israel reported that Israel's domestic security agency, the Shin Bet, had arrested members of two different Palestinian Islamic Jihad (PIJ) cells ("Shin Bet Says it Thwarted Plot to Assassinate Defense Minister, February 18). One cell had planned to murder Liberman via roadside bombs. The other planned "shooting attacks against IDF soldiers and Israeli civilians in the Etzion Bloc of the West Bank [Judea and Samaria]," correspondent Tamar Pileggi said.
Six PIJ operatives were arrested in connection to the first plot. PIJ is a U.S.-designated terrorist group. As CAMERA noted in its 2016 backgrounder on the organization, PIJ receives extensive support from the Islamic Republic of Iran.
The Shin Bet named Awad Mahmoud al-Asakra and Muhammad Ali Ibrahim al-Askara, both Bethlehem-area natives, as ringleaders of the cells. Both men had previously been convicted for plotting other terror attacks. The plan to murder Liberman was foiled "in the very early stages of planning," the Shin Bet said.
The Times of Israel reported:
"The Shin Bet investigation also revealed that members of both cells were motivated by the Palestinian Authority's benefits package awarded to the families of terrorists killed or jailed for carrying out attacks against Israeli targets."
The paper also noted that Shin Bet's announcement came on the heels of increased tensions "along the Gaza border," including the wounding of four IDF soldiers by an improvised explosive device (IED) that same weekend.
Yet, most major U.S. news outlets failed to provide original reporting on the foiled PIJ plots. A Lexis-Nexis search of The Washington Post, USA Today, The Baltimore Sun, and Politico, among other newspapers, showed zero coverage of the Shin Bet's remarks. By contrast, The Jerusalem Post, Ynet News, Ha'aretz, and Reuters all reported on the incident.
Liberman has been the subject of considerable media attention. The Washington Post, The New York Times, and USA Today have published profiles—often critical—of Israel's defense minister. But they couldn't devote column space to plans for his assassination.
Posted by SD at 12:00 PM | Comments (1)
February 16, 2018
The Song Remains The Same: NYT Backs Off the Palestinian Authority
Earlier this week, in a moment of candor, the New York Times acknowledged that the Palestinian Authority does, in fact, have agency in shaping the situation in the Israel and the territories.
A Feb. 12 article about the "unraveling" of the Gaza Strip explained that the PA, the West Bank-based government headed by Mahmoud Abbas, and Fatah, its conjoined political party, are most directly responsible for the financial crisis that has set back Gaza and its residents in recent weeks.
According to reporter David Halbfinger,
Across Gaza, the densely populated enclave of two million Palestinians sandwiched between Israel and Egypt, daily life, long a struggle, is unraveling before people's eyes.

At the heart of the crisis — and its most immediate cause — is a crushing financial squeeze, the result of a tense standoff between Hamas, the militant Islamist group that rules Gaza, and Fatah, the secular party entrenched on the West Bank. Fatah controls the Palestinian Authority but was driven out of Gaza by Hamas in 2007.
That the strained relationship between Hamas and its Fatah rivals plays a key role in Gaza's troubles is beyond dispute. But as the week progressed, the New York Times seems to have forgotten its assessment about the central cause of Gaza's decline. An article in today's print edition again mentions Gaza's troubles — its "unraveling," reporters again said, borrowing from Monday's story — but altogether replaced Fatah with another culprit.
In laying out the map of the Middle East, David Halbfinger and his colleague Isabel Kershner cited "the beleaguered Gaza Strip unraveling under Israel's own pressure and Hamas's control."
Israel certainly pressures Hamas, a terrorist group sworn to its destruction. And Hamas control is certainly oppressive. But what happened to Mahmoud Abbas, his Palestinian Authority government, and his Fatah party, whose ongoing power struggle with Hamas was just a few days ago the "heart of the crisis" and its "most immediate cause"?
Old habits die hard. The New York Times, which has long insisted on framing the Palestinian-Israeli conflict as one of Israeli wrongdoing and Palestinian victimhood, and which in recent months has refused to report on vile, hateful rhetoric by Mahmoud Abbas, seems to have quickly forgotten what it reported last Monday about the Palestinian leader's role in Gaza's situation.
Posted by GI at 11:57 AM | Comments (2)
February 12, 2018
Huffington Post Arabic, Platform for Hamas Propaganda
Feb. 20 Update: Huffington Post Arabic Removes Hamas Propaganda
Hamas has found an unlikely platform to amplify its propaganda. Huffington Post Arabic has copied and pasted a Hamas caption, word for word, including language completely at odds with journalistic norms ("Video and first pictures.. see the site of the Israeli F-16 plane's crash and its debris after it was shot down by fire from inside Syria," Feb. 10).
Thus, a caption which appears at Huffington Post Arabic, reproduced entirely from the Facebook page of Hamas' Shehab News Agency, refers to Israel as "the occupation" and "the enemy," and its territory as "occupied Palestine" (translation by CAMERA's Arabic department):
The occupation's media publishes scenes which it said are of the moment of shooting down the Iranian drone (according to the announcement of the enemy) that entered the skies of occupied Palestine early in the morning. (Emphasis added.)
At the time of the launch of Huffington Post Arabic, Ariana Huffington, president and editor-in-chief of Huffington Post Media Group, averred: "The Huffington Post's DNA of a combination of original reporting plus a platform for voices in the region to express themselves in video, in text, in pictures is quite needed." Apparently, in the view of Huffington Post Arabic editors, that need extends to providing a terror organization with a platform..
-- Research and reporting by CAMERA Arabic
Posted by TS at 02:35 PM | Comments (0)
February 10, 2018
UPDATED:The Washington Post Claims Israel Used Iranian Drone As 'Pretext' For Attack
The remnants of the Iranian UAV. Picture courtesy of The Times of Israel

The Washington Post treated an Iranian attack against Israel with unwarranted skepticism, using the event to unfairly question the motives of the Israeli military.
The Post asserted in a Feb. 10, 2018 report ("Israel claims incursion by Iranian drone") that the Jewish state used an Iranian drone's "alleged incursion" into Israeli airspace as a "pretext for Israeli strikes on what it described as Iranian targets in Syria." The Post's claim was part of a problematic and inaccurate caption that accompanied a video that the paper posted online to describe events that transpired in the early morning hours of Feb. 10, 2018.
As the Israeli Defense Forces (IDF) noted, the IDF intercepted an Iranian made unmanned aerial vehicle (UAV) after it entered Israeli airspace from Syria. During the attack, several anti-aircraft missiles were launched at Israeli fighter jets and sirens sounded in northern Israel. The Israeli Air Force (IAF) responded by engaging twelve targets, including three aerial defense batteries and four Iranian military targets, all of which were located in Syria. An Israeli attack helicopter successfully destroyed the Iranian UAV. An IAF F-16 jet also crashed, after its two pilots ejected. The pilots are currently hospitalized and it's unclear at the time of this writing what led to the downing of the IAF plane.
The IDF has released footage showing the Iranian drone infiltrating Israeli airspace and the IDF's response.
However, in its report, The Washington Post—without reason or explanation—sought to impugn the IDF's motives and obfuscate on what happened. The paper wrote "the Israeli military released video it said shows an Iranian drone in Israeli airspace on Feb. 10, before it was destroyed by an Israeli attack helicopter. The alleged incursion was used as the pretext for Israeli strikes on what it described as Iranian targets in Syria [emphasis added]."
Yet, as CAMERA told Post staff and editors, this language is both unwarranted and evidences unprofessional editorializing. Numerous other reports, photographic evidence and the IDF's own video, clearly detail an Iranian drone in Israeli airspace—and Israel's subsequent response.
Nor, contra to what The Post's language implied, is Israel alone in asserting that an Iranian drone entered Israeli air space. After the incident, the U.S. State Department, among others, expressed support for "Israel's sovereign right to defend itself." The language of "it said" and "claims" could lead readers to think that the matter is up for reasonable debate. It's not.
Webster's Dictionary defines pretext as "a reason that you give to hide your real reason for doing something." The chain of events (an account of which can be found here) proves otherwise. The phrase "pretext" is journalistically imprecise, misleading and violates The Post's own standards for fairness in reporting.
Following contact with CAMERA, The Washington Post agreed that the caption was "less helpful than it could have been in informing readers," and eliminated the phrases "pretext" and "alleged incursion." The "clarification," however, remained imperfect; claiming that the incursion "was used as justification for Israeli strikes."
Note: This post was updated on Feb. 13, 2018
Posted by SD at 10:56 PM | Comments (1)
February 08, 2018
NY Times: "Hard-Line" Jews Support Recognition of Jerusalem as Capital
A New York Times news story about this morning's National Prayer Breakfast broad-brushes American Jews who back recognition of Israel's capital in Jerusalem as hard-liners. In the article, White House correspondent Mark Lander asserts:
Mr. Trump's remarks were most notable for what he did not say. He made no mention of his recent decision to recognize Jerusalem as the capital of Israel, a landmark shift in American policy that was extremely popular with evangelical voters and a segment of hard-line pro-Israel American Jews.
Evangelical support for the decision could conceivably be based on polling data. But unlike with evangelicals, there's no defined subgroup of "hard-line" American Jews, and such a characterization wouldn't appear in polling crosstabs. On what, then, does the reporter base his characterization?
On his opinion, it would seem – his feeling about who would support recognition of Israel's capital, notwithstanding that this group includes overwhelming, bipartisan congressional majorities in 1995 and 2017, President Obama's ambassador to Israel, and mainstream groups like AIPAC, the Conference of Presidents of Major American Jewish Organizations, the American Jewish Committee, Hadassah and the Jewish Federations of North America.
At any rate, opinions belong in the Opinion pages, not the news section.
The newspaper's characterization of Jewish supporters of U.S. policy toward Jerusalem as "hard-line" is particularly striking coming days after one of its reporters yet again downplayed the radicalism of the so-called BDS Movement, a group of anti-Israel activists that calls for boycotting of the Jewish state and, sometimes, non-Israeli Jews.
BDS, the newspaper insisted last week, acts "primarily in protest against [Israel's] settlement and security practices in the West Bank." But BDS is clear that its central tenets go well beyond opposition to "settlement and security practices in the West Bank," something its leaders have taken pains to note. BDS founder Omar Barghouti, for example, noted in a recent Times letter to the editor that "the goal of the global Palestinian-led B.D.S. movement (boycott, divestment and sanctions) is not only to end the 'occupation of the West Bank'."
Even J Street and Americans for Peace Now, groups that normally reserve their criticism for Israel, have slammed BDS for being opposed to Israel's very existence. But the New York Times doesn't characterize BDS activists as hard-liners. It minimizes their extremism, and instead casts American Jews who support U.S. policy on Israel as hard-liners.
Why?
(For more on New York Times coverage of Jerusalem, see here, here, here, here, and here.)
Posted by GI at 03:05 PM | Comments (2)
Los Angeles Times Errs on Commercial Imports to Gaza
Flat screen television sets at Kerem Shalom crossing on their way to Gaza from Israel, 2012 (photo by Adam Levick)
In their Los Angeles Times article yesterday ("Neither Israel nor Hamas wants another war in Gaza. . . "), Noga Tarnopolsky and Rushdi Abu Alouf err: "Egypt's border with Gaza is closed and Israel allows only trucks carrying food or other humanitarian necessities in and out."
Israel allows commercial goods in and out of the Gaza Strip -- not just humanitarian goods. In fact, according to the United Nations' Office for the Coordination of Humanitarian Affairs Gaza Crossings' Operation Status: Monthly Update (December 2017), in December, 10,327 truckloads of commercial goods entered the Gaza Strip from Israel. This compares to just 460 truckloads of what the United Nations terms humanitarian goods. In other words, the amount of commercial goods which entered the Gaza Strip was more than 22 times greater than the amount of humanitarian goods which entered that month. This ratio is pretty much consistent for all of 2017.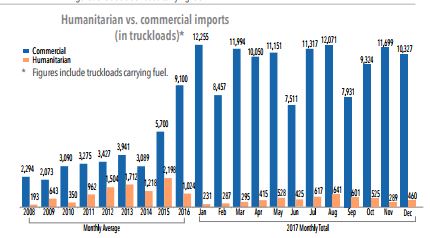 Since 2010, has allowed just about everything into Gaza without restrictions aside from weapons and goods that it considers dual-use items (ie military and civilian use).
Among the commercial items are appliances such as televisions and washing machines. As The Jerusalem Post reported Jan. 9, 2017 ("Shin Bet foils smuggling ring that sought to help Hamas in Gaza"):
According to the Shin Bet, the smuggled goods had been hidden inside of electronic goods, such as televisions, washing machines and refrigerators. During the investigation, the Shin Bet discovered that Massalma had assisted Abu Siriya in November in smuggling hundreds of cameras inside washing machines that had been imported from the West Bank to the Gaza Strip.

"The smuggling method that was discovered by the security forces underscores the efforts undertaken by Hamas, via its collaborators, in order to build up its strength and cynically exploit the commercial permits given by Israel for the benefit of the civilian population in the Gaza Strip," the Shin Bet said.
CAMERA has contacted The Times to request a correction. Stay tuned for an update.
Posted by TS at 06:28 AM | Comments (0)
February 02, 2018
New York Times, and the Continuous Mischaracterization of BDS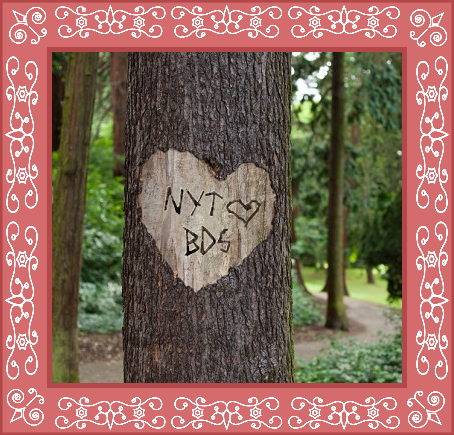 So maybe the image above is a bit of an overstatement. But for some reason, the New York Times can't seem to get it right when explaining BDS activism to readers.
BDS stands for boycott, divestment, and sanctions, and the self-styled "BDS Movement" we tend to hear about today focuses squarely on Israel, aiming to batter the Jewish state with those tools until it ceases to exist.
But in an article yesterday, the Times referred to a "movement in the United States, Europe and elsewhere to boycott, divest from and sanction Israel primarily in protest against its settlement and security practices in the West Bank. The movement is known as B.D.S."
But these are hardly the "primary" motivations of BDS advocacy. The BDS Movement's own website lists three central demands, which include an Israeli withdrawal, not only from the West Bank but also from the Golan Heights, along with the Jewish Quarter and other parts of Jerusalem. It calls for the "dismantling" of Israel's security barrier, which was built to prevent suicide bombers from reaching Israeli towns and which for much of its rout lies in Israel and not the West Bank. It insists on a change to Israel's alleged treatment of Arabs living withing Israel. And it calls for an influx of Palestinian refugees and their descendants to Israel, which is widely understood as a way to demographically eliminate the Jewish state.
Despite what the Times told its readers, not one of the three demands refers to settlements, and each of them focus focus on more than the West Bank, and on more than "settlement and security practices."
The takeaway is clear. The AMCHA Initiative, a group that combats antisemitism on campus, states that BDS "aims to demonize, delegitimize, and destroy the Jewish nature of Israel, with the result of denying to Jews their right of national self-determination."

J Street, a group largely devoted to criticism of Israeli policies, agrees that "the Global BDS Movement does not support the two-state solution, recognize the right of the Jewish people to a state, or distinguish between opposition to the existence of Israel itself and opposition to the occupation of the territory beyond the Green Line. Further, some of the Movement's supporters and leaders have trafficked in unacceptable anti-Semitic rhetoric."

And a vice chair of Americans for Peace Now has written that "BDS's prime motivation, if their messaging is to be believed, is not to end the occupation at all; rather, it is to end Israel."
Not that we need to take it from them. Omar Barghouti, whom the New York Times correctly describes as a founder of the BDS movement, has admitted that his goal is to replace Israel with "unitary state, where, by definition, Jews will be a minority."
Prior instances of the New York Times downplaying BDS goals — this is far from the first time — have been criticized by all sides: Tablet Magazine's Yair Rosenberg has slammed the newspaper for having "dramatically misrepresented [BDS's] stated aims and implicit goals, whitewashing the movement's radicalism." And Omar Barghouti has written to the Times to protest its softening of his movement's aims, saying in a published letter that "the goal of the global Palestinian-led B.D.S. movement (boycott, divestment and sanctions) is not only to end the 'occupation of the West Bank.'"
Previously, the newspaper has asserted that BDS merely is "critical of Israel's policies toward the West Bank," that it simply "advocates Israel's withdrawal from disputed territories where Palestinians live," and that it called only for Israel "to end its occupation of the Palestinian territories."

New York Times readers don't want to be misinformed. Those concerned with Israel's security don't want the country's enemies to misrepresented. And even BDS leaders don't want their extreme aims to be whitewashed. So why does the the newspaper repeatedly cast BDS goals as more moderate than they really are?
Posted by GI at 12:32 PM | Comments (0)
February 01, 2018
'Moderate' Palestinian 'Peace Negotiator' Outraged Over U.S. Designation of Hamas Terrorist
Ismail Haniyeh

On Jan. 31, 2018 the United States State Department announced that top Hamas operative Ismail Haniyeh was now listed as a Specially Designated Global Terrorist (SDGT). Less than twenty-four hours later, the Palestinian Authority's (PA) chief "peace negotiator," Saeb Erekat, decried the United States' decision. Hamas is a U.S.-designated terrorist group that rules the Gaza Strip and calls for the destruction of Israel.
In a Palestine Liberation Organization (PLO) press statement, Erekat said that the "PLO rejects and condemns the U.S. finance department's decision to add Islamic Hamas movement chief Ismail Haniyeh to the terrorist list." Both the PLO and the PA, which rules the West Bank (Judea and Samaria), are dominated by the Fatah movement and led by Mahmoud Abbas. All three entities, as well as Abbas, are frequently labeled "moderate" by the press.
The State Department noted that Haniyeh "has been involved in terrorist attacks against Israeli citizens" and "Hamas has been responsible for an estimated 17 American lives killed in terrorist attacks." Haniyeh is the head of the terror group's so-called "political bureau." As Matthew Levitt, a former U.S. Treasury Department terror analyst, noted in his 2006 book Hamas: Politics, Charity and Terrorism in the Service of Jihad, all factions of Hamas are closely intertwined; claims that the political branch does not coordinate with the so-called "military bureau" that carries out attacks are false.
As CAMERA has highlighted, Haniyeh has repeatedly called for a "holy war by the Palestinian people" against Israel. He has rejected claims—often pushed by the media and others—that "despair" is the motive for Palestinian anti-Jewish violence ("Hamas: 'Despair' Is Not the Reason for Palestinian Violence," Jan. 26, 2016). More recently, following the United States' Dec. 6, 2017 announcement that it would implement the 1995 Jerusalem Embassy Act, Haniyeh called for a third intifada (violent uprising). The second intifada (2000-05) resulted in the murder of more than 1,000 Israelis.
Erekat and the PLO's decision to defend Haniyeh is noteworthy. Hamas and Fatah have long-been rivals and have attempted reconciliation efforts on various occasions. Recent attempts have failed—and were chronically underreported by major U.S. news outlets (see, for example "The Washington Post Notes Growing Hamas-Fatah Tensions," CAMERA, July 18, 2017).
Erekat himself is an oft-cited source by the Western media—in spite of his well-established track record for distortions (see, for example "Saeb Erekat: Highly Visible, Highly Unreliable," CAMERA, March 4, 2015). In fact, in a Jan. 31, 2018 column, The Washington Post's David Ignatius uncritically repeated Erekat's claim that, thanks to President Donald Trump, "the two-state solution is dead ("The Road to an Israeli-Palestinian Peace Deal is Vanishing)." Ignatius did not inform readers of Erekat's defense of Fatah's policy of paying terrorists. The same day that The Post printed Erekat's assertion, the Palestinian official defended Haniyeh.
Posted by SD at 03:39 PM | Comments (2)