« Anti-Israel NGO Admits: Palestinian Children Commit Terror for 'Status' | Main | Where's the Coverage? Israel Offered to Help Iranian and Iraqi Earthquake Victims »
November 16, 2017
Tucker Carlson Allows Max Blumenthal's Anti-Israel Comments to Slide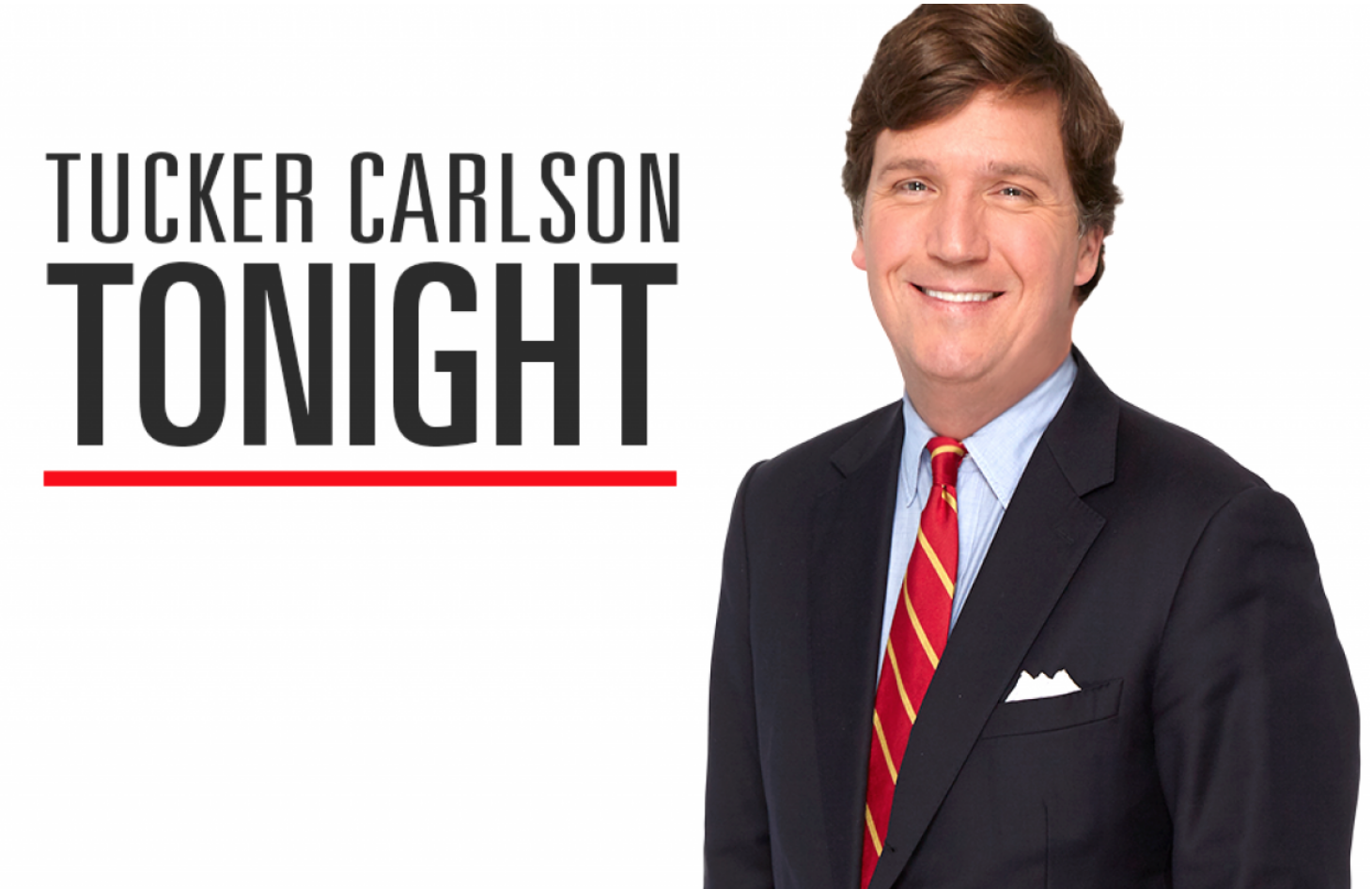 This past Tuesday, on his Fox News television show Tucker Carlson Tonight, host Tucker Carlson interviewed Max Blumenthal about the Russian government-funded cable network RT and the Trump administration's attempt to have that station register as a foreign agent. For those familiar with Blumenthal and his anti-Israel vitriol, there was nothing surprising in what he said. What was surprising, though, was that Carlson let Blumenthal's false and toxic allegations go unchallenged.
Responding to Carlson's question about why some journalists seem unconcerned about the administration's request, Blumenthal asserted that he enjoys his appearances on RT because "they let me talk about, for example, what the real sources of foreign influence are in this town, including the Israel lobby, and organizations like AIPAC, which have been promoting a humanitarian catastrophe in the Gaza strip, war on Lebanon, war on Iran, and which is not required for some reason to register as a foreign agent, and I don't know why that is."
Of course, AIPAC does not promote any of these things, and the reason it is not required to register as a foreign agent is that its leadership and members are U.S. citizens, and it doesn't take money or direction from foreign governments. Similar claims about an all-powerful "Israel lobby" have been debunked many times over. Carlson, however, did not challenge any of these assertions. After a few more softball questions, he simply replied, "Max, thank you, appreciate that analysis."
This was not the first time that Max Blumenthal (who is the son of Clinton confidante Sidney Blumenthal) has appeared on Carlson's show. After Blumenthal's July appearance, several conservative commentators criticized Carlson's decision to host him. Yet, this week, Carlson brought Blumenthal back.
Carlson might not have been so appreciative of Blumenthal's comments if he were more familiar with his guest's shaky track record. CAMERA has documented Blumenthal's falsehoods going back years. As we've written before, "Max Blumenthal has demonstrated a willingness to spread fabricated, distorted, and disavowed quotes." The Simon Wiesenthal Center included his book Goliath in its list of "Top Ten 2013 Anti-Semitic, Anti-Israel Slurs." One German newspaper even referred to Blumenthal and compatriot David Sheen as "lunatic Israel-haters" after they pursued a German politician into a bathroom.
Carlson frequently brings guests of various political persuasions to his program. He is known, however, for challenging them when he disagrees. In this case, Carlson invited onto his show a guest who is known for slandering Israel, but he was unprepared to dispute him and instead allowed his baseless comments to stand.

Posted by kabe at November 16, 2017 01:19 PM
Comments
The truth is that Carlson agrees with Blumenthal. Tucker Carlson is not a conservative he's a Paleocon in the tradition of Pat Buchanan. Fox News Is becoming the media outlet of the alt right.
Posted by: Joel at November 17, 2017 06:23 PM
Posted by: Barry Meridian at November 19, 2017 12:24 PM
I agree with Joel. Recently, Carlson challenged Max Boot for being critical of Iranian policy by stating "when was the last time Iran killed any Americans?"
Posted by: Elliot at November 23, 2017 07:46 PM
Today, May 22, 2018, Tucker Carlson whined that Pres. Trump was leding us to war with Iran. Tucker Carlson also said that Iran is not the biggest state sponsor of terror we have (he didn't say who is). I wonder if Tucker Carlson is ?an Iran firster a la Pat Buchanan and the mis named "American"? I don't trust Tucker.Conservative"
Posted by: Underzog at May 22, 2018 10:06 PM
Guidelines for posting
This is a moderated blog. We will not post comments that include racism, bigotry, threats, or factually inaccurate material.
Post a comment