« Vox: Don't Say "Radical Islamic Terrorism," But Definitely Say "Jewish Terrorism" | Main | AFP Fails to Correct IDF Fatalities in Jenin »
September 14, 2017
"Palestine" Enters Popular Culture on Jeopardy!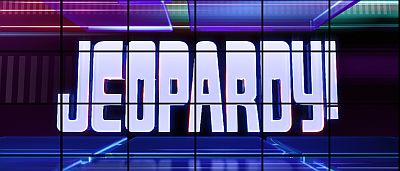 Jeopardy! -- the popular television quiz show that began in the 1960's -- is premised upon contestants formulating a question to a clue presented by the host in the form of a statement/answer. The clues are chosen from a variety of categories (within history, geography, literature, science) that tests contestants' general knowledge.
The term "Palestine" to ostensibly describe a modern-day entity has recently been the subject of Jeopardy! clues. For example, the September 13th show included the following clue and answer:
Clue: A land divided by Jordan, Egypt & Israel, or the seat of Anderson County, Texas.
Answer: "What is Palestine?"
The implication seems to be that "Palestine" is also the current name of a modern country in the Middle East (referring to disputed territories).

In the November 18, 2016 show, there was a similar clue:
Clue: It's a small New Hampshire town as well as an ancient name for Palestine.
Answer: What is Canaan?
The implication again seems to be that Palestine is the modern-day name of the country. But references to a current "Palestine" in the West Bank and Gaza are incorrect. Those areas should accurately be referred to as "Palestinian" or "disputed" territories, depending on which areas are being discussed, or as the West Bank and Gaza. If Jeopardy! clues are trying to suggest that Palestine is a modern-day state, the program should take a cue from the numerous media outlets that have corrected this error. For example:
Correction (National Geographic,12/15/16): A previous version of this article incorrectly referred to a barrier between Israel and Palestine. The barrier is between Israel and the West Bank.

Correction (Washington Post, 9/25/14): The Sept. 23 obituary for religious scholar Gerald A. Larue inaccurately reported that he participated in archaeological digs in Egypt, Palestine and other parts of the Middle East. He took part in digs in Egypt, Israel and the West Bank, not Palestine.

Correction (Wall Street Journal, 7/11/08): Salam Fayyad is the prime minister of the Palestinian Authority. An item in Thursday's World Watch column incorrectly gave his name as Falam Fayyad and indicated he was prime minister of Palestine.

Correction (LA Times, 5/5/2007) An article in Friday's California section included a subhead saying former President Carter urged students to travel to Palestine. The area referred to is the Palestinian territories.

Correction (LA Times, 12/23/2005) An article in the Dec. 11 Calendar section about an international art exhibition included Palestine in a list of nations from which artists had contributed works. It should have said the Palestinian territories.
Posted by RH at September 14, 2017 12:47 PM
Comments
Correction to CAMERA:
The land between Jordan and Israel is not the West Bank. It is called Judea and Samaria. The term West Bank was given by Israel's Arab enemies. Let's not perpetuate their lies. Although I've heard Bibi mention the term 'disputed territories', again it's not the best term. It's only disputed by Israel's enemies. Since CAMERA fights for Jewish causes (obviously including Israel), you must change the narrative to suit us. I urge you to set a proper example by always referring that land as Judea and Samaria.
Posted by: Leon Kushner at September 29, 2017 08:37 AM
Guidelines for posting
This is a moderated blog. We will not post comments that include racism, bigotry, threats, or factually inaccurate material.
Post a comment