« AFP Fails to Correct IDF Fatalities in Jenin | Main | The Washington Post Pushes 'Despair' Excuse for Palestinian Terrorism, Again »
September 26, 2017
Where's the Coverage? U.S. Establishes a New Base in Israel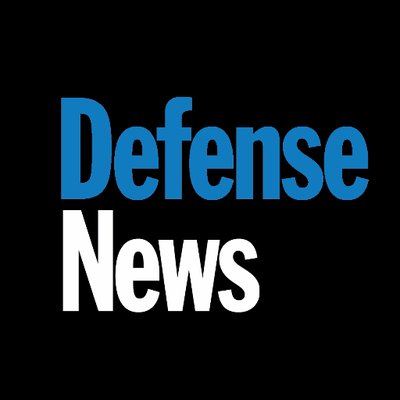 The United States has established a new base in Israel. And many major U.S. news outlets have failed to report the event.
On Sept. 18, 2017, the U.S. announced that it was creating a permanent U.S. Army base to be co-located at the Israel Defense Forces Air Defense School near Beersheba. The base will have dozens of American soldiers and will be operating under an American flag.
A dispatch by Defense News reporter Barbara Opall-Rome ("U.S. breaks ground for new permanent base in Israel," September 18) noted that the location will "house U.S. operational systems to identify and intercept a spectrum of aerial threats, along with barracks, recreational and other facilities required to support several dozen American air defenders."
The IDF's air commander, Israeli Air Force Brig. Gen. Zvika Haimovich, stated that the U.S. presence would be permanent and was part of "an American task force that will be stationed here."
"The purpose of their presence is not for training or for exercises, but rather as part of a joint Israeli and American effort to sustain and enhance our defensive capabilities," Haimovich said.
U.S. Maj. General John Gronski took part in the September 18 ceremonies to announce the base. In his remarks, Gronski—who is the deputy commanding General of the Army National Guard in U.S. Army Europe—pointed out that the base "signifies the strong bond that exists between the U.S. and Israel."
Plans to open the base have been in the works for two years. It's not the first U.S. military presence in the area; an independent facility has been operating in the same area of Israel's Negev desert for almost a decade. That facility, however, is not a joint U.S.-Israeli one. Rather, it is U.S. only but with Israeli search and track radars to provide an early warning in the event of a missile attack from Iran.
By contrast, the new facility, referred to as Site 883 Life Support Area, "represents the first ever stationing of a U.S. Army unit on Israeli soil," Gronski noted. The U.S. General stated:
"The U.S. and Israel have long planned together, exercised together, trained together. And now, with the opening of this site, these crucial interactions will occur every day. We'll have Israeli airmen, US soldiers living and working side by side."
However, many major U.S. news outlets failed to cover this significant event. The Washington Post, for example, only carried an AP dispatch ("Israel and U.S. open first American military base in Israel," September 18). USA Today and The Baltimore Sun didn't report it at all.
The Post's failure to provide original coverage of a development that might have huge ramifications for the United States, Israel and the rest of the Middle East, stands in stark contrast to other items that they choose to prioritize. As CAMERA has highlighted, in recent months the paper has run dispatches on Palestinian pigeon ownership ("An old pastime thrives in a Palestinian enclave," August 13) and a school trip for Gazan Arab school children ("Children from Gaza visit Jerusalem for the first time," August 20).
Posted by SD at September 26, 2017 11:04 AM
Comments
Guidelines for posting
This is a moderated blog. We will not post comments that include racism, bigotry, threats, or factually inaccurate material.
Post a comment