« C-SPAN's Orgel Again Facilitates Disinformation and Defamation Concerning Israel | Main | Iran Increases Military Spending and the Media Fumbles »
August 14, 2017
The Washington Post and The Case of the Missing Abu Jihad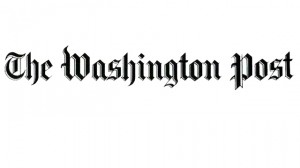 The Washington Post continues to neglect internal Palestinian affairs. Six-months after he was appointed deputy to Fatah head and Palestinian Authority (PA) President Mahmoud Abbas, a man named Mahmoud al-Aloul has yet to be featured in the pages of The Post. Fatah is the dominant movement in the PA, which rules the West Bank (Judea and Samaria).
As CAMERA has noted, al-Aloul is a convicted and unrepentant terrorist who goes by the nom de guerre Abu Jihad ("Father of Jihad"). Since his appointment in February 2017, al-Aloul is potentially in line to succeed Abbas—an ailing octogenarian autocrat who leads entities that receive considerable U.S. and international aid. His ascension should be a news story—particularly given The Post's frequent coverage of the future of the "peace process" with Israel and recent U.S. congressional efforts aimed at addressing PA payments to terrorists (for more details, see here).
The United States, Israel and others could potentially be looking at the day in which a man named Abu Jihad leads the Palestinian Authority. Indeed, Abbas' decision to activate the Tanzim faction of Fatah during the latest Temple Mount dispute, led to analyst Grant Rumley proclaiming that "the end of the Abbas era" might be here.
In a Feb. 24 2017 Algemeiner Op-Ed entitled "Terrorist Appointed as Mahmoud Abbas' Deputy, But the World Stays Silent," CAMERA pointed out the lack of media attention that Abu Jihad's appointment was receiving. In conversations with Post staff, and in several Op-Eds since then, CAMERA highlighted the importance of the media devoting attention to Palestinian political developments commensurate with their attention to Israeli affairs.
Yet, six months later, The Washington Post has yet to note Abu Jihad's rise. Instead, The Post's Jerusalem bureau has filed dispatches on Palestinian pigeon ownership ("An old pastime thrives in a Palestinian enclave," Aug. 13, 2017), a Palestinian winning an 'Arab Idol' song contest (Feb. 26, 2017) and the Palestinian used car market ("How junkyard cars from Israel have become deadly Palestinian treasures," March 29, 2017)—along with numerous reports on Israeli political developments and the future of the peace process.
Abu Jihad, however, is still missing in the paper's pages. And it's not as if the paper is unaware of who he is.
A March 15, 2011 Post dispatch ("Palestinians rally for unity in Gaza, West Bank") described a gathering in which "Mahmoud al-Aloul, a senior Fatah official, threw his arm around Hussein Abu Kweik, a Hamas leader, in a show of brotherhood." An Aug. 23, 2013 report by Jerusalem bureau chief William Booth even uncritically quoted Abu Jihad's claims that Israelis "do not want a peace process." The paper, describing al-Aloul as "the former governor of Nablus district," omitted his record as a convicted terrorist. ("Fatal West Bank clash threatens peace talks, Palestinians say").
Yet, now that al-Aloul has risen in Palestinian politics, The Post has nothing to say. By contrast, Israeli affairs are covered extensively, with reports about who the Israeli prime minister's dog is biting at a dinner party, an Israeli restaurant purportedly overcharging tourists, and politicians like Naftali Bennett being profiled.
Bennett, The Post tells readers, is "hardline." Fatah's deputy head, Abu Jihad, however, is nowhere to be found.
Posted by SD at August 14, 2017 03:35 PM
Comments
Guidelines for posting
This is a moderated blog. We will not post comments that include racism, bigotry, threats, or factually inaccurate material.
Post a comment