« Insulting Apology from Islamic Center of Davis | Main | Half of Foreign Aid to Palestinian Authority Goes to Terrorists, Media Shrugs »
July 28, 2017
The Washington Post Details Al-Aqsa Incitement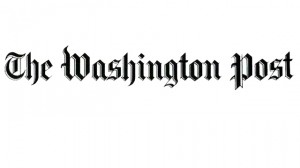 A Washington Post report by Jerusalem bureau chief William Booth provided readers with a look at Palestinian anti-Jewish violence and incitement ("A young Palestinian vowed to die a martyr, then stabbed 3 members of an Israeli family to death," July 25, 2017).
Booth detailed the actions of a Palestinian Arab named Omar al-Abed who "stabbed three members of the Salomon family to death Friday night in the Jewish settlement of Halamish, as they began to lay the table with food and drink, with sweets and whiskeys, to celebrate the birth of the newest grandson."
Prior to the attack, al-Abed called "Jews 'pigs and monkey,'" The Post noted.
The paper also reported—if not in full detail—on the use of the al-Aqsa libel. As CAMERA has frequently highlighted, Palestinian Arab leaders have a history of claiming that Jews want to "rid" Jerusalem of the Al-Aqsa Mosque, which is located on the Temple Mount, Judaism's holiest site. The Jerusalem Center for Public Affairs (JCPA), in a lengthy report on the subject, noted that the, "'Al-Aqsa is in danger' is a classic libel that was embroidered in the first half of the twentieth century against the Jewish people, the Zionist movement and, eventually, the State of Israel." This lie has often preceded Palestinian anti-Jewish violence (for examples, see "The Battle over Jerusalem and The Temple Mount," CAMERA, July 24, 2017).
On several occasions, including most recently in a July 24, 2017 Algemeiner Op-Ed, CAMERA has pointed out how many in the media, including The Post, have failed to inform readers about the al-Aqsa libel despite its ongoing relevance ("The Washington Post Passes on Palestinian Incitement").
However, in his July 25, 2017 dispatch, Booth pointed out that al-Abed made a Facebook post prior to the attack, in which he stated "All I have is a sharpened knife and it answers for al-Aqsa." The report said that al-Abed's father similarly exhorted, "All of us would die for al-Aqsa" and that many Palestinians "support" his son because "what he did was for al-Aqsa."
The Post noted that al-Abed's mother was arrested by Israeli forces for incitement "after a video of her appeared of her sharing sweets with well-wishers and saying she was proud of her son." As CAMERA pointed out in a 2016 Washington Examiner Op-Ed ("Missing the Palestinian after terror after-party"), Palestinians often hand out candy to celebrate terror attacks—a gruesome tradition that the media frequently overlooks.
To its credit, The Post also dismissed al-Abed's father's claims that his son purposefully spared children in the attack—noting, "Survivors of the attack said Abed did no such thing."
Although Palestinians were claiming that talk of installing metal detectors—a security measure prompted by a July 14, 2017 terror attack in which al-Aqsa mosque was used to hide weapons—was the reason for the violence, some Israelis told The Post this was nonsense. As one woman told the paper, "They don't really need a reason to stab Jews."
The Post also quoted an Israeli named Victor Waknine, who said, "The metal detectors? That is not the reason. There were no metal detectors when they murdered the Fogels, no metal detectors when they throw rocks at our cars, no metal detectors when they toss Molotov cocktails."
Booth then informed readers that "Waknine was referring to a killing in 2011 in a nearby Jewish settlement, when two Palestinian assailants entered the home of Ehud and Ruth Fogel and stabbed them to death alongside three of their children," including a 3-month-old baby."
The Post's report on Palestinian incitement is a welcome change from its previous history of frequently ignoring or minimizing anti-Jewish violence.

Posted by SD at July 28, 2017 02:17 PM
Comments
It is pretty strange and upsetting that the incitement issue is rarely reported.
Posted by: The U at July 28, 2017 03:58 PM
I am appalled at the inuendo and misrepresentation that large media companies use when reporting Israeli/Palestinian stories. Just by word choice and half truth they skew their audience while leaving just enough wiggle room to claim they reported accurately. Before I thought it was incompetence, but the last 6 months have taught me that it is a defined plan by Palestinian apologists, and I am sorry that's the case😡!
May I request that CAMERA occasionally print other things like the call for the Intifada of the Knife - uneducated Americans like me will understand better when we realize how real those kind nds of threats truly are.
I appreciate your work
Posted by: Jay Wilson at July 29, 2017 05:09 PM
Jay Wilson, respectfully sharing your concern. What is most troubling is that there does not seem to be a nation today with the the national will to stand up and do something to stop bigotry and racism. Islamic state nations are the worse, Erdagon is on the verge of turning Turkey into despotic state and is in denial or justifies the annihilation of 1.4 million Armenians. another.2 forcibly converted, and looted of over 1 billion in Reichsmarks. Maybe the USA can not send police all over the world to stop the crazy fanatical reaction to the fear of what the future will bring demographic and environmental catastrophe, and denial and annihilating minorities will continue to be a practice used by despots, Islamic or other to justify the survival of the nation. Hitler held the Armenians were Uber Jews. The UN and apparently or own amoral media must bear some of the blame. It is "appalling".
FYI:
Source:
The Oxford Dictionary of Islam What is This?
Marxism and Islam
"Diverse forms of Marxism agree that social ills result from oppression of the poor by the wealthy (class conflict) but differ on strategies to overcome poverty and establish social harmony. Marxism is also associated with atheism, based on Karl Marx 's view that religion is used by rulers to legitimate the status quo, causing many Muslims to reject Marxism. But due to the affinity between Marxist and Islamic ideals of social justice, some Muslims adopted various forms of Marxism from the 1940s, reaching peak popularity in the 1960s and 1970s. Their analyses often ignored materialism and atheism, rejecting the idealist view that religion is independent of historical conditions and holding instead that many of its manifestations are related to the societies in which it operates. Islam in this view ideally meets the needs of society and can both accommodate and guide social change."

Posted by: jeb at August 5, 2017 06:58 PM
Guidelines for posting
This is a moderated blog. We will not post comments that include racism, bigotry, threats, or factually inaccurate material.
Post a comment