« "Tragic Inaction on Congo" | Main | Huffington Post Does Not Recognize Vehicle-Ramming Terrorist Attacks Against Israel »
June 20, 2017
Politico Notes Israel's Security Challenges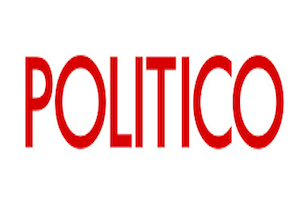 A Politico report on a bipartisan group of political analysts, pundits and lobbyists visiting Israel provided readers with a look at some of the security challenges facing the Jewish state ("Israel trip calms D.C. tensions," June 18, 2017).
Politico reporter Daniel Lippman noted that "a number of former to Trump campaign officials and prominent Democrats" went on a seven-day trip to Israel that was sponsored by the American Israel Education Foundation and organized by American Israel Public Affairs Committee (AIPAC) political director Rob Bassin.
A total of 16 U.S. former officials and political operatives met with Israeli government officials and business leaders and traveled the entire country.
Bill Burton, a former Obama administration deputy press secretary, told Politico that a "stark contrast" existed between the realities and environment that Israel faces on a day-to-day basis as opposed to those present in the U.S.
J. Toscano, a partner at the Democratic ad firm GMMB, observed:
"The fact that you can drive from one border line with an area that's controlled by Hamas to another border line with a region that's controlled by ISIS in the same time that you can drive from D.C. to New York really gives you a deep sense of the security challenge that the country faces and that the region faces."
A Washington D.C.-based publication that focuses on politics and policy, Politico doesn't often report on Israel—and when it does, its coverage is frequently flawed. As CAMERA has highlighted, the paper has called convicted Palestinian terrorist Jibril Rajoub an "urbane diplomat," erroneously claimed that Israel occupies the Gaza Strip ("Politico's Misleading Poll on the Israeli-Palestinian Conflict," Jan 12, 2017), and frequently omitted Palestinian rejection of U.S. and Israeli offers for statehood and peace ("Politico's 'Letter from Israel' is Marked to the Wrong Address," Jan. 5, 2017.
Politico should be commended for providing readers with a straightforward, albeit brief, look at the dangers Israel and Israelis face.
Posted by SD at June 20, 2017 08:31 AM
Comments
Guidelines for posting
This is a moderated blog. We will not post comments that include racism, bigotry, threats, or factually inaccurate material.
Post a comment