« NBC's Blinders on Egyptian Blockade | Main | Expert in Nazi Propaganda Omits James Wall's Affiliation With Neo-Nazi Publication in Wikipedia Article »
June 28, 2017
The Washington Post Manages to Outdo the BBC with Anti-Israel Headline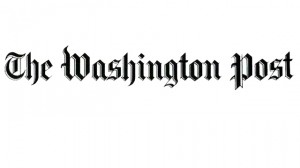 The Washington Post not only failed to offer a full-length report on the June 16, 2017 terror attack in which a 23-year old Israeli Border Policewoman, Hadas Malka, was murdered, it also made misleading changes to an AP dispatch on the attack.
Malka was stabbed to death by a Palestinian assailant in a coordinated terrorist attack in Jerusalem's Old City. She was attacked while responding to the scene of another terrorist attack in which two Palestinian attackers opened fire on an Israeli Border Police patrol at Zedekiah's Cave in the Muslim Quarter. Israeli authorities killed all three Palestinian terrorists.
The initial AP report on the attack was titled "Palestinian attackers killed after killing Israeli officer." This headline made clear to AP readers the important chain of events and noted the death of the Israeli officer.
The Washington Post, however, made questionable edits to the AP brief it republished in the print version of its June 18, 2017 edition. The headline chosen by The Post was "3 Palestinians killed after attacks on police"—omitting the death of the Israeli officer and failing to mention that the Palestinians killed were terrorists carrying out an attack. As CAMERA pointed out to Post staff, this violates the ethics code of the Society of Professional Journalists (SPJ). SPJ calls for journalists to "Make certain that headlines, news teases and promotional material, photos, video, audio, graphics, sound bites and quotations do not misrepresent. They should not oversimplify or highlight incidents out of context."
As CAMERA has highlighted, the BBC, after considerable public outcry, changed a similarly misleading headline of a report about the June 16, 2017 terror attack. The BBC's statement acknowledged, ""We accept that our original headline did not appropriately reflect the nature of the events and subsequently changed it. Whilst there was no intention to mislead our audiences, we regret any offense caused."
The Post made other questionable changes to its print version of the AP dispatch. The original stated: "Since September 2015, Palestinian assailants have killed 43 Israelis, two visiting Americans and a British student, mainly in stabbing, shooting and vehicular attacks. In that time, some 250 Palestinians were killed by Israeli fire. Israel identified most of them as attackers." Yet, The Post's print version omitted this last, crucial sentence—possibly leaving readers to conclude that Israel is using "disproportionate force" and killing Palestinians without cause. By contrast, the online version republished by The Post included this important information.
CAMERA contacted The Post requesting a correction and a clarification to their print version of the AP dispatch. The paper declined to do so, claiming that it faced "space constraints" and the headline "accurately conveyed the story, within the constraints of space."
This is risible; the paper failed to offer a detailed report, on its own, on a coordinated terrorist attack—an occurrence that refutes previous Post coverage of "lone-wolf" attacks against Israelis. Further, Hamas, the Islamic State of Iraq and Syria (ISIS), and the Popular Front for the Liberation of Palestine (PFLP), all sought to claim credit for the assault—a fact which also makes the event newsworthy, to say nothing of a young Israeli woman being murdered.
Indeed, as CAMERA has noted, the paper has previously run lengthy stories on Chinese tourists being overcharged at Israeli restaurants, the used car market among Palestinians, and the Israeli Prime Ministers' dog nipping someone at a dinner party.
The Post should have spared some "space" for this terror attack—and the little bit afforded to readers should have carried the important context that other news providers managed to print.
In a Feb. 11, 2017 tweet, Post Jerusalem bureau chief William Booth claimed that "every major attack in Israel & West Bank gets covered in Wapo NYT etc and we dig deeper." That, however, is demonstrably false.
Posted by SD at June 28, 2017 12:15 PM
Comments
The Washington post should just call itself the anti Israel post.
Posted by: Benfivel at June 29, 2017 08:58 PM
Your editor is a disgrace. What a pervusion if he truth and what a total disregard for a young girls life.
Your editor doesn't even deserve my time.
I am fb blocking and will use every opportunity to discredit your 'paper'
It should be in the gutter. Where it belongs

Posted by: Kaplan at June 30, 2017 03:01 AM
Guidelines for posting
This is a moderated blog. We will not post comments that include racism, bigotry, threats, or factually inaccurate material.
Post a comment