« France 24 Arabic Headline Fail on Jerusalem Attack | Main | Politico: Convicted Palestinian Terrorist is an 'Urbane Diplomat' »
May 19, 2017
Where's the Coverage? New Palestinian Mayor is a Murderer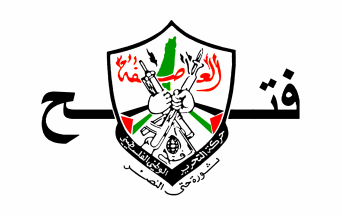 Fatah's logo

The newly elected Palestinian mayor of the West Bank (Judea and Samaria) city of Hebron is a convicted murderer. Although some outlets covered the story, such as The Jerusalem Post and The Times of Israel, the U.S. media largely ignored it.
Tayseer Abu Sneineh was elected on May 13, 2017 as part of Fatah's party list. Fatah is the movement that dominates the Palestinian Authority (PA) and the Palestine Liberation Organization (PLO). All three entities are headed by PA President Mahmoud Abbas.
Sneineh was "one of four Palestinians behind the murder of six Israeli yeshiva students in 1980," according to The Jerusalem Post. The Post, describing that attack, noted:
"The students, included two American citizens and a Canadian national, were part of a group that had danced from the Cave of the Patriarchs to Beit Hadassah in Hebron when Abu Sneineh and terror cell opened fire."
The terrorists—apparently not content with merely shooting the Jewish students—threw grenades at them as well. Six students were murdered: U.S. citizens Tzvi Glatt and Eli HaZe'ev, Canadian citizen Shmuel Marmelstein and Israelis Hanan Krauthammer, Gershon Klein and Ya'akov Zimmerman. An additional 20 others were wounded in the attack ("Palestinian terrorist in killing of 6 Jews elected Hebron mayor," The Times of Israel, May 14, 2017).
Sneineh and his accomplices were subsequently convicted of murder. In 1983, Sneineh was released in a prisoner swap.
As mayor of Hebron, the convicted terrorist will be leading one of the largest cities under PA control. According to The Times of Israel, residents of the nearby Jewish community of Kiryat reported hearing "gunfire as Hebron residents celebrated the election results."
Although the PA is a major recipient of U.S. and international aid—and PA President Abbas met with U.S. President Donald Trump in Washington D.C. the week prior—many Western news outlets ignored Sneineh's election. A Lexis-Nexis search of major papers, including The Washington Post, USA Today, The Baltimore Sun, among others, showed no coverage of Sneineh's victory or of the Palestinian elections themselves.
As CAMERA pointed out in an April 26, 2017 Washington Jewish Week Op-Ed ("The Washington Post's Jewish Home Fixation"), the press frequently fails to report on internal Palestinian political developments. If they were to do so, they would find that terror and murder are frequently prerequisites for a career in Palestinian politics. Abbas himself reportedly served as the chief financier for the 1972 Munich Olympic Games terror attack, in which Palestinian terrorists brutally murdered Israeli athletes.
Henry Kissinger, the former U.S. Secretary of State, once remarked: "The task of the leader is to get people from where they are to where they have not yet been." By continually choosing terrorists and murderers as leaders, it's worth asking just where Palestinian society is headed.

Posted by SD at May 19, 2017 08:57 AM
Comments
This is no shock to anyone.
AFP for years has been lying about Israel.
As Tamar Sternthal from Camera detailed about AFP.
Does Agence France-Presse (AFP) have no shame?
Apparently not. The influential French news agency – the world's third largest wire service – knows it employs an aggressive anti-Israel boycott activist to report on Israel, but the organization does not seem to care.
Here's the article about this.
http://www.sun-sentinel.com/florida-jewish-journal/opinion/fl-jjps-sternthal-0622-20160627-story.html
BDS radical is covering Israel for Agence France-Presse
By Tamar Sternthal
June 27, 2016
Posted by: Barry Meridian at May 19, 2017 03:57 PM
Guidelines for posting
This is a moderated blog. We will not post comments that include racism, bigotry, threats, or factually inaccurate material.
Post a comment