« Facebook Reinstates Fatah's Terror-Promoting Page | Main | ISIS Tells Supporters to 'Dress Up Like Jews,' Carry Out Attacks »
March 06, 2017
Travel Articles Eschew Bias, Highlight Beauty of Israel
While the mainstream national newspapers continue push the Palestinian narrative about Israel and the Middle East, two recently-published travel articles about Israel are refreshingly honest. Harper's Bazaar has published a photo essay full of gorgeous scenes from Israel, "30 Photos that Will Make You Want to Book a Flight to Israel ASAP." The Hindu, an Indian publication, has provided a detailed plan for vegetarians to eat their way through the Jewish state, "Breaking Bread in Israel."
In The Hindu, reporter Pankaja Srinivasan is relieved to report that vegetarians can, in fact, travel in Israel without fear of "starvation." He samples laffa bread in Tel Aviv's Carmel Market, zatar bread in Jaffa, hi-tech pita bread and chocolate rugelach in Jerusalem, and falafel everywhere.
Srinivasan's article is yet another welcome sign of the increasingly warm ties between India and Israel. You can read the whole thing here.
In addition, Harper's Bazaar has published 30 beautiful images of Dead Sea beaches, Jerusalem landscapes, markets, and holy sites, Tel Aviv skylines and neighborhoods, food in Jaffa, and Caesarea relics.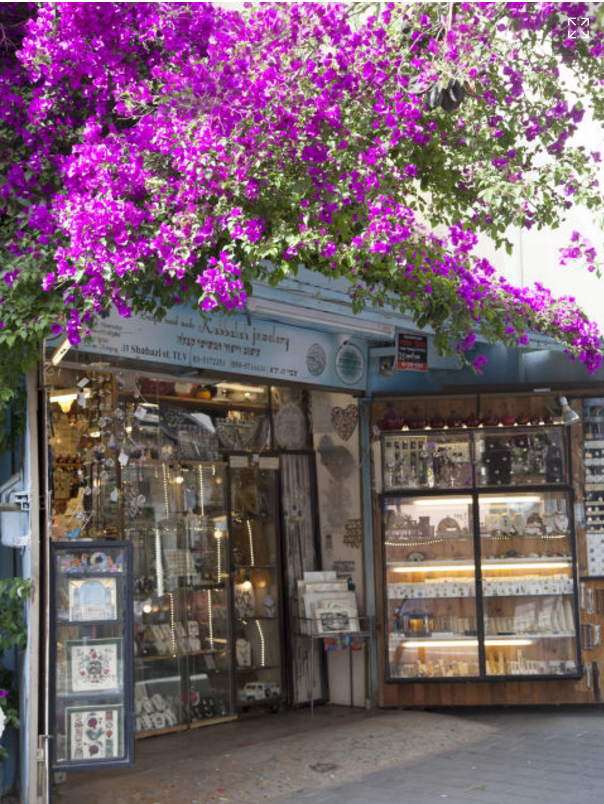 Overall the article is free from the types of bias we usually see, for example, it acknowledges that Jerusalem is part of Israel, and doesn't propagandize the Dead Sea. There is, however, one minor error: the caption in the photo of the Western Wall Plaza refers to the Kotel as "the last wall standing of the Second Jewish Temple." In fact, the Western Wall was not part of the Temple itself, but rather a remnant of an outer retaining wall surrounding the Second Temple. On the other hand, the publication correctly noted that the Western Wall "is considered the holiest place where Jews are permitted to pray," and that this is "due to its connection to the Temple Mount," a point that hard news organizations have gotten wrong repeatedly.
You can see all of the photos here.
A shot of a Tel Aviv beach is accompanied by the caption, "A woman takes a dip in the Mediterranean sea off the shores of Tel Aviv. Fun fact: this could be you!" Well, yes, it could be! I'm getting my ticket now….
Posted by kabe at March 6, 2017 01:07 PM
Comments
Guidelines for posting
This is a moderated blog. We will not post comments that include racism, bigotry, threats, or factually inaccurate material.
Post a comment