« Hamas Members Defect to ISIS | Main | Israel and U.S. Military Aid »
February 15, 2017
Jewish Voice for Peace Hosts Convicted Palestinian Terrorist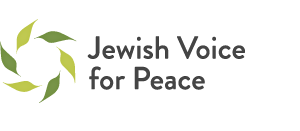 Jewish Voice for Peace, the misnamed anti-Israel organization, will be hosting a convicted Palestinian terrorist at its upcoming conference in Chicago on March 31 to April 2, 2017.
Rasmea Odeh, a member of the Popular Front for the Liberation of Palestine (PFLP), a U.S.-designated terrorist group will be a featured speaker at the event, according to an Algemeiner report by Lea Spyer ("Jewish Voice for Peace to Host Convicted Palestinian Terrorist at Upcoming National Conference,� Feb. 6, 2017).
Odeh will be speaking, along with three other speakers, during a workshop titled "All In!� In addition to Odeh, another panelist at the JVP conference is Linda Sarsour, an anti-Israel speaker who, among other things, has called to remove the vaginas of her female critics ("#WomensMarch Co-Chair Linda Sarour's Twitter attack on victim of female genital mutilation,� Legal Insurrection, Jan. 27, 2016).
Odeh was convicted for her role in two terrorist attacks: In 1969, she set up explosives in a grocery store, murdering two Hebrew University students and wounding nine others. Four days later, she set up explosives targeting the British consulate. In 1970 she was sentenced to life in an Israeli prison for her crimes, only to be freed in a prisoner swap ten years later.
The Anti-Defamation League has described JVP as the "most influential anti-Zionist group in the United States.� ADL has asserted that JVP's role in the anti-Israel boycott, divestment and sanctions (BDS) effort is to provide the movement with a "veneer of legitimacy� and camouflage against identification as antisemitic.
Despite ADL's apt characterization, JVP is often misleadingly described as a "left-leaning� or "progressive� Jewish group by many major U.S. news outlets. As CAMERA has noted, JVP has often been given Op-Ed space by The Washington Post, The Hill, and others ("Jewish Voice for Peace Repeats anti-Israel Clichés; Post Provides a Platform,� June 29, 2016).
Similarly, Sarsour, a co-organizer of the Jan. 21, 2017 "Women's March on Washington D.C.,� has been feted by journalists who often fail to disclose her history of inflammatory statements, including accusing Israel of ethnic cleansing and dismissing reports of al-Qaeda terror attacks as conspiracy theories (see, for example "CAMERA Rebuts Zogby Op-Ed in The Hill,� Aug. 27, 2015).
A Jan. 23, 2017 article in Elle Magazine, for instance, claimed that "conservative news sites� and "Islamophobes� were attacking Sarsour for her role in organizing the women's march. However, the article by Mattie Kahn failed to note Sarsour's decidedly anti-feminist, anti-human rights exhortations.
It remains to be seen if future news reports treating JVP as a credible source will inform readers of the group's associations and advocates.
Posted by SD at February 15, 2017 10:36 AM
Comments
I wonder if there will be any Israelis present holding up flags and trying to shout Odeh down?
The ADL is committed to free speech but is it hate speech? It think calling for the removal of your critics vaginas is pretty high n the list of things one might say if they want to convey hate.
Ever try to have a rational conversation with a truther filled up with this Muslim Brotherhood approved propaganda? Conspiracy theory exploitation, you have to admire their ability to manipulate the 68% (Harvard study) of conspiracy theorists who want or even need to believe the 9-11 was a Bush, CIA, and Mossad operation and tried to blame it on poor old dead Osama.
They are crazy like a fox and must be laughing themselves stupid at how useful American idiots are. "Peace" is the most abused word in the English language.
Posted by: jeb at February 18, 2017 05:54 AM
Guidelines for posting
This is a moderated blog. We will not post comments that include racism, bigotry, threats, or factually inaccurate material.
Post a comment