« Where's the Coverage? Palestinian Police Officer Commits Terror Attack | Main | In Haaretz Headline, Alleged Attack Becomes Fact »
November 04, 2016
PA Official: Honoring Terrorists is Our Culture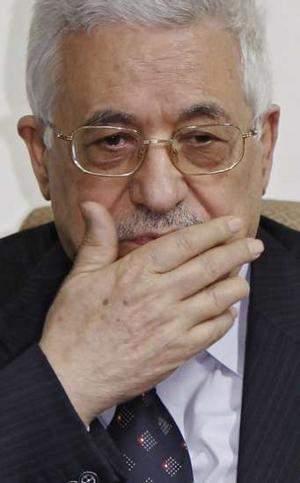 PA President Mahmoud Abbas

A Palestinian Authority (PA) official, Issam Abu Bakr, has defended the authority's decision to name a school after an arch-terrorist.
Palestinian Media Watch (PMW), a non-profit organization that monitors Arab media in eastern Jerusalem, the Gaza Strip and the West Bank (Judea and Samaria), highlighted Bakr's defense of the authority's decision to name a school in Tulkarem after Salah Khalef. Khalef was one of the planners of the 1972 Munich Olympic Games massacre, in which 11 Israeli athletes were murdered.
Bakr, the District Governor of Tulkarem, took umbrage at PMW for their reporting of his decision to name an educational institution the "Martyr Salah Khalef School." Bakr told Ma'an News Agency:
"The occupation [Israel] is deluded if it thinks that the Palestinian people can change its culture and forget its leaders, Martyrs Yasser Arafat, Khalil Al-Wazir (Abu Jihad), Salah Khalaf, and a great number of the fighters who sacrificed their blood for the freedom, independence, and establishment of the independent Palestinian state whose capital is Jerusalem."
PMW noted that later that same week, Fatah, the movement that dominates the PA, honored another Palestinian terrorist who took part in the Munich massacre. In an Oct. 24, 2016 post on their official Facebook page, Fatah called Muhammad Daoud, aka Abu Dauod, "one of the leader's of Fatah's Black September organization and the main planner of the Munich operation that executed the Israeli Olympic delegation in 1972 in the heart of Germany." A picture of Daoud, surrounded by doves, was displayed with Fatah's post.
Major U.S. print news outlets failed to report Fatah's decision to glorify Daoud and Khalef.
As CAMERA pointed out in a July 6, 2016 Washington Examiner Op-Ed entitled "Missing the Palestinian after-terror after party," Western media frequently omit the glorification of anti-Jewish violence that permeates Palestinian society.
Posted by SD at November 4, 2016 10:38 AM
Comments
Guidelines for posting
This is a moderated blog. We will not post comments that include racism, bigotry, threats, or factually inaccurate material.
Post a comment