« UPDATED: Anti-Anti-Israel News | Main | Bad Headlines Follow Palestinian Terror »
September 17, 2016
CAMERA Letter Writers Have Impact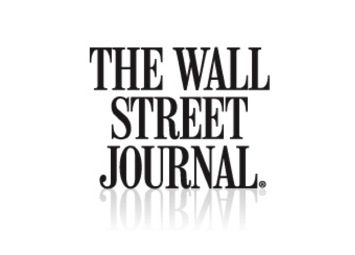 In the weekend WSJ, four letters were published pointing out the hypocrisy and counter-productive nature of the BDS movement that seeks to destroy Israel. All four were written by outstanding CAMERA Letter Writers. To sign up for our letter writing team, please click here.
The Outrage of BDS Is Suspiciously Selective The BDS movement diverts attention from human-rights abuses inflicted by the Palestinian Authority and Hamas against the Palestinian people.

Allison Brown and Patrick Connors claim that the Boycott, Divestment and Sanctions movement is part of a long, honorable continuum (Letters, Sept. 12). I beg to differ. There is nothing honorable about the BDS movement's goal of preventing dialogue between Palestinians and Israelis who try to forge paths of mutual understanding and respect. Nor is there anything honorable about BDS's attempts to shutter businesses in Judea and Samaria that provide good-paying jobs to Palestinians. BDS's support of entrenched Palestinian rulers leave Palestinians with little hope of escaping the oppression of their corrupt leadership. Furthermore, the BDS movement diverts attention from human-rights abuses inflicted by the Palestinian Authority and Hamas against the Palestinian people.

Hatred for the "other" deflects responsibility away from autocratic regimes' neglect and abuse of their people. Israel is the "other" for the Palestinian Authority and Hamas, as America is the "other" for North Korea. Supporters of BDS buttress the despots who deny their people basic rights such as freedom of the press, inclusion for the LGBTQ community and other minorities, justice for women and children and freedom to worship—or not to.

Lynn C. Koss
Fayetteville, N.Y.

The target of these New York campaigners, like the rest of the BDS advocates, is the existence of Israel itself. Omar Barghouti, a leading founder of the BDS movement, stated it with full clarity: "definitely, most definitely we oppose a Jewish state in any part of Palestine." That means all of Palestine—no Israel.

Meanwhile, Palestinians have a higher standard of living in Israel than in any Arab country. And they have full democratic rights.

Barry Salwen
Wilmington, N.C.

Regarding those victims of Israel: The Palestinian Authority September elections suddenly have been scrubbed. Fatah fears Hamas's West Bank gains. Hamas is horrified at a surging Fatah in Gaza. An increasingly despotic Palestinian Authority President Mahmoud Abbas continues in the 12th year of a four-year term.

Richard D. Wilkins
Syracuse, N.Y.

Cooperating with BDS can be illegal per the federal statutes outlawing cooperation with the Arab League boycott of Israel, namely the 1977 amendments to the Export Administration Act and the Ribicoff Amendment to the 1976 Tax Reform Act.

Daniel H. Trigoboff
Williamsville, N.Y.
Posted by SC at September 17, 2016 01:12 PM
Comments
Guidelines for posting
This is a moderated blog. We will not post comments that include racism, bigotry, threats, or factually inaccurate material.
Post a comment