« Timely Recall of Huffington Worldpost Op-Ed: More Acts of Jewish Terrorism than Muslim Terrorism in the United States | Main | Tribune Newspapers Contradicts Themselves in Refusing to Correct »
June 15, 2016
Former NYT Jerusalem Bureau Chief Sees the Light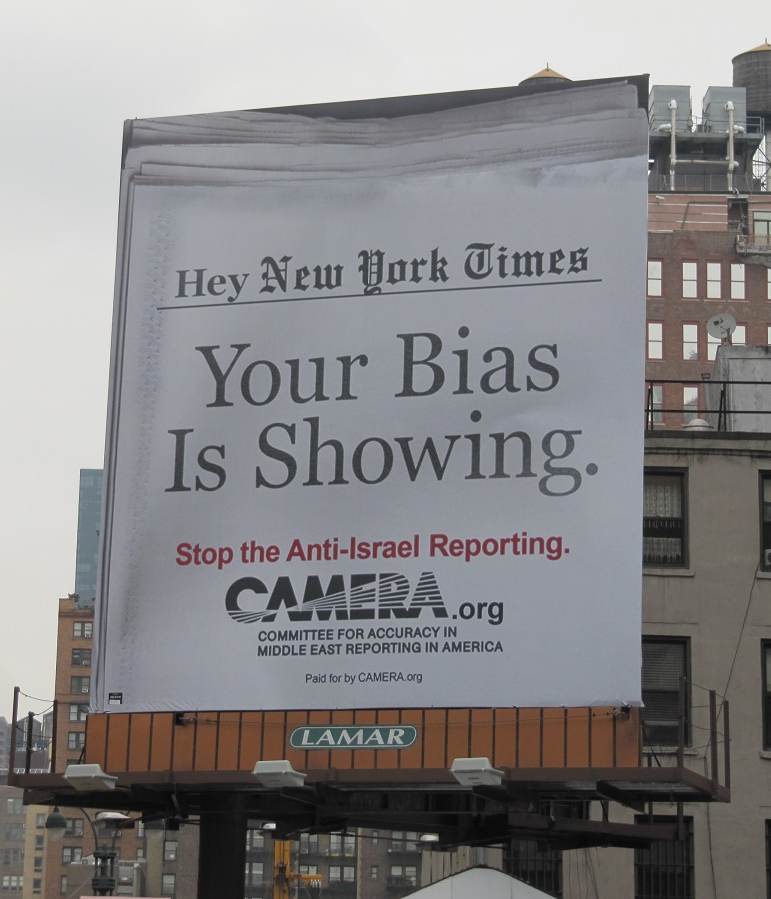 In a June 14, 2016 article in Commentary Magazine, Jonathan Tobin describes the evolution in the understanding of the Israeli-Palestinian conflict of former New York Times Jerusalem bureau chief David Shipler. Tobin writes:
As the New York Times' Jerusalem bureau chief from 1979 to 1994, David Shipler was the focus of a great deal of justified criticism about the paper's bias against Israel. He wrote a 1987 book titled Arab and Jew, which was the recipient both of a Pulitzer and full-throated and passionate criticism for its pure moral equivalence. But an interview with Shipler in the Times of Israel reveals a change in his thinking that tells us something about the way the conflict between Israel and the Palestinians has changed since his reporting days.

The conventional wisdom about Israeli society in most of the mainstream international media holds that the Jewish population has become more intractable and opposed to peace. Shipler provides a far more nuanced view, derived from conversations with young people conducted for a new edition of his book.

[…]

After two decades of concessions and withdrawals on Israel's part, Palestinians now routinely speak of all of Israel—including liberal, cosmopolitan Tel Aviv, where terrorists struck last week—as "occupied" territory. So, despite the emphasis on settlements and Netanyahu's supposedly hardline personality, Israel's willingness to do what Shipler and peace activists advised had the opposite effect on the Palestinians than they thought.

By granting legitimacy to Palestinian concerns, Israelis haven't inspired reciprocity but have encouraged their foes to double down on their narrative in which the Jews are interlopers without rights or history. It has convinced them that the Israelis are thieves who must be forced to disgorge all of their stolen goods (i.e. all of Israel) rather than fellow humans with whom they must share land if there is to be peace. Shipler seems to have caught onto the basic conundrum of the peace process that has eluded many of his successors at the Times and elsewhere in the media.
Maybe Mr. Shipler should have a chat with the newest Times Jerusalem bureau chief.

Posted by SC at June 15, 2016 11:14 AM
Comments
Guidelines for posting
This is a moderated blog. We will not post comments that include racism, bigotry, threats, or factually inaccurate material.
Post a comment