« Politico Downplays Palestinian Terrorism | Main | At Haaretz, Is Style Guide Just a Suggestion? »
May 10, 2016
WSJ Op-Ed: Israelis are Happy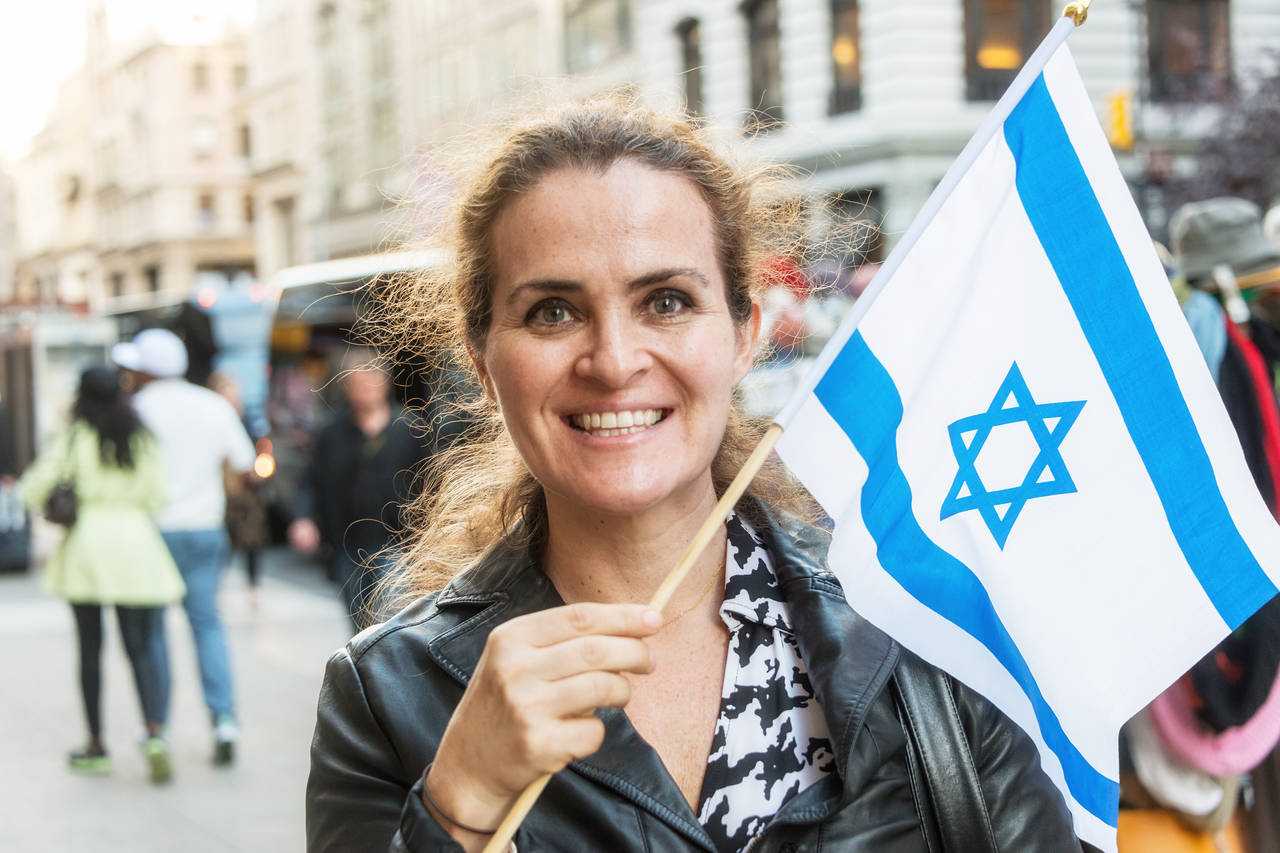 Photo: Getty Images
In an Op-Ed published May 10, 2016, Avinoam Bar-Yosef details "The Improbable Happiness of Israelis�:
The World Happiness Report 2016 Update ranks Israel (Jews and Arabs) 11th of 158 countries evaluated for the United Nations. Israel also shines as No. 5 of the 36 Organization for Economic Cooperation and Development countries on the OECD's Life Satisfaction Index—ahead of the U.S., the U.K. and France.

[…]

And it isn't just Jews. Go to any beach or shopping mall and—despite the frictions—you will see Jews and Arabs peacefully coexisting. They all can take pride in their country's accomplishments, as when Israel faced a water crisis a decade ago and launched a desalination project that is now the envy of the world.
This despite the fact that, as Bar-Yosef notes, "Israelis live in a hostile and volatile neighborhood, engaged in an endless conflict with the Palestinians and under the threat of nuclear annihilation by Iran.� He does not even mention the constant assaults on Israel's very right to exist, the movement to delegitimize the Jewish state in global fora, the media and at universities around the globe, or the outrageous attempts to deny the unique Jewish connection to the land of Israel and even to the Shoah.
So why are Israelis happy?
As Israel approaches its 68th Independence Day, perhaps Israelis understand that, notwithstanding these challenges—and perhaps in spite of them—they're doing a bang-up job building a free and democratic society and contributing to the well-being of humanity. Not many countries can say that, least of all Israel's neighbors.
Posted by SC at May 10, 2016 09:15 AM
Comments
And, of course, Israeli non-Jews are most likely happier in Israel than anywhere else in the Middle East. They understand that Israel is the only country that is experiencing an increasing Christian population and where the rule of law prevails on behalf of all citizens.
Posted by: Marty at May 12, 2016 10:26 AM
Guidelines for posting
This is a moderated blog. We will not post comments that include racism, bigotry, threats, or factually inaccurate material.
Post a comment