« Salon.com's Ben Norton Smears Israel, Again | Main | Majority of Gazan Arabs Believe Attacking Israel is 'Important,' Poll Says »
May 05, 2016
U.S. Pro-Tehran Lobby Meets Putin's Propaganda Machine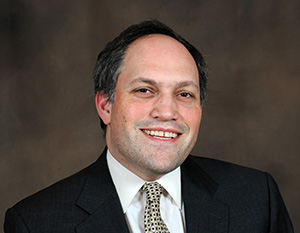 Dr. Michael Rubin

The National Iranian American Council (NIAC), a pro-Tehran non-governmental organization based in the United States, has ties to Russia Today (RT), a propaganda arm of the Russian government led by Vladimir Putin.
Michael Rubin, a scholar at the American Enterprise Institute (AEI), a Washington D.C.-based think tank, noted the connection between the NIAC and RT in a blog for Commentary magazine ("Is Iran Lobby Pro-US or Pro-Putin?," May 4, 2016).
As CAMERA noted in its Special Report on NIAC ("The National Iranian American Council; Tehran's Best Friend in Washington," Nov. 24, 2015), news media often rely on the Council as a source in covering U.S.-Iranian relations and the Middle East in general. Yet, the press usually fails to disclose NIAC's history, including ties to a corrupt former member of the U.S. Congress, connections to Iranian-state-backed businesses and the near-obstruction by the council of U.S. courts in unsuccessful lawsuits that NIAC filed to silence a critic.
CAMERA's Special Report noted that NIAC consistently has misled outsiders about its membership numbers, possible lobbying activities and even the council's reason for being. NIAC founder Trita Parsi has claimed the council was created "to enable Iranian Americans to condemn the Sept.11, 2001 terror attacks"—despite the origins of the group dating to 1999 with the purpose to oppose U.S. sanctions against Tehran for its presumed nuclear weapons program.
The report also highlighted Parsi and NIAC's penchant for conspiracy theories—a tactic Rubin noted is shared by RT.
Rubin quoted an October 2015 book called Putin's Propaganda Machine: Soft Power and Russian Foreign Policy, by Marcel H. Van Herpen, the director of the Cicero Foundation, a Paris and Maastricht think tank. In his book, Van Herpen noted that since 2009, "anchors of RT programs (such as Peter Lavelle) did not hide their explicit anti-American views. RT also started inviting representatives of marginal, often extreme right antigovernment groups, who were presented as 'experts.' One of these groups was the so-called 9/11 truthers, people who believe that the 9/11 attacks were not the work of al-Qaeda terrorists but a U.S. government conspiracy."
Rubin pointed that NIAC "has come to rely on RT to publicize itself during the same period in which RT had become an offensive propaganda weapon." The AEI scholar cited "just a few" of Parsi's RT conspiracy-tinged contributions, as well as those by other NIAC staffers, including NIAC policy director Jamal Abdi and Reza Marashi.
Marashi, Rubin wrote, "had started at the State Department as an intern and come to attention of his bosses for his unnatural curiosity about the identities of democracy grant recipients inside Iran." Now a NIAC staffer, he identified himself as "a former State Department officer" in an Feb. 2012 interview with RT.
Noting RT's guests and purported "experts," Rubin concluded:
"Many organizations seek to chime in and seek to inform or shape the policy debate, but few would think it wise to make their case alongside 9/11 Truthers, Neo-Nazis, and other hate-groups. Then again to argue that the Islamic Republic of Iran is a normal state that has shed its ideology is to be just as divorced from reality. What is shocking, however, and more than a bit worrying is that those purporting to advance a relationship which they argue would be good for the United States think nothing of associating themselves with such conspiracy theorists or lending themselves as agents of Kremlin propaganda."
Michael Rubin's article in Commentary can be found here.
Posted by SD at May 5, 2016 12:37 PM
Comments
Guidelines for posting
This is a moderated blog. We will not post comments that include racism, bigotry, threats, or factually inaccurate material.
Post a comment