« U.S. and EU-Trained Palestinian Official Blames West for Brussels Terror Attack | Main | Where's the Coverage? Palestinian Official Admits 'Torture Happens' »
March 25, 2016
World Post Pushes Myth of Moderate Iran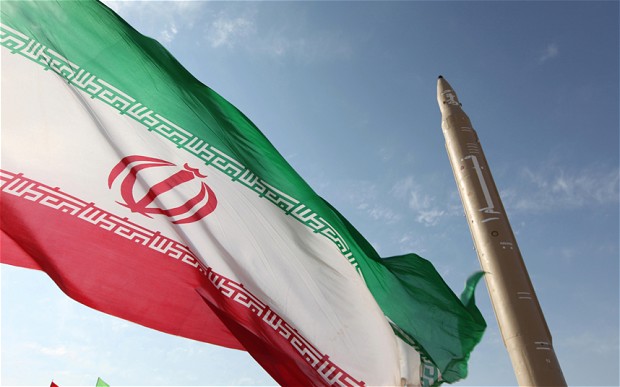 As CAMERA reported, many media outlets misapplied the Western label of "moderates" to those who gained parliamentary influence in Iran's February 2016 "elections" despite evidence that the elections took place as real reformers continue to sit in Iranian jails, many would-be moderate candidates were disqualified and left off the ballot, and that the interests, policies and practices of the Iranian regime remain unchanged.
But The World Post, an affiliate of the Huffington Post, in an article with the headline "Iranian Vote Affirms Obama Administration Nuclear Deal" misrepresents years of Iranian action and American policy. The repressive and violent Iranian regime's pursuit of nuclear weaponry is rationalized as follows: "Iran cannot be blamed for acting militarily when its neighbors and America do so as well." The nuclear capability Iran seeks to obliterate Israel and massacre Jews is explained as a defensive action: "Iran retained an obvious incentive to move forward. Israel, already a nuclear power with a sizeable arsenal, threatened to attack Iran. Most of Tehran's Gulf neighbors were hostile."
In The World Post, Doug Bandow, a Senior Fellow at the Cato Institute who used to write for the Web site antiwar.com that describes itself as "devoted to the cause of non-interventionism," overlooks that Israel's preparedness "to attack Iran" is actually a measure to defend its citizens, the first responsibility of any nation-state. The Islamic Republic of Iran is a hostile regime that frequently promises to "wipe Israel off of the earth," even putting those very words on its test missiles -- ballistic missiles that may be in violation of the nuclear deal Bandow praises as having successfully "pushed Tehran back from developing nuclear weapons and triggered a stronger fight for reform in Iran."
Bandow writes that "so far Tehran is living up to the (nuclear) accord," yet disregards a recent report from the nonpartisan Government Accountability Office that the United Nation's International Atomic Energy Agency (IAEA), tasked with monitoring Iran's compliance may simply not have the capability to do so. In addition, Bandow ignores the recent resolution by the IAEA Board of Governors that directed the agency to "cease reporting on Iran's compliance with its Nuclear Nonproliferation Treaty obligations and past Security Council resolutions."
The World Post may conclude that "moderate reformers did well" in Iran's elections, "vindicating the Obama administration's decision to try diplomacy after years of confrontation with the Islamic Republic," and rationalize its desire for nuclear arms, but it does so in the face of overwhelming evidence that Iran violently suppresses dissidents, flagrantly violates human rights, and has a stated intent to destroy the United States ("Death to America" ring a bell?) and the State of Israel. There is nothing moderate about that.
--Rachel Frommer, CAMERA Intern

Posted by SC at March 25, 2016 01:32 PM
Comments
Guidelines for posting
This is a moderated blog. We will not post comments that include racism, bigotry, threats, or factually inaccurate material.
Post a comment