« Washington Post Fails to Properly I.D. Terrorist 'Charity' | Main | USA Today Highlights Terror Tunnels »
February 16, 2016
Palestinian University Honors Terrorist with 'Cultural Event'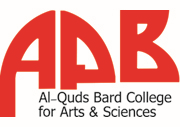 Al-Quds University in Jerusalem honored Palestinian terrorist Baha 'Alyan on Feb. 13, 2016.
Middle East Media Research Institute (MEMRI), a non-profit organization that monitors Arab and Iranian media, reports that the university celebrated 'Alyan, who along with Bilal Ghanem, shot and stabbed seven people on a Jerusalem bus on Oct. 13, 2015, killing three Israelis, including Richard Lakin, a dual American-Israeli citizen.
The "cultural event" took place at the university with the support of the Palestinian Authority (PA)'s High Commission for Youth and Sports, a branch of the Palestine Liberation Organization (PLO) tasked with coordinating youth and sports activities.

The terrorist was glorified by 2,500 students who sat side-by-side, forming a chain "of readers and writers" under the slogan "The Baha al-Shuhada Chain" (meaning "Light of the Martyrs chain").
The event was promoted via a Facebook page and a special hashtag on social media to attract a following.

Muhammad 'Alyan, the terrorist's father, spoke during the event. He praised the students who attended as "continuing" in his son's "footsteps" and stated, "the occupation has turned the entire Palestinian people into seekers of martyrdom."
Another speaker, an Al Quds communications student named Muhammad al-Azraq, said the deceased terrorist proved that "defending the homeland required education."
The event featured pictures of Baha 'Alyan, t-shirts with his image and a box for students to put messages to 'Alyan and other terrorists killed while attacking Israelis.
This is not the first time that Al-Quds University has hosted activities glorifying terrorists.
As a CAMERA Op-Ed has noted ("Omissions that distort the truth," The Hill, May 28, 2015), the university has an Abu Jihad Museum that honors Khalil al-Wazir (aka Abu Jihad). Al-Wazir was responsible for murdering 124 Israelis, including 11 Israeli athletes at the 1972 Munich Olympic Games. A leader in the Palestine Liberation Organization (PLO), he also took part in the 1978 Coastal Road massacre that killed 38 civilians, including 11 schoolchildren. Al-Wazir, like 'Alyan, also murdered U.S. citizens—the terrorist played a key role in the 1973 murder of two American diplomats in Sudan by a PLO contingent calling itself "Black September."
Al-Quds University previously had a partnership with Brandeis University, the Massachusetts college named after American Zionist leader and U.S. Supreme Court Justice Louis Brandeis. From 1998 to 2013, the two were "sister institutions." Brandeis ended the partnership after a Nazi-themed demonstration at Al-Quds by Islamic Jihad, a U.S.-listed terror group. As the Washington Free Beacon has reported, another U.S.-designated terror group, Hamas, has held rallies at the college ("Hamas Holds Military Rally at Al Quds University," March 25, 2014).
Al-Quds University currently has a partnership with Bard College, a New York-based liberal arts school. The university also receives grants from European governments. According to Palestinian Media Watch, a non-profit that translates Arab media in the West Bank (Judea and Samaria), the Gaza Strip and eastern Jerusalem, in 2013 Al-Quds University received a donation of 3 million USD from the United Nations and European Union to "contribute to the development and protection of Palestinian cultural heritage in the old city of Jerusalem." Other donors include UNICEF, the pontifical mission, the British consulate and French consulate, among others.
The French novelist Victor Hugo once remarked, "He who opens a school door, closes a prison." But the author of Les Miserables and The Hunchback of Notre-Dame likely had a different definition from Al-Quds of what goes on behind a school door.
Posted by SD at February 16, 2016 03:21 PM
Comments
The Palestinians have succeeded in creating an entire generation of psychopaths. There is no cure for this.
Why are the Europeans funding these Fatah terrorists.
Someone should ask Peter Beinart why he supports Palestinian barbarians who are shooting in the head and stabbing to death 76 year old elderly Jews?
http://www.jpost.com/Arab-Israeli-Conflict/American-Israeli-victim-dies-two-weeks-after-brutal-attack-on-Jerusalem-bus-430168
American-Israeli Richard Lakin dies two weeks after terrorist attack on Jerusalem bus
Grandfather of eight and former elementary-school principal is third casualty of Armon Hanatziv attack.
By DANIEL K. EISENBUD
10/27/2015
Posted by: Barry Meridian at February 20, 2016 11:58 PM
Guidelines for posting
This is a moderated blog. We will not post comments that include racism, bigotry, threats, or factually inaccurate material.
Post a comment