« School in Sweden Teaches Pupils Israel Doesn't Exist | Main | DEA Uncovers Hezbollah Drug and Money Laundering »
February 02, 2016
Defense One: Israel Is a Rising Cyber 'Super Power'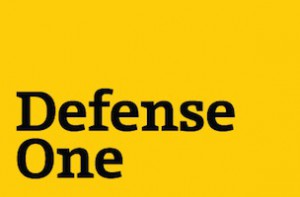 Israel is a rapidly growing power in cybersecurity. An article in Defense One, a publication that focuses on military and international affairs, details Israel's expanding cyber power ("The Middle East's Quietly Rising Cyber Super Power," Jan. 27, 2016).
Author Adam Segal, a senior fellow at the New York City-based think tank Council on Foreign Relations (CFR), describes Israel as having "an ambitious domestic and international agenda designed to make it one of the world's super cyber powers." Segal's focus at CFR, where he runs a blog called Net Politics, is on cybersecurity and cyberconflict.
Israel currently has more than 300 cybersecurity companies and accounts for 20 percent of the world's private investment in cyber. The Jewish state currently exports $6 billion in cybersecurity technology.
Segal attended the January Cybertech 2016 in Tel Aviv, at which Israeli Prime Minister Benjamin Netanyahu spoke about Israeli cybersecurity and its future. Delegations from the International Monetary Fund, U.S. Department of Homeland Security and business and banking officials from Canada and Japan, among other countries attended the conference. The Jerusalem Post called Cybertech 2016 "the largest exhibition of cyber technologies outside the United States ("Israel's electrical grid attacked in massive cyber attack," January 26)."

In his conference speech, Netanyahu highlighted the February 2015 establishment of an Israeli National Cyber Authority as part of a comprehensive plan to boost Israel's cyber readiness. The authority is tasked with ensuring a comprehensive response against cyber-attacks and "strengthening the resilience of organizations and sectors in the economy," according to a press release by the prime minister's office. Netanyahu also hinted at bureaucratic turf battles between the Shin Bet, Israel's domestic security agency, and the authority over cybersecurity responsibilities—a conflict that Segal called an "entirely predictable outcome of bureaucratic politics" that is expected to be "resolved quickly."
Netanyahu, Segal reported, also evidenced skepticism towards "the idea of a universal code of cyber norms. Instead, he advocated a meeting of like-minded countries to define norms and sanctions against those who violate those standards."
The Israeli prime minister said the Israeli government is expected to release soon guidance on export control laws for cybersecurity products.
On January 26, the day before the Cybertech Conference, Israel's electrical grid was the target of a massive cyberattack. Speaking about the incident at the conference, Israeli Minister of Infrastructure, Energy and Water, Yuval Steinitz said, "the virus was identified and software was activated to neutralize it." The perpetrators of the attack have not been named.
Steinitz added: "This is a fresh example of what we need to be prepared to face at any time."
As Defense One noted, Israel appears to be taking such preparation seriously.
Posted by SD at February 2, 2016 01:30 PM
Comments
Guidelines for posting
This is a moderated blog. We will not post comments that include racism, bigotry, threats, or factually inaccurate material.
Post a comment