« Hamas: 'Despair' Is Not the Reason for Palestinian Violence | Main | Where's the Coverage? Israeli Women Being Murdered by Terrorists »
January 26, 2016
How is the Outsized Financial Aid to Palestinians Used?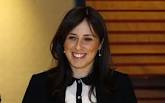 The Palestinians are among the world's largest (if not the largest) per capita recipients of international financial aid. The reason for disproportionate aid to the Palestinian Authority appears to stem from the desire of at least some donors to promote Palestinian-Israeli peace. This though the PA isn't negotiating for peace and has rejected repeated Israeli-U.S. offers of a "two-state solution" in exchange for peaceful coexistence.
In fact, Palestinian leaders rejected a two-state solution and peace with Israel in 2000, 2001 and 2008 and the current PA leadership insists on various conditions before peace negotiations can take place, including: Israel must accede to the demands that it accept heretofore unacceptable Palestinian pre-conditions such as refusal to recognize Israel as a Jewish state and – "right of return" of millions of Arabs (nearly all of whom have never lived in Israel) which would result in engulfing Israel with Arab Muslims, effectively destroying it as a Jewish state and Western style democracy. Some critics characterize the disproportionate aid as buying off the corrupt PA leadership or propping up the PA against the possibility of a Hamas takeover of the West Bank similar to its ouster of the PA in the Gaza Strip.
Israel's Deputy Minister of Foreign Affairs Tzipi Hotovely (pictured above) wrote an Op-Ed about the matter (Wall Street Journall, "Where Does All That Aid for Palestinians Go?," Jan. 25, 2016). Among other things, she asserted that:
Large amounts of foreign aid to the Palestinians are spent to support terrorists and deepen hostility [against Jews]. For years the most senior figures in the Palestinian Authority have supported, condoned and glorified terror. "Every drop of blood that has been spilled in Jerusalem," President Mahmoud Abbas said last September on Palestinian television, "is holy blood as long as it was for Allah." Countless Palestinian officials and state-run television have repeatedly hailed the murder of Jews.

This support for terrorism doesn't end with hate speech. The Palestinian regime in Ramallah pays monthly stipends of between $400 and $3,500 to terrorists and their families, the latter of which is more than five times the average monthly salary of a Palestinian worker.

According to data from its budgetary reports, compiled in June 2014 by Israel's Ministry of Foreign Affairs, the PA's annual budget for supporting Palestinian terrorists was then roughly $75 million...

Minister Hotovely source, in addition to the PA's annual budget, is Global Humanitarian Assistance (an organization funded by the governments of Canada, the Netherlands, Sweden and the United Kingdom) particularly its Palestinian section.
Ms. Hotovely points out in her closing remarks,
Donors to the Palestinians who support peace would do well to rethink the way they extend assistance. Money should go to economic and civic empowerment, not to perpetuate a false sense of victimhood and unconditional entitlement. It should foster values of tolerance and nonviolence, not the glorification and financing of terrorism.
Note: The United States is a major donor to Palestinian agencies, including the PA.
Posted by MK at January 26, 2016 02:44 PM
Comments
Guidelines for posting
This is a moderated blog. We will not post comments that include racism, bigotry, threats, or factually inaccurate material.
Post a comment