« December 2015 | Main | February 2016 »
January 28, 2016
Where's the Coverage? Palestinian Official Praises Hitler, Says Goal of 2 States is Elimination of Israel

Tawfiq Tirawi, a senior Fatah official and former intelligence chief of the Palestinian Authority, this month defended Hitler's morals and praised him as brave, and asserted that a Palestinian state in the West Bank and Gaza Strip with Jerusalem as its capital would be "just a phase" toward eliminating Israel.
The Guardian's Peter Beaumont and Reuters' Luke Baker decided it was important to publish about some offensive statements made by an Israeli who, while over a decade ago had been an aid to Benjamin Netanyahu, is currently working in the private sector. But not about the much more outrageous statements by Tirawi, who is still today a high-ranking member of Mahmoud Abbas's Fatah party.
Why not? Where's the coverage?
Posted by GI at 04:42 PM | Comments (0)
Before Huge Diaa Hadid Correction, Signs of Bias
Recently on Twitter, we shared a pithy summary of the broader context to the massive Editors' Note The New York Times had to append to Diaa Hadid's hit piece on Jerusalem evictions.
Our readers who don't use Twitter might not have seen it, so here it is: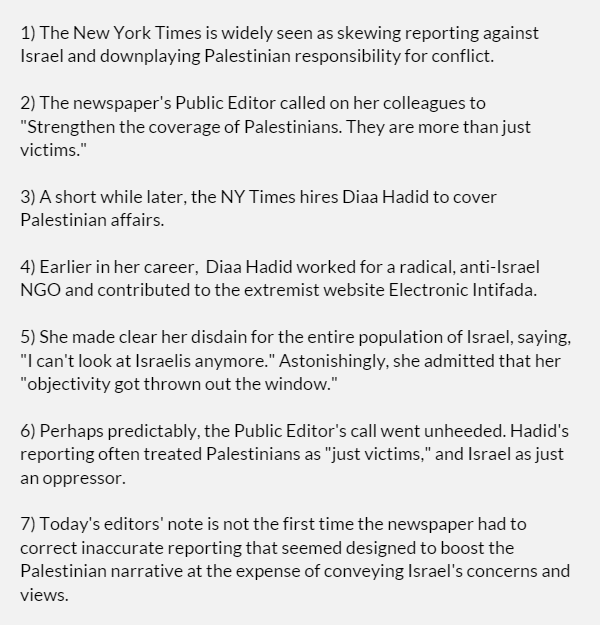 We also shared this graphic showing some of the hostile comments Hadid made before being hired by the New York Times:
There have been a number of corrections over the past year to inaccurate or misleading reporting by Hadid that consistently skewed against Israel.
And the corrections hardly tell the whole story. There are plenty of other examples of bad reporting to be found, including Hadid's description of a Palestinian stoning attack that led to the death of a Jewish driver as an "accident," and her absurd reference to the assailants stoning not the driver, but merely pelting "the road he was driving on."
In another article, Hadid interviewed two witnesses to an security incident in Hebron. One of the witnesses claimed a Palestinian shot by security forces was not carrying a knife. According to Hadid's account, the second witness did not say otherwise. But that same second witness actually admitted, in a conversation with another organization, to seeing a knife. Hadid failed to get, or failed to share, this essential information from the witness.
Posted by GI at 09:21 AM | Comments (0)
January 26, 2016
Where's the Coverage? Israeli Women Being Murdered by Terrorists

While most of the mainstream media has been preoccupied covering the horserace in the presidential primaries, precious little attention has been paid to a series of violent attacks on Israeli women by knife-wielding Palestinian terrorists. Twenty-three year-old Shlomit Krigman is the most recent victim to succumb to her wounds. She was buried a week shy of her 24th birthday.
Ms. Krigman and another woman, Adina Cohen, were stabbed by two attackers outside a market in Beit Horon, near Jerusalem. The murderers also tried to bomb the market but the devices failed to explode. The carnage could have been much greater had a quick-thinking store clerk not used a grocery cart to keep the terrorists from entering the market. The killers were eventually shot by a Druze security guard.
Watch security video of the attack in this report:
Virtually only the Israeli, Jewish, and some specialty media like CBN, above, reported on this event.
The New York Times did cover the story prior to Ms. Krigman's death, but headlined the article with the death of the Palestinian assailants. The newspaper has since reported Ms. Krigman's death, but only in the tenth paragraph of a story about an exchange between Israeli Prime Minister Benjamin Netanyahu and U.N. Secretary General Ban Ki-moon.
CAMERA has noted that leading U.S. newspapers downplay and ignore the multiple recent stabbings of Israeli women. Sadly, that pattern continues. Where's the coverage?

Posted by SC at 05:57 PM | Comments (1)
How is the Outsized Financial Aid to Palestinians Used?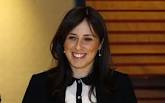 The Palestinians are among the world's largest (if not the largest) per capita recipients of international financial aid. The reason for disproportionate aid to the Palestinian Authority appears to stem from the desire of at least some donors to promote Palestinian-Israeli peace. This though the PA isn't negotiating for peace and has rejected repeated Israeli-U.S. offers of a "two-state solution" in exchange for peaceful coexistence.
In fact, Palestinian leaders rejected a two-state solution and peace with Israel in 2000, 2001 and 2008 and the current PA leadership insists on various conditions before peace negotiations can take place, including: Israel must accede to the demands that it accept heretofore unacceptable Palestinian pre-conditions such as refusal to recognize Israel as a Jewish state and – "right of return" of millions of Arabs (nearly all of whom have never lived in Israel) which would result in engulfing Israel with Arab Muslims, effectively destroying it as a Jewish state and Western style democracy. Some critics characterize the disproportionate aid as buying off the corrupt PA leadership or propping up the PA against the possibility of a Hamas takeover of the West Bank similar to its ouster of the PA in the Gaza Strip.
Israel's Deputy Minister of Foreign Affairs Tzipi Hotovely (pictured above) wrote an Op-Ed about the matter (Wall Street Journall, "Where Does All That Aid for Palestinians Go?," Jan. 25, 2016). Among other things, she asserted that:
Large amounts of foreign aid to the Palestinians are spent to support terrorists and deepen hostility [against Jews]. For years the most senior figures in the Palestinian Authority have supported, condoned and glorified terror. "Every drop of blood that has been spilled in Jerusalem," President Mahmoud Abbas said last September on Palestinian television, "is holy blood as long as it was for Allah." Countless Palestinian officials and state-run television have repeatedly hailed the murder of Jews.

This support for terrorism doesn't end with hate speech. The Palestinian regime in Ramallah pays monthly stipends of between $400 and $3,500 to terrorists and their families, the latter of which is more than five times the average monthly salary of a Palestinian worker.

According to data from its budgetary reports, compiled in June 2014 by Israel's Ministry of Foreign Affairs, the PA's annual budget for supporting Palestinian terrorists was then roughly $75 million...

Minister Hotovely source, in addition to the PA's annual budget, is Global Humanitarian Assistance (an organization funded by the governments of Canada, the Netherlands, Sweden and the United Kingdom) particularly its Palestinian section.
Ms. Hotovely points out in her closing remarks,
Donors to the Palestinians who support peace would do well to rethink the way they extend assistance. Money should go to economic and civic empowerment, not to perpetuate a false sense of victimhood and unconditional entitlement. It should foster values of tolerance and nonviolence, not the glorification and financing of terrorism.
Note: The United States is a major donor to Palestinian agencies, including the PA.
Posted by MK at 02:44 PM | Comments (0)
Hamas: 'Despair' Is Not the Reason for Palestinian Violence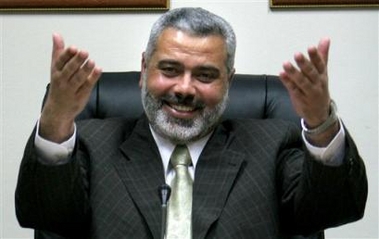 Ismail Haniyeh

Murderous attacks against Israelis by Palestinian Arabs are not the result of despair, according to Ismail Haniyeh, the leader of Hamas, the U.S.-designated terror group that rules the Gaza Strip.
According to Israel Hayom, Haniyeh declared in a speech at a rally on Jan. 19, 2016:
"This intifada is not the result of despair. This intifada is a jihad, a holy war fought by the Palestinian people against the Zionist occupation. Only a holy war will drive the occupier out of Palestine."
Haniyeh's statement contradicts a common news media assertion that is frequently embraced also by politicians, policymakers and activists.
As CAMERA has noted, many major U.S. news outlets have alleged that Palestinian terror attacks are the result of "disillusionment" or "despair" supposedly brought about by a lack of a Palestinian state and/or existence of Israeli settlements ("Washington Post Obscures the Obvious—Palestinian Hatred of Jews," Oct. 21, 2015). Many reports or commentaries written from this perspective omit Palestinian rejection of several U.S. and Israeli offers of a two-state solution in exchange for Palestinian-Israeli peace, including those made in 2000, 2001 and 2008. Such coverage also overlooks the many troubling statements made by Palestinian Arab leaders that make clear why they incite attacks against Israelis: a hatred of Jews and of a Jewish state.
Haniyeh's statements run counter to those of figures such as U.N. Secretary General Ban Ki-moon who—amid Palestinian terror attacks against Israelis—cited Palestinian "youth" who "suffer in hopelessness" as a principal cause ("Israel-Palestinian Violence: U.N.'s Ban Ki-Moon Jets to Region Amid Tensions," NBC News, Oct. 20, 2015).
A 2015 report by the European Union—which recently has enacted discriminatory labeling of Israeli goods produced in West Bank Jewish communities—asserted that the "root causes" of the terror attacks are the "lack of economic and political prospects" for Palestinian Arabs. Yet, the actual cause-and-effect cycle has been Palestinian rejection of opportunities to negotiate political prospects, followed by intensified terrorism, followed by Israeli restrictions, including, on employment in Israel.
Some commentators who claim to be pro-Israel also have asserted that despair is a principle driver of Palestinian violence. Responding to Palestinian assaults and murders, commentator Peter Beinart claimed "the Israeli government is reaping what it has sowed" because Palestinian terrorism is a "demented response to Israel's denial of basic Palestinian rights."
The Hamas leader's call for a holy war is little different from that of previous Palestinian Arab leaders, such as the Grand Mufti of Jerusalem, Haj Amin al-Husseini, who formed the Army of the Holy War to attack the fledging Jewish state in 1948. Husseini's collaboration with Nazi Germany in World War II included recruiting Bosnian Muslims for SS units considered responsible for war crimes by Yugoslavia. Palestine Liberation Organization (PLO) head Yasser Arafat invoked pan-Arab or pan-Islamic slogan and imagery against Israel and Jews as he deemed expedient.
Nor does today's Hamas rhetoric noticeably differ from the rhetoric endorsed by the Palestinian Authority (PA) and its dominant Fatah movement that oversees daily life for virtually all Arabs in the West Bank (Judea and Samaria). As CAMERA has noted, both Fatah and PA officials have called for war against Israel (see, for example, Fatah's Constitution).
Haniyeh's statement should have struck journalists as "man-bites-dog," that is, newsworthy. But the outright dismissal of the "despair" narrative from a Palestinian leader may not be recognized as such yet. Such is the blinding power of a conventional, though false narrative.

Posted by SD at 02:16 PM | Comments (0)
January 25, 2016
Palestinian Cleric: ISIS 'Must Conquer Rome, Washington and Paris'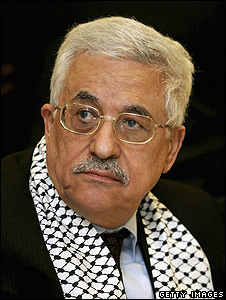 PA President Mahmoud Abbas

In a lecture delivered at the al-Aqsa mosque in Jerusalem, Palestinian Arab cleric Sheikh Abu Taqi al-Din al-Dari said the terrorist group Islamic State in Iraq and Syria (ISIS or IS) "must conquer Rome, Washington and Paris" for "the sake of Allah."

According to a report by the Middle East Media Research Institute (MEMRI), an organization that translates Arab and Iranian media, al-Dari's exhortations were posted on the Internet on Jan. 16, 2016.

In that posting, al-Dari said:

"Nowadays, power means shooting – the shooting of shells, missiles, and so on. With regard to the natural and original battles of the Muslims, (we say that) the relationship of the Abode of Islam with the abodes of the infidels is one of war. Therefore, the Islamic state must prepare and then act to annex those countries (to the Abode of Islam), and to impose its control and authority over those countries. If the (infidel) authorities and regimes refuse to allow the Islamic state to impose the rule and order of Islam over their countries, they must pay the jizya poll tax [a tax that some non-Muslims living under an Islamic state must pay]. If they refuse that too, they should be fought for the sake of Allah."

The "basic principle" the Palestinian cleric said, "is that the Islamic state should work to conquer the world through jihad for the sake of Allah."

CAMERA has noted other instances of incitement by Palestinian Arab religious officials—many of which have occurred at the al-Aqsa mosque often described as Islam's third-holiest site after Mecca and Medina in Saudi Arabia. For example, on Oct. 24, 2015 a Palestinian cleric named Abu Ahmad called for the restoration of an Islamic caliphate and the destruction of "the Jews, the Americans and the Russians ("Palestinian Cleric: Restore the Caliphate and Murder the Jews," Nov. 5, 2015)."

The grand mufti (religious figure) of Jerusalem has even delivered sermons at the al-Aqsa mosque supporting the terrorist tactic of suicide bombings ("Terminate Wakf Authority Over the Temple Mount," The Jerusalem Post, Jan. 26, 2015).

The Waqf (religious authority) oversees the al-Aqsa mosque and the Palestinian Authority (PA) appoints its grand mufti. The mosque is located on Judaism's holiest site, the Temple Mount.

Since September 2015, violent attacks against Israelis have followed the PA-propagated libel that Israel planned to destroy al-Aqsa—a tactic Palestinian leaders have used to encourage anti-Jewish violence in 1929, 1996 and 2000 among other instances, as CAMERA has noted ("Incitement over Temple Mount Leads to Palestinian Violence, Again," Sept. 16, 2015).

In November 2015 the PA rejected a proposal from Israel and Jordan for 24-hour surveillance of the Temple Mount—despite the fact that PA President Mahmoud Abbas has used Western worries over rising ISIS support in the West Bank to maintain support for himself as the only alternative ("Why Palestinians Do Not Want Cameras on The Temple Mount," The Jerusalem Post, Nov. 3, 2015.

Is Abbas worried that the videos would not only prove the PA promoted "al-Aqsa is endangered" libel to be a lie, but also that anti-Jewish and anti-Western sermons and actions would be displayed for the world to see? Yet, given the lack of coverage of the exhortations by Palestinian Arab clerics, perhaps such concerns would be overblown.
Posted by SD at 03:25 PM | Comments (0)
January 21, 2016
New York Times "Terrorism" Double Standard
On the same day CAMERA slammed the New York Times for an article referencing Palestinian violence, including the stabbing of an Israeli civilian, as "resistance," the newspaper gave yet another indication that it is hesitant to describe violence against Israeli civilians as terrorism.
The Algemeiner yesterday reported on CAMERA's criticism of the Times adoption of the word "resistance":
"To describe the history of violence by residents of the town of Sa'ir merely as 'resistance' is to describe the act of plunging a knife into an Israeli civilian's chest — an act perpetrated by a Sa'ir resident last October — as something readers are likely to associate with noble World War II partisans or fictional Jedi heroes," senior CAMERA research analyst Gilead Ini told The Algemeiner.

"This outlandish abuse of language, meant to downplay Palestinian violence recalls The New York Times' recent description of a butterfly knife wielded by a Palestinian attacker as a 'Boy Scout' knife."

Contrasting this with the newspaper's word choice when it comes to Israeli behavior, Ini said, "The New York Times hasn't described rare acts of anti-Palestinian violence by Israeli extremists as 'resistance.' On the contrary, a recent article referred to a 'Jewish terrorist' network, even though the Times has not once used the phrase 'Palestinian terrorist' in reference to the current wave of stabbing attacks targeting Israeli men, women and children."

Ini asked, "Why does the newspaper have such a hard time straightforwardly dealing with anti-Israel violence?"

He concluded: "Palestinian assailants should not be confused with Boy Scouts. Violent antisemitism should not be confused with resistance. And New York Times advocacy journalism should not be confused with the fair and impartial reporting readers expect."
Also yesterday, the newspaper called on its readers to "share their thoughts on recent terrorist attacks and memories of victims."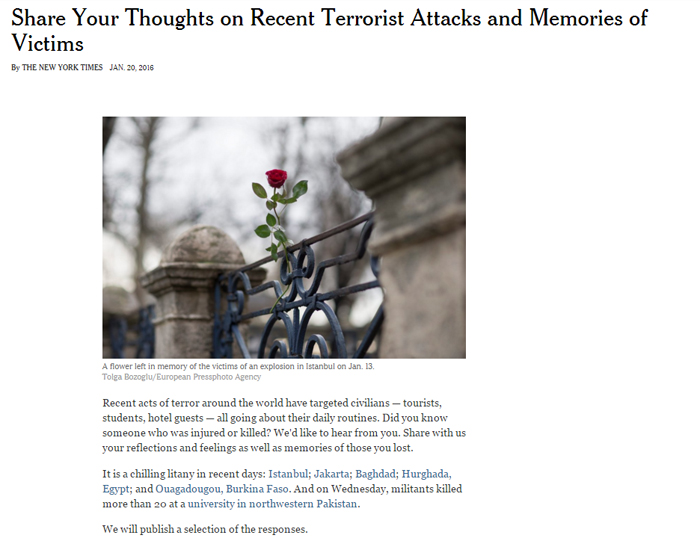 The newspaper lists a "chilling litany" of attacks on civilians, but recent Palestinian attacks against Israelis, including the slaying of Dafna Meir in front of her children last Sunday and the stabbing of a pregnant Israeli woman, are glaringly absent.
Although many of the terror attacks listed by The New York Times were deadly, mass casualty attacks, the newspaper does include the wounding of three Europeans in Egypt earlier this month.
Does The New York Times believe the stabbing of European civilians is chilling terrorism but the stabbing death of Israeli civilians is not?
Posted by GI at 02:43 PM | Comments (1)
January 20, 2016
'Pragmatic' and 'Self-Critical' Palestinian Official Claims the U.S. Created ISIS (Again)
Abbas Zaki

A high-ranking Palestinian Arab leader, Abbas Zaki, claimed that the United States created ISIS (Islamic State in Iraq and Syria), a U.S.-designated terrorist group. Again.
Palestinian Media Watch (PMW), a non-profit organization that monitors Arab media in the West Bank (Judea and Samaria), the Gaza Strip and eastern Jerusalem, reports that in a Jan. 10, 2016 interview with the Iraqi newspaper Al-Mashriq, Zaki charged:
"ISIS is an American product, necessary for the establishment of an Islamic state in order to justify the existence of a Jewish state, in which there is no place for Palestinians."
Zaki is on the central committee of Fatah, the movement which the majority of Palestinian Authority (PA) officials belong to, including its current president, Mahmoud Abbas. Zaki currently is the Fatah Commissioner of Arab Relations and Relations with China. Previously he was the top PA official in Lebanon.
Zaki claimed to Al-Mashriq that ISIS was an "American plot" that "began by targeting the heart of the Arab nation, by destroying Iraq and Syria, and weakening Egypt" in order to "dismantle the Arab nation, split it, and kill its spirit of solidarity."
This is not the first time that Zaki has peddled this particular conspiracy theory. As CAMERA has noted, Zaki declared in a June 2, 2015 interview with Syrian News TV the United States "created IS, but cannot control it" and as a result, "is destroying itself by its own hand."
A Jan. 21, 2016 opinion editorial in Al-Hayat al-Jadida, an official PA daily newspaper, echoed Zaki's claims.
Daniel Pipes, a Middle East scholar and president of the Middle East Forum, a Philadelphia-based think tank, has noted that conspiracy theories are "outstandingly common" in the region.
The United States did not, of course, create ISIS. The terrorist group—an offshoot of al-Qaeda—originated as the group Jama'at al-Tawhid wa-i-Jihad in 2000, according to Aaron Zelin, a researcher at the Washington Institute for Near East Policy, a D.C.-based think tank.
Zaki has also maintained that Yasser Arafat, the terrorist chieftain who ruled the PA, Fatah and the Palestine Liberation Organization (PLO) until his 2004 death, was poisoned by Israel. Zaki said Arafat's death was "the crime of the century" and "worth taking to the International Criminal Court (ICC) ("Possible evidence that Arafat was poisoned is found," The Boston Globe, Nov. 7, 2013)." An investigation by French authorities concluded in December 2013 that Arafat died of natural causes.
When he's not hawking conspiracy theories, Zaki uses official PA TV to call for killing Israelis.
According to PMW, on March 12, 2014, Zaki said, "Those Israelis have no religion and no principles. They are nothing but advanced tools for evil. They talk about the Holocaust and so on. So why are they doing this to us? Therefore, in my view, Allah will gather them so that we can kill them. Every killer is bound to be killed. There is no other option."
Yet, Zaki's predilection for peddling conspiracy theories and exhortations to murder Jews hasn't stopped him from being treated as a credible source by some news media.
CAMERA noted that Zaki was one of 14 new members to the Fatah Central Committee who The New York Times wrote "are considered more pragmatic than their predecessors ("New Fatah Central Committee Ties to Al Aksa Martyrs Brigades," Aug. 13, 2009)."
A detailed 2006 profile in The Washington Post ("Divided Fatah Braces for Check on Power," January 14) reads: "ash-gray hair, thick-framed glasses and office walls charting an itinerant political life, Zaki is the embodiment of Fatah's old guard. The photos hanging in the waiting room of his cramped Hebron office tell the story of movement's fading revolutionary cachet: a young Zaki with Fidel Castro in Havana, shaking hands with Vietnamese officials in Hanoi, inside the Kremlin."
"But these days," The Post claimed, "Zaki is more self-critical than nostalgic."
Relatively pragmatic. More self-critical. For journalists, seeing what you want to is bad enough. Reporting it as news is worse.

This post was updated on Jan. 25, 2016 to reflect the January 21 PA daily Op-ed
Posted by SD at 03:29 PM | Comments (1)
In International NY Times, Property Dispute is Big News, Dafna Meir's Murder Ignored
In a prominently placed article on the top of page-two, The International New York Times today published more than 1,100 words concerning property disputes in Jerusalem's Old City ("'Hornet's nest' in Old City"). The lengthy, erroneous and misleading article is accompanied by a huge four-column and six-inch high photograph of Palestinian women and children in their home from which they are threatened with eviction.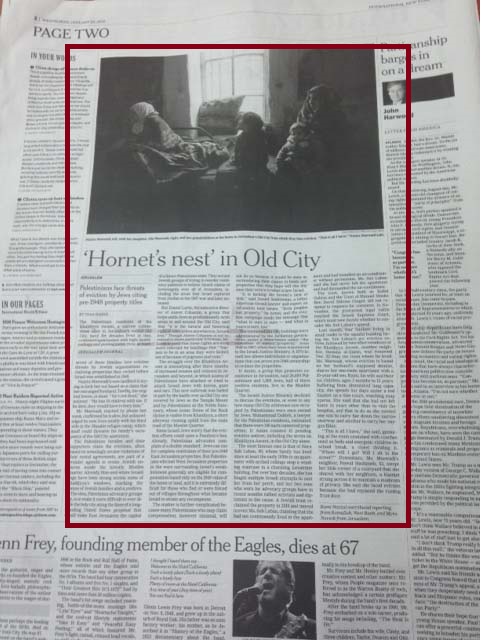 The caption reads:
Nazira Maswadi, left, with her daughter, Alia Maswadi, right, and two grandchildren at the home in Jerusalem's Old City from which they face eviction. "This is all I have," Nazira Maswadi said.
Meanwhile, three days after 39-year-old Israeli Dafna Meir lost everything including her life, The International New York Times has not printed one word about her. On Sunday, Meir was stabbed to death in her own home in the West Bank settlement of Otniel in front of at least one of her children. Renana, Meir's 17-year-old daughter, reportedly fought with the 15-year-old Palestinian attacker and screamed for help.
We have earlier noted that the day after she was killed, The International New York Times chose to publish a three-paragraph news brief on anti-Christian graffiti in a famous Jerusalem church. But not a word about Meir.
The International New York Times has chosen to feature and highlight Palestinian women and children maybe facing evictions from their homes due to failure to pay rent, and to entirely ignore an Israeli woman murdered at home, along with her children, some of who were at home during their mother's killing. Below is a sampling of images of Dafna Meir and her children, ignored by The International New York Times.
Some of the children of Daphna Meir mourn with their father at their mother's funeral, Jan. 19 (photo by Xinhua)
Daphna Meir
Posted by TS at 03:04 AM | Comments (0)
January 18, 2016
Palestinian Demonization of Jews Continued Throughout 2015
In a report prepared for a Jan. 13, 2016 conference session at the European Parliament, Itamar Marcus (Palestinian Media Watch) submitted ample evidence that Palestinian Arab incitement to violence against Jews continued unabated in 2015.
Since the Palestinian Authority was established, and continuing throughout 2015, the PA has systematically used antisemitism to indoctrinate young and old to hate Israelis and Jews. The PA has actively promoted religious hatred by demonizing Judaism and Jews, spreading libels that present Jews as endangering Palestinians, Arabs, and all humanity. The PA presents Jews as possessing inherently evil traits. Jews are said to be treacherous, corrupt, allied with the devil, as well as descendants of apes and pigs. In 2015, PA Chairman Mahmoud Abbas' advisor on Islam and head of PA Shari'ah courts taught on PA TV that Jews throughout history have represented "falsehood… evil… the devils and their supporters… the satans and their supporters." Accordingly, the conflict between Israel and the Palestinians is a conflict of "Allah's project vs. Satan's project."

The official PA daily published an op-ed saying Jews "are thirsty for blood to please their god (against the gentiles), and crave pockets full of money." These Jewish "attributes" and traditions are presented as the unchangeable nature of Jews. These messages come from the top of the Palestinian Authority…

Palestinian Arab hatred of Jews, fostered by PA leadership, media, mosques and schools -- leading to terror -- was a major factor in Israeli pessimism about a two state solution. A large majority of Israeli Jews, according to opinion polling, believed that the Palestinian terror would continue even with the conclusion of a peace agreement.

Posted by MK at 05:02 PM | Comments (0)
NBC's Biased Use of AP's Outdated Palestinian Fatalities Figures
In the last few months, numerous journalists have come under fire for depicting Palestinian assailants as victims.
NBC's Cassandra Vinograd has a new twist on the old theme in her story today in which she selectively cites outdated Associated Press figures for Palestinians killed in recent months, most of them while attacking Israelis. Thus, in her article today on the second stabbing attack in two days on Israeli women, Vinograd writes:
Since late September, more than 20 Israelis have been killed in Palestinian attacks and at least 132 Palestinians have been killed by Israeli fire, according to the Associated Press.
AP's latest statistics, published shortly before Vinograd's report are as follows:
Monday's attack was the latest in a four month-long wave of violence that shows no signs of abating. Palestinian attacks have killed 25 Israelis and an American student. At least 146 Palestinians have been killed by Israeli fire, of whom 101 are said to have been attackers. The rest have been in clashes with Israeli troops. (Emphasis added.)
Note that Vinograd ignored AP's careful notation of the fact that more than 100 out of 146 Palestinian fatalities were attackers. Note also that the figures that Vinograd states for both Israeli and Palestinian dead are lower than the AP's figures from today. Vinograd cited "more than 20 Israelis" and "at least 132 Palestinians" killed, attributing AP, while AP's newest figures are "25 Israelis and an American student" and at least 146 Palestinians.
The last time Associated Press cited "at least 132 Palestinians" was on Jan. 6, nearly two weeks ago. So not only is Vinograd selective use of AP's careful figures biased. It's also embarrassingly outdated.
Posted by TS at 06:16 AM | Comments (0)
January 14, 2016
The Demise of Cable News Channel Al-Jazeera America?
Will Al-Jazeera America television phase itself off by April 30, 2016 as widely reported?
According to the network's Website, "Al Jazeera America will shutter its cable TV and digital operations by April 30 of this year, the company announced Wednesday [January 13]. The decision by the AJAM board was 'driven by the fact that our business model is simply not sustainable in light of the economic challenges in the U.S. media marketplace,' said AJAM CEO Al Anstey [in a memo to staff]... "
National news media covered the story with varying degrees of superficiality. New York Times mentioned CEO Anstey's memo to staff and speculated, "Some staffers saw that as a tacit admission that falling oil prices were behind the closure, though a spokeswoman for the company denied that on Wednesday."Atlantic magazine Website confined its brief coverage basically to CEO Anstey's memo to staff.
The Washington Times's more detailed coverage mentioned the network's anti-Israel bias, "Conservatives slammed what they called the network's anti-Israel, left-wing bias — 'It was MSNBC with an even more anti-American slant,' said Mr. [Dan] Gainor [of Media Research Center in Alexandria, Va.] — while the liberal Website Intercept described it as a 'diluted, extra-fearful version of CNN.'" Wall Street Journal mentioned falling oil prices and said, "Al Jazeera America has been battling business woes and internal controversies that have led to the departure of some senior executives."
But news coverage in general missed key aspects of this story. These included:
Why tiny, petro-dollar supported Qatar, whose royal family controls the original Arabic Al-Jazeera satellite and cable television channel and Al-Jazeera English, aimed largely at non-U.S. audiences, would have paid $500 million for U.S. cable's largely unwatched Current TV channel and converted it to the expensive Al-Jazeera America operation; and
What was the point of Al-Jazeera America's chronically, if rarely reported, anti-Israel coverage? For more, see
CAMERA's Al-Jazeera America Watch. More to come soon from CAMERA on this story.
Posted by MK at 03:52 PM | Comments (0)
Israeli Diplomat: Iran Wants to Turn Syria Into a Base for Attacking Israel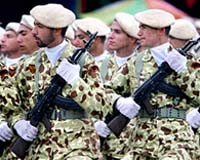 Members of the Iranian Islamic Revolutionary Guard Corps

Iran aims to turn Syria into an Iranian province, according to the director-general of Israel's Foreign Ministry, Dore Gold. Gold noted his concerns while speaking at the D.C.-based think tank, the Woodrow Wilson Center for International Scholars, on January 11, 2015.
The former Israeli ambassador to the United Nations said his country considers Tehran to be its top strategic threat. Gold also elaborated on why Iran's desire to acquire nuclear weapons is not the only security concern that Israel has regarding the Islamic Republic.
Gold was careful to note that Israel had made the decision not to become involved in any way in the ongoing civil war in Syria.
In remarks noted by Business Insider reporter Armin Rosen ("Top Israeli diplomat: 'Iran wants to turn Syria into a province of Iran,'" January 12), the diplomat said he "firmly believes Iran want to turn Syria into a province of Iran."
Gold cited Iranian activity in Syria as proof, noting that Tehran is promoting Shi'ite Islam in Syria—an act he categorized as indicating objectives beyond keeping Iranian-sponsored Syrian dictator Bashar al-Assad in power. The mullahs are "involved in creating a social and political change that incorporates Syria into the Iranian state."
Rosen observed that by incorporating part of Syrian into the Iranian state, Tehran would gain "a strategic foothold along Israel's northern border"—a possibility which Gold said Israel "cannot accept." Among other U.S.-designated terrorist groups, Iran funds Hezbollah, Hamas and Palestinian Islamic Jihad—all of which have attacked Israel and have the destruction of the Jewish state as a publically declared goal.
Rosen theorized: "It's possible that his [Gold's] portrayal of Iran's end-game in Syria isn't intended as an actual analysis, but as a way of suggesting a distinction between Israeli perceptions of Iranian and Russian activities in the war-torn country."
Both Russia and Iran are using military forces, and in Iran's case militias and terrorist groups, to support al-Assad. However, Russia and Israel reportedly have agreed the Israelis possess a "degree of freedom" to target "assets belonging to Hezbollah." Still, a recent report by The Daily Beast notes Hezbollah claims that Russia is supplying it with "long-range tactical missiles, laser guided rockets, and anti-tank weapons ("Russia is Arming Hezbollah, Say Two of the Group's Field Commanders," January 11)."
In their recent report for the RAND Corporation think tank, Jeffrey Martini, Phillip Gordon and James Dobbins proposed a "peace-plan" for the Syrian civil war that would leave Iran on the borders of both Israel and Turkey. Dobbins and Gordon are both former high-level advisers on the Middle East for the Obama administration. Lee Smith, an analyst and senior fellow at a D.C.-based think tank, the Hudson Institute, noted that some have described the report as a "trial balloon."
CAMERA has noted Iranian claims that another sovereign country, Bahrain, is a "province" of Iran—and a subsequent Hezbollah terror plot to overthrow the Bahraini government ("Where's the Coverage? Bahrain Foils Terror Plot," Jan. 11, 2016).
In August 2015, Iran's Supreme Leader, Ayatollah Ali Khamenei published a book in Farsi called Palestine. In it Khamenei repeatedly called for the destruction of Israel. The Iranian leader called himself the "flagbearer of Jihad to liberate Jerusalem" and recommended pursuing a long-term strategy of war by attrition against the Jewish state.
Posted by SD at 03:24 PM | Comments (1)
January 13, 2016
Hamas Cracks Down—on Palestinian Journalists
Hamas' Izz ad-Din al-Qassam brigade members

Ayman al-Aloul, a Palestinian Arab journalist, said in an Associated Press interview on Jan. 12, 2016 that he was kidnapped and tortured by Hamas, the U.S.-listed terror group that rules the Gaza Strip, for criticizing them.
Al-Aloul said that after spending nine days in jail he will no longer write about "politics," according to an AP dispatch by Fares Akram that appeared in both The Washington Times ("Journalist in Gaza says he was tortured in Hamas jail," Jan. 13, 2016) and The Boston Globe. Now he will only focus on topics like food, sports, literature and fashion.
The journalist reported being beaten by Hamas and said the experience was "very difficult" and made him a "new man."
Although Al-Aloul is a reporter for an Iraqi TV station, it was his personal social media activity that drew Hamas' attention and ire. On those platforms the reporter advocated Hamas withdrawal from the Rafah crossing point between Egypt and the Gaza Strip. He proposed letting the Palestinian Authority manage the crossing instead, arguing that Egypt had closed the Rafah since it didn't want to deal with Hamas.

Additionally, he "also published pictures of people looking for leftover food in garbage containers, quoted business owners angry over increased taxes and blamed Gaza authorities for prolonged power blackouts," AP reported.

The reporter was detained along with Ramzi Herzallah, another Hamas critic, on January 3. The two were arrested at their homes in Gaza City.
Both men were released on January 11. Al-Aloul reported had been "repeatedly slapped on the face by his interrogators and twice sent to a room euphemistically known as 'the bus.'" Al-Aloul described "the bus" as being a room filled with children's chairs, in which captives are forced to sit for an entire day.
AP added:
"Mr. Al-Aloul's experience is part of a crackdown by Hamas at a time when the continuing miseries of life in Gaza appear to be driving its population toward more open dissent. Critics have grown bolder on social media sites, and attempts by Hamas to impose new taxes have triggered rare public protests."
Torture of Palestinian Arabs by both Hamas and the Palestinian Authority, which rules the West Bank (Judea and Samaria), has increased, according to an article by Israeli Arab journalist Khaled Abu Toameh ("Palestinian Authority, Hamas, Responsible for Torture," Gatestone Institute, Jan. 8, 2016).
According to Toameh, The Independent Commission for Human Rights (ICHR), a Palestinian group that seeks to promote "inherent values of justice, equality and human rights," reports that over the last two years there has been an increase in complaints about torture in prisons run by Hamas and the PA.
ICHR's director general, Dr. Ammar Dwaik, stated the group received 782 complaints regarding torture of Palestinian Arabs by Hamas and the PA. Six-hundred-fourteen of those were in the Gaza Strip and 168 in the PA-ruled West Bank. Thirty-five journalists were reported detained in 2015 and "at least" 15 were "summoned for interrogation or briefly detained for posting controversial comments on social media, especially Facebook."
In an editorial, The Washington Post ("The Palestinian Authority disregards the rule of law in arresting a journalist," January 14) noted that the PA had also arrested journalist Salim Sweidan on January 7 for writing that the PA had provided Israel with information on a Hamas terror cell.
Toameh reports that the PA "has used international aid funds to build prisons and detention centers in the West Bank where torture has become the norm."
The journalist laments that torture of Palestinians by Hamas and the PA receives too little attention from many news media outlets and human rights organizations. "For them," Toameh writes, "human rights violations are news only when they come with a "made-in-Israel" sticker on them. Yet their obsession with Israel might just kill the Palestinians. Particularly at risk are those who daily put their lives on the line to halt Hamas and PA violence against their own people."

This post was update on Jan. 15, 2016 to reflect the recent Washington Post editorial
Posted by SD at 04:43 PM | Comments (0)
January 12, 2016
Palestinian Children Wear Suicide Belts to Celebrate Fatah's Anniversary

On January 7, 2016 Palestinian Arab children in Bethlehem wore models of "suicide belts" to celebrate the 51st anniversary of Fatah (a reverse acronym for Arabic Harekat at-Tahrir al-Falastiniyyeh [Palestinian Liberation Movement], the meaning of that reverse acronym is translated as "conquest by means of jihad" or simply "conquest"), the movement which includes the majority of members of the Palestinian Authority (PA), including its president, Mahmoud Abbas.
According to a report by Palestinian Media Watch (PMW), a non-profit organization that monitors Arab media in the West Bank (Judea and Samaria), the Gaza Strip and eastern Jerusalem, masked Palestinian children carried models of "suicide belts," "RPGs [rocket propelled grenade launchers]" and guns.
PMW notes that the official PA daily newspaper, Al-Hayat Al-Jadida, reported:
"Children were seen carrying models of RPGs and explosive belts, and they all walked through the alleys of the refugee camp in the procession, during which the sound of songs of the national revolution were heard."
The PA daily described the rally as attracting thousands for a "huge ceremony" to honor the 51st anniversary of Fatah's first terror attack against Israel, referred to as the intilaqa (launch). The intilaqa occurred when Fatah attempted to bomb Israel's National Water Carrier on Jan. 1, 1965.
PMW notes that PA officials, such as Head of the General Intelligence Services, Majed Faraj, and Minister of Tourism, Rula Ma'ay'a, attended the event.
Pictures from Ma'an, an independent Palestinian news agency that operates with the acquiescence of the repressive PA, show Palestinian children in marital poses and marches, with many wearing masks embroidered with skulls. CAMERA has previously noted how Hamas, the U.S.-designated Palestinian Arab terror group that rules the Gaza Strip, holds summer camps to train children to be terrorists ("Hamas Summer Camp," July 9, 2015).
The actions of both Hamas and Fatah seemingly violate the United Nations 1989 Convention on the Rights of the Child. The convention defines child soldiers as combatants under the age of 15; the images from Fatah's celebrations show masked children who appear to be under 15.

Highlighting the celebrations, Fatah's official Facebook page showed images of a "mourning tent" for recently slain Palestinian terrorists who were killed attacking Israelis. Among the terrorists honored by Fatah with a tent was Nashat Melhem. Melhem, an Israeli Arab, shot and killed two Israelis in a Tel Aviv bar on Jan.1, 2016, and wounded eight others. Melhem was killed on January 8 after firing on Israeli security forces searching for him.
According to the Middle East Media Research Institute (MEMRI), a non-profit organization that monitors Arab and Iranian media, Melhelm was re-listed by the PA's Health Ministry as a "martyr" on January 9. The ministry keeps a register of those "martyred" in terror attacks against Israel. Melhelm was originally on the list, then dropped—only to be placed back on following "a wave of criticism against the PA on social media, as well as a scathing condemnation from the deputy chairman of the Palestinian Legislative Council, top Hamas official Ahmad Bahr."
In addition to children emulating suicide bombers and Facebook posts glorifying murderers, PMW has noted that on January 4, Fatah's Awdah TV channel ran a music video that called for Palestinian Arabs to "drown" Israelis "in a sea of blood, kill them as you wish."

PA President Abbas, has denied that the authority is inciting violence against Israelis. The day before Fatah's celebrations in Bethlehem, he claimed in the same city, "We will always support non-violent struggle."
Jan. 9, 2016 marked the eleventh anniversary of Abbas being elected to a single five-year term. The PA head, whose government has previously arrested Palestinians for "liking" Facebook posts critical of the authority, has refused to stand for re-election ("Palestinian imprisoned for Facebook 'Like,'" The Jerusalem Post, March 31, 2013).
This post was updated on Jan. 18, 2016
Posted by SD at 04:25 PM | Comments (3)
January 11, 2016
Where's the Coverage? Bahrain Foils Terror Plot
Khalifa ibn Salman Al Khalifa, Prime Minister of Bahrain

Authorities in Bahrain claimed on January 6, 2015 that they foiled an Iranian-sponsored plot to launch terror attacks in the country. Yet, many major U.S. news outlets—even those reporting on tensions between Shi'ite Iran and Sunni-governed Bahrain—failed to note the announcement.
According to The Investigative Project on Terrorism (IPT), a non-profit organization that monitors and analyzes terrorist threats, Bahrain's state news agency, BNA, claimed:
"A secret terrorist plot aided by the so-called Iranian Revolutionary Guard and the Hezbollah terrorist organization was foiled...It targeted the security of the kingdom of Bahrain by (plotting to) carry out a series of dangerous bombings."
BNA stated that Hassan Nasrallah, the leader of Hezbollah, personally gave a man named Ali Ahmed Fakhwari $20,000 to assist the terror cell in Bahrain. Hezbollah is the Lebanese-based, Iranian-funded "Party of God" movement. It is a U.S.-designated terrorist group.
IPT reports that in November 2015, Bahrain arrested 47 people for allegedly planning to conduct attacks, saying they had links to "terrorist elements in Iran." According to Reuters ("Bahrain says Iran-linked cell plotting attacks," Jan. 6, 2015)—one of the few media outlets to cover the plot—BNA has said these individuals were about to "carry out attacks in the coming days."
Bahrain arrested some suspected in planning terror plots as early as 2013. On April 7, 2013 the Bahraini government made what was then an unprecedented move for an Arab country and designated Hezbollah a terror group.Two individuals named by the government are listed as fugitives, one of whom is reportedly residing in Iran.
Bahrain is a Shi'ite majority country that has been governed by Sunni rulers since it declared independence from Britain, under which it was a protectorate since the late nineteenth century.
Tensions between the Bahraini government of Aal Khalifa and Shi'ite Iran have been increasing since 2007, when Hossein Shariatmadari, the editor of Kayhan (an Iranian daily newspaper with close ties to Supreme Leader Ayatollah Ali Khamenei) called for Shi'ites in Bahrain to overthrow their government. Shariatmadari called for renewed Iranian sovereignty over Bahrain, which was governed by the Safavid Dynasty of the Persian Empire from 1602 until 1783.
According to a May 29, 2013 report by the Middle East Media Research Institute, a non-profit organization that monitors media in the region, Shariatmadari insisted that Bahrain is actually a province of the Islamic Republic of Iran. Iranian officials, such as Natek Nouri who works in Khaemeni's office, echoed Shariatmadari's claim.
MEMRI's report concluded:
"An examination of statements by senior Iranian officials and actions by the Iranian regime on this issue shows that, while denying that it is interfering in Bahraini affairs, Iran is empathetically and enthusiastically supporting the Shi'ite protests there [occurring since 2011] and encouraging the Shi'ites there to continue their opposition to the Bahraini regime."
Many major U.S. outlets have failed to note the latest Iranian-inspired agitation in Bahrain.
Recent Washington Post coverage of tensions between Iran and Sunni Gulf Arab states, while noting that Saudi Arabia, the United Arab Emirates, Bahrain and others have recalled their ambassadors from Iran, still omitted any mention of Bahrain's claims (for example "Iran alleges Saudi airstrike on embassy in Yemen," January 8). A Post blog by foreign affairs commentator Fareed Zakaria, while describing growing Iranian influence in the region, failed to detail the terror plot ("The United States shouldn't take sides in the Sunni-Shiite struggle," January 8).
Both USA Today and The Baltimore Sun, among others, also failed to note Bahrain's charges of an Iranian-backed bomb plot.
In contrast, The Boston Globe did report the alleged terror plan—while noting that Bahrain, as home to the U.S. Navy's Fifth Fleet, is of strategic importance to the United States ("Iraq offers to mediate amid tensions," January 7). Similarly, The New York Times also noted Iran's recent activity in the recent Gulf kingdom ("Iraq Offers to Mediate Iran's Dispute with Saudis," January 7).
An Iranian-terror plot in a country that hosts U.S. servicemen and women, and yet most media outlets were MIA. Where's the coverage?
Posted by SD at 03:21 PM | Comments (1)
January 07, 2016
Washington Post Claims Staged Photo is News
Palestinian Authority President Mahmoud Abbas congratulates Ahed (also spelled A'hd) Tamimi (right) and her cousin Marah for their "bravery" (from the Nabi Sabeh Solidarity blog, first posted by CAMERA on Sept. 11, 2012)
The email below was sent on Dec. 29, 2015 to Washington Post foreign editor Doug Jehl, deputy foreign editor Mary Beth Sheridan and others at the paper's foreign desk. A follow-up email was sent by CAMERA on Jan. 6, 2016 and received a response from Post assistant foreign editor Sylvester Monroe who stated "we stand by the post as published and do not believe that a correction is required."
Here is the text of the email:
"The Post's photo gallery, '75 of the year's most story-telling images' (December 26) features an image and accompanying caption that may mislead readers by omitting the full story.

Image 46, taken by Mohamad Torokman for Reuters, appears to show an Israeli soldier being besieged by four individuals, including at least one woman and two children. Behind them can be seen four persons, including one holding a camera, with his face covered by a keffiyeh. The caption reads 'Palestinians try to prevent an Israeli soldier from detaining a boy during a protest against Jewish settlements in the West Bank village of Nabi Saleh near Ramallah.'

The caption does not inform readers that the Israeli soldier was attempting to detain the boy for the potentially lethal act of rock throwing and that the event as photographed and featured in The Post's gallery has been exposed as a staged production complete with 'actors' who frequently appear in anti-Israel agitprop.

CAMERA's Israel Director, Tamar Sternthal has noted that the town of Nabi Saleh, near the Jewish community of Neveh Tzuf, is 'where photographers gather every Friday to document repetitious scenes of Palestinian residents and international activists clashing with Israeli soldiers' and where activists often place their children in danger to score propaganda points.

So it is the case with the children seen in image 46 as displayed in your photo gallery. The girl seen in the picture biting the Israeli soldier is Ahed Tamimi, also known as 'Shirley Temper,' a recurring 'Pallywood' child actress, who has appeared in numerous staged pictures and videos (see here for examples including YouTube videos). The term 'Pallywood' refers to the staging of scenes by Palestinian journalists and/or activists in order to present the Palestinian Arabs as hapless victims of Israeli aggression.

Ahed is the daughter of Narimen and Bassem Tamimi, prominent activists in the 'Popular Resistance' who encourage their children to endanger themselves for propaganda purposes. The boy who threw the rock was her brother Muhammad Tamimi.

CAMERA has previously documented how Ahed Tamimi has appeared in confrontations staged for the cameras, dating at least back to 2012 ("Telegraph and Daily Mail Retreat From Tamimis' Latest 'Pallywood,'" Aug. 30, 2015).

In an act condemned by the Anti-Defamation League (ADL), Bassem Tamimi, reviving the ancient antisemitic blood-libel, has accused Israel of harvesting children's organs. ADL has noted that Tamimi was on an anti-Israel speaking tour and was known for engaging in 'weekly demonstrations' at Nabi Saleh. The league added that 'Tamimi has occasionally been arrested for leading children to throw stones at Israeli soldiers.'

The Daily Mail, a U.K. newspaper, which originally reported the image without the above mentioned context, later changed its headline and article to reflect that the biting attacker was 'revealed as prolific 'Pallywood star.' The Telegraph originally ran a story on the altercation with the headline 'Palestinian women wrestle Israeli soldier off injured small boy'—but later pulled the account from its Web site, presumably after the Tamimi 'actors' backgrounds were revealed.

The image and caption featured in The Post's gallery does not amount to journalistic 'story-telling.' Rather, it is propaganda in category of 'fauxtography,' as disseminated previously by Hezbollah and Hamas, and of which Post media reporter Paul Farhi has taken note (for example, 'Story behind image of dead Palestinian baby highlights photographer challenges,' Post, March 12, 2013 online, March 13 print). Accordingly, CAMERA requests its removal, preferably with a note explaining why.

Thank you in advance for your attention to this matter.

Sincerely,
Sean Durns
Media Assistant
CAMERA-Committee for Accuracy in Middle East Reporting in America"
More images of Ahed Tamimi's acting and receiving awards can be found here.
Posted by SD at 11:36 AM | Comments (0)
January 05, 2016
Palestinian Officials Continue to Promote Antisemitic Blood Libel
Riyad Mansour

Officials of the Palestinian Authority (PA) and its ruling Fatah party are falsely claiming that Israel steals body parts from dead terrorists.
According to Palestinian Media Watch (PMW), a non-profit organization that monitors Arab media in the West Bank (Judea and Samaria), Gaza and eastern Jerusalem, several PA officials and Fatah movement members have recently put forward the modern-day incarnation of an age-old libel. Fatah is the major component of the authority.
The blood libel was the medieval-era false accusation that Jews murdered Gentile children to use their blood for religious purposes. This slander has taken many forms and its dissemination has historically been followed by murders of Jews, sometimes in large numbers.
CAMERA has noted ("Palestinian T.V. Favorite Accuses Israel of 'Harvesting' Terrorists' Organs," Nov. 11, 2015) that PA officials have been promoting the libel. These have included Riyad Mansour, the PA's Permanent Observer of Palestine to the United Nations. Mansour is frequently treated by news media as a reliable source. He sent a letter to the president of the U.N. Security Council, claiming that bodies of Palestinian terrorists killed "were returned without corneas and other organs."
More recently, other Palestinian Arab officials have joined Mansour to claim that Israel harvests organs.
On Nov. 17, 2015, the PA ambassador to Bahrain, Khaled Aref, claimed in Al-Hayat Al-Hadid (the PA's official daily newspaper) that Israel "steals the Marytrs' organs, and sells them."
According to PMW, on December 24, members of the dormant Palestinian Legislative Council further disseminated the blood libel by calling for autopsies on terrorists killed "in order to know if the Martyrs' organs have been stolen [by Israel] and to legally prosecute the occupation."
The last elections for the PLC took place on Jan. 25, 2006. Subsequent elections have been indefinitely postponed by PA leadership.
PMW reports that Fatah Central Committee member Jamal Muhaisen claimed on official PA T.V. on December 27:
"There are Israeli testimonies acknowledging that organs are being taken from the bodies of young Martyrs. While the body is with the Israelis, organs are taken according to Israel's needs, and afterwards they hand over the body [to the PA]."
Muhaisen appeared along with Mukeimar Abu Sa'ada, a "political science lecturer", on a T.V. program called "Topic of the Day." Like Mansour, he also has been a media source.
Sa'ada previously has been a guest on KCRW, a National Public Radio member station that broadcasts in the greater Los Angeles Area. According to KCRW's Web site, Sa'ada appeared as a guest for two episodes ("The High Price of Saving a Single Soldier," Dec. 23, 2009 and "Israel, Gaza and the Prospects for Peace," Jan. 7, 2009). On KCRW's tax-payer subsidized program, Sa'ada implied that Israeli soldiers intentionally targeted children during Israel's 2008-09 war against Hamas in the Gaza Strip. Seeking to imply undue legitimacy, he also referred to members of Hamas, a U.S.-listed terrorist group, as "resistance fighters."
Adding to its recent promotion of antisemitic canards like those that have encouraged violence against Jews, PMW notes that Fatah celebrated its 51st anniversary by broadcasting a "documentary" on official PA TV that connects official PA propaganda with that of Nazi Germany. The program opens with:
"[Europe] suffered a tragedy by providing refuge for the Jews…Faced with the Jews' schemes, Europe could not bear their character traits, monopolies, corruption, and their control and climbing up positions in government."
In his Jan. 30, 1939 speech to the Reichstag, Adolf Hitler flogged similar claims of secret Jewish conspiracies and influence, declaring:
"During the time of my struggle for power it was in the first instance only the Jewish race that received my prophecies with laughter when I said that I would one day take over the leadership of the State, and with it that of the whole nation, and that I would then among other things settle the Jewish problem. Their laughter was uproarious, but I think that for some time now they have been laughing on the other side of their face. Today I will once more be a prophet: if the international Jewish financiers in and outside Europe should succeed in plunging the nations once more into a world war, then the result will not be…the victory of Jewry, but the annihilation of the Jewish race in Europe."
When it comes to antisemitism, what's old is new or newly used again—from leaders of the Third Reich to leaders of the Palestinian Authority.
Posted by SD at 03:40 PM | Comments (1)
January 04, 2016
Media Reports Iranian Anger at Saudi Executions But Ignores Iranian Executions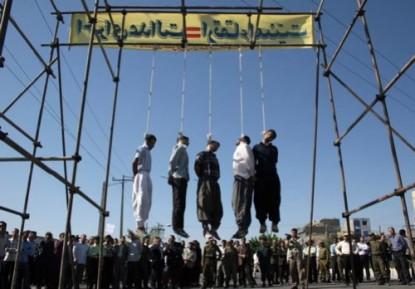 Kurds executed in Iran
The news media has reported on worldwide reaction to Saudi Arabia's execution of 47 prisoners. Among those executed was a prominent Shiite activist, Nimr al-Nimr. His execution has prompted considerable discussion of the harsh nature of the Saudi regime. Many Western news outlets have made a point of noting the angry recriminations voiced by Iran's Supreme Leader, Ayatollah Khamenei.
The Saudi regime carries out numerous executions every year. In 2015, the BBC reports the Saudis executed 150 prisoners. However, the Iranian condemnation is truly a case of the pot calling the kettle black. Iran executes hundreds every year. Yet these executions, usually by hanging, receive little attention in the Western media.
An article in the English language version of the London-based Arab newspaper, Ashaq al-Awsat, reports that Iran executed 750 political prisoners in the last nine months of 2015. The majority of those executed were ethnic Kurds, the largest Sunni muslim group in Iran.
According to the article, the Vice President of the Iranian Kurdistan Freedom Party, Hussein Yazdan Bina stated,

"In order to hide the facts from the international public opinion, the Iranian regime fabricated the charge of narcotics trafficking. In reality, trafficking is being carried out by Iranian authorities and by officials of the Iranian Revolutionary Guards and the Iranian Intelligence in a project to suppress the Kurdish people in Iran. Iran has deluded the international community into thinking that the executions are not based on political grounds."
The rate of executions has increased with the advent of the Iranian nuclear agreement. According to the article,
Yazdan Bina also pointed out that the nuclear deal concluded by Tehran with the great six powers has set the Iranian regime into carrying out more execution campaigns against the Kurds in eastern Kurdistan...
Posted by SS at 02:09 PM | Comments (0)
January 03, 2016
CNN's Brianna Keilar: Tel Aviv Is Israel's Capital
Urging viewers to tune in to her upcoming 2 pm EST "Newsroom" broadcast, CNN's Brianna Keilar reports at the end of "Wolf":
Hi there. I'm Brianna Keilar. And we are starting with breaking news of a possible terror attack in Israel. We are following this manhunt for the person who opened fired at a pub in Israel's capital. Two people were killed in the middle of the afternoon in the shooting in Tel Aviv. (Emphasis added.)
Unfortunately, in the short time between the end of "Wolf" and the opening of "Newsroom" no one at CNN managed to tip off Keilar, a fellow at Georgetown University's Institute of Politics and Public Service, that Jerusalem, not Tel Aviv, is Israel's capital.
Thus, the intrepid anchorwoman gamely carried on, kicking off the "Newsroom" broadcast:
Hunt for the person who opened fire at a pub in Israel's capital. Two people were killed in the middle of the afternoon in this shooting in Tel Aviv. It's 9:00 p.m. there now and night has long since fallen, but this killer is still on the loose.
CAMERA has contacted CNN to request a correction. Stay tuned for an update.
Posted by TS at 02:50 AM | Comments (4)