« Where's the Coverage? Palestinian Official Shoots Israeli Soldier | Main | Where's the Coverage? Iran Threatens U.S. Troops »
December 11, 2015
Reuters Vilifies Israel for Acting in Self-Defense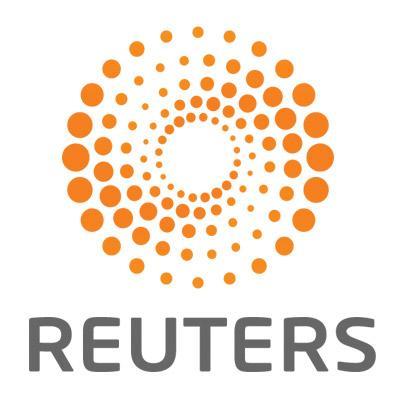 The Reuters article "Israel applies lethal response to wave of Palestinian attacks,� puts the onus on Israel for not peacefully subduing violent attackers stabbing, shooting, and running down Israelis in the streets, drawing a comparison to last week's attack in the London underground in which police stopped a man during a stabbing attack using a Taser gun. Author Luke Baker flippantly reports that suggestions of adopting this approach in Israel "are dismissed out of hand� by Israel's defenders, then tries to argue the wrongfulness of the Israeli response by laying out "statistics� writing, "the numbers show a high percentage of people who carry out attacks are killed rather than detained.� Baker downplays the fact that, when arrest is possible, the Israeli authorities make every effort to detain the terrorist. His report shares the Swedish Foreign Minister's perspective that the Israelis' handling of terror is a form of "extrajudicial execution.�
Baker writes:
The disparity in the number killed on each side — and the fact more than 13,500 Palestinians have been injured, including many in demonstrations, according to the Palestinian Health Ministry — has led to accusations by rights groups and others that Israel is using excessive force to quell the unrest.
Here appears the popular tactic employed by media to purportedly demonstrate Israel's moral culpability through the fact that more Palestinians have died than Israelis -- as a result of the violence perpetrated by the Palestinian attackers themselves. In his argument, Baker cites the questionable figures provided by the Palestinian Health Ministry, and gives no time frame or criteria of what "13,500 Palestinians have been injured, including many in demonstrations� includes. He inaccurately represents the extent of the violence against Jews by not beginning his tally from the true start date of the wave of violence in September and completely ignoring the many injured. Though Baker cites researcher Nehemia Gershuni Aylho, he does not include the researcher's statistics:
Innocent Israelis killed by Arabs: 21
Innocent Arabs Killed by Civilians: 0

Innocent Israelis wounded by Arabs: 427
Innocent Arabs wounded by Civilians: 13
No doubt Palestinians dispute these numbers, just as Israeli researchers have disputed Palestinian Health Ministry numbers in the past.
Baker makes much of U.S. Secretary of State John Kerry's warning against vigilantism, linking it to Jerusalem Mayor Nir Barkat's call for authorized citizens to carry their guns to protect themselves and others, and therefore framing it as a rebuke despite the fact that Israeli Prime Minister Netanyahu and other Israeli leaders have also condemned vigilantism. There is a difference between vigilantism and self-defense, the latter of which Kerry has explicitly supported saying, "Israel has every right in the world to protect its citizens, as it has been, from random acts of violence.� [Emphasis added.] This part of Kerry's statement was not quoted.
Rather than concluding his report with facts, Baker leaves the reader with the Palestinian perspective that "there is no question that Israel, which has occupied the West Bank and East Jerusalem since 1967 and limits Palestinians' movement throughout areas they want for a state, is carrying out extrajudicial killings.� He finishes with a quote from Palestinian legislator and long-time anti-Israel activist, Hanan Ashrawi, "The majority of Palestinians are being shot and killed on the spot, whether they represent a threat or not,� a categorically false statement that Baker leaves unquestioned. The last word goes to Ashrawi, who states that Israelis "are carrying out on-the-spot executions. They are extrajudicial and a crime."
- Rachel Frommer, CAMERA Intern

Posted by SC at December 11, 2015 09:27 AM
Comments
I think Reuters should take some responsibility for its vilification of Israel. Since they believe that Palestinean Arabs are not terrorists, they are postulating that Israel is actually at war based on their justification of Arab aggression and murder of Israelis. If Palestinean Arabs aren't committing terrorism, then they're at war, Reuters. Is that what you want? A declaration of war? Just think how much more sheer crap you'll be able to publish. In the alternative, perhaps Reuters should re-educate their staff regarding the meaning of journalism.

Posted by: EllenL at December 11, 2015 05:31 PM
Reuters calls Palestinian terrorist who rams car into bus in Jerusalem and had an ax in car to murder Jews a motorist.
Great response to Reuters.
https://twitter.com/AbeRosenberg1/status/676427325081264128
@Reuters shame on you for reporting this as a motorist and not putting the facts he was a terrorist.
Posted by: Barry Meridian at December 15, 2015 10:24 AM
According to Wikipedia, during World War II, England lost 383,7000 military dead and 67,200 civilians, or 0.94% of its population. By contrast, Germany lost between 4.440,000 and 5,328,000 military dead and between 1,5000,000 and 3,000,000 civilian dead, or 8.23% of its population. By Reuters' logic, it would seem that the UK must have used excessive force and extrajudicial executions of Germans during World War 2. Does Reuters therefore think that beating the Nazis was a crime?
Posted by: Allan Mosak at December 17, 2015 11:43 AM
Guidelines for posting
This is a moderated blog. We will not post comments that include racism, bigotry, threats, or factually inaccurate material.
Post a comment