« Where's the Coverage? Half the "Journalists" Killed in Gaza Conflict Were Actually Terrorists | Main | Moderate Rouhani or 'Moderate' Rouhani? News or Opinion? »
February 24, 2015
Palestinian Propagandists Elicit Hate With Lies
Earlier today a number of news outlets fell for an atrocity story that blamed Israel for flooding in the Gaza Strip. The most notable outlet that fell for the story is AFP.
CAMERA contacted AFP to tell the organization that the story they broadcasted was false. In response AFP and a number of other news outlets pulled the videos of the flooding falsely blamed on Israel from their websites.
But the damage was done as was evidenced by a number of comments on a Facebook page showing a video of a flood that was falsely blamed on Israel.
Below are three screenshots of the comments that people posted in response to the false propaganda story. Some of the comments are downright antisemitic.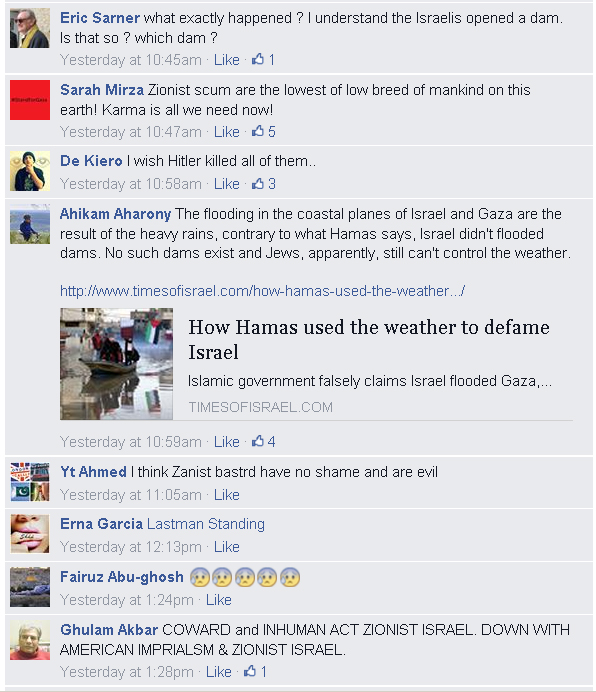 Posted by dvz at February 24, 2015 03:24 PM
Comments
Guidelines for posting
This is a moderated blog. We will not post comments that include racism, bigotry, threats, or factually inaccurate material.
Post a comment