« 'Tiny Tunisia' Joined by U.A.E. -- Israel Still Big | Main | Where's the Coverage? Israeli Arabs Prefer Israel to Palestinian Authority »
November 24, 2014
World Vision Issues Vague Statement About Violence in Jerusalem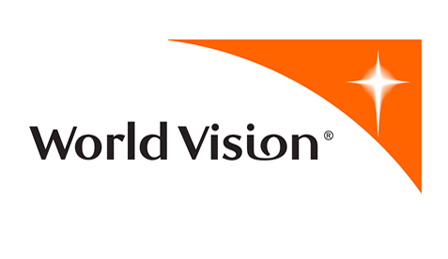 World Vision, a $2 billion Christian charity that promotes child welfare in poor countries throughout the world, has recently issued a putatively "balanced� press release about the escalating violence in Jerusalem. The undated release (which does not appear to have any links to it on World Vision's media page) is not as hostile toward Israel as WV materials have been in the past, but it is problematic nonetheless. It reads in part as follows:
Less than a week ago, a village mosque north of Ramallah was burned down and believed to have been a settler attack on Palestinian Muslims. On Tuesday, five Israelis were killed, and several others wounded, by two Palestinians armed with a pistol, axes and knives at a synagogue in West Jerusalem during a time of prayer. World Vision condemns such acts of terror and religious violence, and shares the grief of those who mourn the passing of all who have died in the violence of recent weeks.
To people unfamiliar with the events of the past week, this passage above appears to be a responsible, even-handed response to violence in Jerusalem, but in reality, it serves to obscure what responsible commentators would confront head-on: The role the allegedly "moderate� Palestinian Authority has played in encouraging violence against Israel and Jews prior to the synagogue attack.

World Vision does not address reality but instead, offers a chronology that suggests that the attack against the synagogue was in retaliation for the act of arson against the mosque.
This should not come as a surprise, however.
World Vision bills itself as an "advocacy� organization, but does not direct its advocacy at the misdeeds of Palestinian leaders who have engaged in a campaign of incitement against Israel and Jews that has undermined the ability of Arabs to live peacefully next door to Jews.
This incitement, which has echoes of the hate spewed by the Grand Mufti of Jerusalem in the 1930s, simply cannot be ignored by people intent on promoting the welfare of children in Palestinian society.
Teaching children to hate is a violation of their human rights. It's simply not a problem that World Vision, which allegedly "advocates� on behalf of children, can reasonably ignore. But if WV addresses the problem, it doesn't draw much attention to its efforts.
By way of comparision, World Vision has promoted Internet safety for children in Palestinian society. It remains silent about hate speech on Palestinian Television – much of it directed at children in the Gaza Strip.
If World Vision can address the issue of Internet safety, why can it not also address the issue of hate incitement in Palestinian media which clearly has a negative impact on children?

Posted by dvz at November 24, 2014 03:28 PM
Comments
Posted by: Barry Meridian at November 25, 2014 01:48 PM
Guidelines for posting
This is a moderated blog. We will not post comments that include racism, bigotry, threats, or factually inaccurate material.
Post a comment