« Where's the Coverage? Joint Chief Chairman Declares "Israel Went to Extraordinary Lengths" to Protect Gaza Civilians | Main | Juden Raus! Norway Anti-Racist Group Demands Exclusion of Jews From Kristallnacht Commemoration »
November 13, 2014
International Law Expert Says Gaza Not Occupied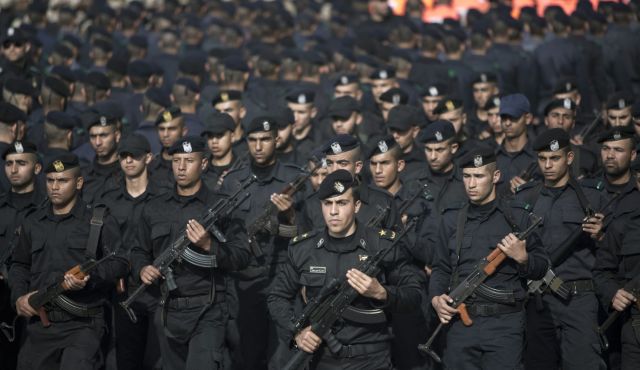 Hamas gunmen who control the Gaza Strip

We've commented before on the unquestioning acceptance by some journalists of the view that the Gaza Strip remains occupied even after Israel's pullout, despite disagreement within the scholarly community about the question. Eugene Kontorovich, Yuval Shani, Eyal Benvenisti, Ruth Lapidoth, Elizabeth Samson, Solon Solomon, Benjamin Rubin, Avi Bell, and Justus Reid Weiner have all argued the territory is no longer under Israeli occupation.
In a piece in the Washington Post's Volokh Conspiracy today, Kontorovich elaborates on "Why Gaza is not remotely occupied," as his headline puts it.
An occupation is traditionally defined as a power exercising "effective control� over the territory in a way that displaces the prior government. The occupying power is expected to provide law and order, essential services, and all the basic functions of government – and is thus required to have the kind of control that allows for that. As the ICJ has put it, occupation requires a territory to be "actually placed under the authority of the hostile army.� There has never been a finding of a such "remote� occupation, lasting nine years after the end of physical occupation and in the presence of a distinct and hostile local government. Indeed, even puppet governments are not considered occupation by the puppet master.
You can read more, including how the recent precedent of Uganda v. Congo should inform views of the Gaza situation, at the source here.
Update: And definitely don't miss part II of Kontorovich's argument, in which he explains how, according to the problematic logic used by some, Gaza actually occupies Israel.
Posted by GI at November 13, 2014 04:07 PM
Comments
Gaza IS occupied... by Hamas. Public executions without due process, pillaging of national economy, waging war without consent, endangerment of civilians.
Posted by: steve at November 14, 2014 03:27 PM
Guidelines for posting
This is a moderated blog. We will not post comments that include racism, bigotry, threats, or factually inaccurate material.
Post a comment