« Israeli Tactics Greatly Reduced Gaza Civilian Casualty Rates | Main | Ex-Haaretz Readers Walk Out of Publisher's Event »
September 21, 2014
Telegraph Corrects Unit 8200 Letter. AFP Doesn't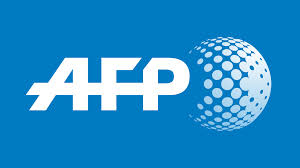 In response to communication from CiF Watch, a CAMERA affiliate, The Telegraph has commendably corrected a Agence France-Presse article it had published which wrongly referred to a protest letter written by reservists in the elite Israeli military intelligence Unit 8200.
The AFP article which appeared on The Telegraph site erred:

As noted by CiF Watch's Adam Levick, the protest letter does not at all mention "targeted assassinations."
While The Telegraph has removed the unfounded claim that the letter referred to targeted assassinations, AFP editors have once again failed to set the record straight on this straightforward factual error.
Posted by TS at September 21, 2014 06:11 AM
Comments
Guidelines for posting
This is a moderated blog. We will not post comments that include racism, bigotry, threats, or factually inaccurate material.
Post a comment