« LA Times Whitewashes Hamas, Again | Main | Huffington Post False Headlines: Air Strikes in West Bank »
July 01, 2014
Where's the Coverage? Palestinians Want to Eliminate Israel

A poll commissioned by The Washington Institute and conducted by a leading Palestinian pollster shows that a clear majority of Palestinians, 60.3%, believe that their main five-year national goal "should be to work toward reclaiming all of historic Palestine, from the river to the sea.� That means the elimination of Israel.
According to the think tank:
The poll comprised face-to-face interviews with a standard random geographic probability sample of 1,200 adult Palestinians, yielding results with a 3% statistical margin of error. The responses indicate that fewer than 30% of Palestinians now support a "two-state solution�: a West Bank/Gaza Palestinian state in lasting peace with Israel.
Furthermore, only 31.6% of Palestinians agree that if a two-state solution were achieved, it "should be the end of the conflict� while 64% believe "resistance should continue until all of historic Palestine is liberated.� And were such a two-state solution reached, 65.2% of Palestinians believe it would be only part of a "'program of stages' to liberate all of historic Palestine later.�
This hardly sounds "moderate.� And, since it doesn't fit with the popular media narrative that the Palestinians are moderate while the Israelis are "hard-line,� it should come as no surprise that this survey has received zero coverage in the mainstream press.
The Israeli press, some blogs and Web sites did cover the story, as did Commentary Magazine which concluded:
This is not what those who have made a career out of blaming Israel for every problem in the Middle East, if not the world, want to hear. But if they want to know what's really going on, they should listen to the Palestinians. If they do, they will understand that there is nothing Israel can do to end this conflict so long as Palestinians are committed to their destruction.
Yes, exactly because they do not fit with the story journalists believe and repeat, these maximalist hard-line Palestinian attitudes are news. So… Where's the coverage?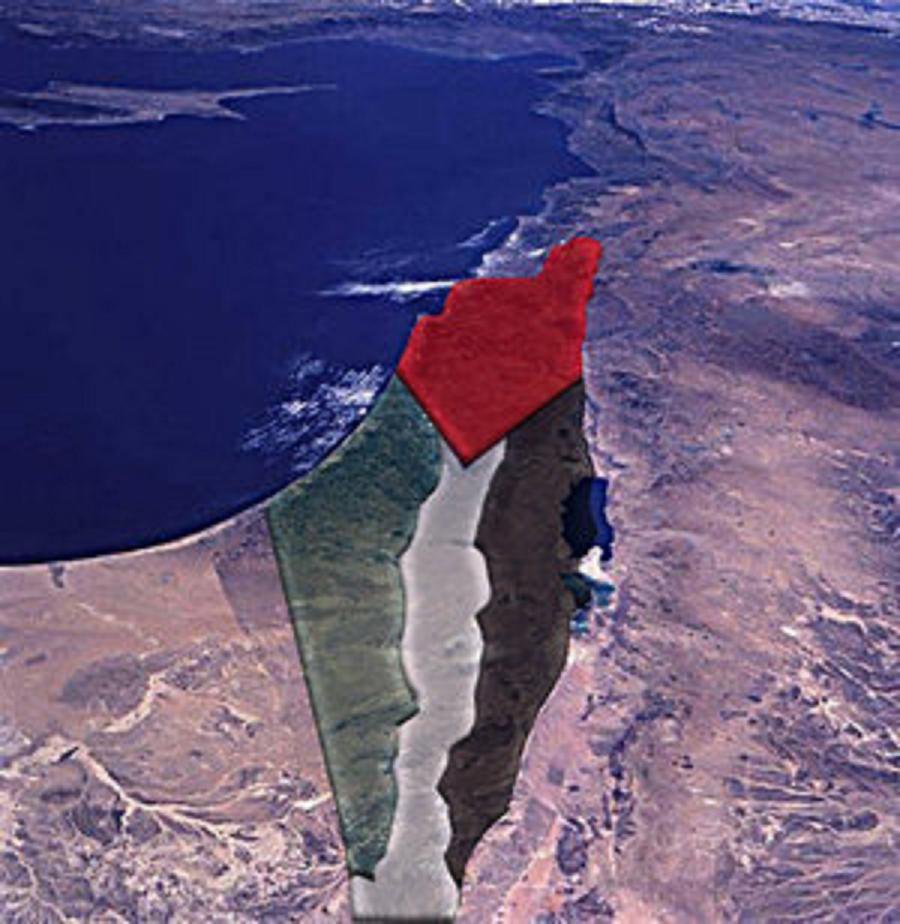 This is how an overwhelming majority of Palestinians would like to see it.
Posted by SC at July 1, 2014 07:38 PM
Comments
When I was a Young Judaea member in the 30s and 40s, I was told that Arabs have a long memory, and will wait a few generations for what they want.

Posted by: Marilyn Kagan at July 3, 2014 08:03 PM
Guidelines for posting
This is a moderated blog. We will not post comments that include racism, bigotry, threats, or factually inaccurate material.
Post a comment