« Wall Street Journal's 'Purported' Caption on Rocket | Main | Israeli Missile Targets Rockets Launched From Field Next to Hotel »
July 31, 2014
CNN's Martin Savidge Supports Hamas Claims on Tunnels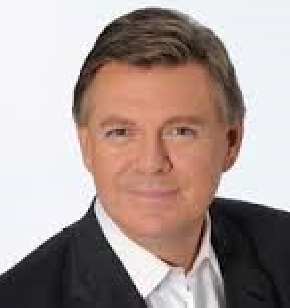 Martin Savidge, CNN Correspondent
On July 29, CNN Tonight broadcast a segment showing a film clip of Hamas terrorists emerging from a tunnel inside Israel. This footage was put out by Hamas, aired on Al Aqsa TV, and showed the terrorists attacking Israeli soldiers. Host Don Lemon asks correspondent Martin Savidge about the tunnels:
Does this [video] make Israel's point about the danger it faces?
Savidge replies, "To a point," before devoting the rest of his time to supporting Hamas' claim that these tunnels into Israeli territory are legitimate tools of war. Savidge asserts:
The other thing that is interesting by this video, Israel has maintained that these are terror tunnels, in other words, tunnels being used to go after the population of Israel. Yet in this attack, it's against a military target. And we know last week, the IDF reported that its soldiers were struck from a tunnel before and that in Gaza they say they're being struck from tunnels.

In each of those cases what I'm pointing out here is that the attacks were on soldiers, which could be considered legitimate targets. So in some ways, this is very compelling in supporting Hamas' argument that, no, these tunnels are being used to wage a war, not to go after civilians. And the video wouldn't seem to dispute that.
The correspondent's understanding of Hamas is shallow and illogical if he truly believes that the video provides "compelling" evidence that Hamas' tunnels are legitimate war tactics.
Hamas has consistently targeted civilians inside Israel with suicide bombings and other terror attacks as part and parcel of its mission to kill Jews, destroy the Jewish State and wage jihad against civilians. Any claim that Hamas is fighting Israel's "occupation" is belied by the continued targeting of Jews well within Israel's pre-67 borders.
Hamas' charter proclaims that its ultimate mission–"no matter how long it takes"-- is to "fight the Jews and kill them" and to replace the Jewish state with an Islamic caliphate.
Hamas rocket and mortar attacks target-- not IDF army posts, but --civilian population centers.
Hamas tunnels have been found to emerge near kibbutzim and in other civilian areas.
The Israeli Shin Bet recently exposed a Hamas plot for a massive attack on civilians via the Gaza tunnels to be carried out on the Jewish New Year.
Hamas leaders have repeatedly declared all Israelis to be legitimate targets.
So why does the CNN correspondent parrot a Hamas propaganda line? Can he actually believe that just because some attacks target soldiers, the terror group which is committed to Israel's destruction would avoid using the tunnels they laboriously dug into Israeli territory to attack civilians?
Posted by RH at July 31, 2014 02:51 PM
Comments
Guidelines for posting
This is a moderated blog. We will not post comments that include racism, bigotry, threats, or factually inaccurate material.
Post a comment