« Where's the Coverage? Israeli Arabs Like Israel | Main | Where's the Coverage? Many Nations Have State Religions… Not Israel »
June 03, 2014
CAMERA Op-Ed "'The New York Times' and Israel" Published in Jerusalem Post
CAMERA Senior Research Analyst Gilead Ini's op-ed "'The New York Times' and Israel" is published in the Jerusalem Post. The online version can be viewed here.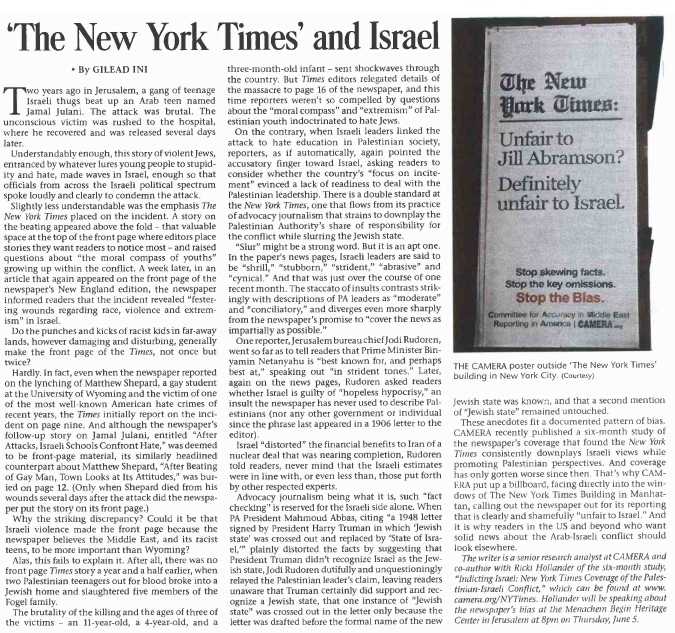 See here to read about CAMERA's ongoing campaign that calls out New York Times bias against Israel.
Posted by at June 3, 2014 09:59 AM
Comments
Do you actually believe that we can read something that small? How about a link to the text or something we can click on so that we can read this?
This is far from the only time you have done this.
Posted by: Stephen at June 3, 2014 11:29 AM
Posted by: Wendy in Washington at June 10, 2014 10:55 AM
Guidelines for posting
This is a moderated blog. We will not post comments that include racism, bigotry, threats, or factually inaccurate material.
Post a comment