« UN Group Compares ASA Boycott to Nazi Boycott of Jews | Main | Blunt Journalism From Down Under »
February 07, 2014
Oxfam on the Israel-Palestinian Conflict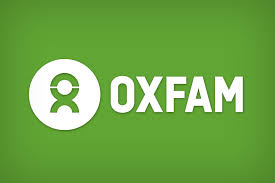 Actress Scarlett Johansson's decision to end her relationship with Oxfam, the British charity, generated a lot of publicity. Most people, however, have little awareness of Oxfam's distorted portrayal of Israel.
Oxfam currently (Feb. 7, 2014) has on its web site a report by the Association of International Development Agencies, Dream On. It opens with the following statement:
Everyone in the world wishes they had done more with their lives over the years, but not everyone has a blockade standing in their way.
It continues:
Gaza's blockade is also about wasted time, loss and longing, and aspirations unfulfilled, which are universal themes that speak to the human emotions in us all. In order for people in Gaza to live with dignity and self sufficiency, the blockade must end.
The four page report recites story after story with the same theme:
All I need is a dignified life for me and my family, but the blockade has destroyed my hope.
Gazans are held blameless for their predicament. Gazans elected a terrorist organization that diverts desperately needed international aid to build mile long tunnels into Israel laden with explosives; that launches thousands of rockets into Israel while ignoring the critical needs of its own population; that alienates its powerful Arab neighbor, Egypt, by supporting terrorism there. None of that matters to the Oxfam moralizers, who can't be bothered to provide a substantive explanation of why the blockade was put into place.
Nor do they mention that the West Bank and Gaza rank above average for all Arab states in the United Nations Human Development Index, higher than neighbor Egypt.
But so what when you can blame Israel's blockade for shortcomings in Gaza's pediatric care. The report quotes a Gazan mother who "has found that the kind of care her daughter needs is just not available in Gaza."
There is no mention of the traffic of thousands of Gazans, including infants, treated in Israeli hospitals for serious conditions, despite the fact that Israel and the Hamas government running Gaza are in a state of war. Even an incident where Wafa al Bis, a Gazan woman treated by Israel for serious burns in a domestic accident, tried to murder her Israeli caregivers with a concealed bomb, did not stop the flow of patients from Gaza.
As far as offering an explanation as to why Israel has imposed the blockade, a footnote at the bottom of page one states, "Citing security concerns, the government of Israel imposed a blockade on Gaza, which officially started on 14 June 2007." That's it. Nothing about suicide bombers, nothing about incessant rockets targeting Jewish communities, nothing about Hamas tunnelers kidnapping an Israeli soldier and killing several others. The key to ending the blockade is for the Hamas government to end its terrorism and threats against Israelis. But Oxfam can't admit that self-evident truth.
While Oxfam moralists wax poetic with moral indignation from their London offices, Israeli doctors and nurses actually provide crucial life-saving services to Gazans.
Here is an another example, an information brochure linked to on the Oxfam site for Gaza. It is completely one-sided.
Posted by SS at February 7, 2014 02:04 PM
Comments
Looking on that Oxfam site, they even promote the Al Dura Hoax which we know now was instigated by Arafat and Fatah.
They wrote nothing about the massacred Jews by Palestinian terrorists.
The Palestinians are the ones who have have deliberately targeted Israeli civilians time and time again out of nothing but pure hatred.
They have blown up icecream and pizza parlors full of children. Deliberately blown up Israeli people going to work and school on buses, Fired rockets at residential neighborhoods,kidnapped and murdered children, stabbed elderly Holocaust survivors, slit the throats of infants and the list of horrors go on and on.
But people like Oxfam could care less to promote Palestinian fascism.
I'm always reminded of one thing to describe Palestinian racism.
In 2003 Yasser Arafat's Fatah faction shot and killed a Palestinian named George Khoury as he was jogging in Jerusalem's French Hill neighborhood.
Arafat, in a clear racist gesture, stated that this was a case of mistaken identity - because their victim turned out to be an Arab instead of a Jew.
Posted by: Barry Meridian at February 12, 2014 10:11 AM
If Oxfam was concerned about Palestinian children, they would condemn Palestinians using Pal children as human fodder.
Does Oxfam remember this story.
Fatah promised the boy $22 and 72 virgins if he blew himself up.
Google the name Hussam Abdu 72 virgins.
Sent To Die (March, 2004)
If you needed more evidence of Islam's vile and heinous nature, the cover story from the March 25, 2004 edition NY Daily News certainly obliged. For $22.00 and the promise of 72 virgins in Allah's paradise, a mildly retarded Palestinian boy was coerced into becoming a human bomb by Islamic clerics. Compelling young children to do their dying for them seems to have become a favorite tactic of the Islamic fundamentalists in control of Yasser Arafat's political party called Fatah.
Islamic Imams and warlords are cowards, hiding behind little boys. They corrupt, coerce, and recruit children with promises of perverted rewards, while they themselves remain in the comfort and safety of their mosques and madrasas. No doubt they know Muhammad's dogma is fraudulent and morally bankrupt and that Islam is simply a means to wealth and power.
http://www.nydailynews.com/archives/news/promised-boy-22-72-virgins-die-article-1.649703
SENT TO DIE
They promised the boy $22 and 72 virgins
By DEBORAH BLACHOR in Jerusalem and CORKY SIEMASZKO in New York
DAILY NEWS WRITERS
Another article thats a must read.
If people think Golda Meir wasn't right, read this.
http://www.freerepublic.com/focus/news/666699/posts
JIHAD FOR KIDS
wtvt
Glen Selig
2-4-02
Posted by: Barry Rosen at February 12, 2014 10:16 AM
Guidelines for posting
This is a moderated blog. We will not post comments that include racism, bigotry, threats, or factually inaccurate material.
Post a comment