« January 2014 | Main | March 2014 »
February 28, 2014
National Geographic: Syrian Jews Suffered Only from 'Suspicion'
Four Jewish girls, Fara Zeibak, Mazal Zeibak, Eva Saad and Lulu Zeibak. were raped, killed, and mutilated while trying to flee Syria to Israel in 1974.
It is fair to describe the Alawites of Syria as a "long-oppressed group," which National Geographic does in its March 2014 feature about fighting in Syria. But in the same paragraph, reporter Anne Barnard downplays the suffering of Syria's Jews, stating only that "most left after the founding of Israel, when the government began viewing them with suspicion."
Was it mere "suspicion" (the author doesn't clarify whether the mistrust was deserved or unfounded) that reduced a community of tens of thousands to just a few dozen, or was it much worse?
It was in Syria that the "first serious blood libel in the Arab world" targeted the Jewish community, historian Norman Stillman explained. The charge that Jews murdered two Christians to use their blood for Passover rituals in 1840 brought torture and death to the Jewish community. Jewish children were taken hostage. A letter from Damascus pleading for help reported that "the Governor with a body of 600 men proceeded to demolish the houses of his Jewish subjects, hoping to find the bodies, but not finding any he returned and again inflicted on them further castigations and torments, the most cruel of which was the tying one end of a cord to the member of virility by the other end of which they were dragged through the Governor's Palace to a water closet into which they were thrown."
Nearly 100 years later, in 1936, JTA reported that in Damascus, "Jewish shopkeepers were forced to join [a] general strike under threats that their establishments would be burned down."
In 1944, the city's Jewish quarter "was twice attacked by mobs," Maurice Rouhani pointed out in his chronicle of Jews in the Arab world.
The crescendo of anti-Jewish persecutions in the 1930s and 40s came to a climax in 1947. That December in Aleppo, Rouhani notes, "an unknown number of Jews were butchered to death by mobs that burned four big synagogues, 14 smaller ones and destroyed 150 homes." In short, "the Jews of Syria were completely paralyzed, isolated and terrified."
In the years that followed, the emasculated Jewish community was encumbered with severe travel restrictions, boycotts, and a virtual ban from Syrian universities, and other indignities.
The plight of Jews in Arab countries has too often been downplayed in the media. National Geographic's "suspicious" account of Syrian Jews only further harms understanding of Jewish history in the Middle East.
Posted by GI at 01:10 PM | Comments (1)
Amnesty International's Anti-Israel Activism
For many years, Amnesty International [AI] has pursued an agenda hostile to Israel. Like its sister organization Human Rights Watch, AI was originally founded to expose and combat human rights abuses by oppressive regimes, but its mission has been corrupted over the years by activists intent on ostracizing the Jewish state. Its biased reports on Israel's Cast Lead military operation [Dec. 27, 2008 to Jan. 18, 2009] and numerous other reports published under its banner over the years attest to the organization's inability to address the Israeli-Palestinian conflict in a credible and balanced manner.
The Feb. 27, 2014 issue of the Algemeiner, an online Jewish newspaper, interviews Anne Herzberg, legal counsel for NGO Monitor, an Israeli group that scrutinizes non-governmental organizations like AI that inject themselves into the Israeli-Palestinian conflict. NGO Monitor has provided an important service by naming names and identifying the anti-Israel activities and affiliations of some of the activists hired by AI. Among them are
Deborah Hyams, [who] was a human shield in Beit Jala; the Amnesty US Israel researcher, Edith Garwood, used to be a member of the International Solidarity Movement.
Hyams signed a letter claiming Israel is "a state founded on terrorism, massacres and the dispossession of another people from their land."
The International Solidarity Movement is a cult-like group that sends impressionable young Westerners into harms way to interfere with Israeli anti-terrorist operations. Several of these young people have lost their lives carrying out the dangerous activities urged upon them by this irresponsible extremist group.
The article also reveals that AI has collaborated with individuals connected to terrorism. Herzberg mentions one of these individuals, Moazzem Begg, who was just arrested this past Tuesday in the UK on terrorism-related charges.
The same issue of the Algemeiner published an article on a new report just released by AI accusing Israel of committing human rights violations.
The Algemeiner article provides a video of one of the incidents which AI accused Israeli soldiers of acting disproportionately. It shows Palestinians throwing large rocks capable of seriously injuring the soldiers.
The article also observes that the
report on Israel killing (by Amnesty's count) 22 civilians in 2013 is 87 pages long. It goes into detail about every single one of those deaths, humanizing the victims and interviewing multiple friends of each, all in an attempt to paint Israel in the worst light possible.
By contrast,
Amnesty's report about Egyptian repression since July 2013, where 1,400 people were killed, is only 49 pages long. It only provides details on a few specific cases, and most of those aren't even for people being killed but for other violations of human rights.
The amplified focus on alleged Israeli disproportionate action, accompanied by an extensive portrait of the alleged victims, is a longstanding pattern with Amnesty International.
Posted by SS at 10:29 AM | Comments (2)
February 26, 2014
Where's the Coverage? The Truth about "Israel Apartheid Week"

On a number of college campuses, this week is "Israel Apartheid Week," a week where anti-Israel activists try to fool students into believing Israel systematically and legally oppresses minorities. This is a particularly ironic accusation since Freedom House, an independent watchdog group dedicated to the expansion of freedom around the world, has rated Israel as the only free country in the Middle East.
If these activists were concerned with human rights, they would be sponsoring North Korea Apartheid Week, Iran Apartheid Week or Syria Kill-Over-One-Hundred-and-Forty-Thousand-Civilians Week. Activists could be marching against Saudi Arabia, where violations of human rights laws are enshrined in the Kingdom's legal code, including the systemic discrimination against women and minorities, where citizens are subject to arbitrary arrest and detention, denial of fair and public trials, torture and abuse, restrictions on freedoms of speech, assembly, association, movement, severe restrictions on religious freedom, and where homosexual activity is punishable by flogging or death by stoning.
Want to see who is behind "Israel Apartheid Week"? Here are a few of the culprits:
Many of the "Israel Apartheid Week" organizers are part of the Boycott, Divest and Sanctions (BDS) movement, aimed not at ending human rights violations, but at damaging Israel. As CAMERA reported:
This is the reality behind BDS: the BDS movement is simply a smokescreen for the delegitimization of Israel and an effort to undermine the self-determination of the Jewish people. As BDS proponent Ahmend Moor said, "Ending the occupation doesn't mean anything if it doesn't mean upending the Jewish state itself."
How is BDS doing? Well, as of now, 250 university presidents or chancellors have publicly rejected an academic boycott of Israel and the list is growing. Even students are starting to wise up. The UCLA student council just defeated a symbolic anti-Israel divestment resolution. But some of them are still fooled. The blog Legal Insurrection posted a video of one of the resolution organizers reacting to its defeat. She did not take it well. (Be aware, she uses some profanity.):
But as to the truth about so-called "Israel Apartheid Week"… In the mainstream media… Where's the coverage?

Posted by SC at 09:19 PM | Comments (4)
ZOA Still Alive And Kicking, Contrary to Scholarly Report
The Zionist Organization of America is alive and well, contrary to a report of its demise from Samuel J. Kuruvilla, a scholar from India who received his Ph.D. in Political Theology at Exeter University in 2009.
In the glossary of his recent book, Radical Christianity in Palestine and Israel: Liberation and Theology in the Middle East (2013, I.B. Tauris) , Kuruvilla includes the following entry.
ZOA: Zionist Organization of America. Now defunct early Zionist lobbying organization in the US, superseded by influential lobbying groups like the American Israel Public Affairs Committee (AIPAC).
The ZOA is "defunct"? Really? That's news to us at Snapshots! Their website is operative and they have at least two twitter accounts that seem active (@Zoa_Campus and @ZOA_WestCoast). Being the careful researchers we are, the folks at Snapshots spoke with Morton Klein, ZOA's president just to make sure that the organization he leads is um… still around.
"We're very much alive," he said and before enumerating the organization's achievement which include establishing The ZOA Center for Law and Justice and increased campus activism. Klein has had articles published in the New York Times, the Washington Post, the Wall Street Journal.
"Obviously, we're very active and very much alive," he said.
CAMERA Analyst Dexter Van Zile wrote a review of Kuruvilla's book for Spring 2014 Issue of the Middle East Quarterly.
Posted by dvz at 03:37 PM | Comments (2)
February 25, 2014
The Tripod: CAMERA Links in 3 Languages Jan. 28-Feb. 25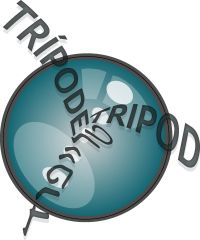 Spanish Posts
Is Israel really isolated, as some media outlets portray?
Israel holds diplomatic relations with over 150 countries and has recently joined the Pacific Alliance as an observer. Is the country really "internationally isolated"? (ReVista de Medio Oriente)
Excelsior, from Mexico, corrects a mistaken information about Israel
In an article about Tel Aviv as a technological hub, the Mexican paper said that city was Israel's capital. ReVista questioned the paper and the editors corrected the mistake. (ReVista de Medio Oriente)
Europa Press unmasked
We highlight possible financial and political reasons behind the biased information about Israel in the Spanish speaking news agency. (ReVista de Medio Oriente)
Russia Today claims Tel Aviv is Israel's capital
Not only does the RT claim that Tel Aviv is Israel's capital, it also falsely suggests that Globes, an Israeli media outlet, is the source of the information. (ReVista de Medio Oriente)
Bethlehem celebrates Palestinian terrorism
Political and religious leaders honoured two suicidals and promoted violence against Israel, while the Spanish press didn't considered the event as news. (ReVista de Medio Oriente)
Middle East headlines in the Spanish speaking press
Read the Israel and Middle East related headlines of the main newspapers and news agencies in Latin America and Spain. (ReVista de Medio Oriente)
Télam adopted an anti Israel ideological stance
The Argentinian news agency chose to quote only those sources that were critical of the Government of Israel and blamed the Jewish State for threatening the peace negoatiations and presented opinions as facts. (ReVista de Medio Oriente)
RTVE: What was the Holocaust?
Commemorating the Holocaust involves knowing how it was. (ReVista de Medio Oriente)
Johanssen and El País (the country) of shame
The effort of the Spanish newspaper to become a professional and reference media it's of no use if they allow crude ideology to pop into its pages. (ReVista de Medio Oriente)

EFE forgets the Israeli version of the facts again
One of the main premises of journalism is to contrast the information. (ReVista de Medio Oriente)
EFE, please, check the information
The Spanish news agency is wrong when informing about the Oslo accords. (ReVista de Medio Oriente)
EFE and sex change
Ariel Zilber is not a woman! (ReVista de Medio Oriente)
EFE: the Israelis also exist
Maybe, the Spanish news agency EFE don''t like the Israeli version, but readers have the right to learn about it and judge for themselves. (ReVista de Medio Oriente)
English Posts
UMass Amherst Chancellor Condemns Academic Boycotts of Israel. (in Focus)
A Tough Legacy for a Tougher Man
Setting the record straight on Ariel Sharon, written by Alisa Rudy and first published in Baruch College's paper: The Ticker. Alisa is a junior majoring in Middle East Studies and is the current President of the CCAP group Youth Organization For Israel, Baruch's student pro-Israel club. (in Focus)
Inciting Violence Through Inaccuracy
A look at the Arab world inciting violence in the land of Israel, from the Hebron riots 80 years ago to today, by Boston University student Lindsey Cohen. (in Focus)
Learn How to Table From These Guys
Our pro-Israel CAMERA supported group at McNeese University tables about Israel and CAMERA at their campus center. (in Focus)
Jon Haber Relaunches His Blog
Jon of "Divest This" has restarted his fantastic blog debunking myths about the Boycott Divest Sanctions movement. (in Focus)
Chloé Valdary Speaks on Canada's Sun News on how CAMERA Helps
Watch: CAMERA helps students access accurate information about Israel on their campuses. (in Focus)
Correction in Weekly Portuguese Paper Thanks to CAMERA Israel Trip Participant
Major Portuguese paper falsely claims Israel is building 1400 new settlements. Former CAMERA Israel Trip participant Romeu Monteiro helps set the record straight. (in Focus)
Erasing the Jewish Connection to Israel
A common strategy in delegitimizing Israel is to erase the historic connection between the Jewish people to the land of Israel. (in Focus)
CAMERA Visits California and Boston University
Two campus staff members visited with students at USC who had just returned from Birthright, and spoke to them about inaccuracies in the media. (in Focus)
A Realistic Approach to the Israeli-Arab Conflict
Our Fellow at Washington University is published in her campus paper as she sheds some light on the current conflict and international law. (in Focus)
A Stand Against BoycottsOur CAMERA Intern explores how some Israelis are taking a pro-active step in the fight against boycotts. (in Focus)
Speakers Discredit SJPStudents for Justice in Palestine bring in a former Israeli soldier to defame Israel and spread inaccurate information about the conflict. Our CAMERA Fellow writes a letter to the editor to set the record straight. (in Focus)

BBC's 'Today' programme 'should know better' than to engage in covert promotion of the PSC's agenda
Despite a recent recommitment to summarizing the standpoint of interviewees, BBC Radio 4 broadcast an interview with an unidentified member of the Palestine Solidarity Campaign. (BBC Watch)
In which BBC News abandons all pretence of fact checking
Fact checking has apparently too much of a bother for BBC website journalists. (BBC Watch)
Guardian caves to anti-Israel bigots, revises SodaStream article to please Ben White
The power of the pro-BDS lobby at the Guardian was revealed when editors at the London-based newspaper caved to pressure from Ben White, and revised an article which originally referred to anti-SodaStream activists as "anti-Israel" - opting instead fro the more benign term "anti-settlement". (CiF Watch)
A Harriet Sherwood tale of Palestinian love and Israeli darkness
A nearly 4,000 word story on Israeli 'villainy' by Harriet Sherwood reached new lows, even in the context of the Jerusalem correspondent's three and a half year pattern of filing such tendentious and egregiously biased reports from the region. (CiF Watch)
Hebrew Posts
Ynet puts Gaza under siege
Is it accurate to refer to Gaza as "under siege?" (Presspectiva)
Are these celebrities really boycotting Israel?
Dustin Hoffman, Meg Ryan and others are listed by Israeli media as celebrities boycotting Israel. However the evidence shows otherwise. (Presspectiva)
The New York Times repeats Palestinian propoganda
Last week we chastised Ha'aretz for repeating without any examination the claim that President Truman intentionally erased the words "The Jewish State" from his recognition of Israel. Now the New York Times does it as well. (Presspectiva)

What is incitment?
An op-ed writer in Ha'aretz displays a fine sense of irony, when accusing others of inciting hatred, but bases her argument on completly false charges. (Presspectiva)
The return of the Palestinian Children in Cages story
Presspectiva continues to correct papers accusing Israel of holding Palestinian children in cages. (Presspectiva)

Wikipedia's "Lion of God" bites Journalists
Did various respectable news organizations (and Al-Jazeera) base their obiturary of Ariel Sharon on Wikipedia?. (Presspectiva)

Posted by RH at 12:01 PM | Comments (0)
February 24, 2014
Christians Murdered in Libya
Seven Christians were murdered in Libya. According to an article published by Reuters the victims were summoned from their apartments by gunmen looking for Christians. Here are the details.
Seven Egyptian Christians were found shot dead on a beach in eastern Libya after they were abducted from their apartments, security officials and local residents said, in the second such execution-style killing this year.

….

"They were killed by headshots in execution style," a police officer said. "We don't know who killed them."

Local residents and an Egyptian worker, who asked not to be identified because of fears for their security, said unknown gunmen had arrived at the Benghazi building where the Egyptians lived and dragged them away after going door to door asking if residents were Christian or Muslim.
Posted by dvz at 03:17 PM | Comments (0)
February 20, 2014
Eager Arab Students Learn From Scientist at Technion
While in the U.S. and Great Britain academic organizations crusade against Israeli universities, promoting boycotts, divestment and sanctions, some eager students in Arab countries apparently have different ideas.
New York Times columnist Thomas Friedman writes about the interest generated among students of surrounding Arab states in an on-line course on nanotechnology by Professor Hossam Haick, an Israeli-Arab scientist at Israel's Technion Institute. According to Friedman
So far, there are about 4,800 registrations for the Arabic version, including students from Egypt, Syria, Saudi Arabia, Jordan, Iraq, Kuwait, Algeria, Morocco, Sudan, Tunisia, Yemen, the United Arab Emirates and the West Bank. Iranians are signing up for the English version.
Interestingly, Friedman establishes that Haick's father was also a graduate of Technion.
Stories like these expose the empty moral posing of the BDSers. Such stories also reveal why the anti-intellectual BDS movement will fail. Talented and intellectually curious young people will push back against the bigots who want to keep them ignorant and deny them access to knowledge.
Posted by SS at 10:49 AM | Comments (1)
February 18, 2014
PBS' Alice Walker Film Includes Unanswered Defamation of Israel
The Public Broadcasting Service Master's Series broadcast "Beauty and Truth" on Feb. 7, is a much publicized paean to Alice Walker. Walker gained renown from her 1982 novel, "The Color Purple," which Steven Spielberg made into a film. Her agitation against Israel has kept her fashionable among segments of the media and academia. A review in the Feminist Wire describes how "In Walker's life ... beauty exists within a mosaic of truths alongside rabid institutional racism, patriarchy, misogyny, colonialism, heterosexism, and so much else." The litany of "evils" listed here locates Walker in the American cultural landscape.

Toward the end of the 83 minute program, Walker discusses her adoption of the Palestinian cause. She planned to participate in the Gaza Flotilla in 2011, a show of support for Hamas-ruled Gaza. Walker compares the plight of the Palestinians to the black civil rights movement in the South, except in her opinion, Israel's treatment of the Palestinians is "worse." While other controversial aspects of Walker's life, like her estrangement from her daughter, are candidly discussed in the PBS film, her denunciation of Israel's "apartheid" wall and claim that the Palestinians are "just daily humiliated... ground in the dirt," are aired without any pushback or scrutiny of the validity of such accusations.
Viewers are not made aware of Walker's history of issuing hateful statements about Israel and Zionism. During the flotilla campaign, she described Israel and the United States as "great terrorist organizations" and used inflammatory (and false) religious imagery to stir up hatred of the Jewish state. She called "Jesus, a Palestinian" and claimed he "is still being crucified."
Speaking before a synagogue known for its leftist activism, she appalled attendees who viewed "the tone of her speech as being hateful and frankly blatantly anti-Semitic."
The American Masters series has substantial support from Jewish donors. One wonders what these donors think about how PBS is using their financial gifts.

Posted by SS at 12:42 PM | Comments (6)
February 14, 2014
Algerian-Born Student Sees Israel as a Beacon of Hope
In Europe and the United States, pampered academics rail against Israel, proclaiming it guilty of exploitation, apartheid, organ stealing and genocide; they demand that the Jewish state be subjected to boycotts, sanctions and isolation.
Meanwhile, among those from the Arab world given the opportunity to study in the West are a few daring enough to repudiate the mindless hatred they were exposed to in their native lands that they now hear repeated by their professors.
Abdel Bioud is an Algerian Muslim student who serves as the Vice President of Communications for McGill University's Students for Israel (in Montreal, Canada). He writes:
All Arab countries are dictatorships. That is, you have ruling gangster families on top, who use their monopoly of violence (via the military) to kill/imprison anyone who questions their business plan. The business plan is the following:

1. Use force to maintain power and keep disarmed humans living in fear.

2. Send kids to government controlled schools so they can get indoctrinated with four things:
The ruling family is great (à la Kim Jung Il).
Their country is the greatest.
The Palestinian cause is something that is part of their identity.
Force feed them Islam so it can be used as a tool to control (I use the term force feed because I was force fed Islam in the Algerian government school since day 1).

3. While people are brainwashed and live in fear, negotiate a percentage on those resource/construction contracts
Bioud then asks,
Now, what about Israel? If you're a citizen there, your basic freedoms are respected. You can live peacefully, raise a family, and send your kids to competitive and globally recognized universities. This simple basic respect for human dignity put them light-years ahead of any Arab state. As a human being who seeks to improve himself, Israel is a logical choice. It is the only place in the Middle East where your potential can be fully expressed.
Bioud sees Israel as a "force for good" in the Middle East region.
Differentiating himself from the Western academics who malign Israel, Bioud adds,
It's coming from someone with a Muslim name and an Arab face... who actually lived and was raised in an Arab country. It's not like I don't know what I'm talking about and I'm just fantasizing from 5,000 miles away, like most people do.
Posted by SS at 10:27 AM | Comments (1)
February 12, 2014
Where's the Coverage? PA to Increase Payouts to Terrorists

The news media has extensively, and appropriately, covered the release of prisoners by the Afghan government. USA Today reported:


The expected release Thursday of 65 Afghan prisoners — many linked to attacks that have killed American troops — has angered U.S. officials who question why President Hamid Karzai's government is turning them loose.

[…]

"These are bad men," said Army Col. Steve Warren, a Pentagon spokesman. "They've got a lot of blood on their hands. A lot of blood."
Putting aside the fact that this same U.S. government has pressured Israel to release Palestinian terrorists with "a lot of blood on their hands," and the fact that the media has not reported on this hypocrisy, at least Americans can take comfort in knowing these released murderers will not be getting large salaries funded in part by the American taxpayer.
The same is not true for Palestinian terrorists released by Israel. In fact, released Palestinian terrorists are getting a raise! Palestinian Media Watch reports:
Last week, the [Palestinian Authority] announced that it will be giving an additional $46 million a year to released prisoners, a category which includes hundreds of murderers of civilians. Since the PA cannot cover its monthly budget payments without Western aid, these additional payments to terrorists will also be facilitated both directly and indirectly by Western donor money to the PA.

The official announcement was made by the PA Minister of Prisoners' Affairs Issa Karake, who said that the PA government has approved a regulation of the Prisoners' Law that "is concerned with improving conditions for released [prisoners]," a regulation whose "budget... has been estimated at 160 million shekels a year."

[…]

Significantly, the PA did not cover its 2013 budget without hundreds of millions of dollars from Western donors, tens of millions of which went directly into the bank accounts of terrorists. Since there have been no reports of massive improvements in the PA economy freeing it of the need to receive Western aid to pay its budget, clearly the PA is counting on Western donor money to facilitate this $46 million to terrorists as well.
In November, Karake appeared on official PA television, defending the practice of using Western aid money to pay terrorists and their families:
The Europeans want their money that comes to us to remain clean — not to go to families of those they claim to be terrorists. [They] need to renounce this occupation mentality. These [prisoners] are heroes, fedayyeen (self-sacrificing fighters), and fighters who fought so that we could live in dignity... These heroes, whom you are applauding, must live in dignity, so that we will continue to hold our heads high. We appreciate the people of the revolution and are proud of them.
American taxpayers provide hundreds of millions of dollars in aid money to the Palestinian Authority every year. And this aid money is being funneled into the pockets of terrorists with innocent blood on their hands. A lot of blood.
Where's the outrage? Where's your money going? And as usual… Where's the coverage?
Watch Karake defend paying terrorists with aid money...
Posted by SC at 07:57 PM | Comments (0)
David Duke Endorses PC(USA) Document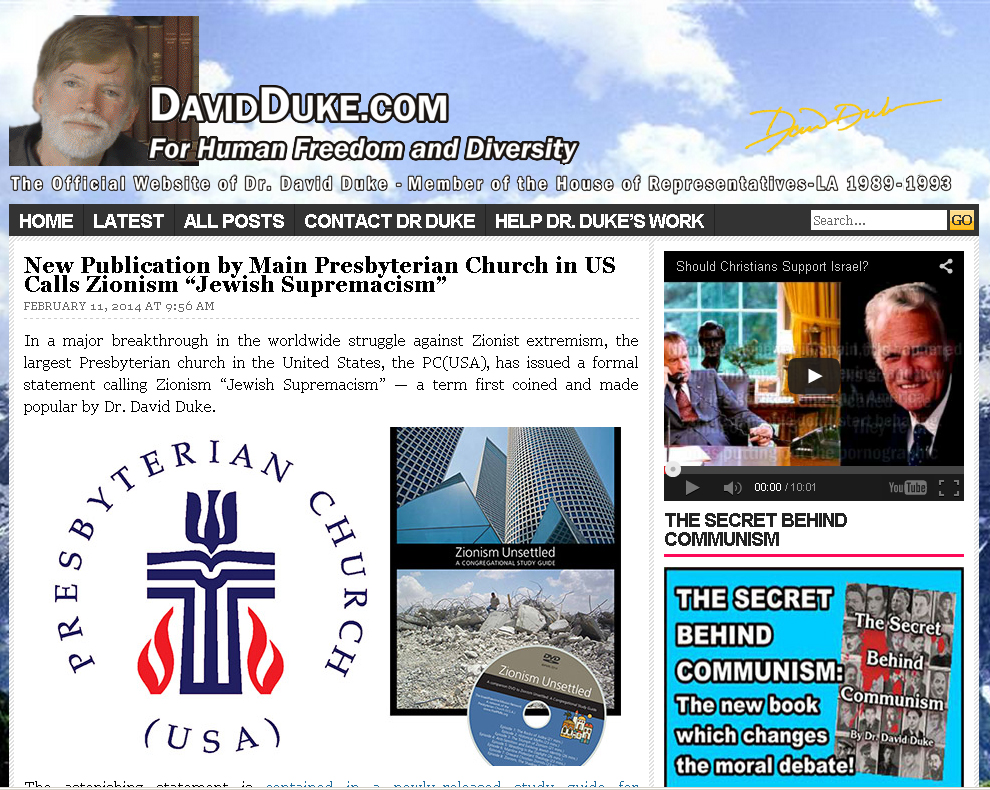 For the past several weeks, the Presbyterian Church (USA) has been selling a 74-page booklet about the Arab-Israeli conflict. It has sold this booklet through its website.
The booklet, titled Zionism Unsettled, was prepared by the Israel Palestine Mission Network of the Presbyterian Church (USA), an organization that was created by a vote at the denomination's 2004 General Assembly.
When it was created, the organization was charged with educating members of the PC(USA) about the Arab-Israeli conflict, but the IPMN has fulfilled this mandate by demonizing Israel and Jews. See this article for background.
Over the years, as the IPMN's hostility toward Israel and Jews has become increasingly manifest, PC(USA) officials have tried to assert that the organization is not really part of the denomination they lead, but it is.
It's part of the denomination's network of missions. At one point, after receiving a complaint from CAMERA about the organization's anti-Semitic messaging, a PC(USA) official in Louisville said the denomination was going to issue a set of rules that the denomination's mission groups would have to follow if they want to stay a part of the PC(USA), but apparently, nothing ever came of these rules.
The report just issued by the PC(USA)'s Israel Palestine Mission Network has been described, accurately, as an assault on Zionism and the Jewish people.
This is contrary to the "official" statements of the PC(USA), but nothing ever happens when the IPMN behaves like this. It behaves like a rogue organization, but with the acquiescence of PC(USA) officials who could rein it in.
Just to be clear. PC(USA) officials who say they don't have control over the IPMN are not telling the truth. The denomination collects funds for the organization here. And if the Israel Palestine Mission Network of the Presbyterian Church (USA) is, despite its name, somehow independent of the denomination, it would have to file reports with the IRS. A search on Guidestar.org's website indicates that no such reports have been filed, indicating that the organization does in fact, operate under the umbrella and authority of the Presbyterian Church (USA).
Why does any of this matter? It matters because Zionism Unsettled, the report sold on the PC(USA)'s website, has gotten two ringing endorsements. The first came yesterday from PressTV, the state television network of Iran.
The second came from David Duke, whom the Anti-Defamation League describes as "perhaps America's most well-known racist and anti-Semite." This doesn't just reflect on the IPMN, but on the denomination as a whole, the leaders in Louisville, especially.
In the article about Zionism Unsettled, Duke's webpage reports the following:
In a major breakthrough in the worldwide struggle against Zionist extremism, the largest Presbyterian church in the United States, the PC(USA), has issued a formal statement calling Zionism "Jewish Supremacism" — a term first coined and made popular by Dr. David Duke.
This is what you could call a "victory lap." Duke's hateful ideas have been mainstreamed by a mainline Protestant church.
Duke's website overstates the case when he says the PC(USA) "has issued a formal statement" but not by much. Zionism Unsettled not a "formal statement," but no matter how hard PC(USA) officials try to deny it, Zionism Unsettled is a PC(USA) document, just as a document issued by any other of the denomination's "World Mission Networks" would be a PC(USA) document.
It's not issued by the folks in Louisville, but again, the IPMN was created by a 2004 vote of the denomination's General Assembly. Ultimately the buck stops with the PC(USA), at least until the General Assembly votes to cut the IPMN lose from the church or until the IPMN decides to leave the denomination on its own. (One would have to ask why it would do such a thing. It's not as if the PC(USA)'s oversight has been all that intrusive.)
Elsewhere in the same article, David Duke falsely portrays Rev. Clifton Kirkpatrick, a former stated clerk of the PC(USA) as one of the authors of the document. Kirkpatrick only endorsed the document. It's not as if Kirkpatrick himself ranted about Jewish supremacism. That was done by David Duke and the PC(USA)'s Israel Palestine Mission Network.
It is time for the people who belong to the Presbyterian Church (USA) to ask themselves what is happening to their church and to act. The folks in Louisville were warned repeatedly about the behavior of the IPMN. Whatever they did, it wasn't enough to rein in the organization.
Posted by dvz at 06:18 PM | Comments (0)
"Four Corners" Fudges Footage
The Australian Broadcasting Corporation's Feb. 10, 2014 "Four Corners" documentary on alleged widespread abuse and even brutal torture of Palestinian children by Israeli authorities has clearly manipulated footage in at least one instance to downplay the involvement of children in violence.
Thus, at around 33 minutes into the "Stone Cold Justice" broadcast, reporter John Lyons describes the case of a boy whom he identifies as Islam Dar Ayyoub, and whom soldiers photographed in the middle of the night and then arrested in a night-time raid three days later and interrogated. (Islam's full name is Islam Dar Ayyoub al-Tamimi.)
After discussing Islam's arrest, Lyons reports:
Later, police come for Islam's nine-year-old brother, Karim.
The clear implication is that young Karim was detained without any provocation or cause.
From our earlier analysis of the January 2011 detainment of Karim al-Tamimi, we know that the beginning of the full footage shows the boy throwing a rock at an Israeli military vehicle. The sound of the rock hitting the vehicle is clearly heard. At that point, the troops stop the van, get out, and chase Karim.
"Four Corners'" decision to cut the footage of 11-year-old Karim throwing a rock is consistent with the broadcast's overall theme: Palestinian children and adults alike are merely non-violent victims, and not particularly responsible for having any role in the conflict. For example, Lyons falsely depicts the weekly violent clashes at Nabi Saleh as "non-violent":
It quickly becomes clear that what the authorities really want is information about the non-violent protest movement in the town [Nabi Saleh], including Bassem Tamimi.
Yet, as the New York Times reported about Islam's interrogation, and the nature of the Nabi Saleh clashes:
The young man, who seemed eager to please his interrogators, described how village youths were organized into nine "brigades," each assigned tasks like throwing stones, blocking roads and hurling unexploded tear-gas canisters back at the soldiers.
Moreover, according to a report in Ynet, Palestinian activists pay youths in Nabi Saleh and nearby villages to throw rocks at soldiers.
Bassem Tamimi's own daughter A'hd, 11, has taken an active role in the violent confrontations, for which she was honored by Palestinian leader Mahmoud Abbas.
And yet, Lyons completely ignores the role of Palestinian adults, including Bassem Tamimi, who have encouraged children to participate in violent confrontations. Bassem once told New York Times Magazine "Our sign is the stone."
Casting Bassem into the role of nonviolent victim, the elder Tamimi says on camera:
We reject all type of terrorists around the world. We are against harming the human being life for any reason, but we are struggling for our right to live in peace and to build a state of peace for everyone and we ask our enemy to remove the occupation.
Posted by TS at 05:44 AM | Comments (1)
February 11, 2014
Blunt Journalism From Down Under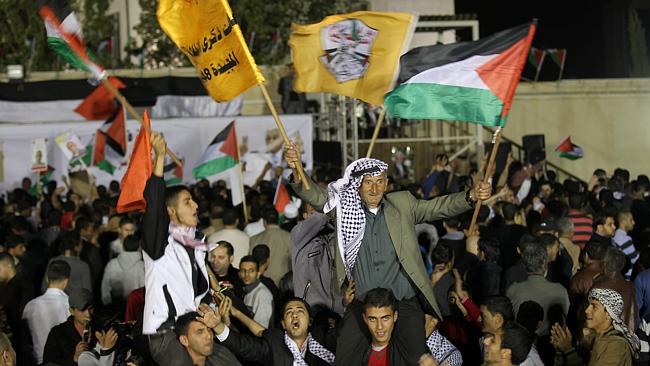 Melbourne Australia's Herald Sun published an article revealing the cruelty that manifests among some Palestinians. In "Israel may pay for tolerance it shows to killers" Alan Howe writes about some of the individuals released by Israel as a gesture for the current round of peace talks:

Take Issa Abd Rabbo. When he was released recently, he was welcomed home personally by the Palestinian president, Mahmoud Abbas, who raised Rabbo's hand in victory and referred to the double killer as a hero.

He calls men like Rabbo "the best of the Palestinian people".

Rabbo killed two university students, Revital Seri, 22, and her friend Ron Levi, 23.

The murderer was interviewed on television the other day. I'll let him describe what happened:

"There was supposed to be a military operation shooting at a bus transporting Israeli soldiers ... I was surprised when on my way to the area, I waited, waited and waited and the bus didn't come.

"I was forced to carry out an operation on my own, an improvisation, I took it upon myself.

"An Israeli car approached, with two in it. I said, here's a chance and I don't want to return empty-handed. They left the car ... and sat down under a pine tree.

"I went down to them. Of course I was masked and was carrying a rifle. He asked me: 'Are you a guard here?' I told him: 'No, I'm in my home.'

"I told him: 'You are not allowed here. This is our land and our country. You stole it and occupied our land and I'm going to act against you.' They were surprised by what I told them. I tied them up, of course, and then sentenced them to death by shooting, in the name of the revolution.

"I shot them, one bullet each, and went [hiding] in the mountains ... I went to my aunt and told her: 'We have avenged Muhammad's blood.'

"I told her: 'Instead of one, we got two!' She cried out in joy."
There is much more in the article. Such journalism is necessary to expose the twisted attitudes that exist toward anti-Israel violence and to raise questions about a lack of compassion and a cavalier attitude about justice among Israel's political elite.
Posted by SS at 10:37 AM | Comments (0)
February 07, 2014
Oxfam on the Israel-Palestinian Conflict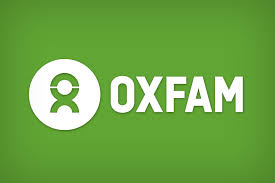 Actress Scarlett Johansson's decision to end her relationship with Oxfam, the British charity, generated a lot of publicity. Most people, however, have little awareness of Oxfam's distorted portrayal of Israel.
Oxfam currently (Feb. 7, 2014) has on its web site a report by the Association of International Development Agencies, Dream On. It opens with the following statement:
Everyone in the world wishes they had done more with their lives over the years, but not everyone has a blockade standing in their way.
It continues:
Gaza's blockade is also about wasted time, loss and longing, and aspirations unfulfilled, which are universal themes that speak to the human emotions in us all. In order for people in Gaza to live with dignity and self sufficiency, the blockade must end.
The four page report recites story after story with the same theme:
All I need is a dignified life for me and my family, but the blockade has destroyed my hope.
Gazans are held blameless for their predicament. Gazans elected a terrorist organization that diverts desperately needed international aid to build mile long tunnels into Israel laden with explosives; that launches thousands of rockets into Israel while ignoring the critical needs of its own population; that alienates its powerful Arab neighbor, Egypt, by supporting terrorism there. None of that matters to the Oxfam moralizers, who can't be bothered to provide a substantive explanation of why the blockade was put into place.
Nor do they mention that the West Bank and Gaza rank above average for all Arab states in the United Nations Human Development Index, higher than neighbor Egypt.
But so what when you can blame Israel's blockade for shortcomings in Gaza's pediatric care. The report quotes a Gazan mother who "has found that the kind of care her daughter needs is just not available in Gaza."
There is no mention of the traffic of thousands of Gazans, including infants, treated in Israeli hospitals for serious conditions, despite the fact that Israel and the Hamas government running Gaza are in a state of war. Even an incident where Wafa al Bis, a Gazan woman treated by Israel for serious burns in a domestic accident, tried to murder her Israeli caregivers with a concealed bomb, did not stop the flow of patients from Gaza.
As far as offering an explanation as to why Israel has imposed the blockade, a footnote at the bottom of page one states, "Citing security concerns, the government of Israel imposed a blockade on Gaza, which officially started on 14 June 2007." That's it. Nothing about suicide bombers, nothing about incessant rockets targeting Jewish communities, nothing about Hamas tunnelers kidnapping an Israeli soldier and killing several others. The key to ending the blockade is for the Hamas government to end its terrorism and threats against Israelis. But Oxfam can't admit that self-evident truth.
While Oxfam moralists wax poetic with moral indignation from their London offices, Israeli doctors and nurses actually provide crucial life-saving services to Gazans.
Here is an another example, an information brochure linked to on the Oxfam site for Gaza. It is completely one-sided.
Posted by SS at 02:04 PM | Comments (2)
February 06, 2014
UN Group Compares ASA Boycott to Nazi Boycott of Jews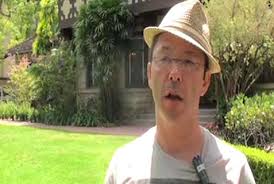 Curtis Marez, spokesman for the ASA boycott
An official body within UNESCO (United Nations Educational, Scientific and Cultural Organization) labeled the recent American Studies Association [ASA] boycott resolution against Israel as comparable to Nazi boycotts against Jewish academics.
According to an article in the Jewish Press
The statement comes from the Board of Trustees of the American Unit of the International Network of the UNESCO Chair in Bioethics, also known as the American Bioethics Culture Institute.
The official statement by the Board of Trustees contains the following:
While ASA may make the misleading claim that its actions are an exercise of academic freedom, in singling out Israeli academics for such a boycott, our Unit's work indicated that this immoral boycott, though not intended, is far more akin to actions of prominent Nazi academics in the early 1930′s, such as those German physicians who took leadership positions in the Nazi party and singled out their Jewish colleagues for boycott and expulsion from academic life and professional societies.
Dr. Omar Sultan Haque, a leading expert on why so many German physicians supported the Nazi boycott against Jews, asserted,
drawing an analogy between American academics and German physicians is not too much of a stretch, as both suggest deep Anti-Semitism.
Posted by SS at 12:37 PM | Comments (0)
February 05, 2014
Where's the Coverage? Muslim Scholar Says Israel Belongs to the Jews

Blogger Elder of Ziyon writes that Arab news outlets have reported on Sheikh Ahmad Adwan. Adwan, who introduces himself as a Muslim scholar who lives in Jordan, posted on his personal Facebook page that the Koran states:
Allah has assigned the Holy Land to the Children of Israel until the Day of Judgment (Koran, Sura 5 – "The Sura of the Table", Verse 21), and "We made the Children of Israel the inheritors (of the land)" (Koran, Sura 26 – "The Sura of the Poets", Verse 59).

"I say to those who distort their Lord's book, the Koran: From where did you bring the name Palestine, you liars, you accursed, when Allah has already named it "The Holy Land" and bequeathed it to the Children of Israel until the Day of Judgment. There is no such thing as 'Palestine' in the Koran. Your demand for the Land of Israel is a falsehood and it constitutes an attack on the Koran, on the Jews and their land. Therefore you won't succeed, and Allah will fail you and humiliate you, because Allah is the one who will protect them (i.e. the Jews)."

The sheikh added: "The Palestinians are the killers of children, the elderly and women. They attack the Jews and then they use those (children, the elderly and women) as human shields and hide behind them, without mercy for their children as if they weren't their own children, in order to tell the public opinion that the Jews intended to kill them. This is exactly what I saw with my own two eyes in the 70's, when they attacked the Jordanian army, which sheltered and protected them. Instead of thanking it (the Jordanian army), they brought their children forward to (face) the Jordanian army, in order to make the world believe that the army kills their children. This is their habit and custom, their viciousness, their having hearts of stones towards their children, and their lying to public opinion, in order to get its support."
In addition to the Arab media, the only reporting on this pro-Israel Muslim scholar has been on blogs. CAMERA could locate no mainstream news coverage whatsoever. While The New York Times opinion pages have had plenty of room for anti-Israel pieces, there has not been a single pro-Israel Op-Ed or column all year. Perhaps The Times would consider a slot for Sheikh Adwan or Rev. Gabriel Naddaf, a Greek Orthodox priest in Nazareth, who has declared:
The State of Israel is our heart. Israel is a holy state, a strong state, and its people, Jews and Christians alike, are united under one covenant.
Pro-Israel Arabs… Where's the coverage?
If you speak Hebrew (though there is also some English), watch a video about Sheikh Adwan's visit to Tzfat from Orot TV:
Posted by SC at 02:18 PM | Comments (3)
February 04, 2014
Divest This' Panic-Driven Response to Omar Barghouti
The excellent Divest This! blog is back in business after an extended hiatus, and it wastes no time in cutting down Omar Barghouti's grandiose visions of BDS success, most recently expressed in The New York Times.
Divest This! observes:
As the leader of a "movement" that has accomplished next to nothing in close to fifteen years, Omar Barghouti seems to have developed special vision powers (perhaps learned while studying at an Israeli school he insists everyone in the world but he should boycott). These powers allow him to see panic-stricken Israeli supporters on all sides that quiver in perpetual fear of BDS's explosive growth that always seems to arrive in the form of a damp squib.

Barghouti's latest New York Times piece (paired with a "rebuttal" by Hirsh Goodman which declares Israel to be guilty, but urges something other than boycotting as a punishment – great diversity of opinion Grey Lady!) demonstrates all the rhetoric ticks that give BDS staying power despite lack of concrete victory (incidental or otherwise).

Thus 16% of the American Studies Association's membership voting for an academic boycott is a "landslide vote" while the stunning backlash against the boycott from across the academy goes unmentioned. Or perhaps that is just part of the panicked response of Israeli supporters? (Keep in mind that in the heads-I-win-tails-you-lose world of BDS, both the BDSers own activity and the overwhelmingly negative response it generates counts as a victories for them.)

Then you've got odd-hand quotes from people like Secretary of State John Kerry treated like official policy, without mentioning actual US policy which has been to reject and condemn boycott and divestment (as well as enforce anti-boycott legislation implemented by that Zionist stooge Jimmy Carter in the 1970s).

Mix in two parts Apartheid accusations, a sprinkling of "non-violence" and "we can't be anti-Semitic because we're anti-racists" and voila: the rhetorical magic that seems to have kept Mr. Barghouti on top of a movement willing to fly him around the planet, despite his inability to get anything bigger than a student council to do his bidding (and even then, only barely). . . .

In fact, it has been the failure of BDS to achieve its goals at the level of civil society that has helped de-legitimize the entire de-legitimization movement, which is why the boycotters have to resort to badgering a film star about which soft drink she endorses in order to get anyone's attention (ignoring the fact that the planet has already decided to flip them the bird by stocking up on Zionist bubbles and flavor).
Posted by TS at 08:03 AM | Comments (5)
Tantura, a Fictional Play and a Real News Report
When fictional massacres take place in fictionalized films or theater productions about real life conflicts, news reporters have an obligation to make clear that the said "massacre" wasn't real.
The Los Angeles Times ran into trouble here last year when a movie review of the fictional film "The Attack" referred to "Jenin in the West Bank (a site where Palestinians say the Israeli Defense Forces massacred hundreds of civilians)."
As we earlier noted, Palestinian officials long ago admitted that dozens (among them many fighters) -- not hundreds -- were killed in Jenin, bringing their figures into line with those of the United Nations and human rights groups.
Perhaps fictional Palestinians in the fictional film "The Attack" say that the Israeli army massacred hundreds, but The Times made no attempt to distinguish fiction from fact.
Ha'aretz reporter Tamar Rotem similarly trips up in failing to separate fact from fiction, in her article today about objections to the upcoming Washington DC Theater J production of Motti Lerner's controversial "The Admission," a fictionalized account of Palestinian casualties in 1948.
She writes:
Lerner says "The Admission," written in 2005, deals mainly with the discrepancy in the reports of how many people were killed in an army operation in 1948 in the village of Tantura: The Israel Defense Forces puts that number at 70, while historians Ilan Pappe and Teddy Katz of the University of Haifa insist that a massacre took place there in which more than 200 were killed.
Contrary to Rotem's suggestion, the Tantura story is not an unresolvable "he said/she said" argument between two equally credible sides. Rotem fails to inform readers that Teddy Katz, a then PhD candidate at the University of Haifa, lost a libel suit against the brigade that he had accused of the 1948 Tantura massacre, and was forced to apologize.
The apology had stated:
After checking and re-checking the evidence, I am now certain beyond any doubt that there is no basis at all for the allegation that after Tantura surrendered, there was any killing of residents by the Alexandroni Brigade, or any other fighting unit of the IDF. I would like to clarify that what I wrote was misunderstood, and that I did not mean to suggest that there had been a massacre in Tantura, nor do I believe that there ever was a massacre at Tantura.
He recanted a day later, but the judge rejected his retraction, and a higher court rejected his appeal. And, as CAMERA reported:
Meanwhile, University of Haifa appointed a committee to re-examine Katz's thesis. The committee discovered fabrications and distortions of quotes in Katz's work and disqualified the thesis, removing it from the university's bookshelves. Katz accepted the offer to revise his thesis, and resubmitted it in 2002 to five new university-appointed examiners, but the new, lengthier thesis did not receive passing grades; Katz was awarded a "non-research" degree.
As for "historian" Ilan Pappe, Katz's mentor, he has eschewed the basics of historical research, boasting that "the struggle is about ideology, not about facts."
Regarding the Tantura "massacre," which he has adamantly promoted even after it was debunked in court, he admitted that Katz was "well aware of the 'murkiness' of the picture derived from the memories of participants and survivors so long after traumatic events," that the student "was not interested in fine details," or "certainties about exact chronology and names and precise numbers."
While artists have the leeway to fictionalize real-life events for either artistic or propagandistic purposes, journalists (not to mention historians) are supposed to stick to the facts. Even if the facts contradict claims of Israeli massacres.
Posted by TS at 04:50 AM | Comments (1)
Clarifications on Ha'aretz's Johansson Tweet
Ha'aretz has clarified that a recent tweet featuring a photoshopped image of the glamorous, evening-gown clad Scarlet Johansson standing in front of Palestinians crowded into a fenced passage-way was not an endorsement.
Ha'aretz tweeted on Feb. 2:
Yesterday, Ha'aretz tweeted this clarification:
A couple of readers, including "Judge Dan," clarified in turn that Ha'aretz's tweet was an attack on Israel, not on Johansson's ad.
Posted by TS at 03:02 AM | Comments (0)