« Does New York Times Only Correct Errors to Make Rouhani Look Nicer? | Main | Ha'aretz Headline Fail »
December 16, 2013
NYT Says Israel Lied About Iran Sanctions, But Experts and Insiders Support Claim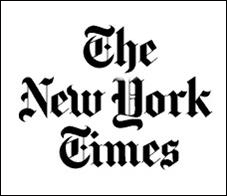 Yuval Steinitz's assessment of the financial benefits coming to Iran under the terms of a recent nuclear deal was attacked by The New York Times, but it is starting to look like one of the lower estimates around.
Several days before the deal was finalized, Steinitz, Israel's Minister of Strategic Affairs, stated that sanctions had cost Iran roughly 100 billion per year, and that the anticipated deal would "directly reduce between 15 to 20 billion dollars out of this amount." Indirect benefits as a result of new difficulties in enforcing sanctions could be even higher, he argued.
The New York Times, though, was unwilling to accept that Steinitz's estimate seemed to differ from the U.S. government line, which had put sanctions relief at about $10 billion over six months. A Times news story attacked Steinitz as having seemingly "distorted" the terms of the deal. (In fact, Steinitz's assessment was largely in line with the American assessment. He predicted up to $20 billion in sanctions relief over one year while the Americans referred to half that much over half the period of time.)
The newspaper has stood by its attack on Steinitz. Meanwhile, though, a diverse array of sources have been giving estimates that are even higher than those provided by the Israeli minister. The Foundation for Defense of Democracy's Mark Dubowitz argued that "the proposed sanctions relief could yield Iran $20 billion or more through the repatriation of frozen Iranian assets, gold transfers to Iran in exchange for its oil and natural gas sales, petrochemicals exports, and the lifting of sanctions on the Iranian auto sector." Nader Habibi, a professor of Middle East economics at Brandeis University, calculated $24.5 billion in sanctions relief. And the Israeli daily Ha'aretz, citing Israeli security sources, reported that "senior officials in the administration of President Barak Obama have conceded over the past few days in conversations with colleagues in Israel that the value of the economic sanctions relief to Iran could be much higher than originally thought in Washington." According to the report, the Americans acknowledge that sanctions relief would amount to "about 20 or 25 billion dollars."
Each of these estimates are higher than Steinitz's assessment — much higher if they refer to the impact over six months.
It was clear from the start that a purportedly objective New York Times news story should not have labelled Steinitz as a distorter because he didn't fall perfectly in line with American talking points on the deal. Now it is even harder to fathom how the newspaper can justify leaving the slur uncorrected.
For a video showing other examples of New York Times editorializing, see here.
Posted by GI at December 16, 2013 08:58 PM
Comments
The New York Times has been publishing Anti-Israel propaganda and stories that show Israel in a bad light for many decades, so whatdo you expect now. I wouldn't be surprised if the NYT has an Anti-Israel rewrite department.
Posted by: Russell Gaddin at December 19, 2013 12:39 PM
Let's see: According to the NY Times, $10B over 6 months does not equal $20B over 1 year. Sounds like the NY Times flunked 4th-grade math.

Posted by: David Spangler at December 19, 2013 06:39 PM
Guidelines for posting
This is a moderated blog. We will not post comments that include racism, bigotry, threats, or factually inaccurate material.
Post a comment