« November 2013 | Main | January 2014 »
December 30, 2013
Pilgrim Press Invites CAMERA to Create Insert to Accompany Error-Laden Text
Gary Burge is a regular guest teacher at Willow Creek Church in Illinois. (Screenshot from the church's website.)
Pilgrim Press, the publishing house of the United Church of Christ headquartered in Cleveland, Ohio, has offered to include a 6 x 9 inch insert (produced by CAMERA) detailing factual errors that appear in the second edition of Whose Land? Whose Promise? What Christians are Not Being Told about Israel and the Palestinians by Rev. Dr. Gary Burge, a professor of the New Testament at Wheaton College in Illinois. The insert, which CAMERA is currently producing, will be included in future purchases of the book.
Pilgrim Press made the offer to CAMERA after the organization alerted the publishing house about some of the errors that appeared in the new and revised version of the text which was published in November, 2013. The first edition of the text, which was marred with factual errors, was published in 2003. While the author made some corrections in the second edition, some errors from the first edition remain. There are some new errors and omissions that have been introduced into the second edition. CAMERA will detail some of these errors on its website in the days ahead.
Burge's book about the conflict was first published by Zondervan in 1993 under the title Who Are God's People in the Middle East? What Christians Are Not Being Told about Israel and the Palestinians.
In addition to appearing at the Christ at the Checkpoint conferences in 2010 and 2012, Burge, an ordained minister in the Presbyterian Church (USA), is a regular speaker at Willow Creek Community Church in Chicago.

Posted by dvz at 12:15 PM | Comments (1)
There's the Coverage! WSJ Reports on Christians in Israel
On October 9, CAMERA asked, "Where's the Coverage? Israeli Christians Declare 'the State of Israel is Our Heart.'" Over the weekend, we got an answer. The Wall Street Journal reported on "Israel's Christian Awakening":
Now, an informal grass-roots movement, prompted in part by the persecution of Christians elsewhere in the region since the Arab Spring, wants to cooperate more closely with Israeli Jewish society—which could mean a historic change in attitude toward the Jewish state. "Israel is my country, and I want to defend it," says Henry Zaher, an 18-year-old Christian from the village of Reineh who was visiting Nazareth. "The Jewish state is good for us."
The Journal quotes Shadi Khaloul, an Israeli Christian who served as a paratrooper in the IDF, and Rev. Gabriel Naddaf, a Greek Orthodox priest, both quoted in the CAMERA blog post. Rev. Naddaf tells The Journal:
Israel is my country… We enjoy the Israeli democracy and have to respect it and fight for it.

[…]

Israel takes care of us, and if not Israel, who will defend us? We love this country…
CAMERA commends The Wall Street Journal for being the first among prominent news media outlets to report on this important development.
Christmas in Nazareth, Israel, 2013
Posted by SC at 09:06 AM | Comments (1)
LA Times' Temple Mount Provocation, II
For the second time in just over a year, a Los Angeles Times headline about increasing Jewish visits and attempts to circumvent the ban on Jewish prayer at the Temple Mount misleads and inflames.
In October 2012, we flagged this front-page headline on the LA Times site:
At the time, we noted:
The headline is provocative and misleading given that the site in question, the Temple Mount, is not simply a "site sacred to Muslims," but is also Judaism's holiest site, as the article itself makes clear.

Furthermore, the front-page blurb does nothing to clarify the fact that the site where Jews are seeking to pray is Judaism's holiest site. It says: "Israeli police and Muslim officials say prayers at the Temple Mount-Al Aqsa mosque site are a provocation. One rabbi responds: 'What is provocative about a person wanting to pray?'"

Those readers who bother to click on the headline in order to read the story will come to a page with a more balanced headline. It states "More Jews praying on site also sacred to Muslims" (emphasis added). The "also" makes clear that the site is holy to Jews, an essential point that the majority of Los Angeles Times Web visitors would miss.
The Times does it again, with a page 3 headline yesterday (only in print) stating:
Israeli Jews defy ban on prayer

Increasing visits to a Muslim holy site could lead to violence, some warn
The accompanying article is by AP's Daniel Estrin, and the original AP headline was accurate and not misleading:

While Estrin does not spell out that the Temple Mount is Judaism's holiest site, he reports:
Jews believe the rock may be where the holiest part of the two ancient temples stood about 2,000 years ago -- and where religious Jews pray a third temple will one day be built.

The site is so holy that Jews have traditionally refrained from praying on the hilltop, congregating instead at the adjacent Western Wall.
Posted by TS at 06:50 AM | Comments (1)
December 19, 2013
The Tripod: CAMERA Links in 3 Languages Dec.9--19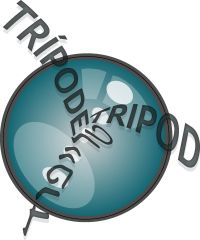 Ha'aretz and the Conception of the Jewish State
What is a Jewish State, as seen through three generations of Ha'aretz op-eds. (Presspectiva)
Diskin, Netanyahu and the Media
Who was responding to whom? (Presspectiva)
BBC explains why it did not report on toddler injured by stone-throwers
The BBC reassures a complainant that it views an incident it failed to report as 'serious' and 'important'. (BBC Watch)
BBC claims Ben Gurion "opposed" the Partition Plan
The historical inaccuracies continue in BBC News website backgrounders. (BBC Watch)
Mandela and Israel
Correcting some misconceptions about Mandela's attitude to Zionism and Israel. (Presspectiva)
Gaza Rocket Attacks No Laughing Matter
Students protested a Noam Bedein event by handing out a flier which compared rockets to harmless yelling from "an emotionally disturbed person banging on the door screaming." This great piece, published in the campus paper, explains the situation. (in Focus)
President of Campus Palestinian Group Wants to Stab Israeli Soldiers
San Francisco State University has suffered from a rash of anti-Israel extremism, including the glorification of the murder of Israelis. (in Focus)
Israel's Minister of Intelligence Speaks at Boston University
Mr. Steinitz spoke about the Israeli perspective on the interim deal that has just been struck with Iran.. (in Focus)
Abbas: Abu Jihad was a "model of a true fighter"
While the president of the Palestinian Authority condecorated Abu Jihad, responsible for the deaths of, at least, 125 israelies, including women and children, the Spanish speaking media remained silent. (ReVista de Medio Oriente)
Shalom Aper Event at UCLA Celebrates Israeli and Armenian Cultures
Bruins for Israel of UCLA teamed up with the Armenia Student Association to organize a successful event that celebrated Armenian and Israeli cultures as well as their unique intersection. Natalie Bakhshi reports back to CAMERA with the details. (in Focus)
7 Steps Away From "Freedom and Equality"
Students at the University of Michigan from various dorms across campus woke up to a mock eviction notice from the University of Michigan Housing Department. CAMERA Israel trip participant Molly Rosen responds. (in Focus)
Michael Leitner Presents: "Playing for Peace" at Concordia University
Concordia students learn about the innovative program that brings Jewish and Arab youth together to play soccer." (in Focus)
The Fake Mandella Letter That Celebrated a Bar Mitzvah
An op-ed by the head of Amnesty International Israel quotes a fake Nelson Mandela Letter (Presspectiva)
Another Boycott That Never Happened
Did Veolia really cancel a bus line on Route 443? (Presspectiva)
Less Hamas More Hummus Event at Arizona State University: Dr. Jonathan Schanzer and Screening of the Arab World in Its own Words
Where did Hamas get its power? A Less Hamas More Hummus Event at Arizona State.(in Focus)
One day in the life of former Palestinian prisioner Muhamad Hilal
Testimonies from former Palestinian prisioners jailed in Israel describe much better living conditions than those described by the Spanish speaking media.(ReVista de Medio Oriente)
One day in the life of former Palestinian prisioner Muhamad Hilal
Testimonies from former Palestinian prisioners jailed in Israel describe much better living conditions than those described by the Spanish speaking media.(ReVista de Medio Oriente)

Noam Bedein at UC Berkley and UC Irvine.
With the help of CAMERA and our great students on the ground, students at UC Berkley and at UC Irvine learn about the rocket attacks against Israel. (in Focus)
Posted by RH at 05:28 PM | Comments (0)
December 18, 2013
Where's the Coverage? Ayatollah Khamenei Tweets "Zionists are Just Like Nazis"

Iran's Supreme Leader, Ayatollah Seyed Ali Khamenei, on Monday tweeted his support for French Holocaust denier and anti-Semite Roger Garaudy, who was convicted in France of hate speech and whose books have been banned there. Garaudy died in 2012 but, as the Ayatollah noted in his tweet, December 16 was the anniversary of his trial. Khamenei accompanied the message with a picture that included a quote from one of the Ayatollah's own speeches, "The Zionists are just like the Nazis":
Put aside for a moment the cognitive dissonance it requires to deny the Holocaust and then compare its victims to Nazis, and the obscenity of such claims, and consider only if this is newsworthy.
Khamenei leads the Islamic Republic of Iran, a country on the threshold of nuclear weapons capability, with which the United States and all major world powers are in negotiations. This matter is the subject of active debate in Congress and the media. But, the press decided not to report Khamenei's tweet. Only the Israeli media, Jewish press, and blogs found this worthy of coverage. Major news outlets were silent.
In case you're thinking editors and producers don't believe tweets from Iranian leaders are news, think again. In September, the media were atwitter, if you will, about a tweet from Iranian President Hassan Rouhani wishing Jews a "blessed Rosh Hashanah":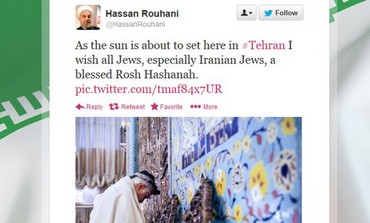 The New York Times, Washington Post, Los Angeles Times, Guardian, ABC, NBC, CBS, BBC, CNN, NPR, Huffington Post, and others covered the tweet, even though Rouhani advisor Mohammad Reza Sadeq told Iran's FARS news agency, "Mr. Rouhani does not have a twitter account." FARS reported:
He reiterated that since Rouhani won the presidential election in Iran in June, all reliable news and information pertaining to the president have been only released by his office, "and only the news released through this conduit is official".
Despite Iran's official denial of the legitimacy of the message, TIME Magazine mentioned the alleged Rosh Hashanah tweet when it recently named "Iran's New Chapter" as its #2 International News Story of 2013:
It was clear the new Iranian President Hassan Rouhani, elected in June, was trying a new strategy when he wished Jews, in a tweet, a "blessed Rosh Hashanah" on the Jewish new year.

In the space of a few months, Rouhani and his new cabinet transformed the atmosphere surrounding Iran, a nation made into something of a pariah by the bellicose rhetoric of previous President Mahmoud Ahmadinejad.
If it supports the narrative of a "new," "moderate," "transformed" Iran, a tweet – even one denied by the Iranian government – warrants reporting. But, when a tweet reveals the true, hateful, face of the racist, Holocaust-denying Iranian regime… Where's the coverage?

Posted by SC at 06:09 PM | Comments (0)
CNN's Amanpour Smears Israel at Mandela Memorial Service

During coverage of the December 10 memorial service for the former South African president, Nelson Mandela, held in Johannesburg, frequent Israel basher and CNN (Cable News Network) personality, Christiane Amanpour reminiscing about Mandela, drew what she thought was a key lesson from Mandela's leadership applicable to an intractable conflict of today. Not Syria's civil war, not Iraq's civil war nor any number of other bloody internecine conflicts, but to the Palestinian Arab conflict with Israel,

… as one who's covered so much conflict around the world, you can't help but really, really internalize this notion that without the kind of forgiveness that Mandela was able to exhibit, that's not just something nice. It's not just something between, you know, classroom bullies. It is the quintessential element of conflict resolution. It is a political tool. Forgiveness is a political tool to get over what seems to be intractable conflict. I honestly can't help but think right now about Israel and the Palestinians and any number …

At this point, CNN anchor Chris Cuomo interrupted, interjecting what he thought was an important point, "Israel who doesn't have leadership here today." Amanpour attempting to correct Cuomo, claimed that Israel's president (Shimon Peres) was present but not Prime Minister Netanyahu (but Amanpour erred about Peres since Israel was represented by the speaker of the Knesset [parliament] Yuli Edelstein leading a delegation of five ministers. According to the Jerusalem Post, Netanyahu cited the high security cost of the journey and Peres was sick). "And what does that mean, by the way?," asked Cuomo. Amanpour didn't pass up an opportunity to pontificate, falsely likening Israel to apartheid South Africa:
Well, the president is the head of state, and he's come. But nonetheless, Prime Minister Benjamin Netanyahu is under so much, you know, pressure these days and probably feels to a great extent that his country is isolated in the same way that apartheid South Africa was isolated.

But this is how you get over those intractable conflicts, by understanding the story of the other, by having a political process of resolution that is not just about domination or zero-sum game. Mandela knew there was no Africa for the blacks if it meant Africa without the whites. It was not possible.

It is hard to be more superficial. If the Arabs in general and Palestinian Arabs in particular had been interested in "getting over this intractable conflict" with Israel, the Israel-Egyptian and Israeli-Jordanian peace treaties would have grown from just semi-secret military-to-military cooperation to the anticipated economic, cultural and social exchanges. But these the Egyptian and Jordanian public largely rejected. As for Palestinian leadership, it violated most provisions of the Oslo accords, including the anti-incitement and anti-terrorism clauses, from the beginning. Israeli Prime Minister Benjamin Netanyahu's calls for a negotiated two-state solution have been met by a Palestinian Authority leadership that rejects Amanpour's "Mandelaism" about "understanding the story of the other;" it adamantly refuses to recognize Israel as the Jewish state. Her unfounded and tendentious speculation that Netanyahu "probably feels his country is isolated the same way apartheid South Africa was isolated" pushes the "apartheid Israel" canard while ignoring that it has been Palestinian leaders who've insisted on "not a single Jew" in any new "Palestine."
So, Amanpour is up to her old and obvious tricks smearing Israel and Jews just as she infamously did in a 2009 CNN special, "Generation Islam." CAMERA showed that report as manipulative, falsely implying that the villains were not the Islamists who rule Gaza, teaching hatred of Christians and Jews, and attacking Israeli civilians with suicide bombers and thousands of rockets. Instead, for Amanpour, the aggressors were the Jews of Israel, for supposedly oppressing the Palestinian Arabs. Meanwhile she did not mention the hate indoctrination Hamas specializes in.
So, Amanpour remains Amanpour, a real-life cable television version of the film farce "Anchorman 2's" Ron Burgundy character. However, she continues ponderous and misleading rather than the fictional Burgundy's fluff and slapstick. Perhaps Amanpour is destined never to understand the news about Israel and Jews she claims to report.
Posted by MK at 04:58 PM | Comments (7)
Ha'aretz Headline Fail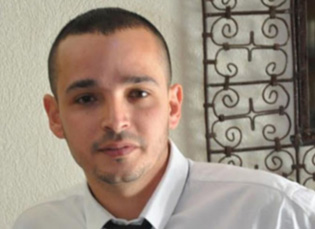 Master Sgt. Shlomi Cohen, killed Sunday
In a prominent page 2 headline in Ha'aretz's English print edition today, the claim of a Lebanese soldier who killed IDF soldier Shlomi Cohen Sunday is upgraded to fact. During his interrogation with the Lebanese military, the Lebanese soldier claimed that he shot a suspicious figure near the border fence. As the accompanying article, by Jack Khoury, reported:
The soldier said he opened fire after he identified a suspicious figure only a few meters from the border fence, according to Lebanese security sources. He said the person was making suspicions movements and, being far away from his commanders, he decided on his own volition to open fire at Cohen.

The Lebanese soldier's version of the events was made available to Israel by UNIFIL, during a meeting between the two sides at the UN organization's headquarters in Ras Nakura, southern Lebanon, on Tuesday, Lebanese newspaper Al Nahar reported.
And yet, the soldier's claim is misrepresented as fact in the print headline:
In contrast, the online editions, both English and Hebrew, got it right, identifying the Lebanese soldier's claim as just that:


Which means (CAMERA's translation):
Lebanese soldier who killed the IDF soldier: I fired because he approached the border

Sources in Lebanon reported that the shooter said he was far from his commanders and therefore decided on his own to shoot. It is still not clear if steps will be taken against him
Posted by TS at 03:45 AM | Comments (0)
December 16, 2013
NYT Says Israel Lied About Iran Sanctions, But Experts and Insiders Support Claim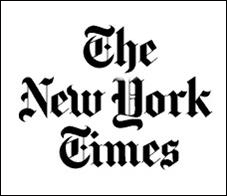 Yuval Steinitz's assessment of the financial benefits coming to Iran under the terms of a recent nuclear deal was attacked by The New York Times, but it is starting to look like one of the lower estimates around.
Several days before the deal was finalized, Steinitz, Israel's Minister of Strategic Affairs, stated that sanctions had cost Iran roughly 100 billion per year, and that the anticipated deal would "directly reduce between 15 to 20 billion dollars out of this amount." Indirect benefits as a result of new difficulties in enforcing sanctions could be even higher, he argued.
The New York Times, though, was unwilling to accept that Steinitz's estimate seemed to differ from the U.S. government line, which had put sanctions relief at about $10 billion over six months. A Times news story attacked Steinitz as having seemingly "distorted" the terms of the deal. (In fact, Steinitz's assessment was largely in line with the American assessment. He predicted up to $20 billion in sanctions relief over one year while the Americans referred to half that much over half the period of time.)
The newspaper has stood by its attack on Steinitz. Meanwhile, though, a diverse array of sources have been giving estimates that are even higher than those provided by the Israeli minister. The Foundation for Defense of Democracy's Mark Dubowitz argued that "the proposed sanctions relief could yield Iran $20 billion or more through the repatriation of frozen Iranian assets, gold transfers to Iran in exchange for its oil and natural gas sales, petrochemicals exports, and the lifting of sanctions on the Iranian auto sector." Nader Habibi, a professor of Middle East economics at Brandeis University, calculated $24.5 billion in sanctions relief. And the Israeli daily Ha'aretz, citing Israeli security sources, reported that "senior officials in the administration of President Barak Obama have conceded over the past few days in conversations with colleagues in Israel that the value of the economic sanctions relief to Iran could be much higher than originally thought in Washington." According to the report, the Americans acknowledge that sanctions relief would amount to "about 20 or 25 billion dollars."
Each of these estimates are higher than Steinitz's assessment — much higher if they refer to the impact over six months.
It was clear from the start that a purportedly objective New York Times news story should not have labelled Steinitz as a distorter because he didn't fall perfectly in line with American talking points on the deal. Now it is even harder to fathom how the newspaper can justify leaving the slur uncorrected.
For a video showing other examples of New York Times editorializing, see here.
Posted by GI at 08:58 PM | Comments (2)
December 12, 2013
Does New York Times Only Correct Errors to Make Rouhani Look Nicer?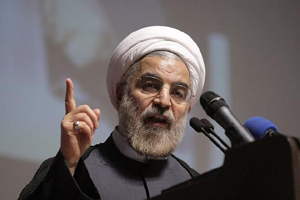 Iran's President Hassan Rouhani
The New York Times yesterday published a correction about Iranian president Hassan Rouhani:
Because of an editing error, an article on Thursday about Iran's efforts to mend ties with Arab neighbors referred incorrectly to Jewish New Year's wishes sent by the Iranian president, Hassan Rouhani, and foreign minister, Mohammad Javad Zarif, that were widely interpreted as another sign of moderation in Tehran. They were sent to Jews worldwide, not to Israelis.
But they have still not corrected their claim that Rouhani, in an interview with Christiane Amanpour, offered "acknowledgment and condemnation of the Holocaust."
Rouhani did not say the word "Holocaust" in that interview, nor did he acknowledge the Holocaust — the Nazi genocide of millions of Jews.
Posted by GI at 02:12 PM | Comments (0)
December 11, 2013
Where's the Coverage? Netanyahu Not the Only Leader Absent from Mandela Memorial

The passing of Nelson Mandela has rightly been a big news story. The memorial service, attended by many dignitaries, has also, appropriately, received broad coverage. But one element of this story has been grossly over-played by the press and that is the fact that Israeli Prime Minister Benjamin Netanyahu did not attend the memorial. The New York Times, Christian Science Monitor, NBC, CNN, Huffington Post and others all lamented Netanyahu's absence. The Washington Post ran an Associated Press story:
Fresh off a series of scandals over his high-flying lifestyle and expensive habits, Israel's prime minister says he will skip Nelson Mandela's funeral on Tuesday due to the high cost of the trip.

Benjamin Netanyahu's decision stood in contrast to the mad rush by world leaders to attend the event, and seemed to underscore the embattled Israeli leader's isolation on the world stage. Nearly 100 heads of state, along with tens of thousands of mourners, are expected at the memorial in a Soweto soccer stadium.
Buddhist spiritual leader, the Dalai Lama also did not attend the Mandela memorial. And how did The Post and AP cover that? Did he "skip Nelson Mandela's funeral"? Uh, no:
The Dalai Lama will not attend memorial services for fellow Nobel Peace Prize laureate Nelson Mandela in South Africa, where the Buddhist spiritual leader has twice been unable to obtain a visa, a spokesman said Monday.

Tenzin Takhla gave no specific reason for the Dalai Lama missing the memorial service in Johannesburg and funeral in Mandela's hometown, saying only that "logistically it's impossible at this time."
Note the contrast with the description of Netanyahu's absence. It's pretty stark.
Because they were so busy haranguing Netanyahu, the popular press was unable to cover the fact that Turkish Prime Minister Recep Tayyip Erdoğan also did not attend the Mandela memorial. CAMERA could find no mention of his absence in any of the mainstream media. Only the Turkish media outlet Hurriyet Daily News felt it was newsworthy.
This double standard between the over-coverage of Netanyahu and the media silence on Erdoğan is so pronounced that it inspired a hilarious satire in the Tablet online magazine, "Entire World Sneers at Turkish Prime Minister's Absence at Mandela Memorial":
When time came for the Turkish leader to pack his bags for Soweto, Erdoğan decided not to go. Despite the attendance of over 90 heads of state and tens of thousands of selfie-taking world leaders and mourners, Erdoğan sent Deputy Prime Minister Beşir Atalay in his stead. And that is when the world erupted!

Erdoğan "is determined not to be a part" of the world one liberal Turkish columnist scribbled angrily. The columnist added that Erdoğan, the premier of a G20 nation, "is not the smug, petty, vindictive, waffling, in-your-face insulting man he seems. He's something worse." Turkish authorities, careful to safeguard their rank of #138 in the Press Freedom Index, quietly carted the journalist off to jail for 25 years.
How did The Washington Post and Associated Press cover Erdoğan's absence? They didn't. The leader of a G20 nation and NATO member state decided to "skip Nelson Mandela's funeral." Where's the coverage?
Turkish Prime Minister Recep Tayyip Erdoğan did not attend Nelson Mandela's funeral.Did you hear about that?
Posted by SC at 09:50 PM | Comments (6)
Inaugurations That Weren't
Dec. 17 Update: NY Times Corrects: Israel Didn't Block Installation of Scanner
The New York Times incorrectly reported that Israel blocked the installation of a scanner donated by the Netherlands
In The New York Times yesterday, Jodi Rudoren reports:
. . . Israel on Sunday blocked the installation of a high-tech cargo scanner donated by the Netherlands at the commercial crossing from Gaza into Israel, citing security concerns. The scanner was intended to increase Gaza exports to the West Bank.
According to Ha'aretz coverage on this issue, Israel did not block the installation of the scanner. Rather Israel refused to let the machine be used to scan Gaza exports to the West Bank, and the Dutch had hoped it would be used for this purpose. As a result, the Dutch were angry and cancelled the inaugural gala for the scanner.
Moreover, in a conversation with CAMERA, Guy Inbar, the spokesman of COGAT (Israel's Coordination of Government Activities in the Territories) reported that the scanner has been installed for the last three weeks and that for the last week or two it has been used for strawberries and flowers exports to Europe.
CAMERA has contacted The New York Times to request a correction.
Separately, Ha'aretz's English edition runs a page-one article on an inauguration that did not actually happen.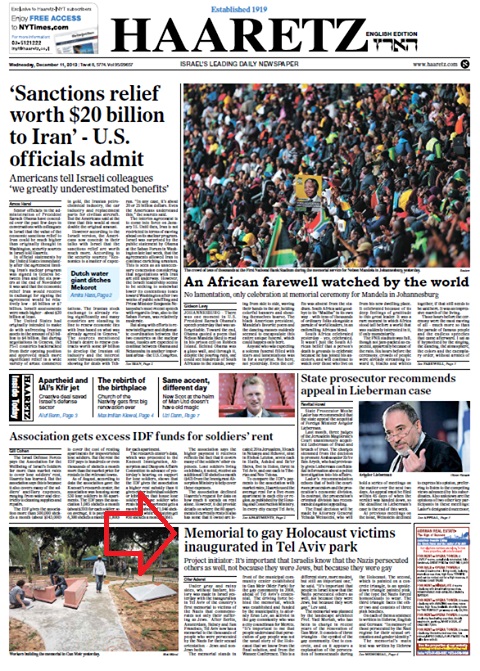 The article begins:
Under gray and rainy skies, without fanfare, history was made in Israel on Tuesday with the inauguration in Tel Aviv of the country's first memorial to victims of the Nazis that commemorates not only their suffering as Jews.
According to a press release distributed by the Government Press Office yesterday:
Due to weather conditions, the inauguration of the new commemorative monument for LGBT victims of the Nazi Regime (planned for this upcoming Friday) will be postponed.

The new date for the ceremony is Friday, January 3rd 2014 at 12:00 noon.

For more details, please contact Shirly Keret of the Tel Aviv-Yafo Municipality's Spokesperson's Office at 03-5218108.
Keret told CAMERA that while construction of the memorial was completed yesterday, the official inauguration, in which the mayor will be present, will be held Jan. 3.
Posted by TS at 05:41 AM | Comments (0)
December 08, 2013
The Tripod: CAMERA Links in 3 Languages Nov. 27-Dec. 8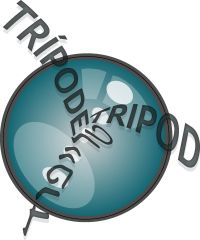 Israel's Security Key to a Stable Middle East
CAMERA Fellow at Drexel publishes a piece about the Palestinian terrorists released by Israel. (in Focus)
Hamas erases Israel from Gaza text books
Hamas has erased the term "Israel" from Gaza's text books in most of the schools of the strip and has substitute it for the words "Zionist entity". (ReVista de Medio Oriente)
Walla and the Strange Case of the "International Media"
Walla reports that a story is being covered by the "International Media." In fact only the Iranian propaganda agency "Press TV" was reporting it. (Presspectiva)
BBC amplification of organised anti-Israel delegitimising campaign
A BBC report on protests against the Prawer Plan conceals – and amplifies - their political agenda. (BBC Watch)
Examining the BBC's track record on Jewish refugees from Arab lands
The subject of Jewish refugees from Arab lands is under-reported by the BBC. (BBC Watch)
Future Leaders of Israel
Students are ready to fight back with a new, innovative advocacy tool, of which CAMERA is a sponsor. Rena Nasar, former president of the CAMERA Campus Activist Group YOFI at Baruch College explains: (in Focus)
Why let the facts ruin a good headline?
Ha'aretz claimed all of the former heads of military intelligence supported the deal with Iran. We checked. They didn't. (Presspectiva)
Harriet Sherwood refers to future Israeli cities in the Negev as "Jewish settlements"
New Israeli cities which are going to be built in the Negev - as part of a broader plan to settle land disputes with Israeli Bedouins - was characterized by the Guardian's Harriet Sherwood as "Jewish settlements", despite the fact that these communities will be within the state's 1949 boundaries and will be open to citizens of all faiths. (CiF Watch)
Wrong and brief
Colombian newspaper El Universal reported about the alleged Palestinians houses demolition in the West Bank by Israel without quoting any Israeli statement on the subject; and stated that the "Bedouin land" in the Negev is "Palestinian land". (ReVista de Medio Oriente)

Posted by RH at 06:51 PM | Comments (0)
NY Times Inflates Number of Bedouins Facing Relocation
Just one week ago, The New York Times correctly reported that, according to human rights groups opposed to the Prawer-Begin plan to regulate settlement in the Negev, 30,000 to 40,000 Bedouins will be relocated as a result of the controversial initiative. This figure is consistent with the number provided by Israel's Ministry of Foreign Affairs, which notes that 30,000 Bedouin living in unrecognized communities will have to move a short distance, while 60,000 more also living in unrecognized locations will be permitted to stay where they are.
Indeed, the Association for Civil Rights in Israel (ACRI), which opposes the plan, reports: "The plan will lead to the uprooting and forcible eviction of dozens of villages and 30-40,000 Bedouin residents." Rabbis for Human Rights, which also opposes the plan, writes that it "could potentially cause the demolition of 34 'unrecognized' Bedouin villages in the Negev and the forced expulsion to urban areas of 40,000 Israeli Bedouin."
According to the Prawer-Begin Plan itself, there are 70,000-90,000 Bedouin who currently live in unrecognized communities, and "the vast majority of residents who reside in locations that today are not regulated will be able to continue to live there in the future within formalized settlements."
So, why then, does a New York Times caption currently featured on the paper's site state the plan will "forcibly relocate about 70,000 residents from 35 unrecognized villages"?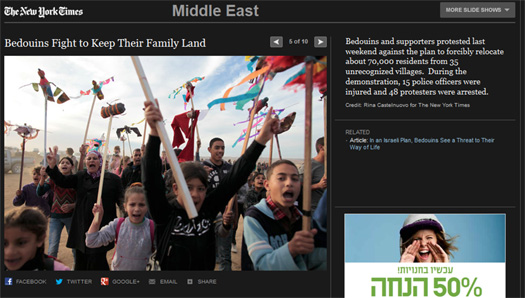 How did the figure of 30,000 to 40,000 jump to 70,000 in the space of one week? What has changed? Has the government introduced a more draconian plan? In fact, nothing has changed.
The photograph accompanies a news article which itself is highly misleading about the number of Bedouin facing displacement ("In an Israeli Plan, Bedouins See a Threat to Their Way of Life"). It reports:
There remain 35 unrecognized villages like Abdeh, with a total of 70,000 residents, who could face forced relocation. . . .

Most would get half or a quarter of the land, plus some cash. The rest of the land would be seized by the state for its own use, or redistributed to Bedouins from far-flung areas . . .
Seven paragraphs later, towards the very end of the article, the article quotes a representative of the government, reporting that Ami Tesler said "he hoped that 80 percent of the Bedouins would remain in place."
Nowhere in today's report does The Times make clear that opponents of the plan and the government, which agree on little else, both acknowledge that relocation would apply to 30,000 to 40,000 Negev Bedouin, and that another 30,000 to 40,000 (depending on which figures you accept) who live in currently unrecognized villages will be permitted to remain in place. (And according to the government, as many as 60,000 out of 90,000 Bedouin living in unrecognized communities -- the vast majority -- will be able to remain where they are.)
A New York Times source has promised CAMERA follow up on the matter.
See CiF Watch's related post.
Posted by TS at 06:49 AM | Comments (0)
December 04, 2013
Where's the Coverage? Rising Number of Terrorist Attacks in Jerusalem Motivated by "Hatred of Jews"

As Secretary of State John Kerry arrives in Israel to heat up negotiations with the Palestinian Arabs, his visit is being heavily covered by the media, understandably. Some reports describe Kerry bringing a proposed plan to address Israel's security concerns. But none in the mainstream press have covered the very real and immediate security concerns of Israelis in Jerusalem today.
The Times of Israel reported:
According to figures released by the Shin Bet, November marked a 65% rise in terrorist attacks in Jerusalem compared to the previous month, Channel 10 reported. The security services documented 32 attacks in October, and 53 in November, of which 47 involved Molotov cocktails.
Even when attacks don't involve explosives, they can cause casualties. Last week, two-year-old Avigail Ben-Tzion suffered a head injury when the car she was riding in was pelted with stones. Her family was returning from a day at the zoo. She has now been released from the hospital. This incident was covered by the Jewish and Israeli press, but the mainstream media have been mum.
Arabs have been attacked also, when they are mistaken for Jews. Ynet News reported a Muslim family was victimized by three Arab youths, as described by the father, Rashuan Salman:
"They tried to pull us out of the car and hit us, it seemed they were intent on lynching us. They tried opening the doors and my wife begged them to leave us alone. She spoke to them in Arabic and only then did they understand that we ourselves are Arabs, and left us alone. I hit the gas and drove away as fast as possible."

According to him, the youth clearly mistook them for Jews: "Me and my wife look Jewish, even the police officer who arrived said 'at first sight I was sure you were Jews.' He told us that these types of things happen all the time."
Jews sympathetic to the Arab cause are not immune from violent attack either. Daniel Seideman, an attorney who founded several pro-Palestinian NGOs was recently victimized. He wrote on his Facebook on Saturday, November 23:
This afternoon, I paid a working visit to a friend in the Palestinian neighborhood of Sur Bahir, barely a kilometer from my home. When we took leave of one another, I headed home in my car. I had the misfortune of ending up in a traffic jam in the center of the village, just as school was getting out. I didn't see it coming, but should have: I was a sitting duck. The rock was probably thrown at point blank range; it smashed the side window with enough force to leave a deep gash in the back of my head. I was fortunate: I did not lose consciousness, nor my sense of orientation. Thankfully, the traffic jam loosened up a bit. Within a minute or so I was out of danger and on my way to get treatment. This ended with a few stitches and no serious damage (confirmed by a CT).
Seideman blames "the occupation" for the violence, writing:
The rock that hit me yesterday was not directed at me, personally. Most likely, it was hurled because I am an Israeli – the occupier. It's also possible that it's because I am a Jew, irrespective of the occupation. We will never know.
Actually, we do know. Police have arrested five teens in the stoning of Avigail Ben-Tzion and according to police:
"We have five suspects in our hands," said Superintendent Yigal Elmaliach, head of investigations in the Special Operations Squad in the Jerusalem District Police's Central Unit. "Four of them were interrogated and admitted to the act and also implicated the others in the event. Some of them are still being questioned. We are talking about a planned attack. They met beforehand and planned to arrive in the evening in order to throw rocks. In the interrogation they said that the reason was hatred of Jews."
CAMERA has long reported on the seriousness of these attacks, another toddler who was seriously injured in the spring, Adele Bitton, and other victims of stoning attacks. But the popular press ignores this issue, or worse. In August, The New York Times ran a front-page, above-the-fold story romanticizing such attacks.
Now these attacks are on the rise and they are demonstrably motivated by ethnic hatred. It's time for the media to open their eyes... Where's the coverage?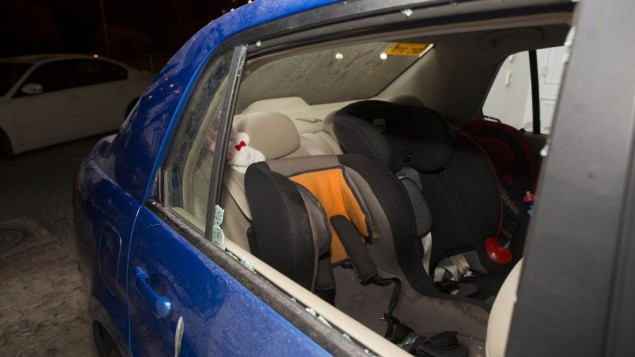 The car in which Avigail Ben-Tzion, 2, was injured by a stone near her home in Jerusalem, November 28, 2013. (Photo credit: Yonatan Sindel/Flash90)
(Related: Believe it or not, Seideman's attack was falsely characterized in the Toronto's The Globe and Mail as perpetrated by "ultra-nationalist members of the settler movement." Read CAMERA's coverage here.)
Posted by SC at 07:00 PM | Comments (2)
December 03, 2013
Toronto Globe and Mail Flouts Its Editorial Code of Conduct

The Globe and Mail introduces its posted editorial code of conduct as follows::
The credibility of the reporting, analysis and opinion in The Globe and Mail rests on solid research, clear, intelligent writing, and maintaining a reputation for honesty, accuracy, objectivity and balance.
Perhaps the newspaper's editors are unaware of their code of conduct, because they certainly made no attempt to fact-check an opinion column condemning Israeli settlers for a crime they did not commit. The Dec. 2nd column, entitled "Israel faces a political conundrum" was premised on the false assumption that Israeli settlers have perpetrated violent crimes against civilians. It was penned by Michael Bell, who served in Canada's Foreign Service as Ambassador to Jordan, Cypress, Egypt and Israel before taking on his present position as Professor of Middle East studies at the University of Windsor. Bell began his article with what he thought was a revealing anecdote:
Two weeks ago, a friend of mine, Danny Seideman, a Jerusalem lawyer who works pro bono on settlement issues respecting Palestinians threatened by displacement, had his car stoned in East Jerusalem. He himself suffered a concussion. No suspects have been identified. Given established patterns, however, the likely perpetrators are ultra-nationalist members of the settler movement, the fulfillment of whose goals would be the displacement of Palestinians and the incorporation of the entire West Bank into a greater Israel.
This anecdote becomes the linchpin of Bell's attack on nationalist Israelis as he discusses what he calls"the problem, illustrated by the 'Seideman incident'."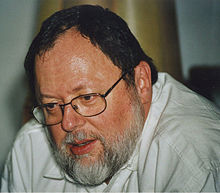 Column author Michael Dougall Bell
The author goes on:
That problem is the willingness of the ultras increasingly to violate Israeli law in pursuit of their vision of a Greater Israel. A kind of theological fervor governs their behavior, albeit a common and pervasive phenomenon elsewhere in the region. For, as they believe, one cannot ignore the will of the Deity?
But, in fact, Seideman was attacked by Palestinian stone throwers, who regularly stone Israelis travelling in eastern Jerusalem. So the professor exposes himself not only as ignorant of the subject about which he rants, but also as extremely biased and unreliable about the situation of which he purports to inform others.
Elder of Ziyon exposed Bell's biased column and Israeli media-watcher, Yisrael Medad, after confirming that Seideman was indeed stoned by Arab perpetrators, contacted Bell about his erroneous column. The author responded that the initial information he received was "incorrect' and that "corrective action" was taken..
Of course, this excuse is ludicrous. To pen an entire column premised on unconfirmed information is certainly unprofessorial, not to say, unjournalistic. It remains to be seen whether or not The Globe and Mail will publish a correction and apology to its readers, or whether it will continue to flout its own editorial guidelines.
Posted by RH at 11:00 AM | Comments (0)