« CAMERA Analyst Interviewed by Elder of Ziyon | Main | The Tripod: CAMERA Links in 3 Languages Nov. 20-26 »
November 26, 2013
NYT: Uranium Enrichment and Israeli Settlements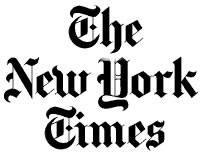 The New York Times has turned the topic of President Obama's interim nuclear deal with Iran into yet another opportunity to indict Israel - this time by equating Iran's enrichment of uranium with Israel's settlements. Jerusalem bureau chief Jodi Rudoren inanely equates the continued enrichment of uranium with the establishment of Israeli homes in the West Bank, suggesting that this somehow constitutes Israeli hypocrisy. The utter ridiculousness of the comparison highlights the Times' readiness to forgo logic in its eagerness to put forth any kind of condemnation of Israel.
CAMERA demonstrates the absurdity of Rudoren's article here.

Posted by RH at November 26, 2013 09:54 PM
Comments
Anyone who expects, re Israel, an unbiased report from the n.y times is a dreamer.
Posted by: sy vladimer at November 27, 2013 12:36 PM
Interesting that this blog is not supposed to contain factually inaccurate material, whereas the editorials/opinions in the NYT frequently do, concerning Israel and the P Arabs. I didn't know that building housing for Jews in Israel was as dangerous as the nuclear advancement of Iran, who continually threatens another UN member with extinction.
Posted by: alan at November 27, 2013 12:50 PM
Who knew that building homes for Jews in Israel was as dangerous as building nuclear bombs by the world leader in terrorism, or is it just the NYT that sees it this way?
I wonder if they would view building homes for Moslems in the USA the same way?
Posted by: winta
at November 27, 2013 12:55 PM
Guidelines for posting
This is a moderated blog. We will not post comments that include racism, bigotry, threats, or factually inaccurate material.
Post a comment