« October 2013 | Main | December 2013 »
November 26, 2013
The Tripod: CAMERA Links in 3 Languages Nov. 20-26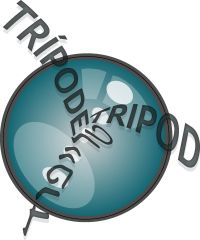 Brooklyn College Hosts Ben White's Lecture on 'Israeli Apartheid'
Anti-Israel activist Ben White was invited to speak at Brooklyn College by the college's chapter of Students for Justice in Palestine. Event is co-sponsored by two college departments. (in Focus)
SFSU President Condemns Campus Event With Slogan "My Heroes Have Always Killed Colonizers"
San Francisco State University President Les Wong publicly condemned this week an event held on campus in which students created posters that read, "My heroes have always killed colonizers." The posters were displayed in the campus square, and were created as part of a larger event celebrating Edward Said, according to AMCHA. The event was organized by the General Union of Palestinian Students . . . . (in Focus)
Where's the coverage?
With the exception of two media, Spanish press did not cover the murder of the young Israeli Eden Atias at the hands of a Palestinian. (ReVista de Medio Oriente)
The order of the factors alters the product
Europa Press not only ignored the murder of Eden Atias, but used the incident as a pretext to insist portraying once again the Palestinians as "victims". (ReVista de Medio Oriente)
Impartiality
Europa Press offers 367 words to the Palestinian version and only 27 to the Israeli. (ReVista de Medio Oriente)
Pattern
A brief review of the coverage of the Palestinian-Israeli conflict of Europe Press shows a very striking pattern: the agency appears to officiate as a spokesman for Hamas. (ReVista de Medio Oriente)
Where's the coverage? Censorship on the press by the Palestinian Authority is silenced by Spanish speaking media (ReVista de Medio Oriente)
A Return to Bias
Our CAMERA Fellow at Concordia writes in her Op-Ed that "Israel was the only specific country on the agenda when the United Nations met on September 10, 2013. At this time the world was praying for the victims of chemical weaponry in Syria. The UN made no specific or emergency condemnation of Syria at the time. It took a backseat to the permanent agenda article against the Jewish State. The executive director of UN Watch, Hillel Neuer noted that day that the same amount of time was allotted to Israel as was committed to the rest of the world. . (in Focus)
The Scary World of Uri Misgav
Uri Misgav's column is analysed applying the same psychoanalytic method he applies to others. (Presspectiva)

The New York Times Admits Its Error
The New York Times publishes an apology for illustrating a shocking terror attack, with a picture of the terrorist's mother (Presspectiva)
That renowned BBC accuracy and impartiality…
BBC's man in Gaza invents an Israeli air raid. (BBC Watch)
BBC misrepresentation of Israel's stance on Iran talks continues in Kim Ghattas report
The BBC's State Department correspondent was the latest to misinform audiences about Israel's stance on P5+1 deal. (BBC Watch)
Arab Israeli Citizen Shares Minority Experience with SF State
CAMERA on Campus Is In the News! This article was written by Guadalupe González and was printed in the Golden Gate Xpress on October October 29, 2013.. (in Focus)
Evidently, some Palestinian prisoners don't evoke Harriet Sherwood's sympathy
Sympathetic portrayals of Palestinian terrorists serving sentences in Israeli jails are something of a specialty for the Guardian's Harriet Sherwood, yet she seems strangely unmoved when Palestinians are imprisoned (and often tortured) in Arab countries. (CiF Watch)
Napoleon, Ben Gurion and the Jewsih State
Was Napoleon a harbinger of Zionism? (Presspectiva)
Tel Aviv, Israel's Eternal Capital
Why the foreign media keeps claiming that Tel Aviv is the capital city of Israel. (Presspectiva)
We Must Take Ownership of Our Own Humanity
Eliot Hamilton of our CCAP group Claremont Colleges for Israel: "I have found that if I mention of the State of Israel, someone will not respectfully disagree with me, but will get angry with me personally for supporting something that they see as flawed. I did not expect to be disrespected so vehemently, or to experience such hatred. . ." (in Focus)
Posted by RH at 10:34 PM | Comments (0)
NYT: Uranium Enrichment and Israeli Settlements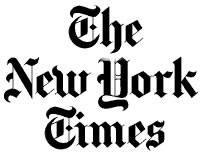 The New York Times has turned the topic of President Obama's interim nuclear deal with Iran into yet another opportunity to indict Israel - this time by equating Iran's enrichment of uranium with Israel's settlements. Jerusalem bureau chief Jodi Rudoren inanely equates the continued enrichment of uranium with the establishment of Israeli homes in the West Bank, suggesting that this somehow constitutes Israeli hypocrisy. The utter ridiculousness of the comparison highlights the Times' readiness to forgo logic in its eagerness to put forth any kind of condemnation of Israel.
CAMERA demonstrates the absurdity of Rudoren's article here.

Posted by RH at 09:54 PM | Comments (3)
November 22, 2013
CAMERA Analyst Interviewed by Elder of Ziyon
The Elder of Ziyon recently interviewed CAMERA's Christian Media Analyst in New York City. The wide-ranging interview, which took place on Nov. 19, 2013 can be seen in the 17-minute video posted below or at Elder's website here.
Posted by dvz at 01:20 PM | Comments (0)
November 20, 2013
Where's the Coverage? Hamas Leader's Sick Granddaughter Treated in Israel

The Jewish wire service JTA reports:
An Israeli hospital treated the seriously ill granddaughter of Hamas Prime Minister Ismail Haniyeh.

One-year-old Amal Haniyeh, accompanied by her grandmother, crossed from Gaza into Israel to be seen by doctors at the Schneider Children's Medical Center in Petach Tikvah, according to reports based on Palestinian sources.

Amal reportedly had an infection of her digestive tract that affected her nervous system and damaged her brain. She was transferred back to a hospital in the Gaza Strip after Israeli doctors determined that they could not help her, and her condition continued to deteriorate.
The leader of Hamas sent his granddaughter for medical treatment to Israel, a country the terrorist organization is sworn to destroy. The Hamas charter states:
• "Israel will exist, and will continue to exist, until Islam abolishes it, as it abolished that which was before it." [From the words of] The martyr, Imam Hasan al-Banna', Allah's mercy be upon him. • …our fight with the Jews is very extensive and very grave, and it requires all the sincere efforts. It is a step that must be followed by further steps; it is a brigade that must be reinforced by brigades upon brigades from this vast Islamic world, until the enemies are defeated and Allah's victory is revealed. • The Islamic Resistance Movement is a distinct Palestinian movement that is loyal to Allah, adopts Islam as a way of life and works to raise the banner of Allah over every inch of Palestine. • …the Islamic Resistance Movement aspires to realize the promise of Allah, no matter how long it takes. The Prophet, Allah's prayer and peace be upon him, says: "The hour of judgment shall not come until the Muslims fight the Jews and kill them, so that the Jews hide behind trees and stones, and each tree and stone will say: 'Oh Muslim, oh servant of Allah, there is a Jew behind me, come and kill him,' except for the Gharqad tree, for it is the tree of the Jews." • In the face of the Jewish occupation of Palestine, it is necessary to raise the banner of jihad. • "Say to the unbelievers: You will surely be defeated and gathered in Hell. Most terrible shall be your resting-place." (Koran, 3:12)
Ismail Haniyeh himself has vowed to use violence to destroy Israel, as reported by Palestinian Media Watch:
We say today, explicitly, so it cannot be explained otherwise, that the armed resistance and the armed struggle are the path and the strategic choice for liberating the Palestinian land, from the [Mediterranean] sea to the [Jordan] river, and for the expulsion of the invaders and usurpers [Israel] from the blessed land of Palestine.
And yet he allowed his granddaughter to be treated by some of these invaders and usurpers. Not only that, but Israel cared for her!
According to The Times of Israel:
On Sunday, the Israeli Coordinator of Government Activities in the Territories, known as COGAT, received a phone call from the Palestinian Authority's liaison office in Gaza requesting to admit the baby to an Israeli hospital, after her medical condition deteriorated. The baby was immediately transferred to Israel, accompanied by her maternal grandmother.
This seems like a remarkable development, certainly worthy of some news coverage. The Israeli and Jewish press covered it and so did some blogs however, CAMERA's research turned up no reporting on this story by major news outlets. CAMERA could not find it on network newscasts, cable news, NPR, in The Washington Post, New York Times or any major newspaper. The story was reported by wire services AFP and UPI, but none of the popular press chose to pick it up.
Really? Where's the coverage?

Watch Haniyeh vow to destroy Israel through violence:

Posted by SC at 05:15 PM | Comments (2)
The Tripod: Links in 3 Languages Nov. 13-19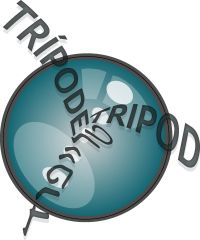 The everlasting accused
The Swiss report on the death of Yasser Arafat is used by the Spanish press to point a finger at Israel,. (ReVista de Medio Oriente)
The attacker portrayed as a victim
Spanish news agency Europa Press published several articles attempting to address Israeli "violence" against the Palestinians while ignoring or downplaying Palestinian violence. (ReVista de Medio Oriente)
A look at information bias
The release of Palestinian prisoners and the announcement by Israel of the construction of housing in East Jerusalem reflected how the majority of Hispanic media covered the Israeli-Palestinian conflict. (ReVista de Medio Oriente)
Conceding Peace
CAMERA supported Students Supporting Israel at the University of Minnesota publish an op-ed in their campus paper. (in Focus)
Brandeis Breaks with Al Quds University After Nazi-Style Rally
Al-Quds University President Nusseibeh tries to explain Nazi-Style rally on campus, warning of the "vilification campaigns by Jewish extremists." (in Focus)
University of Massachusetts Amherst Hosts Sgt. Benjamin Anthony's Lecture
Over 80 students attend CAMERA sponsored event at UMass-Amherst. (in Focus)
BBC misrepresents Israel's stance on P5+1 talks yet again
Despite having heard the contrary first hand from a senior Israeli minister, the BBC claims that Israel is opposed to talks with Iran. (BBC Watch)
Why we need to talk about the BBC's promotion of Middle East conspiracy theories
It's time to join the dots between irresponsible Middle East reporting and the rise in antisemitism in Europe. (BBC Watch)
Silence in Media in Face of Eden Atias's Brutal Murder
An Israeli soldier is murdered by a Palestinian and the media focuses on settlements. (in Focus)
Drexel Event on Israeli-Palestinian Peace Negotiations
Drexel students bring a Middle East expert to campus in CAMERA supported event. (in Focus)
Guardian columnist blames the persecution of Mid-East Christians on Israel's creation
The Guardian columnist views the disturbing news of anti-Christian persecution in Muslim countries within the Middle East - resulting in Christian communities fleeing the region in large numbers - and argues that the root cause is Israel's creation. (CiF Watch)
Iran and the media blame Israel for Beirut attacks
EFE, Bolivia's La Razón and Mexico's Milenio published false accusation by Marzie Afjam, of Iran's Ministry of Foreign Affairs, and did not correct. (ReVista de Medio Oriente)
Posted by RH at 07:16 AM | Comments (0)
Despite NYT Admission, Problem Photo Remains
Two days after a senior editor at The New York Times acknowledged to CAMERA the "poor" choice to prominently feature, in print and online, an emotive, sympathetic photograph of a Palestinian murderer's mother, and nearly 24 hours after the paper's public editor Margaret Sullivan came to the same conclusion ("Photo of Palestinian Mother was the Wrong Choice"), the offending photograph still appears (as of the publication of this post) prominently, untouched, on the newspaper's site.

Sullivan wrote yesterday:
I spoke on Monday afternoon to two senior editors at The Times. Both agreed that the photo was a regrettable choice. The dominant image with an article should reflect the overall point of the article and the reason for its newsworthiness.

"This did not represent the essence of the story, which was clearly the moment of the Israeli soldier being stabbed," said Michele McNally, the assistant managing editor in charge of photography. She said a less-senior picture editor chose the photograph, along with one representing what she considered the other side of the story, which showed an Israeli police officer at the crime scene. . . .

It was only later in the news cycle that photographs of the soldier's funeral — which would have been an appropriate choice for a dominant image — became available, she said. (A photograph of the victim would also have been appropriate, [McNally] said.) . . .

The selection of the Palestinian mother's image with the article was an effort to achieve balance, but such an effort was not appropriate in this case, Ms. McNally said. In the print editions of the newspaper, the two photographs were published on an inside page with the Palestinian photograph above the other. On the website and in other digital presentations, the Palestinian photograph was by far the more dominant image and remains so. . .

The prominent use of this photograph was a case of getting it wrong. (Emphasis added.)
The foreign editor and the assistant managing editor in charge of photography agree with the public editor that the photograph selection was wrong. So why is it still featured prominently on the Web site? Why hasn't the photograph been swapped with one of Eden Atias' grieving family members, now that they are available?
The mother and the family of 19-year-old Israeli soldier Eden Atias grieve next to his grave during funeral at the military cemetery of the northern Israeli town of Nazareth Illit on November 13 2013. (AFP Photo/Menahem Kahana/AFP/Getty Images
After replacing the photograph murderer's mother with the photograph of the victim's grieving mother, The New York Times should note the change and link to Sullivan's column addressing the problem.
Beyond the photo gaffe, The Times has serious, ongoing systemic problems in its Israel coverage it must address and fix.
(Hat tip: Gavin Gross)
Posted by TS at 06:49 AM | Comments (0)
November 19, 2013
New Issue, Same Old Double Standard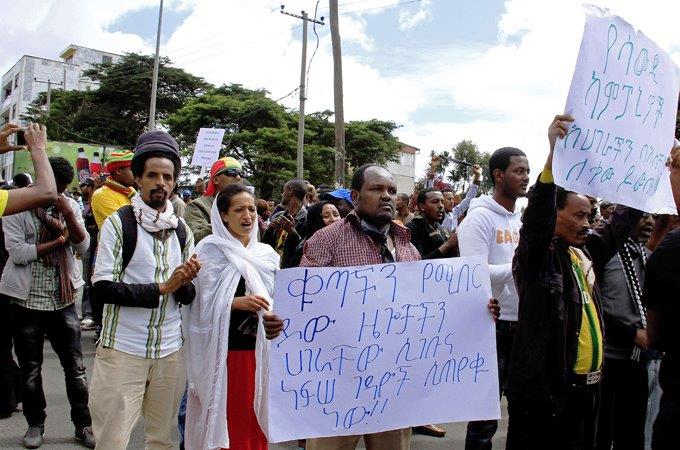 Washington Post reports of deportations of illegal immigrants from Saudi Arabia -- which drew a protest outside the Saudi embassy in Ethiopia, shown above -- and Israel paint very different pictures.
The Post (November 11 print edition) reported in a seven-paragraph brief, by Bloomberg News' Glen Carey, on clashes over undocumented workers in Saudi Arabia. Riots, a result of authorities cracking down and detaining "violators of visa laws," led to 561 people being arrested, 68 injured and two dead. No photograph accompanied the news item. the latest crack down was in addition to the 16,000 illegal immigrants the government already had arrested ("Two Killed as Saudi Police Clash with Foreigners in Riyadh").
"Saudi Arabia, the Arab world's biggest economy, is taking action against illegal workers as it pushes to create more jobs for its citizens and stave off unrest. The kingdom made job creation a priority after uprisings in 2011 toppled leaders in the Middle East and North Africa," the item noted.
The Post's earlier coverage of illegal immigrants in Israel differed markedly. Correspondent Joel Greenberg took a more "photographic" approach: "Daoud Ibrahim, newly arrived from the war-torn Darfur region of Sudan, sleeps for now on a piece of cardboard in a city park in a gritty section of south Tel Aviv…. He is one of tens of thousands of African migrants, mostly from Eritrea and Sudan, who have sneaked across the border into Israel from Egypt's Sinai desert in recent years, seeking asylum, jobs and a better life." ("African Migrants in Israel Face Backlash, Deportations," June 23, 2012).
This human interest feature described a public debate on a highly charged issue—Israel after all was founded in part as a haven for Jewish refugees—with more emotive adjectives and adverbs than one might expect in a news article. Illustrated with photos of distressed migrants, it failed to mention that such a discussion could take place only in a democracy like Israel.
Meanwhile, Greenberg neglected to point out that African and Muslim migrants choose Israel over Egypt and so did not have to answer why.
The Post's more dramatic language and personalized approach toward illegal immigrants in Israel as opposed to its matter-of-fact word choice in dealing with such workers and their families in Saudi Arabia may well have colored the issue for readers.
Greenberg wrote that "a roundup of migrants from South Sudan and the deportation of more than 100 this month has left other newcomers nervous about what lies ahead and residents clamoring for more action…. 'The situation is very bad,' said Merhane Melake, an Eritrean who has been in Israel for five years, as he walked home. 'We don't know what comes next and what solution they will find for us'."
On the other hand, The Post's brief describes the Saudi "crackdown" this way: "Along al-Faryan Street in Manfouha on Sunday, hundreds of East Africans gathered around an intersection, some sitting on stuffed suitcases, as Saudi police watched from outside their vehicles, which blocked the roadways…. Authorities have set up a place to house violators of the visa laws in Manfouha should they surrender voluntarily…"
In Israel the subjects of the news have names and an ambiguous status, in Saudi Arabia they are "violators of visa laws." In Israel their future is anxiously uncertain, in Saudi-Arabia they simply await their transport to be deported. Israel "rounds up" 100 illegal immigrants, Saudi Arabia arrests 16,000, leaving 561 injured and at least two killed. Affluent Saudi Arabia is trying to maintain economic "stability," parochial Israel is trying to retain its Jewish character.
If these reports leave readers with the impression that Saudi Arabia is acting routinely but Israel oppresses struggling African migrants, they might suggest a double standard is at work. -- by Lee Golan Fischgrund, CAMERA Washington research intern.

Posted by ER at 01:41 PM | Comments (0)
Washington Office Director's Op-Ed: "Arab dispossession — the 'Scarlet Letter' lie"
CAMERA's Washington D.C. Office Director Eric Rozenman's op-ed "Arab dispossession — the 'Scarlet Letter' lie" was published in the Washington Jewish Week.
Rozenman writes:
In Nathaniel Hawthorne's The Scarlet Letter, protagonist Hester Prynne must wear an "A" — for adultery — highlighting a sin not solely her own. So marked, she exists on the fringe of Puritan society. Israel, smeared with the "D" of dispossession, often finds itself forced to the diplomatic and intellectual margins for its purported original sin — expelling the Arabs of Palestine.
He continues:
Arab-Israeli peace will not be built on lies. In any truth and reconciliation process preceding the conflict's end, Arabs should concede who dispossessed whom.
Read the complete op-ed here.
Posted by at 09:46 AM | Comments (0)
November 17, 2013
Press Council: Gideon Levy Must Apologize
Times of Israel reports:
The Israel Press Council reprimanded the Haaretz newspaper and its columnist Gideon Levy for an opinion piece earlier this year in which Levy suggested that a former border policeman had learned from his service dealing with Palestinians that "killing innocent civilians can go unpunished" and as a result shot dead four people in a Beersheba bank.

The tribunal demanded that both Levy and Haaretz issue an apology, Haaretz reported on Thursday. . . .

The Israel Police lodged a complaint with the Press Council after the opinion piece was published. In its decision, the council rejected a claim by Haaretz and Levy that the article was an acceptable expression of opinion and should therefore be allowed.

It said that Levy had broken the code of ethics that requires a journalist to check facts, to be accurate, and to refrain from referring to the ethnic backgrounds of people unless it is relevant to the subject. Likewise, Haaretz itself should have verified the article's content and its accuracy, the council asserted.

As an example, it noted that Alon, the shooter, had only served in the Border Police for one year in 1995-1996, that during that time he conducted joint patrols with Palestinian security forces, and that he had not been involved in any incidents that could be construed as causing him to commit the assault in the bank 17 years later. Likewise, there was no basis for the claim that in the Border Police Alon learned to "kill innocent civilians without being punished," the council concluded.
For more on Gideon Levy's shoddy journalism, please see here.
Posted by TS at 07:37 AM | Comments (0)
November 15, 2013
UN Interpreter Caught Telling the Truth on Hot Mic
The United Nations Headquarters

The Atlantic's Wire blog just reported:
A United Nations interpreter didn't realize her microphone was on whilst being candid with her colleagues on Thursday night during a General Assembly meeting. The slip came as the body was adopting nine resolutions condemning Israel, and none addressing issues in other countries.
The interpreter can be heard saying, at 1:58 into the video of the vote uploaded by UN Watch:
I mean, I think when you have five statements, not five like a total of ten resolutions on Israel and Palestine, there's got to be something… C'est un peu trop, no? [It's a bit much, no?] I mean I know it's… yes… yes… it's [inaudible] but it's not the only… There's other really bad sh*t happening. Nobody says anything about the other stuff.
The delegates laugh, including the Chair who can plainly be seen on the video smiling and laughing. The interpreter apologizes and the Secretary then says, "I understand there was a problem with interpretation."
Yes. At the United Nations, the truth is indeed a "problem."
Watch for yourself:
Posted by SC at 09:30 AM | Comments (0)
November 14, 2013
Philly Exponent Interviews Director of CAMERA's Newly Opened Jerusalem Office
Tamar Sternthal outside CAMERA's new Jerusalem office.

This week's Philadelphia Jewish Exponent includes an interview with the Director of CAMERA's Israel office, Tamar Sternthal, about CAMERA's newly opened Jerusalem office.
The interview states:
Tamar Sternthal credits a 1994 internship at the Jewish Exponent with instilling in her a love of journalism, a knack for gathering and checking facts, and a desire to pursue larger truths.
Sternthal states the following about CAMERA's new Jerusalem hub:
This is part of our growth and expansion,
Read the entire interview here.

Posted by at 10:05 AM | Comments (0)
November 13, 2013
Where's the Coverage? Palestinian Authority Forces Arrest, Beat Journalist

The Jerusalem Post reported:
Palestinian Authority police on Sunday arrested Bethlehem journalist and broadcaster George Canawati on suspicion of "slander" and "insults."

Canawati, director of Radio Bethlehem 2000, appeared on Monday in court with a black eye and torn shirt. He announced that he had gone on a hunger-strike in protest against his arrest and beating.

He complained that PA policemen physically assaulted him before and during his interrogation.

The court ordered him remanded into custody for 48 hours.

Canawati was arrested at his home in Beit Sahur late Sunday.

Eyewitnesses described the arrest as "violent." Policemen also searched his home before leading him away.
Web site WorldTribune.com offered this context:
Canawati has angered the PA as well as officials in Bethlehem with his reports on corruption and inefficiency. Over the last year, Canawati used his weekly radio program to target everybody from Bethlehem Mayor Vera Baboun, Bethelehem Gov. Abdul Fatah Hemayel to Bethlehem police commander Col. Omar Shalabi.

In his latest arrest, the sources said Canawati was denied access to his attorney and ordered by a court to remain in detention until at least Nov. 13. Neither the United States or the European Union, which finance PA security forces, has responded publicly to the detention of Canawati.
And the Christian news outlet CBN noted, "The Palestinian Authority has a ways to go with freedom of the press if it wants to become a democracy."
So what did the major media outlets report about this? CAMERA could find not a word. One would think that the arrest of a journalist for reporting – to say nothing of the alleged physical abuse he received – would be of great concern to his colleagues in the press. Imagine how many stories would be written if Israeli soldiers were accused of abusing journalists. No need to imagine, the answer is thousands.
But when Israel cannot be made to look like the bad guy… Where's the coverage?
In a separate incident last year, another Palestinian journalist, Mohammed Jaradat, alleged that PA forces arrested him for covering a protest. Jaradat claimed he was taken to the police station and, "After that they brutally attacked me, despite me showing my press identification. They took me to the upper floor and continued to beat me with a stick, causing bleeding in my nose. Then they arrested me, with six other people. While they beat me, I asked to see the Director of Police who is a relative of mine and he came after an hour of detention and beatings. He apologized to me and I was released."
Posted by SC at 09:42 PM | Comments (0)
Israel Wiped Off the Map in Children's Book, Scholastic Will Correct
Scholastic, a publisher of children's books, will revise and reprint a book with a map of the Middle East that did not include Israel, the West Bank or Gaza Strip.
The Times of Israel, which broke the story, reported that "While Sudan, Libya and Saudi Arabia appear clearly on the map, the territory of Israel is completely covered by Jordan, painted red."
The publisher today expressed regret for the omission and announced that it is "immediately stopping shipment on this title, revising the map, and going back to reprint."
Although it is disturbing that a publisher focused on educating children would miss the glaring geographical error, it deserves credit for admitting and rectifying the mistake.
CNN and CBS should take note. Although their corrections to recent falsehoods would be much simpler — they don't have to stop shipment or republish anything, but merely broadcast straightforward corrections online and on the air — editors at each of the networks have inexplicably chosen to stand by the errors.
Posted by GI at 12:54 PM | Comments (6)
Yemini Calls Out Ha'aretz, Cites Presspectiva
In an excellent Op-Ed in the Times of Israel, Ma'ariv's Ben-Dror Yemini writes ("Ha'aretz: Rabidly Wrong on Holocaust Studies"):
Over the past few weeks, we have been witness to a campaign on the pages of Haaretz condemning Holocaust education in Israel. A visitor from another planet would think that someone was conducting massive brainwashing via the Israel school system, in order to teach Jews how to hate foreigners in the name of the supremacy of the Jewish race. That stranger from outer space would think that because of this Spartan-like brainwashing, thousands of Israeli children are going through some kind of exercise, towards yet a more lofty goal: to conduct suicide attacks against multiple enemies, beginning with Germans, continuing with the Poles and finishing off with Arabs.

The renewed debate over the nature of Holocaust studies began with a news item which reported that The Minister of Education, Shai Peron, had announced his intention to launch Holocaust studies from the first grade. This half truth was worse than a lie. The initiative came from Yad Vashem, which wanted to reorganize the time devoted to discussions on the holocaust, also in the first grade, during the annual memorial ceremony on Holocaust Remembrance Day. After all, you have to explain to children why there is a siren, and what the ceremony is all about. Nursery School teachers and grade school teachers have complained for years that they do not know how to deal with this. What should they be saying? How should they explain what happened? The problem was that no one gave them answers. The Israel State Comptroller dealt with this in the past. . . .

Yet according to the vicious campaign generated by Haaretz, a group of dangerous nationalists were plotting an educational program concerning the horrors of the Holocaust in order to infuse little children with hatred of foreigners. Instead of a public discussion, what we have here is a festival of demagoguery. The facts at hand did not prevent Haaretz from launching a campaign that the "government minister has lost his mind" and the "wicked attack" of this initiative which will cause "an outbreak of hatred and violence", while their campaign is laced with code words like nationalism, aggression, victimization, along with hatred of foreigners and the other. One participant in the campaign most recently compared Israeli soldiers with the Nazis. People who are in love with lies tend to stick to their lies.
Yemini then cites CAMERA's Hebrew site, Presspectiva, which has just opened a Jerusalem office together with CAMERA and another affiliate CiF Watch:
There is a web site in Israel known as "Presspectiva", which uncovers mistakes, lies and purposeful distortion which occur in the news media in Israel, not only in Haaretz, Numerous mistakes occur in the translation of Haaretz that appear in their English language edition. Yet all of the mistakes were in one direction: Incitement against Israel. This is not just "a mistake", but rather a matter of systematic bias to one side.
Posted by TS at 07:23 AM | Comments (1)
November 12, 2013
The Tripod: CAMERA Links in 3 Languages -- Nov. 6-12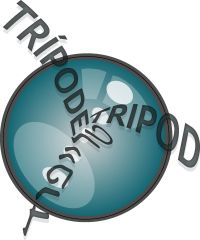 BBC correspondent compares anti-terrorist fence to Berlin wall, fails to mention terrorism
The BBC's 'From our own Correspondent' presents a one-sided and inaccurate view of Israel's anti-terrorist fence (BBC Watch)
NYT goes where BBC declines to tread
The BBC systematically fails to address the subject of incitement and glorification of terrorism, either by Hamas or the Palestinian Authority (BBC Watch)
Declare Your Freedom Pro-Israel Rally Planned for New Orleans
Our CAMERA supported student group at the University of New Orleans, Allies for Israel, is planning a Declare Your Freedom 2.0 rally this March. Watch the video created by students at Allies for Israel to learn about the planned pro-Israel rally. (in Focus)
Jelen's Big Slip
Our first CAMERA Fellow in Uruguay publishes his response to an anti-Israel article in two papers. Read the translation here.(in Focus)
Arafat, when rumors replace the news
Some of the Spanish speaking press hurried to publish rumors about Arafat's death. (ReVista de Medio Oriente)
Faulty education system to blame for unrest in Middle East
"It is important to challenge what you believe, so that you know why you believe it. That's why I decided to backpack around Jordan, the West Bank and Israel this past summer. I have been to refugee camps and through checkpoints. I have experienced the terror that accompanies a rocket attack, and the heartbreak that comes from talking to a Holocaust survivor." (in Focus)
Who ever heard of The Washington Post
Why did all the Israeli media report on the scathing New York Times editorial against Netanyahu, but ignore the Washington Post? (Presspectiva)
RT, the Beduin community and the Prawer Plan
Russia Today only quotes sources that oppose the Prawer Plan, while the Plan's benefits and supporters are disregarded. (ReVista de Medio Oriente)
Exploring Veterans Day and the End of World War I Through a Zionist Lens
The lead-up to the end of World War I signified a turning point for Zionism. Below, we explore Veterans day through the Zionist lens. (in Focus)
Posted by RH at 06:06 PM | Comments (0)
November 11, 2013
Breaking the Facade of Breaking the Silence
In the past, we have noted that the Israeli NGO Breaking the Silence proclaims that it " demands accountability regarding Israel's military actions in the Occupied territories perpetrated by us and in our name," and yet it refuses "to report the alleged incidents to the proper authorities, and hide[s] behind a cloak of anonymity, withholding their own identities, the identities of other individuals involved, and the specifics that would enable authorities to corroborate their testimonies."
A Ha'aretz article last week unwittingly made painfully obvious yet another contradiction between Breaking the Silence's stated goals and its actual activity. About a lecture given by two Breaking the Silence members at Harvard Law School, Dina Kraft reported:
. . . two young men, Avner Gvaryahu and Dotan Greenvald, members of Breaking the Silence, veterans who served in combat units of the Israeli army who have now taken on a new mission: to expose the Israeli public to the ugly underside of what their service as soldiers in the Israeli army interacting with Palestinians looks like, in hopes of sparking a public debate and change.

The pair were speaking towards the end of the East Coast leg of a North American tour to promote the group's book of soldier testimonies, "Our Harsh Logic," a plainspoken but often harrowing recounting of their experiences as soldiers. A West Coast tour starts next week. (Emphases added.)
The pair hope to spark debate in the Israeli public, so they visit American college campuses? Israelis hoping to find the pairs' book in Hebrew should not waste their time. If the book, Our Harsh Logic, published by the American publisher Picador, exists in Hebrew, it has not left so much as a trace on the Internet. So much for sparking public debate among the Israeli public.
Posted by TS at 07:39 AM | Comments (4)
November 08, 2013
Author Reflects on "Apartheid" Israel
Albert Russo writes in English and French, his two "mother tongues." He also speaks five languages fluently, has won numerous awards for his writing, and has lived in Africa, the United States and Europe. In a Times of Israel blog, the novelist and poet reflects on a trip to Israel:
In 2011 I went there on a humble 'Peace Mission' with 50 other travelers, 50% of whom were Christians, 30% Jews and the rest, Muslims, atheists and agnostics (like myself). 80% of these 'pilgrims' had never been to the Holy Land and when they came back they were totally dumbfounded and positively enthralled, especially during their stay in Israel, for what they had experienced and seen there didn't correspond at all to the news they had been used to listening to or viewing in Europe, and especially in the Islamic countries.

[…]

Do people around the world know what the population of Israel is nowadays? About 8 million, of whom 75% are Jewish and 20% are… Muslim. How come nothing is ever mentioned about those Israeli Arabs, who benefit from the generous Jewish health service, free schooling, etc? Yes, who??? I've asked some of them personally – yes, yes, they can all sit around the same table, in the same restaurants, in the same parks, on the same beaches with Jews and people of all religions and colors – so much said for 'apartheid'): "Would you like to rejoin your brethren in the Arab countries or in a new Palestine?" "Never!" they firmly responded, even if Jews and Muslims still don't like or trust each other, for they are the freest Muslims in the world. And that is correct, for they can say whatever they want at the Knesset (the Israeli Parliament), even insult the other parties, without being harassed or sent to jail, as is the case in most Muslim countries. And where do Christians in the Middle East feel the safest and even increase in population? In Israel, in that 'apartheid' country!
Posted by SC at 08:08 PM | Comments (0)
November 07, 2013
Ha'aretz Lost, No Translation Needed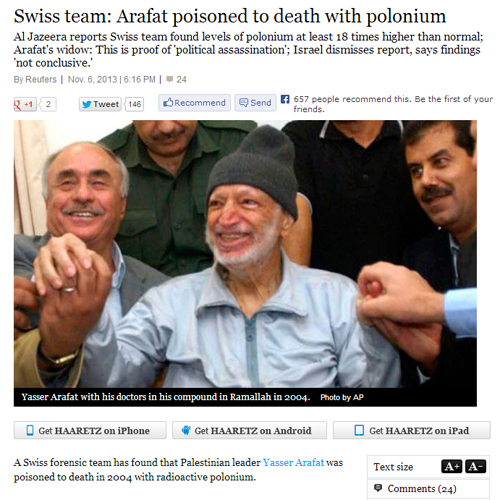 We all know that Ha'aretz has had serious problems with translations. As CAMERA has noted, "information appearing in the Hebrew original concerning Palestinian militancy, violence and other Arab wrongdoing is downplayed or omitted entirely" in the newspaper's English translation, while translators also "introduc[e] misinformation reflecting negatively on Israel which did not appear in the Hebrew original."
But do editors of the Israeli newspaper's English website also change wording around when no translation is even necessary?
The lede of a Nov. 6 Reuters story on the site emphatically and unequivocally reports that "a Swiss forensic team has found that Palestinian leader Yasser Arafat was poisoned to death in 2004 with radioactive polonium." Ha'aretz's headline likewise announces, without even the slightest ambivalence: "Swiss team: Arafat poisoned to death with polonium."
This is surprising. The report by Swiss scientists includes many caveats and what the authors call "critical problems" that hindered the ability to reach emphatic conclusions. That being the case, the report concludes that the study's results "moderately support the proposition that the death was a consequence of poisoning." The authors explicitly opted not to conclude that the results "strongly support" such a determination.
So why would Reuters brush aside the authors' caution and report that the scientists reached a definitive conclusion that Arafat was poisoned?
It seems they didn't. Not one of the Reuters dispatches about Arafat in Reuters' Nov. 6 archive opened with the lede found in Ha'aretz's version of the Reuters story. Instead, each of the five Reuters dispatches, updates, corrections and refiles open with an accurate passage attributing the certain claim of poisoning to Arafat's widow: "Palestinian leader Yasser Arafat was poisoned to death in 2004 with radioactive polonium, his widow Suha said on Wednesday after receiving the results of Swiss forensic tests on her husband's corpse."
Ha'aretz seems to have played with the opening sentence to transform Suha into the Swiss forensic team. As Reuters notes, though, "The Swiss scientists' report, posted in full on Al Jazeera's website, was more cautious" than those who presented the findings as a smoking gun proving Arafat was poisoned. (Strangely, Ha'aretz left this language in, so that the body of its article contradicts its lede.)
If we find that Reuters actually did at some point make the overstatement that "A Swiss forensic team has found that Palestinian leader Yasser Arafat was poisoned to death in 2004 with radioactive polonium," we'll be sure to correct this piece. Meanwhile, Ha'aretz should correct its headline and lede. Reuters never seemed to say, and the Swiss scientists certainly never said, what Ha'aretz makes them out to say.
Posted by GI at 04:41 PM | Comments (0)
November 06, 2013
Where's the Coverage? Israeli Technology Gives Sight to the Blind

A new device created in Israel aims to help the millions – including an estimated 21 million Americans – with visual impairments.
OrCam, which clips on to eyeglasses and costs about as much as a hearing aid, is able to identify thousands of objects, including faces, text, signs, pricetags and more. The wearer points at the object and the OrCam voice system reads the information into the wearer's ear.
Yonatan Wexler, the company's head of R&D, recalls how his team tried the device on an 18-year-old Israeli teen, blind since age five. As reported by Israel21c:
They asked him if he wanted to read the newspaper, and he said yes, sarcastically.

"He put on the device, 'read' the newspaper and started to cry," Oxford-educated Wexler recalls.

[…]

The possible uses for this groundbreaking technology are almost endless. But the company founders needed to start somewhere, and so they decided to tackle an area that could benefit humanity. "We wanted to find something with real value," Wexler says.
Every day, Israeli researchers develop technologies that save and change lives – in this case, bringing to fruition the words of the prophet Isaiah (35:5), "Then the eyes of the blind shall be opened." This is utterly remarkable. Yet… Where's the coverage?
Watch a video about OrCam, produced by Israel21c:
Posted by SC at 04:36 PM | Comments (4)
Countering the Lies of Protest Tourism
Protest tourists in the West Bank. (Dexter Van Zile)
Ardie Geldman, a resident of Efrat, has written a piece for The New English Review that details the manner in which Palestinian activists have helped turn the West Bank into a theme park where privileged tourists from the United States and Europe adopt the persona of human rights heroes assailing Israel's misdeeds. Like most theme parks, there is a huge amount of trickery and showmanship going on.
When protest tourists visit with Palestinians, they are offered a distorted narrative about the Arab-Israeli conflict that omits any mention of Arab responsibility for the refugee problem. Geldman, who talks to these groups after they've been exposed to Palestinian propaganda, details the ignorance protest tourists exhibit about refugee camps when they finally get around to hearing a different point of view:
When a stopover in Efrat follows a visit to Dheisheh or Aida, the questions the visitors ask convey the mistaken assumption that the state of Israel created these camps. It is further believed by many of the visitors that Israeli authorities forcibly interred the original Palestinian residents in 1948 and that Israel remains responsible for the camps' continued existence and their current squalid conditions.

Skepticism within the group is apparent when I attempt to disabuse its members of these "facts." Why else, ask visitors, would the Palestinians be living in refugee camps today, if not for Israel? The historically accurate reason, say Marx and Nachmias, is that "[UNWRA] has been resisting any contraction of its operations, never took any steps to fold up, and to date, service responsibilities were never transferred to the legitimate Palestinian Authority. UNRWA continues to act as a 'non-territorial government' competing with the elected Palestinian Authority for funds and responsibilities. Other problems involve a hastily drawn mandate resulting in lack of proper accountability and management procedures, and lack of clarity concerning UNRWA's involvement in the human rights of the refugees."

Visitors typically fail to respond upon learning that in the 1970s Israel took the initiative to relieve the overcrowded living conditions of Palestinians in camps by building apartment blocks for residents of Sheik Radwan in the Gaza Strip. Unfortunately, these units were never occupied due to physical threats against camp residents by the PLO. There was also political opposition to the project voiced by the Arab lobby at the United Nations. This unheralded chapter in Israeli-Palestinian relations is documented in UN General Assembly Resolution 31/15 of November 23, 1976 and UN General Assembly Resolution 34/52 of November 23, 1979, both of which condemned Israel for improving the lives of Palestinians.

Visitors also evince no reaction when it is pointed out that the western edge of the Dheisheh refugee camp lies directly across the road from Ducha, a section of the Palestinian town of Beit Ja'alah. Ducha is noted for its large and ornate homes, not a few with expensive cars parked in their driveways. Years ago, some residents of Dheisheh began building homes in Ducha while retaining their homes in Dheisheh. The camp home, typically a small slum, but often graced with a satellite disk, is the only home belonging to refugees that foreign visitors are taken to see; they remain unaware of Ducha. The same pressures and intimidation applied in Sheik Radwan prevents Dheisheh families from giving up their refugee camp residency. As a result, even wealthy Ducha families still receive UNWRA financial support and services as long as they officially retain residency in the Dheisheh camp.
Read the whole thing.

Also, Geldman has another article published in the Jerusalem Post that deals with the same subject.
Posted by dvz at 11:16 AM | Comments (0)
November 05, 2013
The Tripod: CAMERA Links in 3 Languages -- Nov. 1-5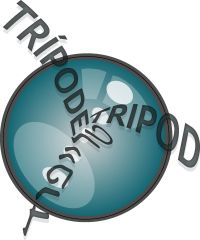 CAMERA Presents: Dr. Anat Berko at Tulane University
Students learn about terrorism in the Middle East, through sociological psychological lenses at a CAMERA supported event. (in Focus)
El Pais publishes a letter from ReVista de Medio Oriente
The letter was sent to the Spanish newspaper as a response to a couple of articles with several inaccuracies. (ReVista de Medio Oriente)
Always Human Error?
Presspectiva responds to Haaretz blog post explaining away the "Rihanna incident" (Presspectiva)
Zionism and Religion
Are the two contradictory? (Presspectiva)
The New York Times, Haaretz and Maariv - An Empirical Experiment
Within 48 hours three papers made the same mistake. Who published a correction? (Presspectiva)
Hassidim, Soya and Dubious Sources
A viral story about Gur Hassidim was based on some rather dubious evidence. (Presspectiva)
BBC report on building tenders presented in one-sided political terminology
The BBC embraces the politically motivated terminology used by the Palestinian Authority and fringe groups of radical anti-Israel campaigners in a report on construction plans in Jerusalem suburb. (BBC Watch)
BBC coverage of prisoner release in pictures
The imbalance in BBC coverage of the recent release of convicted Palestinian terrorists is reflected even in the images selected to illustrate reports. (BBC Watch)
Guardian columnist compares Israel to an autistic child
Guardian columnist Giles Fraser evokes the refrain that 'Israel doesn't play well with others' by advancing a bizarre analogy between the 'stubborn' Jewish state and a cognitively underdeveloped child. (CiF Watch)
CSUN Stands Back as Professor Klein Uses University Resources to Promote Israel Boycott
California State University Northridge fails to remove Professor Klein's webpage, posted on the university server, that promotes the boycott of Israel. (in Focus)
Recap of Dr. Anat Berko's Campus Tour
Anat Berko just recently completed her October campus tour, visiting ten campuses that stretched from Florida to Ohio. (in Focus)
Students at ORT University in Uruguay Attend Lecture Given by Professor Jack Drassinover
CAMERA's first Fellow in Uruguay organizes an event about Israel on his campus. (in Focus)
Lost in the Israeli geography
European TV channel Euronews continues to believe that the capital of the Jewish State is Tel Aviv. (ReVista de Medio Oriente)
Argumentative illusionism
An op-ed by ReVista published in the Argentinean newspaper Clarín. (ReVista de Medio Oriente)
Answering Marcelo JelenE
Article by Ilan Bajarlia, Ort University of Uruguay CAMERA Fellow. (ReVista de Medio Oriente)
University of Pittsburgh Hosts Barak Barfi
At CAMERA supported event, Barak Barfi Discussed Endangered Minorities in the Arab Spring (in Focus)

Posted by RH at 06:07 PM | Comments (0)