« August 2013 | Main | October 2013 »
September 30, 2013
NYT Whitewashes Iranian Refrain: 'Death to America'
Not for the first time this month, The New York Times again whitewashes anti-Western elements in the Middle East. In their article yesterday ("Dueling Narratives in Iran over U.S. Relations"), Michael Schwirtz and Thomas Erdbrink report:
The tensions over the recent breakthroughs were evident in Iran over the weekend. On Saturday, dozens of protesters threw eggs and a shoe at Mr. Rouhani upon his return from an annual gathering of world leaders at the United Nations in New York.

At the protest in Tehran, hard-liners surrounded Mr. Rouhani's car, shouting, "Our people are awake and hate America!"

Asked to explain such statements on Sunday, [Foreign Minister] Mr. Zarif said the Iranian people hated American policies, not the American people.

"American people are nice, peace-loving, generous people who come to the aid of people in need all over the world, and this is what we respect and have a lot of admiration for," he said.

But the policies of the American government, he said, have "unfortunately been the source of instability in our region for many years." (Emphasis added.)
Protesters may have shouted at Rouhani that the people "hate America," but as was widely reported elsewhere, they also shouted a much more vitriolic, extreme chant, "Death to America."
Indeed, when Mr. Zarif addressed "such statements" Sunday, he was being interviewed by George Stephanopoulos on ABC's This Week, who specifically asked him about the "Death to America" refrain, not people "hate America." Here's what Stephanopoulos actually asked Zarif (approximately 17:40 minutes into the video):
When you hear those chants that come up so often in Iran, "Death to America, Death to America," what do you think about that and what can you say to those Iranians who say "Death to America"?
In an interesting twist to this story, it should be noted that the Times' Thomas Erdbrink himself did not conceal the "Death to America" chants which greeted Iranian President Hassan Rouhani Saturday. On the contrary, he tweeted from Tehran:

And, an earlier story this week by Erdbrink that appeared in The Times did note the common "Death to America" refrain. So why, then, didn't Saturday's "Death to America" chants appear in the pages of The New York Times? Did editors, swept away by the Rouhani-Zarif charm offensive on the American front this weekend, seek to soften the less soothing messages heard in Tehran?
Posted by TS at 06:22 AM | Comments (0)
September 25, 2013
Did Rouhani Acknowledge Holocaust?
CNN said it. And seemingly everyone else followed suit. But did Iranian president Hassan Rouhani actually acknowledge the Holocaust?
Even based on the CNN voice-over on the segment of the interview posted online by CNN, there are serious questions about whether it's reasonable to conclude Rouhani agreed that the Holocaust — or rather, that the same Holocaust acknowledged by the rest of the world — occurred.
Rouhani seems to have told CNN's Christiane Amanpour that the Nazis committed some crime of unknown dimensions against the Jews.
I've said before that I am not a historian, and when it comes to speaking the dimensions of the Holocaust, it is the historians that should reflect on it. But in general I can tell you that any crime that happens in history against humanity, including the crime the Nazis created toward the Jews, is reprehensible and condemnable. Whatever the criminality they committed against the Jews, we condemn.
This isn't exactly an admission of the Nazi genocide documented by historians. After all, even Holocaust deniers have granted that some Nazis killed some Jews. It is not clear from the section of the interview thus far made available by CNN that Rouhani is saying any more than this, even if he does use the Iranian word for Holocaust.
But did he even say "Holocaust"? The Iranian Fars News Agency, for what it's worth, is claiming CNN mistranslated Rouhani. And the Wall Street Journal's Sohrab Ahmari, who speaks Persian, asserts that the Fars transcription and translation is accurate — meaning CNN's translation is not.
After the the accuracy of the translations were challenged, CNN told The Free Beacon that its translation is accurate, and that the translator who worked with CNN was hired by the Iranian government.
Depending on who's right, it may turn out that a whole lot of news organizations need to correct a whole lot of misstatements.
Posted by GI at 04:28 PM | Comments (0)
UPDATED: AP Claims Claimed Rouhani Speech "Absent" of Anti-Israel Rhetoric
Photoshopped.
9/25 Update: After CAMERA communicated with CNN about the erroneous lede sentence, AP amended its story. The piece now states that "The Iranian president's first speech to world leaders toned down anti-Israel rhetoric," not that the speech was "absent" of such rhetoric.

An AP story today opens by informing readers that "The Iranian president's first speech to world leaders was absent anti-Israel rhetoric...."
The problem is, Rouhani in fact leveled some of the harshest, most inflammatory anti-Israel slurs available during his UN speech yesterday, describing Israel as engaging in "brutal repression" and as practicing something even worse than apartheid.
In language that differed little from the predictable anti-Israel venom often heard from Iranian leaders, Rouhani told delegates at the United Nations that
What has been – and continues to be – practiced against the innocent people of Palestine is nothing less than structural violence. Palestine is under occupation; the basic rights of the Palestinians are tragically violated, and they are deprived of the right of return and access to their homes, birthplace and homeland. Apartheid as a concept can hardly describe the crimes and the institutionalized aggression against the innocent Palestinian people.
Much later in the piece, the AP reporter, Lara Jakes, does assert that Rouhani "briefly touched on what he described as Palestine's depravation and subjugation." But obviously this understated elaboration does not eliminate the need for an opening sentence that doesn't misinform.
It's also worth noting is that, while the Jakes mentions that Rouhani referred to "crimes the Nazis created toward the Jews," she inexplicably omits any reference to the more controversial part of his statement to CNN — "I have said before that I am not a historian, and that when it comes to speaking of the dimensions of the Holocaust it is the historians that should reflect on it" — an equivocation that virtually all other reports recognized was relevant to the story.
CAMERA has informed CNN of the error and the omission and called for a correction. We'll update this post with any further developments.
Posted by GI at 11:05 AM | Comments (1)
September 24, 2013
Where's the Coverage? Rouhani's Own Words Prove He is No Moderate

In President Obama's speech to the United Nations General Assembly, he said:
We are encouraged that President Rouhani received from the Iranian people a mandate to pursue a more moderate course, and given President Rouhani's stated commitment to reach an agreement, I am directing John Kerry to pursue this effort with the Iranian government in close cooperation with the European Union, the United Kingdom, France, Germany, Russia and China.
Naturally, the mainstream media is seized with joy that Obama is embracing the "moderate" Iranian leader. The Los Angeles Times declares "President Obama, at United Nations, seeks 'diplomatic path' with Iran" and ABC News exclaims "At UN, Obama Welcomes Signs of Iranian Moderation."
But is Iran's new president Hassan Rouhani really moderate? Not so much.
Roozbeh Farahanipour, a young activist arrested, imprisoned and tortured during the 1999 student uprising against the Islamist regime in Tehran, wrote:
Don't be fooled by Hassan Rouhani's guise and his words of temperance, which mask a history of unabashed fanatical Islamic radicalism.

[…]

In a matter of weeks after the announcement of Rouhani's bid for candidacy, he was suddenly pegged as a "moderate" and "reformer." […] In the blink of an eye, his history of deceiving the international community, supporting international terror and oppressing Iran's citizens, disappeared from the headlines and common discourse.
Rouhani, who headed the Islamic National Security Council from 1989 thru 2005, including during the 1999 uprisings, is quoted as saying at that time:
"These students are too pathetic and worthless for us to have to begin changing our directives. The continuance of this mess is not acceptable for our regime and the people. I issued strict orders against these elements [the students] to confront and severely deal with these opportunists. Wherever they are, we will handle them and suppress them. People will witness what today's security and disciplinary forces, the heroic members of the Basij (auxiliary militia) will do to these rabble-rousers and thugs, if they dare to imagine that they can continue their so-called peaceful campaign. The agent that has united our people today, is simply indestructible; that agent is Islam and Islamic rule which is the absolute symbol of the Supreme Leadership."
And how did the regime forces, under the order of Rouhani, "handle" and "suppress" the students? According to Farahanipour, "many students were being shot to death in their dormitories or thrown out of their windows, I was thrown into solitary confinement."
Murder and repression… Moderate?
Rouhani has defended his duplicitous strategy as Iran's chief nuclear negotiator. At the Supreme Cultural Revolution Council, Rouhani explained:
"While we were talking with the Europeans in Tehran, we were [simultaneously] installing equipment in parts of the [nuclear] facility in Isfahan, but we still had a long way to go to accomplish the project. In fact, by creating a tranquil environment, we were able to finish the work in Isfahan."
Lying and cheating… Moderate?
Iran's official FARS News Agency quoted Rouhani's message of support to Hassan Nasrallah, the leader of Hezbollah, an American-designated terrorist group:
"No doubt, your tireless and dedicated efforts and those of Hezbollah warriors on the scene of resistance promise the decisive victory of the resistant Lebanese and Palestinian nations over the Zionist regime, which has always been supported by the Islamic Republic."
Support for terrorist groups… Moderate?
According to Syrian state news agency SANA, at a Tehran meeting with Syria's Prime Minister, Rouhani expressed his protection for Syria's bloody dictator Bashar al-Assad, just days before Assad's reported use of chemical weapons on his people:
"The Islamic Republic of Iran aims to strengthen its relations with Syria and will stand by it in facing all challenges... The deep, strategic and historic relations between the people of Syria and Iran ... will not be shaken by any force in the world."
Backing brutal dictators... Moderate?
In his speech to the United Nations, President Obama said, "President Rouhani has just recently reiterated that the Islamic republic will never develop a nuclear weapon." If Obama believes this statement, why doesn't he believe Rouhani's previous statements, above?
And why doesn't the media? Murder and repression, lying and cheating, support for terrorist groups, backing brutal dictators... Where's the coverage?
Rouhani at the annual military parade in Tehran with some of his moderate friends. Photograph: Ebrahim Noroozi/AP
Posted by SC at 09:15 PM | Comments (1)
The Tripod: CAMERA Links in 3 Languages -- Sept. 17-24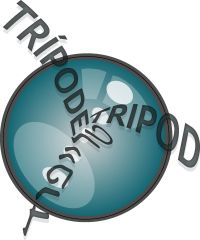 Israel Hayom's three versions of a report on Israel's alleged nuclear arsenal becomes increasingly confused. (Presspectiva)

Has Israel really done nothing for the welfare of Palestinians in the last 46 years?. (Presspectiva)
BBC WS adds clarification to Doucet remarks in Peres interview


BBC corrects claim by Lyse Doucet that Israeli PM never said what it had itself reported him as saying. (BBC Watch)
BBC's educational resource website describes Yom Kippur attack by Syria and Egypt as 'pre-emptive'


Politically motivated distortion on the BBC's resource website for teachers . (BBC Watch)

The Spanish-language media tends to distort information when Israel is the victim. (ReVista de Medio Oriente)

The Spanish wire agency does its best to portray Israel in the worst possible light . (ReVista de Medio Oriente)

The population of Christians in "Israel/Palestine" has actually increased, not decreased. (ReVista de Medio Oriente)
Where's the Coverage? Rouhani's Own Words Prove He is No Moderate


The latest untold story. (Snapshots)
Counter-terror idea by Simon Jenkins in response to Nairobi: Stop building malls.


In response to the massacre of civilians at a shopping centre in Nairobi, Kenya by the Islamist group al-Shabaab, the Guardian's veteran journalist proposes an unusual anti-terror idea: cease the construction of shopping malls! (CiF Watch)
Posted by TS at 05:00 PM | Comments (0)
In a Week Filled With Islamist Slaughters, "Brave" EU Diplomats Unleash Moral Indignation on Israeli Soldiers
This past week has had its share of Islamist violence.
Boko Haram Islamists massacred 159 in Nigeria.
Suicide bombers in Iraq killed 96 attending a funeral.
A bombing of a church in Pakistan killed 81.
Terrorists took over a mall in Kenya and killed up to 68.
56 soldiers and policemen in Yemen were slaughtered by Islamic extremists.
It's anyone's guess how many died in Syria this past week.
But what really riled European diplomats like Marion Fesneau-Castaing and her boss Lady Catherine Ashton, High Representative of the Union for Foreign Affairs, were a bunch of Israeli soldiers standing around to ensure that demonstrators - including European diplomats - didn't get out of hand while illegal dwellings were dismantled. Ms. Fesneau-Castaing punched a young Israeli soldier in order to flaunt her sacrosanct diplomatic status. Undoubtedly, she is basking in her "courageous" act of defiance, secure in the safe confines of Israel and far removed from places like Nigeria and Pakistan where real courage is required.
Posted by SS at 10:59 AM | Comments (3)
September 23, 2013
Renewed Attention to Palestinian Incitement
CAMERA has long highlighted the pernicious effect of Palestinian incitement, which, though too-often ignored by the American press, is a central obstacle to peaceful coexistence.
The importance of (ending) this phenomenon was raised this month in separate publications by David Pollack of the Washington Institute for Near East Policy and David Horovitz of the Times of Israel.
One interesting passage from the former:
A different but related and very frequent Palestinian assertion is that incitement is a predictable, understandable, and perhaps even inevitable response to the conditions of occupation under which Palestinians now live. As such, they say, incitement is impossible to stop—even if, ironically, that makes it harder to convince Israel to end the occupation. If, however, the occupation were to end somehow, then incitement would arguably cease of its own accord.

This may seem logical, but only until two complicating factors are considered. First, it begs the question of "how to get from here to there"—that is, how to end the occupation while incitement continues. Second, it ignores the historical evidence from all the other cases in which Israel withdrew from an occupation but anti-Israel incitement raged on or intensified, tolerated and even abetted by the Arab governments in charge: Egypt, Jordan, Lebanon, and most recently Gaza. This record suggests that even after a compromise peace deal with the PA, incitement could well continue from a new, more powerful vantage point—unless the deal itself includes some kind of built-in corrective measures against that possibility.
And from the latter:
And nine years after his death, incitement against Israel's very existence remains widespread — in Palestinian schools and summer camps, newspaper articles and caricatures, TV shows and advertisements, where Israel has no place, where Israeli cities have Arabic names, where the Jews have no Middle East history.

Arafat told president Bill Clinton at Camp David in 2000 that he couldn't sign a peace deal then because he would be assassinated by his own people for doing so. But that was a consequence of the uncompromising climate that he had most deliberately created.
Posted by GI at 04:42 PM | Comments (0)
NY Times Makes a Tweeter Out of Rouhani
The New York Times today paints an image of Hassan Rouhani, Iran's latest Holocaust-questioning president, in front of his computer Tweeting nice things to the Jews:
What is new is Mr. Netanyahu's explicit comparison of Iran to North Korea — a rhetorical device devised to undermine Mr. Rouhani's image as a moderate leader who posted greetings on Twitter to Jews for Rosh Hashana, the Jewish New Year.
As we know, though, Rouhani did not "post" any such greetings to Twitter. He doesn't run a Twitter account.
Factual error aside, the passage is also noteworthy in that it continues a pattern at the newspaper of casting Israeli concerns as "devised rhetoric" or cynical spin, while statements by Israel's adversaries are often portrayed as genuine, reflecting inner feelings that can evoke reader sympathy.
Our monograph Indicting Israel, which reports on the results of CAMERA's six-month study of New York Times reporting, provides several examples of this double standard.
In stories about peace negotiations and the Palestinian move for UN statehood recognition, the newspaper asserted that "fruitless negotiations with Israel made [Mahmoud Abbas] feel as if he had little choice — and little to lose — by taking his case to the sympathetic world forum." The Times further justified Abbas's move by saying Israel left Mr. Abbas "a sense of having no alternatives." Palestinians were "despairing" of the negotiations process, and "Mr. Abbas felt let down."
In contrast with these credulous descriptions of Palestinian feelings, Israel's position was generally, and appropriately, relayed as a position: "Israel says...," "Israeli officials argue...," "The basic Israeli position [is]...."
Or worse: As with the recent example describing Israeli worries as "a rhetorical device devised to undermine," the newspaper had described Israel's position about the peace process as spin, as in the passage, "Mr. Netanyahu's office "seemed eager to sound open" to renewed talks...."
This double standard is subtle, but undoubtedly has an impact on readers' views.
Posted by GI at 12:25 PM | Comments (0)
September 20, 2013
Israel-Detractor Roger Waters Promotes Irish "Educational Program" about Israeli-Palestinian Conflict
We don't need no education… Unless maybe it's an anti-Israel education?
Pink Floyd frontman Roger Waters, known broadly for his advocacy of the anti-Israel Boycott Divest Sanction movement but not for his expertise in Middle East history or international law, is sponsoring a curriculum in Ireland, entitled "Palestine and Israel: How will there be a just peace?"
Rob Harris, who lives in Ireland and blogs at eirael.blogspot.com, writes on Crethi Plethi:
Ireland's public service broadcaster, reported today that Roger Waters is sponsoring a "human rights" educational programme for second-level students, concerning the Middle Eastern Israeli-Palestinian conflict.

[…]

The broadcast did not make any mention of Roger Waters' prolific criticism of Israel. Some commentators, such as Dominic Lawson, deem Waters' stance to be highly antagonistic toward Israel, and perhaps, more broadly speaking, toward the Jewish race itself.

Waters' more recent performances of The Wall have been mired in controversy due to the use of what many deem to be traditionally anti-Semitic motifs, principally a pig embossed with a Star of David. Previously Waters stirred controversy when images of Star of David bombs associated with Dollar signs were used at his concerts.
Meanwhile, The Simon Wiesenthal Center is criticizing Amnesty International for selecting Roger Waters to present the group's upcoming 'Ambassador of Conscience' award. Rabbi Abraham Cooper, associate dean of the Simon Wiesenthal Center is quoted in a press release:
"Instead of denouncing Roger Waters for his bigotry, Amnesty International places him center-stage of their human rights celebration; the same Roger Waters who brazenly floats a pig with a Jewish Star of David at concerts across Europe, including Germany and Warsaw and who is a leading campaigner promoting a cultural boycott of Israel, the Middle East's only democracy," Cooper [said]. […]

"Today, instead of commending Israel for its humanitarian treatment of injured Syrian combatants and civilians; instead on focusing on the gassing of Syrian children and mounting human rights abuses in the Arab world; Amnesty Iinternational has chosen to elevate someone who abuses Israel and insults Jewish values and symbols," Rabbi Cooper concluded.
It seems like "human rights" groups and Roger Waters himself do need an education.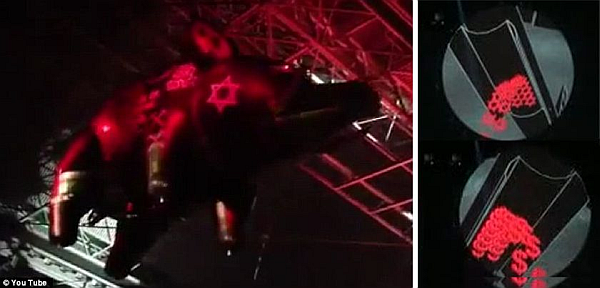 Roger Waters' anti-Israel and anti-Semitic imagery. Left: A pig-shaped balloon featuring the Star of David was released into the sky during a recent concert in Belgium, July 2013. Right: Images of planes dropping bombs in the shape of Jewish Stars of David followed by dollar signs during his 2010-2011 The Wall Live tour.
Posted by SC at 02:19 PM | Comments (1)
September 17, 2013
Where's the Coverage? And the Flotillas? Egypt Cracks Down on Gaza

Remember when Gaza was an "open air prison," as the Huffington Post called it? Remember when the tunnels, smuggling terrorists and weaponry in and out of the Strip, were "a legitimate trade and passenger route, one that is necessary for survival," according to The New York Times?
That was when Israel was trucking in tons of goods and the Rafah crossing between Egypt and Gaza was open.
Well, Israel is still trucking food, medicine, clothing, construction materials and other supplies into Gaza. Last week, September 8-14, Israel sent 1,428 trucks carrying 38,545 tons of goods into the Palestinian enclave. So what's changed? Egypt is cracking down on Gaza, that's what.
Then how come you don't hear much about the suffering of Gaza residents? Because it can't be blamed on Israel.
IRIN, the Integrated Regional Information Networks, describes itself as an editorially independent, non-profit project of the UN Office for the Coordination of Humanitarian Affairs (OCHA). On September 17, IRIN reported:
Residents and officials in Gaza say the repeated closures of the border crossing into Egypt, a key lifeline for Palestinians in the occupied territories, is destroying livelihoods, harming health and lowering basic living conditions.

The border crossing at Rafah has now been closed for seven consecutive days - the second sustained closure in the past few weeks - following instability in the Sinai region on the Egyptian side of the border.

A reopening is promised tomorrow, Wednesday, but the closures, reduced operating hours and the crackdown on smuggling tunnels are squeezing the country's most important supply line.

[…]

The closures, along with the large-scale destruction of smuggling tunnels that were a major supply route into Gaza, are leading to shortages and higher prices for basic goods.

OCHA estimates that fewer than 10 tunnels are operational, down from 50 in previous weeks and 300 before June [when demonstrations erupted in Egypt, culminating in the removal of President Mohamed Morsi].
So, Egypt –which is not trucking supplies into Gaza– closes the Rafah crossing and shuts down the smuggling tunnels that are "necessary for survival". Naturally you've read about this in The New York Times and the Huffington Post. No?
Ahram Online, the Egyptian news Web site, reported on statements by Ahmed Ali, spokesman for the Egyptian Armed Forces:
According to Ali, the army has arrested around 309 militants and confiscated a number of munitions, including mortars and rocket-propelled grenades.

He added that some of the confiscated hand grenades bear the stamp of Al-Qassam brigades –the militant wing of Gaza's Islamist ruling party Hamas.

"Hamas is also responsible for securing the borders," said Ali, who added that houses placed on the border with the Gaza strip are a threat to national security.

Ali stated that while no buffer zone has been declared between Sinai and Gaza yet, the army is securing a distance of between 500 meters and 1 kilometer at the border.
Gaza exports terrorism and terrorists to Egypt and Egypt cracks down. Egypt destroys smuggling tunnels, closes the crossing, and secures territory on the border. Naturally, human rights activists around the world are planning large-scale demonstrations and setting off on their protest ships. No?
The Arab press, Jewish and Israeli media have covered this story. To their credit, there has been some reporting on this subject by United Press International but it has not been picked up by most of the popular press which has given it precious little attention.
When Israel tries to protect its citizens from thousands of rockets, missiles and terrorist attacks from Gaza, there's a hue and cry, outrage and indignation. When Egypt responds to terrorism in the Sinai… Where are the protests? Where are the flotillas? And for heaven's sake, where's the coverage?
Setting sail for Egypt? Don't hold your breath.

Posted by SC at 09:43 PM | Comments (3)
Palestinian Parents opting for Israeli School Curriculum
In an article published on September 13, 2013, Why Some Palestinians Want to Learn Like Israelis, The Christian Science Monitor exposes how Palestinians in east Jerusalem are torn between their commitment to an ideology that rejects any accommodation to the reality of a unified Jerusalem under Israeli control and their desire to provide a better future for their children. According to David Koren, adviser on east Jerusalem to the Jerusalem mayor, Nir Barakat:
''The Palestinian Authority, Fatah and Hamas may oppose this but parents know that the future of their children is in Israel... In a series of meetings with us, parents requested having the option of the Israeli curriculum. People were paying 12,000 shekels ($3,430 dollars) for private courses to prepare their children for Israeli universities and they asked the mayor, why not open a track within the school?''
While Palestinian officials continue to demand unswerving obedience to their political agenda, some parents place a higher priority on a better education and more prosperous future for their children.
Posted by SS at 11:30 AM | Comments (0)
AFP Didn't Get Islamic Jihad Memo
Apparently, news wire service Agence France-Presse (AFP) didn't get the Islamic Jihad memo. According to numerous media outlets, including the BBC, Ha'aretz and Reuters, Islamic Jihad issued a statement this morning mourning the loss of its member, Islam al-Tubasi, who was mortally shot today in an Israeli army raid in the Jenin refugee camp.
While all of these media outlets had no trouble establishing al-Tubasi's membership in Islamic Jihad, AFP wasn't so sure. It reported:
The [Palestinian security] sources had no information on whether he was engaged in militant activity but said that his brother, who had been active in Islamic Jihad, was shot dead by troops in 2006.
Even if Islamic Jihad inadvertently omitted AFP from its mailing list, the terror group made al-Tubasi's membership known on its Web site.
A screen shot from the Islamic Jihad home page, which features a photo of al-Tubasi's funeral and calls him "one [of] Islamic Jihad militants in Jenin refugee camp" (Google translate)
Posted by TS at 06:40 AM | Comments (0)
September 16, 2013
The Tripod: CAMERA Links in Three Languages -- Sept. 13-16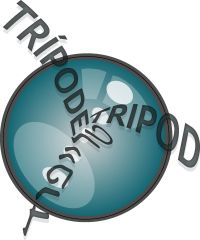 Does the evidence support the BBC's touting of "less hardline Iranian stance" on nuclear issue?


The BBC continues to paint a misleading picture of a 'moderate' new Iranian president. (BBC Watch)

BBC regular Atwan's week: speech at Hamas-linked conference, interview on Hizballah TV
A regular BBC guest commentator on the Middle East was recently to be found on Al Manar TV and at a Hamas-linked conference. (BBC Watch)

AP Better Than AFP on 20 Years Since Oslo
AP's article on 20 years since Oslo mentions Palestinian terror attacks, something the AFP did not do in its egregiously skewed coverage. (Snapshots)

Glenn Greenwald's top 5 anti-American rants
In addition to his well-documented record of antisemitism, Guardian columnist Glenn Greenwald also possesses an extreme hostility towards the United States - an ideological orientation which calls into question those who take seriously his reports on U.S. national security. (CiF Watch)

The Economist's extraordinarily misleading 12 words on why Hamas hates Israel
The Economist's brief explanation of why 'Hamas hates Israel' is, sadly, par for the course in the context of the UK media's continuing obfuscation regarding the Islamist terror group's theologically inspired antisemitism and commitment to jihad. (CiF Watch)

Assumptions presented as facts
Some Spanish-speaking media reproduced a Foreign Policy article stating assumptions about Israel's alleged nerve gas stockpile as fact. (ReVista de Medio Oriente)

Northeastern's SJP Violates School Policy
Students for Justice in Palestine protest a pro-Israel event without a permit, a violation of school policies. A Boston Globe columnist takes up their case. (In Focus)

The good, the bad and the naive
Yediot insinuates a sexist motivation for not appointing Israel's first female governor of the Bank of Israel (Presspectiva)

Middle East headlines in the Spanish speaking press
Headlines focus on the UN report on the use of chemical weapons in Syria, but the press also emphasizes that Israel hasn't signed the UN Convention on Chemical Weapons. (ReVista de Medio Oriente)

Problematic UN
In an Op-Ed, a CAMERA CCAP Liaison at the University of New Orleans sheds light on problems at the UN. (In Focus)

Posted by RH at 06:35 PM | Comments (0)
September 15, 2013
AP Better Than AFP on 20 Years Since Oslo
Last week we noted AFP's egregious omission of any mention of Palestinian suicide bombings and rocket attacks in its coverage marking 20 years since the signing of the Oslo accords. The AFP's entirely one-sided reporting in which Palestinians had zero role in the breakdown of talks stands in stark contrast to the AP's more balanced story.
Though Karin Laub's article, "20 years on, Oslo Accords promise rings hollow," focuses largely on settlements, it also manages to refer to Palestinian violence.
She writes:
Many Israel, scarred by Palestinian suicide bombings and rocket fire from Gaza, are skeptical of the other sides' intentions and believe the politically divided Palestinians cannot carry out a peace deal, even if one is reached. . . .

Over the past 20 years, both sides have traded blame over the failures. . .

Israelis say Palestinians have used violence to try to extract concessions.
AP's references to Palestinian suicide bombings and rockets is only noteworthy due the AFP's skewed "reporting." Maybe if the AFP found a reporter whose other job isn't working for a Palestinian Authority newspaper, it too could get the job done.
Update: Since major media outlets have given such scant attention to the Israeli perspective on 20 years since Oslo, readers might want to check out BESA's "Twenty Years to Oslo" by Prof. Efraim Inbar. He writes:
The Oslo process – started between Israel and the Palestinians 20 years ago – clearly failed to bring a resolution to the conflict, and did not result in a peaceful coexistence between Israelis and Palestinians. The nearly 1,500 Israeli casualties and many more thousands of wounded during this period by Palestinian terrorist and rocket attacks testify to this failure. Former Prime Minister Yitzhak Rabin's land-for-security formula did not work. Moreover, the Palestinian Authority (PA), established within the framework of the Oslo process, now rules in the West Bank and promotes anti-Israel hatred through its education system and controlled media. Furthermore, Hamas, an Islamist organization dedicated to destroy the Jewish state, rules Gaza, continuing the armed struggle against Israel.

The current peace negotiations are unlikely to change the status quo. The chances that they will lead to the establishment of a stable, unified, and peaceful Palestinian state are nil. The differences in positions, particularly on refugees and Jerusalem, are unbridgeable. Moreover, the PA has displayed considerable difficulties in state building, and the resulting entity borders on a failed state. It failed to meet the essential test of statehood, monopoly over the use of force, and subsequently lost control over part of its territory, Gaza. It is hard to imagine the PA surviving without the infusion of billions of dollars of international aid. The PA mirrors the deep socio-economic and political crisis of several Arab states . . .
Posted by TS at 03:13 AM | Comments (1)
September 12, 2013
The Tripod: CAMERA Links in Three Languages -- Sept. 10-12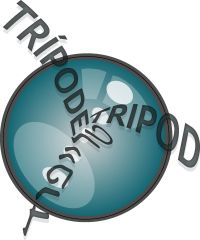 Has the BBC discovered 50,000 previously unknown Jews in Iran?
The BBC over-estimates Iran's Jewish community by at least 50,000. (BBC Watch)
AFP's Timeline of Bias, Redux
A lopsided AFP timeline recounting 20 years since the Oslo Accords recounts Israel's counter-terrorism actions while completely ignoring the Palestinian violence that prompted them. (CAMERA)
BBC ignores Ramallah demonstration against talks, PA cash to released terrorists
Certain events in Palestinian society are habitually ignored by the BBC in its portrayal of the 'peace process'. (BBC Watch)
Where is the Star?
Students at McNeese State University in Louisiana start their school's first pro-Israel group with CAMERA's help. (In Focus)
Where's the coverage?
The Spanish media continues to ignore Palestinian terrorism incitement. (ReVista de Medio Oriente)
Context without context
Spanish channel Cuatro web provided biased context about the new peace talks between Israelis and Palestinians. (ReVista de Medio Oriente)
Middle East headlines in the Spanish speaking press
The press discusses Israel's "caution" regarding the turmoil in Syria and the Russian-American talks to be held in Geneva. (ReVista de Medio Oriente).
Supporting Palestinians, Except in Syria
An anti-Israel conference starts this week at Australian National University. (In Focus)
Multiple Perspectives
Gil Troy responds to Peter Beinert: "Do gays give out literature justifying homophobia? Do feminists make the argument for sexism?" (In Focus)
Richard Falk, Europa Press, BDS and the "occupied territories"
In a vicious circle, the media chooses biased sources in order to create a biased agenda and produce biased information. (ReVista de Medio Oriente)
Failing to report
The Spanish press consistently fails to report on Palestinian incitement to violence, leading to the recurrent question: Where is the coverage? (ReVista de Medio Oriente)
The Israeli Press Continues to Use the Loaded Term "Jewish Lobby"
Why the term the "Jewish Lobby" should no longer be used by the Israeli press. (Presspectiva)
The Guardian falsely characterizes First Intifada as a "largely unarmed rebellion"
Though the First Intifada may not have been as bloody as the Second Intifada, the iconic image of rock-throwing Palestinian youths associated with the Palestinian uprising from 1987-91 is extremely misleading. The fact is that more than 200 Israelis were killed during that time, and thousands injured. (CiF Watch)
Posted by RH at 05:41 PM | Comments (0)
New York Times Repeats False Promises in Defense of Putin Op-Ed
In defense of his decision to publish a controversial Op-Ed by Russian president Vladimir Putin, New York Times editorial page editor Andrew Rosenthal made some high-minded claims about the newspaper's supposedly non-judgmental and ideologically open Op-Ed pages. Those claims, however, don't withstand scrutiny.
Although Rosenthal told the newspaper's public editor that he doesn't agree with many of the of the points in the Op-Ed, he goes on to insist that this is "irrelevant."
"There is no ideological litmus test" for an Op-Ed article, he claimed.
Looking back at the newspaper's track record, though, it's clear that ideology does play a role in what is published and what is not.
Consider this: When Richard Goldstone, the head of a UN "fact finding mission" on the war between Hamas and Israel that began in December 2008, submitted an Op-Ed to the New York Times harshly criticizing Israel, the piece was accepted and placed in the September 17, 2009 edition of the newspaper.
A year and a half later, Goldstone approached the New York Times with a bombshell. He had repudiated the central and most slanderous finding of the anti-Israel United Nations report that bears his name, and sought to share this dramatic and important news in a new Op-Ed. But this time, the newspaper rejected his submission.
This decision to prominently highlight views that accord with the newspaper's unsympathetic disposition toward Israel while shying away from more favorable conversation about the Jewish state fits a pattern.
CAMERA's nine-month study of the New York Times Opinion section found a consistent bias in the newspaper's selection of Op-Eds. As the study explains,
The newspaper's editors have repeatedly proclaimed their commitment to presenting a diversity of opinion on the Op-Ed pages. Former Op-Ed editor David Shipley insisted that the newspaper tends to "look for articles that cover subjects and make arguments that have not been articulated elsewhere in the editorial space. If the editorial page, for example, has a forceful, long-held view on a certain topic, we are more inclined to publish an Op-Ed that disagrees with that view." The current editorial page editor, Andrew Rosenthal, similarly asserted that editors "are not looking for people who agree with us all the time" and are aiming for "balance over time."

But there was no balance about the Palestinian-Israeli conflict over the study's entire time period — not in editorials, not in columns, and not in guest Op-Eds.

• Of 7 Op-Eds discussion the Palestinian-Israeli conflict, 4 were predominantly negative toward Israel and only 1 was positive.

• There were no Op-Eds negative toward the Palestinians, and 1 Op-Ed that was positive toward the Palestinians.
The Times is certainly entitled to publish an Op-Ed by Putin. But editors should not pretend that "there is no ideological litmus test" on the opinion pages. There is.
Below are two graphs from the study.
Posted by GI at 11:40 AM | Comments (0)
September 11, 2013
Where's the Coverage? Palestinian Support for Terrorism Highest in Muslim World

As many around the world remember the tragic terrorist attacks of September 11, 2001, Pew Research released a poll showing that, among Muslim populations around the world, support for terrorism was highest in the Palestinian territories.
According to the survey, a majority –actually 62%– of Muslim Palestinian Arabs believe suicide bombings can often or sometimes be justified while only 16% believe they can never be justified. This far outpaces the support for suicide bombings in other populations surveyed, including even in Lebanon or Nigeria.
In addition, support for Al Qaeda, the terrorist group that perpetrated the September 11 attacks, was higher among Muslims in the Palestinian territories than any other group surveyed.
When UPI reported on the poll, Palestinian support for terrorism did not make the headline and rated only a mention buried near the end of the story. Only some bloggers like Elder of Ziyon covered this story as did the Israeli press. Arutz Sheva reported:
The results should not be surprising given the widespread campaigns of incitement by both Hamas and Palestinian Authority, according to Itamar Marcus, director of Palestinian Media Watch (PMW), an NGO which monitors incitement in the Palestinian media.

"The Palestinian Authority, through its religious establishments, has been presenting the killing of Jews as an Islamic imperative for many years," Marcus said, speaking to Arutz Sheva.

"Just last year the [Palestinian Authority-appointed] Mufti of Jerusalem quoted the Hadith [Islamic teaching] which was quoted throughout the intifada period, saying that the end of days will only come when the Muslims kill the Jews.

"The constant brainwashing of Palestinians by their leadership... that killing Jews in the name of Islam is a duty, has clearly influenced them."
Indeed, the armed wing of Fatah, the party of Palestinian Authority President Mahmoud Abbas, just issued a leaflet urging Palestinian Arabs to conduct terrorist attacks against Israel on Yom Kippur, the holiest day of the Jewish calendar. The Jerusalem Post reported:
The group called on all its "units and sleeping cells" to start launching attacks against "the Zionist enemy."

It said that Palestinians should regard Friday as a "green light from our consciences to all our units and sleeping cells" to launch terror attacks against Israel.
Palestinian Muslim support for terrorism should surprise no one. After all, many celebrated the World Trade Center, Pentagon and Shanksville, Pennsylvania, terrorist attacks of September 11, 2001…
By contrast, last year when anti-American riots and protests were sweeping the Muslim world, and terrorists attacked the U.S. consulate in Benghazi, Israelis rallied in support of America.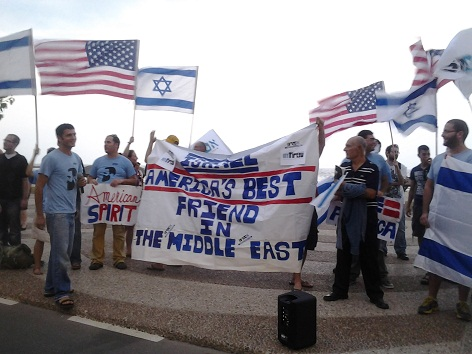 Though Palestinian Muslims support terrorism, suicide bombings and even Al Qaeda, Israel and Israelis share America's interests and values. Yet… where's the coverage?

Posted by SC at 08:43 PM | Comments (3)
September 10, 2013
Doing It Again: 'Our' terrorists are 'your' Islamists; Semi-Secret Identities at The Washington Post
Remember phonograph records, and how playing needles stuck in scratches–sometimes rendering the recording unlistenable? If so, you'll understand the "stuck-in-the-groove" problem typified by two examples from the September 9 print edition of The Washington Post.
"In ancient Christian town, war makes sudden appearance at convent; Nuns unharmed by extremists fighters, mother superior says" appeared on page A-9. It mentioned the Syrian rebel group Jabhat al-Nusra and noted that al-Nusra "is designated a terrorist organization by the U.S. government because of its declared affiliation with al-Qaeda." Correspondent Liz Sly filed The Post's report.
In contrast, the front page article, "Gaza lifeline is in peril as Egypt aims at Hamas," referred to "the Islamist movement Hamas" and reminded readers that "the group is an offshoot of Egypt's Muslim Brotherhood ...." But the otherwise informative dispatch, which reported that Israel "considers [Hamas] a terrorist organization," did not tell readers that the U.S. government does as well–not to mention Canada and other countries.
Post Jerusalem Bureau Chief William Booth, and Cairo correspondent Abigail Hauslohner paraphrased an Egyptian source as noting that " 'terrorist' groups were clustered" in the Sinai desert near Egypt's border with Israel. They also referred to "a Sinai-based militant group" that claimed responsibility for trying to assassinate Egypt's interior minister and said "militants have launched deadly attacks on military and police positions almost daily in the north."
If it's worth The Post telling readers that the United States has designated Jabhat al-Nusra a terrorist group, why is it not important to remind them of the same regarding Hamas (and, in Israel-Lebanon stories, Hezbollah)? Habits, especially bad–or uninformative ones–are made to be broken.

Posted by ER at 05:17 PM | Comments (1)
NBC Photo Flub
At the end of July, CiF Watch, a CAMERA affiliated site, prompted a correction at the EPA photo agency on a July 23 caption which wrongly stated that immigrants to Israel predominantly move to West Bank settlements. The original caption was:
Following communication from CiF Watch, EPA commendably published the following correction:
Weeks later, the error still stands on the NBC photo blog, which picked up the photo and original erroneous text from EPA.
EPA, NBC's source, long ago corrected. What's NBC waiting for?
Posted by TS at 06:22 AM | Comments (0)
Confounded on the Rehm Show
In the Friday, Aug. 30 edition of NPR's "The Diane Rehm Show," substitute host Steve Roberts allows an egregious false charge against Israel to pass without challenge. In a discussion about potential international strikes in Syria, the confounded "Frank" of Charlotte, N.C., who confuses Syria's Basher Assad with Egypt's Anwar Sadat, pipes in at 35 minutes, 29 seconds into the show:
Oh hi, okay. I was wondering where Sadat (sic) or the guy from Syria where he got his chemical weapons from and I'd like to make a comment. Okay, during the Israeli invasion of Gaza they used chemical weapons that actually killed children. That's a war crime. Are we going to be bombing them too? That's what I'd like...
Neither the host nor any of the three guests (Abderrahim Foukara, Washington bureau chief of Al Jazeera Arabic; Elise Labott, CNN foreign affairs reporter; and Howard LaFranchi, foreign affairs correspondent at The Christian Science Monitor) made any attempt to refute Frank's false charge.
Instead, taking a page out of C-SPAN's book, host Roberts states:
Thank you very much. What do you think, Abderrahim?
Al Jazeera's Foukara then addresses the question about the source of Assad's chemical weapons.
It's unfortunate that a caller who has trouble distinguishing between Sadat and Assad made it past the show's screeners. (Of course, it's possible that he misled about his intended comments.) It's also a pity that a show that promises "thoughtful and lively discussions" let a blatant falsehood stand.
As the British Observer stated in a correction Sunday (Sept. 8):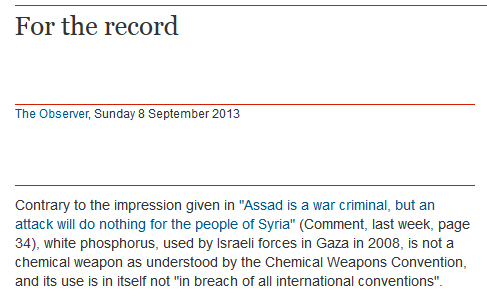 Yiftah Curiel, the spokesman at the Israeli Embassy in London who had urged the Observer to correct, was quoted in a Jerusalem Post article about the correction:
"This is an example of zero tolerance for disinformation," the official said. "If this goes unchallenged, then it becomes the conventional and accepted wisdom. It needs to be corrected."
The next time NPR, ensconced in its $201 million new luxury building, sends out the call for donations, recall the network's own little contribution to the growing attempts to defame Israel with bogus charges about chemical weapons.
For more on Israel's use of white phosphorus in Gaza, see here.
Posted by TS at 03:04 AM | Comments (0)
September 09, 2013
The Tripod: CAMERA Links in Three Languages -- Sept. 4-9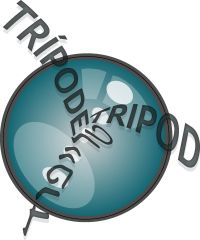 Toned down BBC reporting on Iranian, Syrian threats against Israel
Despite its intensive coverage of the Syria crisis, the BBC is barely reporting threats against Israel coming out of Tehran and Damascus. (BBC Watch)
Filmed reports on the BBC News website's Middle East page in August
Over half the Israel-related filmed reports appearing on the BBC News website during August promoted the theme of Israeli building as an obstacle to peace . (BBC Watch)
Our Pro-Israel groups are starting the new year with information booths on campus
Our students are showing up at activity fairs and campus centers, teaching others about Israel and letting them know how they can get involved. (In Focus)
Parallel Manual of Style
The Spanish news agency Europa Press labels Israeli police raids "reprisals" instead of peresenting them as law enforcement operations against suspected criminals. (ReVista de Medio Oriente)
Anti-Israel Professors at Northeastern
A new documentary will examine the problem of students studying in the biased and anti-Israel climate created by their professors at Northeastern University. (In Focus)
Ma'ariv Proves It Can Be Haaretz
Maariv gives a one sided (and erroneus) summary of the case of Firezone 918 (Presspectiva)
Middle East in the Spanish speaking press
The press points out the possibility of a chemical attack on Israel from Syria while at the same time emphasizing Syria's decision to deliver their chemical arsenal to the UN. (ReVista de Medio Oriente)
The Guardian again promotes myth that Ariel Sharon started 2nd Intifada
One of the more common false narratives regarding the Israeli-Palestinian Conflict advanced by the Guardian is that Ariel Sharon's visit to the Temple Mount in 2001 "sparked" the 2nd Intifada – a lie repeated so often that casual observers could be forgiven for believing it.. (CiF Watch)

Posted by RH at 05:39 PM | Comments (0)
September 04, 2013
On Israel, The Washington Post Does Well, USA Today Does Better
The Washington Post's "As U.S. allies weigh strike on Syria, Israelis rush for gas masks" (Aug. 29, 2013) was informative and current. The 17-paragraph article, by Post Jerusalem Bureau Chief William Booth and Ruth Eglash, explained how Israeli officials were distributing, and citizens lining up for gas masks in preparation for a possible Syrian attack. The regime of Bashar al-Assad had threatened Israel if the United States struck Syria for using poison gas against its own people as part of that country's civil war.
The Post report, on page A-9, recalled Israelis' use of "safe rooms" during the 1991 Persian Gulf War, when Iraqi dictator Saddam Hussein fired missiles at the Jewish state in response to the U.S.-led campaign to evict his troops from Kuwait. It quoted Yuval Steinitz, Israel's minister for international affairs, strategy and intelligence, that Syrian leaders "have no barriers, no moral inhibitions." And it was illustrated with a two column by 2-½ inch color photograph of Israelis picking up free gas masks at a distribution point.
Nevertheless, USA Today scooped The Post with its lead front-page article, "Syrian crisis sparks worry across globe; Israelis, caught in the cross hairs, are busy stocking up on gas masks" (August 28). A day earlier than The Post's coverage, USA Today's Michele Chabin, Kate Shuttleworth and Oren Dorell went into greater depth, quoted more officials sources, including a member of Assad's Ba'ath Party who threatened Israeli directly, and more average Israelis.
Two large photographs in the print edition illustrated USA Today's 38-paragraph news-feature. A two column (over three) by five-inch color picture showing a mother helping her young daughter wear a gas mask dominated the front page. A three and a-half column by five inches deep black-and-white, portraying Israelis in line for gas masks, highlighted the continuation on page two. An American analyst was paraphrased as saying "the threats by Iran and Syria [to attack Israel in response to a U.S. strike against Damascus] are not idle ones, and could have drastic repercussions."
USA Today lacks The Post's resources for foreign news coverage. But in this case, it got there first with more column inches, giving readers a more comprehensive picture of Israel's neighborhood.

Posted by ER at 02:41 PM | Comments (0)
September 03, 2013
The Tripod: CAMERA Links in Three Languages -- Sept. 1-3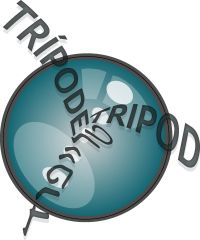 BBC defence correspondent: Al Kibar was a 'suspected' nuclear facility
The International Atomic Energy Agency says it was. US intelligence says it was. The BBC, however, is apparently not convinced. (BBC Watch)
BBC ESC: 'lack of due accuracy' on Davies Tweet from Operation Pillar of Cloud
Twitter – being fast-moving 'instant' messaging and cutting out the editorial 'middle-man' between the journalist and the public – is particularly susceptible to breaches of BBC editorial guidelines. (BBC Watch)
Robert Fisk finds Zionist smoking gun in likely U.S. attack against Syria
Before the U.S. has launched even one cruise missile against Syria in response to the regime's use of deadly chemical weapons, the Indy's Robert Fisk has already concluded that such an attack would be motivated by Zionist interests. (CiF Watch)
Haaretz Translators Are Back in the Habit
A Haaretz mistranslation turns a visiting Syrian nun from an Israeli fan to an Israeli critic (Presspectiva)
Lets Try Sticking To Facts
Haaretz op-ed falsely claims Netanyahu has never condemned racially motivated violence. (Presspectiva)
Palestinians Support Caterpillar
The BDS campaign calls for boycotting companies such as Caterpillar, while Caterpillar dealerships do business in Gaza and Ramallah. (In Focus)
Middle East in the Spanish speaking press
The press points out that "all the alarms" have been started in the region due to Israel's military exercise, but not because of Sirya's internat turmoil. (ReVista de Medio Oriente)

Posted by RH at 05:38 PM | Comments (0)
September 01, 2013
When Wright is Wrong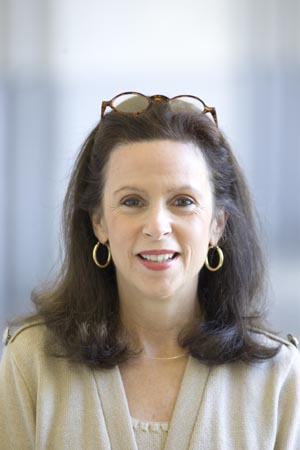 Robin Wright, a scholar at the U.S. Institute of Peace as the Woodrow Wilson Center, is regularly called upon by the mainstream media to comment on the tumultuous Middle East. Despite her credentials, Wright is not always right.
Last month, for example, appearing on the BBC, she called convicted murderers and attempted murderers "political prisoners."
And last week, writing in the Los Angeles Times, Wright errs ("The risk of taking on Syria"):
I lived in Beirut during Israel's 1982 invasion of Lebanon to evict the Palestine Liberation Organization. It achieved the immediate goal, yet Operation Peace for Galilee also backfired: Iran deployed Revolutionary Guards to Lebanon and created Hezbollah, which ultimately drove out both Israeli troops and American peacekeepers. It was Israel's first retreat — made voluntarily due to inexorable costs — in the long Arab-Israeli dispute. (Emphasis added.)
Contrary to Ms. Wright's claim, Israel's 2000 withdrawal from Lebanon was not the country's first retreat in the Arab-Israeli dispute. Prior to the retreat from Lebanon, Israel had undertaken multiple withdrawals.

Following the 1956 Suez crisis, Israel withdrew from Sinai and Gaza (and later returned, in 1967). The LA Times ("Israel at 50: Decades of Conflict," April 12, 1988) reported:


March 1957: U.N. forces are sent to keep peace in the Sinai and Gaza Strip. Israel retreats from both. . . .
As part of a 1974 armistice agreement with Syria, Israel withdrew from part of the Golan Heights, including the town of Quneitra. As the Los Angeles Times' John Daniszewski reported on April 2, 2000:


In an armistice agreement hammered out by Secretary of State Henry A. Kissinger, Syria managed to obtain an Israeli withdrawal from Quneitra . . .
As the Los Angeles Times reported ("Israel at 50: Prelude to Peace," April 12, 1998):
1978: Sadat and Begin meet with President Jimmy Carter at Camp David and agree to an Israeli withdrawal from Sinai in exchange for full diplomatic relations between the two countries. . . . 1982: Israel withdraws from Sinai.
When Israel withdrew from the entire Sinai Peninsula in 1982, relinquishing vital installations such as air bases, mountain passes and oil fields, as well as settlements, it withdrew from 91 percent of the territory that it gained in 1967.
In addition, after Israel and the Palestinian Authority signed the Interim Agreement on Sept. 28, 1995, Israeli troops withdrew from the majority of the Palestinian population centers in the West Bank. (See Martin Gilbert's map showing the extent of the withdrawals.) As the LA Times reported on Dec. 28, 1995 (Mary Curtius, "Jeers, then cheers as Israelis withdraw. West Bank: The last pullout of the year comes in an emotional Ramallah, the city that is expected to be Arafat's base"):
For the final time this year, Israeli troops hauled down their flag and pulled out of a West Bank city Wednesday, ducking a hail of stones as their jeeps speeded out of the town expected to become Yasser Arafat's West Bank base.

The pullout from Ramallah leaves Arafat's forces in control of seven of the West Bank's eight Palestinian cities and about 400 villages.
In 1997, Israel withdrew from most of the disputed West Bank city of Hebron. The Los Angeles Times reported (Rebecca Trounson, dateline Hebron, Jan. 17, 1997, "30-Year Hebron occupation ends with a handshake"):
The Israeli army ended 30 years of occupation of most of this sensitive West Bank city just before dawn today, handing its hilltop headquarters over to Palestinian police as a handful of witnesses cheered.

The long-awaited withdrawal from 80% of this ancient city came hours after Israel's parliament overwhelmingly approved the Hebron pact sealed Wednesday by Prime Minister Benjamin Netanyahu and Palestinian Authority President Yasser Arafat.
Posted by TS at 07:56 AM | Comments (0)