« Rape Victim, Lost in Translation | Main | Where's the Coverage? Israel to Build Housing in West Bank...for Palestinians »
June 12, 2013
Washington Post Shows Israel in Its Own Right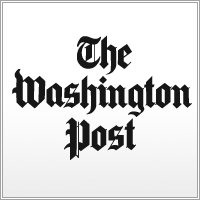 Not one but two articles in The Washington Post's print edition on June 12 let readers see Israel in its own right, not distorted by the filter of "the Palestinian narrative."
"Israeli leadership's outlook on Iranian vote remains dim; Concerns About Nuclear Policy; New president won't give up program, officials say" by Jerusalem Bureau Chief William Booth was a timely, straight-forward account. It spotlighted Israeli leaders' worries about Tehran's reportedly accelerating nuclear weapons
program.
"Israeli drivers ride the Waze craze, and so does Google" by Ruth Eglash and Booth, was a rare example of a business news feature that both reported breaking technological and commercial developments and shed light for American readers on a different
culture.
CAMERA has criticized Post coverage repeatedly for tending to filter news about Israel through the distorting "Palestinian narrative," It is noteworthy that neither of these articles did so. Instead, they kept to journalism's essential "who, what, when, where, why and how," properly leting Israeli developments stand on their own.

Posted by ER at June 12, 2013 03:50 PM
Comments

Wonderful to see Israel's wonderful
developments stand on their own. Their
accomplishments need to be brought out on a
large scale, that is better public relations.

Posted by: Selma Soss at June 16, 2013 01:04 AM
Guidelines for posting
This is a moderated blog. We will not post comments that include racism, bigotry, threats, or factually inaccurate material.
Post a comment