« May 2013 | Main | July 2013 »
June 30, 2013
CNN Creates Fiction on the Ground
In an erroneous headline and article last week, CNN falsely reports that Israel has approved an "East Jerusalem settlement."
The first paragraph, like the headline, errs:


Israel approved Wednesday the construction of a settlement in East Jerusalem just before U.S. Secretary of State John Kerry is to visit the country on a peace mission.
Likewise, the sixth paragraph erroneously refers to "Wednesday's approval of a 69-unit settlement in East Jerusalem. . . . "
In fact, Israel did not approve the "construction of a settlement," nor did it approve "a 69-unit settlement in East Jerusalem." The clear -- and false-- implication of CNN's language is that Israel allowed the construction of a new settlement consisting of 69 units. The approval involved the addition of 69 units to Har Homa, a large, well-established neighborhood in Jerusalem which is presently composed of 5,500-6,000 homes. Thus, the addition of the 69 planned new homes constitutes an approximate one percent growth of a pre-existing community.
As the New York Times correctly reported:
The chief Palestinian negotiator condemned Israel on Thursday for moving closer to constructing 69 apartments in a Jewish neighborhood on territory seized in the 1967 war even as Secretary of State John Kerry arrived for a fifth round of meetings in his intensive push to revive Middle East peace talks.
In addition, CNN's wholesale adoption of tendentious language is noteworthy. First, reporters Kareem Khadder and Michael Martinez refer to Har Homa, a Jerusalem neighborhood over the pre-1967 armistice line as a "settlement." While Palestinians consider Har Homa a settlement, Israelis consider it a neighborhood in Jerusalem.
Second, the reporters paraphrase Palestinian Saeb Erekat, stating:
Palestinian chief peace negotiator Saeb Erekat called out to the world Thursday to stop Israel from building more settlement homes. Letting Tel Aviv get away with it, takes away any motivation for Israel to work towards peace, he said.
Erekat did indeed use the erroneous shorthand of "Tel Aviv" as referring to Israel's capital. But as an impartial news organization, CNN has an obligation to inform readers when a source that it quotes or paraphrases provides blatantly false information -- in this case, that Tel Aviv is Israel's capital.
Posted by TS at 07:28 AM | Comments (2)
Kerry Meeting, Relocated in Translation
Netanyahu and Kerry meeting Friday in Jerusalem (AFP/Getty photo by Jacquelyn Martin)
We have taken media outlets to task in the past for referring to Israel's capital with the erroneous shorthand of "Tel Aviv."
The Boston Globe and, more recently, the Washington Post have both commendably corrected that error. For instance, the Post corrected March 30, 2012:
A March 21 A-section article about President Obama's annual message to the Iranian people incorrectly referred to Tel Aviv as the capital of Israel. Israel designated Jerusalem as its capital in 1950, although many countries maintain embassies and other diplomatic missions in Tel Aviv because of the Palestinians' competing claim on Jerusalem as their capital.
Unsurprisingly, Palestinian spokesman Saeb Erekat is undeterred, and continues to use Tel Aviv as a shorthand for Israel's capital. (It is problematic when CNN paraphrases Erekat's statement about Tel Aviv, without quotation marks, and without indicating that, in fact, Jerusalem is Israel's capital.)
But today's English edition of Ha'aretz, in print on page-one and online, takes the Tel Aviv-as-Israel's-capital problem to a whole new level by relocating a Jerusalem meeting Friday between Prime Minister Netanyahu and Secretary of State Kerry to Tel Aviv. Ha'aretz reports:
In fact, the meeting took place in Jerusalem, not Tel Aviv. As reported today by Michael Gordon in the International Herald Tribune, which in Israel is published and distributed together with the English edition of Ha'aretz:
Mr. Kerry then flew by Jordanian helicopter to Jerusalem, where he met Friday afternoon with Prime Minister Benjamin Netanyahu of Israel. . . .

Mr. Kerry's meeting on Friday with Mr. Netanyahu was held int he Yitzhak Rabin suite of the David Citadel Hotel.
The David Citadel is in Jerusalem. Ha'aretz's Hebrew version of this article does not contain the misinformation about Tel Aviv, making this the latest case of "Ha'aretz, Lost in Translation."
Update: 7:15 a.m. EST -- Online Article Corrected
In response to communication from CAMERA, editors have corrected the online version of the article, which now appears as follows:
Stay tuned for news of a print correction.
July 1 Update: Ha'aretz Corrects: Netanyahu, Kerry Met in Jerusalem, Not Tel Aviv
Posted by TS at 04:50 AM | Comments (1)
June 27, 2013
Where's the Coverage? Palestinian Terrorists Use Journalists as Human Shields

It should come as no surprise to anyone who follows the Israeli-Palestinian conflict that Palestinian terrorists hide behind civilian human shields. You may have seen the video in which Hamas member of the Palestinian Legislative Council, Fathi Hammad, boasted:
For the Palestinian people death became an industry at which women excel and so do all people on this land: the elderly excel, the Jihad fighters excel, and the children excel. Accordingly [Palestinians] created a human shield of women, children, the elderly and the Jihad fighters against the Zionist bombing machine, as if they were saying to the Zionist enemy: We desire Death, as you desire Life.
Even so, when a video surfaces of Palestinian terrorists firebombing Israeli Defense Forces while hiding behind journalists, you might expect the media to cover it; especially considering that the human shields in the incident are the colleagues and friends of the very reporters and editors ignoring the story. And yet… not a peep from the popular press.

This is not figurative. We're not talking about terrorists taking over a media building and using it as a meeting place, or launching rockets from nearby, or painting a phony "TV" on the hood of a car transporting terrorists, or even being a terrorist who also takes pictures and writes propaganda – all of which Hamas operatives do. We're talking about terrorists literally throwing firebombs while hiding behind journalists and using their bodies as shields. Human shields. Where's the coverage?
Posted by SC at 05:41 AM | Comments (3)
June 26, 2013
On Hezbollah, The Washington Post's Conspicuous Omission
Sherlock Holmes famously advised those who sought his deductive assistance to be alert to the curious incident of the dog that didn't bark in the night. A close relative to that complacent canine appears in The Washington Post's "Sunnis, Shiites clash in Lebanon; Fighting in seaside town shows entanglement in Syrian war is growing," June 19.
Post foreign desk correspondent Liz Sly's final paragraph reads: "Under the peace accord that ended Lebanon's 15-year civil war in 1990, Hezbollah is the only militia legally allowed to carry arms." A conspicuous omission, akin to the silent watchdog Holmes suspected of knowing an intruder.
Three U.N. Security Council resolutions, all subsequent to the agreement The Post mentions, call for Hezbollah's disarmament.
Resolutions 1559 (2004), 1680 (2006), and 1701 urge the Lebanese government to fully extend and exercise its sole and effective authority throughout the south and to "exert control over the use of force on its territory and from it." The Security Council aimed these measures at Hezbollah, the party obstructing Beirut's sole, effective authority and key extra-governmental armed force.
Resolution 1701 (2006), helped end that year's Hezbollah-Israeli war. It requires, among other things, the disarming of all non-governmental groups in Lebanon. Like resolutions 1559 and 1680 it focuses on Hezbollah, the one remaining private military group [text of resolution at bottom of U.N. press release].
Two years later, U.N. Secretary General Ban Ki-moon said "Hezbollah's maintenance of a paramilitary capacity poses a key challenge to the government's monopoly on the legitimate use of force," according to an Associated Press
report ("U.N. chief calls for Hezbollah disarmament," USA Today, April 24, 2008). Ban asserted "it is high time … for all parties concerned, inside and outside of Lebanon [meaning Hezbollah's Iranian and Syrian backers], to set aside this remaining vestige of the past."
Ban repeated his call during a 2012 visit to Beirut, only to have Hezbollah leader Sheik Hassan Nasrallah immediately reject it.
The Post generally identifies Hezbollah (the Iranian-founded, funded, armed and trained Shi'ite "Party of God") as Lebanon's dominant political and "military" party. It usually calls its gunmen "militants." It is one thing for the newspaper rarely to remind readers of Hezbollah's 1983 destruction of the U.S. Marine barracks and embassy in Lebanon, 1985 hijacking of TWA flight 847, reported involvement in the 2005 assassination of former Prime Minister Rafiq Hariri, or its U.S. government designation as a terrorist organization. It's quite another to state, without qualification, that "Hezbollah is the only militia legally allowed to carry arms." Curious, and conspicuous.
Posted by ER at 03:46 PM | Comments (1)
LA Times and Passé Propaganda on 'Jenin Massacre'
The debunked Palestinian claim of a massacre of "hundreds" is so passé, but that doesn't deter Los Angeles Times entertainment writer John Horn. In April 2002, Palestinian spokespeople alleged that hundreds were killed in the so-called "Jenin massacre."
But as early as May 2002, Palestinian officials admitted that 50-some Palestinians, not hundreds, were killed. Commemorating eight years since the "Jenin Massacre," the official WAFA Palestinian news agency referred to the dozens (not hundreds) killed:
The Palestinian assessment that dozens, not hundreds, were killed in Jenin in April 2002 is consistent with the findings of the United Nations and human rights groups.
How is it then, that in a review today of the film "The Attack," John Horn writes that protagonist Amin
travels to the Palestinian territories, where he visits Jenin in the West Bank (a site where Palestinians say the Israeli Defense Forces massacred hundreds of civilians). . . . (Emphasis added)
The Los Angeles Times itself reported back in August 2002 that the United Nations report on Jenin:
. . . set to be released today, says that 52 Palestinian deaths were confirmed by April 18 and that as many as half may have been civilian. It calls the allegation that up to 500 were killed "a figure that has not been substantiated," the diplomats said. Israel has reported 23 soldiers killed in the battle.

The U.N. findings mirror those of Human Rights Watch.
Perhaps fictional Palestinians in the fictional film "The Attack" say that the Israeli army massacred hundreds, but Horn makes no attempt to distinguish fiction from fact. Stay tuned for news about a correction.
Posted by TS at 05:42 AM | Comments (2)
June 25, 2013
CAMERA Students go on Annual Advocacy and Leadership Training Mission to Israel
CAMERA Fellows
Twenty three students from across the US and Canada are participating in CAMERA's annual advocacy and leadership training mission to Israel.
In an interview with JNS, CAMERA's Director of Student Programming Aviva Slomich states:
In our trip… students will visit top Israeli institutions and meet public relations experts to learn how to effectively communicate a message.

We will also take part in training sessions about media coverage and how to help promote sound reporting. In addition, the study tour includes meetings with journalists, policy makers, world-renowned academics, and government leaders.
Read all about the trip here and here.
Posted by at 01:48 PM | Comments (0)
June 20, 2013
Journalism-Style Reporting at AP
The AP published a series of photos yesterday, including the one below, of children in Hamas' Gaza summer camps. Note the caption:

A Palestinian youth takes part in military-style exercises run by Hamas during a scouting summer camp next to the border between Egypt and Rafah, southern Gaza Strip, Wednesday, June 19, 2013. (AP Photo/Adel Hana)
Military-style exercises, but not actually military exercise? Is that kind of like journalism-style reporting?
Posted by TS at 06:04 AM | Comments (1)
June 19, 2013
Where's the Coverage? Arabs the Occupiers, Colonizers of the Middle East, North Africa

You probably did not hear that "moderate" Palestinian Authority official Jibril Rajoub said that "All of Palestine - from the [Jordan] river to the [Mediterranean] sea – it's all occupied." This includes all of Israel. He made this statement in an interview on an Arabic sports channel, as translated by Palestinian Media Watch.
Very few news outlets reported this story. Only some of the Israeli press and specialized media found it deserving of coverage.
This is not an uncommon remark coming from a Palestinian official. They frequently deny Israel's right to exist (or even, if you look at Palestinian schoolbooks and maps, Israel's very existence). References to Jewish "occupation" are so common that, in a dog-bites-man way, the media could argue that Rajoub's statement is not news.
Using that logic, when someone claims that Arabs are the real occupiers, that should get front page coverage. But it doesn't.
Ryan Bellerose, a leader in the Canadian indigenous rights movement, Idle No More, and founder of Canadians for Accountability, a Native rights advocacy group, wrote an Op-Ed in the Toronto Sun:
To begin, though Palestinian propagandists love to characterize Zionism (that is, Jewish nationalism) and the re-establishment of Israel in 1948 as colonial enterprises, it is the Jews who are aboriginal to the Holy Land. Alone among other nations, Jews' language, history, culture and folklore were born and forged in the Holy Land. There is no statute of limitations on being indigenous. Accordingly, to claim the Jews are colonizers in the Holy Land delegitimizes all indigenous peoples because such attempts trivialize the unbreakable, maternal ties to the land that make us, like the Jews, indigenous.

In stark contrast, Arabs arrived to the Holy Land only in the seventh century, when Arabian armies colonized the Middle East.

[…]

Tellingly, Palestinians are silent with respect to the rights of indigenous peoples still dominated by Arab states from Morocco to Iraq.
Arabs are the colonizers, the occupiers, not the Jews. You won't hear that in most major news outlets. Bellerose continues:
I am offended that my people's cause appears to serve merely as a prop for Palestinian propaganda. For example, I have seen materials juxtaposing Native-American symbols — the feather, a symbol of peace — to AK-47 assault rifles, a symbol of Arab militantism. And yet, unlike most Palestinian nationalist groups across the board, Native rights movements seek to be peaceful and inclusive. Palestinian groups who are otherwise all too eager to wrap themselves in the indigenous mantle systematically ignore this crucial difference.

For too long, we Natives have let an uncompromising and reactionary Palestinian narrative substitute for facts. […] Natives cannot let themselves be used merely as ornamentation to often-damaging Palestinian propaganda.
The Jews are the indigenous people of Israel and the Arabs are occupiers and colonizers. That's certainly a man-bites-dog story and yet… Where's the coverage?
FYI:
Bellerose wrote before about the common experiences of his people and the Jews; how Jews are the indigenous people of Israel. That too got little media attention.
And… if Jibril Rajoub's name sounds familiar to you, it might be because he recently threatened to nuke Israel, but you wouldn't have heard much about that in mainstream news outlets either.
Posted by SC at 07:07 PM | Comments (1)
Guardian's Myopia Strikes LA Times
A post yesterday by my colleague, Adam Levick at CiF Watch, about the Guardian's myopic coverage of statements by Israeli politicians (Naftali Bennett, Danny Danon, Moshe Ya'alon) expressing skepticism about a two-state solution might just as well apply to the Los Angeles Times. Levick wrote about Harriet Sherwood's June 17 article:
. . . . Sherwood included no context about Palestinian views to balance her report – nothing about statements by Palestinian officials at odds with not only a two state deal, but to the existence of a Jewish state within any borders. While there are hundreds of examples available of Palestinian leaders advancing rhetoric fundamentally at odds with peace and co-existence which Sherwood could have cited, here's one mock Guardian headline which would accurately reflect a recent well-publicized example of Palestinian incitement and intransigence.

The story reflected in the fake headline above is based on a very real report by Palestinian Media Watch, and covered elsewhere in the media:



A official, Jibril Rajoub…praised the use of violence against Israel. During an interview on a Lebanese TV channel [on May 2], the host referred to "the negotiations game" with Israel, and Rajoub expressed the view that negotiations are held because the Palestinians lack military strength: "I swear that if we had a nuke, we'd have used it this very morning."
The Los Angeles Times, like the Guardian, completely ignored Rajoub's statement saying he'd use nukes against Israel if he had them. Nevertheless, it found space for a 800-plus word story yesterday about the statements by Bennett, Danon, and Ya'alon. Batsheva Sobelman and Maher Abukhater report that Bennett's:
comments are the latest in a series of remarks by members of Prime Minister Benjamin Netanyahu's government against the two-state solution, raising doubts about the prospects of peace talks the United States is trying to renew. . . .

But Saeb Erekat, the chief Palestinian negotiator, accused the Israeli government of intentionally undermining U.S. Secretary of State John F. Kerry's efforts to restart peace talks between Israel and the Palestinian Authority.

"These are not isolated statements but a reaffirmation of political platforms and radical beliefs," Erekat said of the spate of downbeat remarks. "Israel has officially declared the death of the two-state solution." . . .

Nabil abu Rudaineh, a spokesman for Palestinian Authority President Mahmoud Abbas, described the statements, particularly Bennett's, as "dangerous."

"These statements are not only a message to President Obama's administration, which is exerting nonstop efforts to revive the peace process, but also a clear rejection of efforts to save what could be saved," Abu Rudaineh said.
But Rajoub's incitement is not dangerous? The Palestinian Authority's honoring of three terrorists serving 166 life sentences do not raise doubts about the prospects of peace? And none of these incidents, what most Israelis consider "a clear rejection of efforts to save what could be saved" are worthy of Los Angeles Times coverage?
Whether you say "double standard" with a British or American accent, it means the same thing.
Posted by TS at 07:27 AM | Comments (2)
June 18, 2013
After Correction, NYT Repeats Gender Segregation Error
One month after the New York Times published a correction making clear that there is no coerced gender segregation on bus lines in ultra-Orthodox neighborhoods in Israel, the Times' Web site carries a Reuters article containing the identical error.
The May 11 (in print) correction about gender segregation, prompted by CAMERA staff, states:
The Reuters story, by Allyn Fisher-Ilan, entitled "Barbra Streisand raps Orthodox Jews' actions against Israeli women," errs:
A public bus system operating in some Israeli cities forces gender segregation in deference to ultra-Orthodox rabbis who have long wielded political power in the Jewish state.
CAMERA has requested corrections from both media outlets. Stay tuned for an update.
Posted by TS at 07:53 AM | Comments (0)
Ha'aretz Translators Can't Tell Jewish Agency from WZO
Ha'aretz's notorious English translators have blown it once again. Editors were compelled to print a correction today regarding a page-one headline and article, the latest instance of "Ha'aretz, Lost in Translation." The page-two correction reads:
There was a translation error on yesterday's front page: in the article, "The Jewish Agency Settlement Department's bloated budget," the department referred to belongs to the World Zionist Organization and not the Jewish Agency. We apologize for the mistake.
Here is yesterday's front-page with the erroneous headline and article:
The erroneous reference to the Jewish Agency, as opposed to the World Zionist Organization, also appeared on Ha'aretz's Facebook page and Twitter feed:
The text of the print edition article also erred, confusing the Jewish Agency for the World Zionist Organization:
The Jewish Agency Settlement Department's annual spending is several times higher than its original budget, Haaretz has learned. In recent years the government has transferred additional funds to the Settlement Department ranging from several dozen million shekels to hundreds of millions.

The department is funded and directed by the government, despite being formally part of the Jewish Agency. . . .
When Ha'aretz launched its new digital platforms last year, publisher Amos Schocken promised readers "accurate and comprehensive news coverage, analyses and commentary on Israel, the Middle East and the Jewish world."
Ha'aretz translators, who can't tell the Jewish Agency from the World Zionist Organization, do not deliver accurate coverage of the Jewish world, Israel or the Middle East. Rather than once again treating the symptom with a correction, isn't it high time that Ha'aretz get to the root of the problem by holding its translators accountable? If reporters are named (and shamed) in corrections when they err, why aren't translators?
Posted by TS at 04:04 AM | Comments (3)
June 16, 2013
BBC Watch Prompts Correction on Golan Site
BBC Watch, a CAMERA affiliate, has prompted a correction of a BBC caption (below) which had erroneously identified a tourist lookout in the Golan Heights as a military base.
In response to BBC Watch's communication with editors, BBC fixed the caption (below):
A few weeks ago, the International Herald Tribune corrected the identical error after CAMERA staff contacted editors.
June 17 Update: A reader named Avril comments below:
looks like a military post to me...since when do tourist aim guns from there? The BBC is a disgrace if it bows to Zionist pressures and lies such as this. Same picture, same soldiers, not a tourist in sight...do you think we are all stupid?
The "soldier" aiming the gun is a metal statue, as is clearly demonstrated in the following image.

Israelis youth play with a metal cutout of a soldier on an old army outpost on Mount Bental in the Golan Heights, Israel, July 27, 2012. Israelis and tourists are visiting the sight to look into Syria from Mount Bental. Syrian President Bashar al-Assad has warned that he could use chemical weapons if Syria is attacked by an external force. UPI/Debbie Hill
Avril, I will be visiting the tourist lookout next week. In honor of you, I will pose with the "soldier," whom, I guarantee you, will still be aiming his gun exactly as he is in the photo above. Yes, Zionist soldiers are that good.
June 30 Update, For Avril
Avril: I have returned from my visit to the Golan Heights and have confirmed that the Zionist "soldier" is still holding steady, with his gun at the ready in the very same position. That's me standing with him. (Photo by Zionist co-conspirator Gilead Ini)
Posted by TS at 07:02 AM | Comments (4)
IHT Corrects Palestine Terminology
The International Herald Tribune published the following print correction today on page 7. (It does not appear online.)
Because of an editing error, an item in the arts guide published June 8 should have said that the photographer Joseph Schweig immigrated to Palestine when it was under British rule, and not when it was governed by the Palestine Authority.
The erroneous June 8 item had stated:
Displaced Visions: Emigré Photographers of the 20th Century The Israel Museum. Through Sept. 29.

Expatriated, propelled into unfamiliar environments by choice or necessity, the 100 selected photographers illustrate in their works how their status and native culture affected their vision. On view are photos by Bill Brandt, Andre Kertesz, Tina Modotti, The New York School photographers, Man Ray, Robert Frank, Moholy-Nagy and Weegee, among others. Below, Shmuel Joseph Schweig's ''Grandmother and Grandchild on their Way to the Homeland, c. 1950.'' The Austrian-born photographer immigrated to the Palestine Authority in the 1920s.
Meanwhile, the New York Times, which publishes the International Herald Tribune, has yet to correct a related error. In a June 10 article about European Jews settling in Argentina in the 1890s, Simon Romero wrote:
Reports of their plight reached Buenos Aires and, eventually, Europe. Baron Maurice de Hirsch, a German-Jewish banker and philanthropist, bought land for the pioneers, establishing Moisés Ville as a precursor to a more ambitious colonization project with the aim of resettling Jews in places like Argentina, Canada, the Palestinian territories and the United States.
The term "Palestinian territories" came into use only in recent decades. In the late 1800s, and early 1900s, when efforts were under way to resettle Europe's Jews in Argentina, Canada and the United States, the Middle East land in question was Turkish-ruled Palestine. The Tribune, which published Romero's story June 11 on page 2, contains the accurate wording: ". . . establishing Moisés Ville as a precursor to a more ambitious colonization project with the aim of resettling Jews in places like Argentina, Canada, Palestine and the United States."
When it comes to precision on Palestine terminology, the Tribune outperforms its parent company, the New York Times.
Posted by TS at 06:18 AM | Comments (1)
June 13, 2013
Where's the Coverage? Israel to Build Housing in West Bank...for Palestinians

The Los Angeles Times just published an article, "Israel advancing large settlement construction plan":
As U.S. Secretary of State John F. Kerry is poised to return to the region, Israel is advancing a plan for a large-scale expansion of a West Bank settlement, according to Israeli media reports.

Plans for more than 600 housing units in the settlement of Itamar were recently submitted to authorities, the reports say. If completed, the new construction would significantly expand the settlement, which currently has about 1,200 residents.
If 600 housing units for Jews is worthy of coverage, why not even a mention of a plan to build nearly twice as many homes for Palestinian Arabs? Neither the LA Times nor any other major news outlet has covered an Israeli plan to develop hundreds of housing units for Arabs, on Israeli-controlled land in Area C. And it would not have taken a lot of investigating to find out about it. The Jerusalem Post reported last month, "J'lem plans 1,140 Palestinian homes near Jericho":
The Civil Administration of Judea and Samaria has deposited a plan for a large project of 1,140 Palestinian homes on Israeli state land in Area C of the West Bank near the city of Jericho.

The project, on 1,800 dunams of land, would provide a legal housing solution for Palestinians in that area living in illegal homes and unauthorized villages that are not properly connected to utilities, according to the civil administration.

It added that the plan was done "with the understanding" of the heads of the Palestinian villages and that the Palestinian Authority had also been involved in the plans.
Only the Israeli and Jewish press has covered this story.
In fact, at the very same time this story ran in the Jerusalem Post, The Economist published an error-ridden, biased article not only ignoring this plan for Israeli construction of legal housing for Palestinian Arabs on Israeli-controlled land but completely mischaracterizing the housing situation in Area C, casting a Palestinian attempt to take over land by erecting illegal structures as an Israeli land grab. Further, the British magazine refused even to correct in print the story's errors and editors scoffed at outraged readers, flouting the "Editors' Code of Practice".
Ari Briggs, the director of Regavim, a non-governmental organization (NGO) that tracks illegal Arab building, told JNS.org, "If a Jewish family puts up a patio on a house—anywhere in Israel—without a permit, municipal authorities can come into your house and get you to tear it down."
And if the patio is in a Jewish town in Israeli-controlled Area C, the Los Angeles Times, The Economist, and most other Western news outlets will report it; the United Nations, the European Union and dozens of NGOs will rush to condemn it. But when Israel plans to build hundreds of homes for Palestinian Arabs… Not a word. Silence. Where's the coverage?
Posted by SC at 07:14 AM | Comments (3)
June 12, 2013
Washington Post Shows Israel in Its Own Right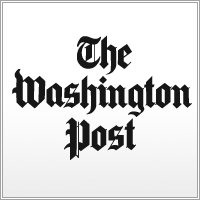 Not one but two articles in The Washington Post's print edition on June 12 let readers see Israel in its own right, not distorted by the filter of "the Palestinian narrative."
"Israeli leadership's outlook on Iranian vote remains dim; Concerns About Nuclear Policy; New president won't give up program, officials say" by Jerusalem Bureau Chief William Booth was a timely, straight-forward account. It spotlighted Israeli leaders' worries about Tehran's reportedly accelerating nuclear weapons
program.
"Israeli drivers ride the Waze craze, and so does Google" by Ruth Eglash and Booth, was a rare example of a business news feature that both reported breaking technological and commercial developments and shed light for American readers on a different
culture.
CAMERA has criticized Post coverage repeatedly for tending to filter news about Israel through the distorting "Palestinian narrative," It is noteworthy that neither of these articles did so. Instead, they kept to journalism's essential "who, what, when, where, why and how," properly leting Israeli developments stand on their own.

Posted by ER at 03:50 PM | Comments (1)
June 10, 2013
Rape Victim, Lost in Translation
Even rape victims aren't safe from Ha'aretz's English translators. In the latest "Ha'aretz, Lost in Translation," a June 6 print edition article about a judge who said "some girls enjoy rape" reported:
(The online article did not contain this wording.) Except the rape victim, a teenage girl, was not Palestinian. She was an Israeli Jew. The original Hebrew article did not make the false claim that the victim was Palestinian. The Hebrew states (CAMERA's translation):
Yeshaya, a judge emeritus of a district court in Tel Aviv, said this week during a hearing that "some girls enjoy rape." He was the head of an appeals committee on national security which was ruling on the appeal of a female youth, now 19, who was raped six years ago by four Palestinians near the Hizma checkpoint.
The victim's identity has no bearing on the judge's abhorrent statement. And this translation error is apparently not a false smear of Israel. Nevertheless, once again, Ha'aretz translators have illustrated their lack of professionalism, injecting completely false information disconnected both from reality as well as the original Hebrew article.
In a marketing letter sent to Ha'aretz readers last week, publisher Amos Schocken states:
We are committed to providing our readers in Israel and abroad with the most relevant and professional news, opinion and analyses. We have enlisted top-notch reporters, editors and writers, and have significantly expanded our unique, English-language coverage of the turbulent Middle East and the evolving Jewish Diaspora.
For good reason, Schocken does not even try to pretend that Ha'aretz translators are top notch. Time and again, Ha'aretz has been forced to correct the false English translations, which invariably whitewash Arab violence or other misdoings, or inject misinformation about Israel.
Stay tuned for an update about a correction.
For the Hebrew version of this post, please visit Presspectiva.
June 16 Update: Ha'aretz Corrects: Rape Victim was Israeli, Not Palestinian
Posted by TS at 02:43 AM | Comments (2)
June 09, 2013
CNN Romanticizes Islamic Jihad Soccer Player
Adam Kredo of the Washington Free Beacon reports:
CNN has come under fire for what critics say is a highly misleading Thursday story about a Palestinian soccer player who is boycotting Israel.

Critics said the sympathetic CNN profile of Palestinian soccer player Mahmoud Sarsak neglects to mention is that he is an admitted and active member of Palestinian Islamic Jihad (PIJ), a violent Muslim Brotherhood affiliate that carries out terror attacks against Israel.

CNN's story about Sarsak and his efforts to boycott a high-profile soccer tournament currently taking place in Israel were prominently featured on the front page of CNN's international edition.

Pro-Israel advocates and Jewish officials expressed outrage over what they said is CNN's efforts to whitewash Sarsak's violent background and erroneously portray his boycott as a successful international campaign against Israel.

"The reporter makes a romantic figure out of someone with ties to Islamic Jihad and shows zero skepticism about Sarsak's rendition of events," said Andrea Levin, director of the Committee for Accuracy in Middle East Reporting in America (CAMERA). "CNN shouldn't be in the business of whitewashing. Viewers need the whole story." . . .

Rather than note Sarsak's terrorist credentials near the beginning of the piece, CNN describes him as "a talented striker who had once been called up to the Palestinian national [soccer] team squad."

The article goes on to characterize the failed boycott campaign as highly successful and well received.

"The Israelis have accused Sarsak of having links with the extremist organization Islamic Jihad and of being involved in terrorist activities," CNN reporter James Montague writes.

However, Sarsak has admitted he is a PIJ member and has been featured extensively on the website of Islamic Jihad's Saraya, or military wing.
Posted by TS at 03:44 AM | Comments (1)
June 05, 2013
Where's the Coverage? Gaza Youth Flee TO Israel

CAMERA recently posted an article detailing the crimes committed by Palestinian prisoners held in Israel and the media's failure to report on them:
All too often, mainstream media outlets have whitewashed the terrorist acts and violent crimes of Palestinian prisoners by failing to mention the crimes at all or by falsely minimizing the degree of violence. In some cases, media outlets euphemistically refer to prisoners incarcerated since before 1994 as "political prisoners," covering up the atrocities they carried out. CAMERA is the first to publish a detailed list, obtained from Israel's Ministry of Justice, of 118 pre-Oslo Palestinian prisoners, including their names and violent crimes.
So that's one story not getting coverage. On the other hand, Ha'aretz, a newspaper that Commentary Magazine describes as having an "adversarial stance toward Israel," recently portrayed conditions in Israeli prisons as "extremely harsh," contending that even minors are "held in isolation illegally in dark, damp, bug-filled cells."
Surprising, then, that Al Monitor reports young men from Gaza are fleeing TO Israel, seeking the opportunities available in the Jewish state. Yes, fleeing to Israel, even knowing that they might be apprehended and detained. The news outlet reports on one youth and his friends:
The teens started the journey by crossing the eastern Gaza border in an early morning in February Abu Huzayen cannot precisely recall. They walked for more than a kilometer into Israel, thinking that they had successfully made it across, before being spotted by Israeli troops, who hastily detained them.

"When the Israeli soldier was handcuffing me, I was still happy that I would be able to start a new phase of my life away from my miserable life here," Abu Huzayen recalled.

The four friends were kept for two days at the Israeli prison in Beersheba before they were transferred to Ofer prison, to the west of Ramallah. They spent three months there before being released less than a month ago, according to Abu Huzayen.

[…]

"It was a good experience. I enjoyed my time there, having a comfortable life and good labor," Abu Huzayen noted.

The inmates would be woken up at 7 a.m. and then taken to their workplace, located near the reformatory. Their job was to sort restaurant items into boxes. For each box made, they were paid roughly $5. After work, at 1 p.m., the teens would return to their rooms and watch television.

[…]

Although Abu Huzayen was happy to be released, he is eager to attempt crossing the border once again.

"At the reformatory, I used to eat good food, make good money and receive good treatment. I need nothing more from this world."
Now there's a story you haven't seen in the New York Times, Washington Post, Los Angeles Times, ABC, CBS, NBC, CNN, NPR, etc. Or Ha'aretz.
Palestinian youth fleeing TO Israel… Where's the coverage?
Posted by SC at 05:09 PM | Comments (0)
June 04, 2013
Malcolm Lowe Highlights Church of Scotland's Anti-Zionism
New Testament Scholar Malcolm Lowe, a resident of Jerusalem, has been keeping tabs on the anti-Zionist leanings of Palestinian Christians for quite some time.
In a recent piece published in the Gatestone Institute, Lowe turns his attention to the Church of Scotland. In a piece published on June 4, Lowe dismantles (or rather, demolishes) The Inheritance of Abraham?, an ugly, supersessionist diatribe issued by the denomination last month.
After engaging the text on theological and scriptural grounds, Lowe also addresses other problems with the text. He writes:
The Inheritance of Abraham? only makes a pretence of being a theological document; its real purpose is to mobilize Scots for a series of political aims. Apart from some window-dressing, such as rejection of anti-Semitism and terrorism and admitting "that Israel is a country which is recognised within the international community of States," all of the Kirk's demands could have been written in Ramallah by the Palestinian Authority. Many of them consist of urging "the UK Government and the European Union" to do something. Here the Kirk is deluding itself. Whether in the UK or in Europe, today governments pay no attention whatsoever to the opinion of churches.

The Kirk's aims also include demands that ignore reality. It claims, for instance, that "the current situation is characterised by an inequality in power and therefore reconciliation can only be possible if the Israeli military occupation of the West Bank and East Jerusalem, and the blockade of Gaza, are ended." Then it urges "the UK Government and the European Union to use pressure to stop further expansion of in Israeli settlements and remove existing illegal settlements in the Occupied West Bank" ("of in" as in the original).

There might seem to be an oddity here: "East Jerusalem" is missing in the second sentence. But actually it makes no difference. The large new Israeli housing estates that have been built in Jerusalem since 1967 are not in East Jerusalem but in the north and south of Jerusalem in what was previously the West Bank of the Hashemite Kingdom of Jordan. This is because Jerusalem lies on a mountain ridge that runs from north to south, so there is room for expansion only in those directions. Like most people outside Israel, the Kirk has no idea of the geographic reality because of the misleading chatter in the media about "Jewish settlements in East Jerusalem."

Anyway, the upshot is that the Kirk demands the removal of 40% of the Jewish population of Jerusalem, namely, the Jews who now live north and south of the ceasefire lines of 1949-1967. In other words, the Jewish majority in Jerusalem, which has existed for about 150 years, should be changed instantaneously into an Arab majority.

Obviously, not just Israel, but also no European or US government, could take that demand seriously. For some two decades now, the tacit understanding of those governments has been that Israel and the Palestinians should agree on land swaps that give the Palestinians the same amount of territory, but place all but scattered smaller Jewish settlements within the final borders of Israel. In April 2013, the Arab League itself indicated its openness to the idea of land swaps. So the Kirk has aligned itself with those Palestinian hardliners who are furious with the Arab League's demonstration of flexibility.
Posted by dvz at 01:15 PM | Comments (0)
June 03, 2013
Iran Agent Morris Habitually Indulged by C-SPAN
James Morris reporting for Iran's state-run Press TV
Iran's Press TV spews anti-American propaganda directed by the country's fanatical Islamist leaders. To them, America remains "the great satan," and Israel, which they vow to annihilate, the "little satan." James Morris' involvement with Press TV includes these reports which can be viewed here and here.
C-SPAN's daily three-hour call-in show Washington Journal almost always has the welcome mat out for anti-Israel, antisemitic polemist James Morris (not to be confused with the famous opera singer of the same name). CAMERA has been tracking Morris' 65 C-SPAN phone-ins since his Dec. 13, 2008 call in which he accuses Chabad Lubavitch, an utterly non-aggressive, Orthodox Jewish movement, of a blood libel and implies that the terrorist murders – the victims were tortured first – of six people in 2008 at the Mumbai Chabad Center was justified; falsely alleges that Israel oppressed Palestinian Arabs; and blames the Sept. 11, 2001 terrorist attacks on U.S. support of Israel, when bin Laden's primary objective has been expulsion of the United States and the West from Arab lands; and praises Iran's Press TV. C-SPAN's host and guest ignored all this (Washington Journal hosts almost always indulge Morris, allowing him to exceed the "one-call-per-30-days" rule and ignoring his occasional and obvious fake accents).
Morris' most recent (May 27, 2013) phone-in, giving his name as "Tony," occurred during a segment whose topic was "Employment for returning veterans." In it he freely defamed Israel and U.S. Senator John McCain (Ariz.), former Republican Party nominee for the presidency.
Among Morris' calls propagandizing for Iran's leaders (which include defamation of America and Israel) are those from Sep. 19, 2012; Aug. 11, 2012; Mar. 9, 2012; and Jan. 10, 2012 that can be viewed here, here, here, and here.
C-SPAN's Co-CEOs are Susan Swain (sswain@c-span.org) and Rob Kennedy (rkennedy@c-span.org). C-SPAN can be contacted at 202-737-3220, 877-662-7726, journal@c-span.org, viewer@c-span.org., twitter.com@cspanwj, facebook.com/CSPAN.
Posted by MK at 03:29 PM | Comments (0)