« Where's the Coverage? As It Goes With Israel, So Will It Go With All Of Us | Main | Imagine a Boston Bombing Every Week »
April 25, 2013
USA Today Spotlights Boston Marathon Suspects' Mosque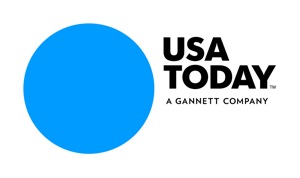 Much follow-up news coverage of Boston Marathon bombing suspects Tamerlan and Dzohkar Tsarnaev was, perhaps by necessity, repetitive. Many articles reported on those wounded by the blast, the brothers' family members and the status of the investigation.
But USA Today's April 24 feature, "Mosque that brothers visited tied to radicals; Older suspect was at odds with 'moderate' theology, official claims" broke new ground. Reporter Oren Dorell noted that "several people who attended the Islamic Society of Boston mosque in Cambridge, Mass., have been investigated in terrorism cases. … Its sister mosque in Boston, the Islamic Society of Boston Cultural Center, has invited guests who have defended terrorism suspects." (The online version is somewhat longer than the print article.)
These guests include, according to USA Today, Abdulrahman Alamoudi, "who signed the articles of incorporation as the Cambridge mosque's president, [and] was sentence to 23 years in federal court in 2004 for his role in a Libyan assassination plot against then-Saudi Crown Prince Abdullah."
Also: Tarek Mehanna, sentenced in 2012 to 17 years in prison for conspiring to aid al-Qaeda; Ahman Abousamra, wanted as Mehanna's co-conspirator; Aafia Siddiqui, serving 86 years after conviction in 2010 for planning a chemical attack in New York City; and Jamal Badawi, an unindicted co-conspirator in the 2007 Holy Land Foundation terrorism case, in which five men were convicted at retrial of raising more than $12 million for Hamas.
Spotlighting an important part of follow-up coverage of the bombing many other major news media had not yet reported, USA Today more fully informed readers and did so without pulling linguistic punches. The newspaper refers in its own words to "terrorism suspects," "terrorist activity" and "terrorism cases" without sanitizing euphemisms.
Posted by ER at April 25, 2013 03:01 PM
Comments
Guidelines for posting
This is a moderated blog. We will not post comments that include racism, bigotry, threats, or factually inaccurate material.
Post a comment