« In Ha'aretz Ethiopian Contraception Story, Another Problematic Headline | Main
January 30, 2013
Yahoo Runs Deceiving Photo with Reuters Article
A Reuters article was posted today on yahoo.com,with the headline"Israel Hits Target in Syria Border Area: Sources" under which was posted a large photo of children carrying a dead body. The Israeli strike was on a Syrian convoy transferring weapons to the Hezbollah terrorist group in Lebanon. And the photo, in fact, had no connection whatsoever to the article about the Israeli strike.
We traced the origin of the photo. It was taken by a Reuters stringer on Jan. 25, 2012 and it showed children carrying the body of a friend killed by shelling during heavy fighting between the Free Syrian Army and the forces of Syrian President Bashar al Assad in the Jobar district of Damascus. Here is the screen capture of the article, as it appeared around noon, Jan. 30, 2013 on Yahoo's news site.
The question is which editor at Yahoo made the decision to run an old photo of an unrelated death to falsely insinuate that Israelis were responsible for the death ofthe child? It represents journalistic bias at its worst.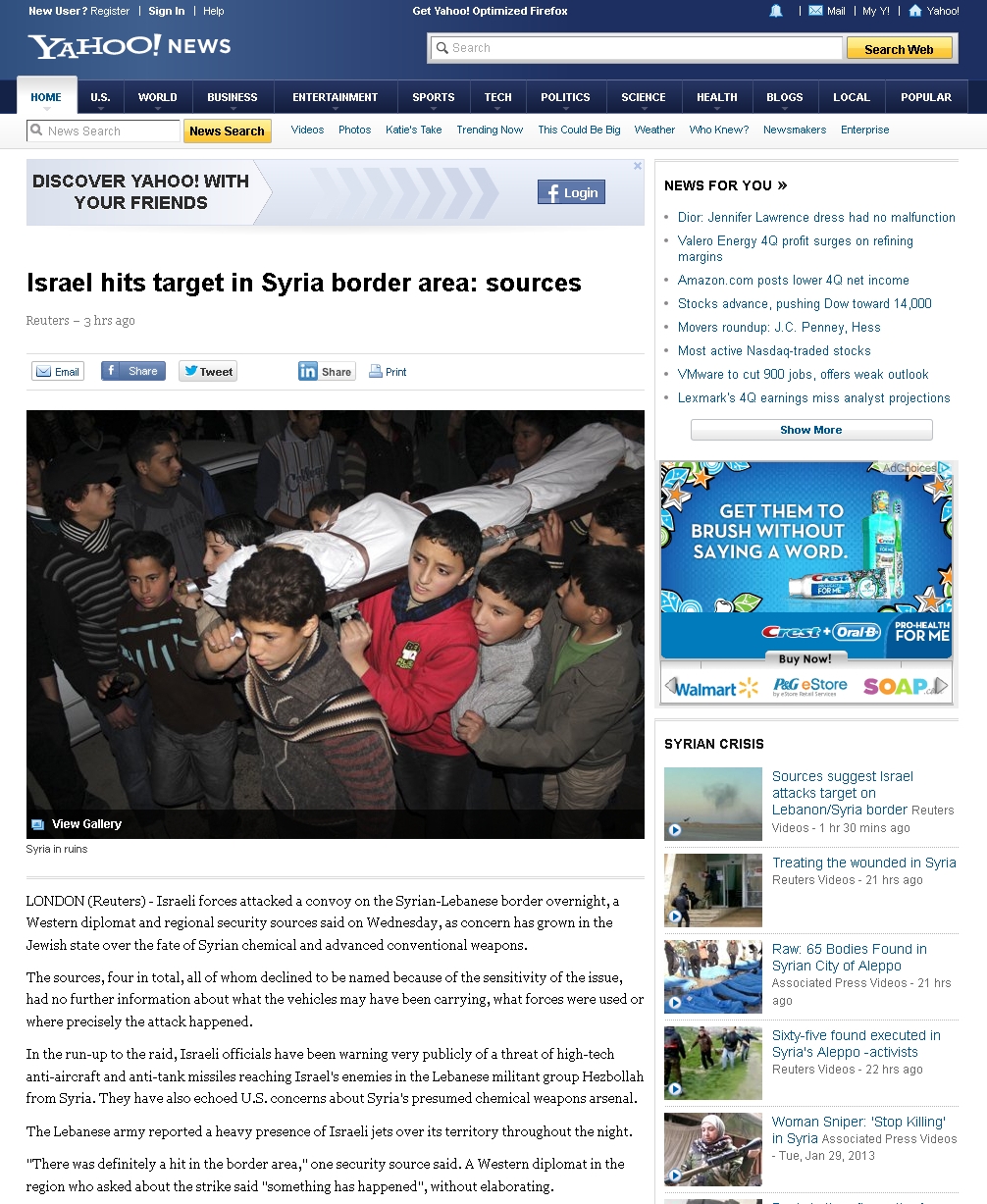 Posted by RH at January 30, 2013 05:38 PM
Comments
Guidelines for posting
This is a moderated blog. We will not post comments that include racism, bigotry, threats, or factually inaccurate material.
Post a comment