« EoZ: Hamas "Opening Gates of Hell" Count | Main | The "Diversity" of New York Times Op-Ed Page »
November 16, 2012
Do Copts Have a Future in Egypt?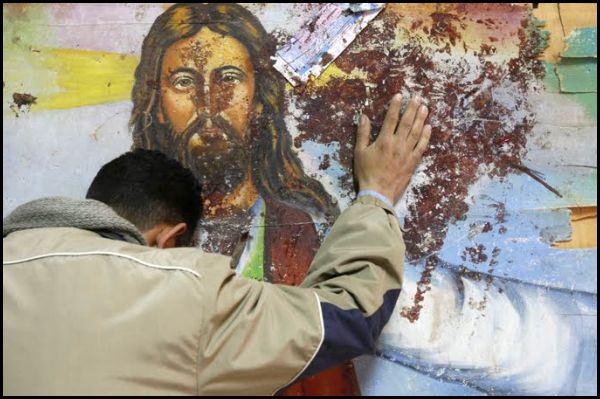 Coptic rights activist Michael Armanious reports at his blog, The New Egypt, that the day after the Coptic Church elected a new pope on Nov. 4, 2012, a few hundred Salafists attacked property belonging to a church in Shubra El-Kheima. The attack was precipitated by a rumor that Copts were building a church.
In his most recent blog entry, Armanious documents the legal and ideological obstacles to church construction in Egypt and goes onto report how prominent journalists are calling on the Muslim Brotherhood to be honest and admit that there is no room for Christians in the country. Armanious writes:
Amr Adeeb [a prominent Egyptian journalist] asked the Muslim leaders stop lying and to be transparent and tell the Copts that they are no longer welcome in their home land, so they can get ready to leave Egypt.

Think for a moment and let this sink in.

Prominent journalists and intellectuals are encouraging Coptic Christians to flee their homeland to avoid further Islamist oppression.

Do Copts have a future in their homeland?

Posted by dvz at November 16, 2012 03:59 PM
Comments
Guidelines for posting
This is a moderated blog. We will not post comments that include racism, bigotry, threats, or factually inaccurate material.
Post a comment