« Brother of Toulouse Killer: Incitement Matters | Main | Where's the Coverage? – The Truth About Hamas »
November 13, 2012
Ma'an Transforms Slain Hamas Fighter into 'Man'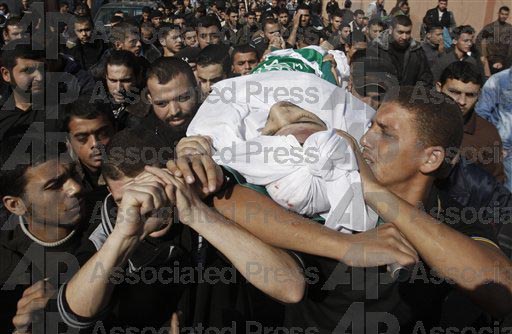 Palestinian mourners carry the body of Hamas militant Mohammed Quno during his funeral in Gaza City today (AP photo by Hatem Moussa)
Taking a page out of the Los Angeles Times' playbook, today it's the Palestinian Ma'an News Agency which identifies a Hamas fatality as simply a "man." Here is a screen capture of much of the Ma'an article as it currently appears: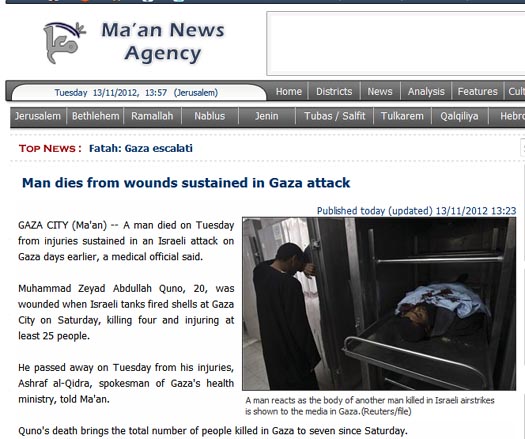 But Muhammad Zeyad Abdullah Quno is not just a "man," or an innocent civilian bystander. Hamas has already claimed him as one of their fighters, praising him for his "long bright path of jihad, hard work, struggle and sacrifice."
AP has already reported that today's Palestinian fatality is a "Gaza militant." Will Ma'an get with the program?
Posted by TS at November 13, 2012 07:03 AM
Comments
Guidelines for posting
This is a moderated blog. We will not post comments that include racism, bigotry, threats, or factually inaccurate material.
Post a comment