« Guardian Editor Defends Hamas "Resistance" | Main | Washington Post Cites CAMERA on Photo Bias »
November 25, 2012
CAMERA Op-Ed: AFP Accomplice to Hamas Lie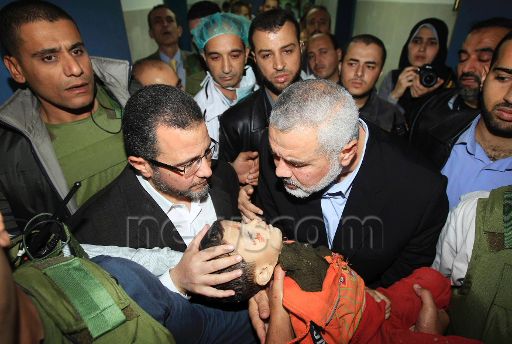 Reuters commendably corrected its erroneous caption blaming Israel for this boy's death. AFP, on the other hand, refused to correct (Reuters)
CAMERA's Tamar Sternthal writes in the Times of Israel:
[F]or Hamas, there's more than one way to exploit foreign media, and AFP has proven to be especially pliable. . . .

AFP alone did not respond to direct calls to correct or otherwise address the egregious misinformation. AFP Jerusalem bureau chief Philippe Agret and photo editor Marco Longari did not lift a finger to correct the record even when they were informed that the Telegraph reported that "experts from the Palestinian Centre for Human Rights who visited the site on Saturday said they believed that the explosion was caused by a Palestinian rocket." . . .

Mahmud Hams and his colleagues may not have served willingly as Hamas' human shields Tuesday night. But his editors, Agret and Longari, who refuse to clarify that Hamas apparently killed the child, serve as Hamas accomplices in its propaganda war against Israel.
Posted by TS at November 25, 2012 01:39 AM
Comments
Guidelines for posting
This is a moderated blog. We will not post comments that include racism, bigotry, threats, or factually inaccurate material.
Post a comment