« Texas Pastor Jokes With Morsi | Main | The Atlantic and Wolfensohn's Strawberries »
October 09, 2012
LA Times Misleads About Hamas in Bank Hacking Story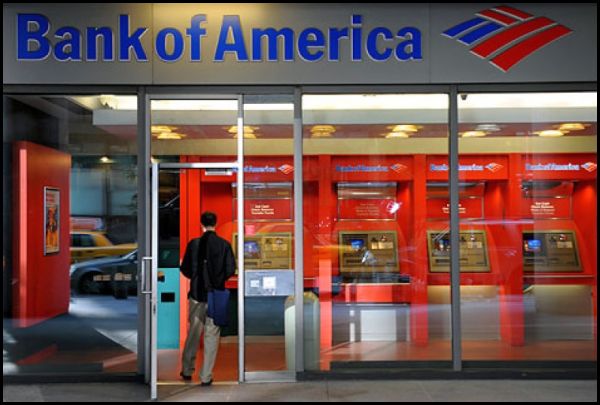 Bank of America was one of several American financial institutions attacked by a group identifying itself as the Izz ad-Din al-Qassam Cyber Fighters
A Los Angeles Time article about a Middle Eastern hacker attack on American banks whitewashes Hamas. E. Scott Reckard, Andrew Tangel and Jim Puzzanghera report:
The attacks on banks began last week on the largest institutions in the country: JPMorgan Chase, Citigroup and Bank of America. They spread to Wells Fargo on Tuesday and U.S. Bank on Wednesday. Another attack has been threatened against PNC Financial Services on Thursday.

The U.S. government and banks have been working feverishly to learn more about the attackers. A financial executive not authorized to speak publicly described a "war room" where bankers were coordinating efforts with the Department of Homeland Security.

Izz ad-Din al-Qassam is the name of the military wing of Hamas, the political party that governs the Gaza Strip. Experts say the attacks appear to have originated from the Middle East, thought it isn't clear who is behind them or the motivation. (Emphasis added.)
But Hamas isn't merely "the political party that governs the Gaza Strip." It's also been designated as a terror organization by American (as well as European and Israeli) authorities.
Hamas' designation as a terror group is more than slightly relevant to a story about shadowy Middle Eastern hackers named after a wing of Hamas. Why in the world would the Times withhold this critical information from American readers?
Posted by TS at October 9, 2012 04:54 AM
Comments
Guidelines for posting
This is a moderated blog. We will not post comments that include racism, bigotry, threats, or factually inaccurate material.
Post a comment