« The AP Spy Story Decoded | Main | Washington Post Columnist Issues Timely Challenge »
August 08, 2012
"Meet Taner Akcam, Anti-Denialist"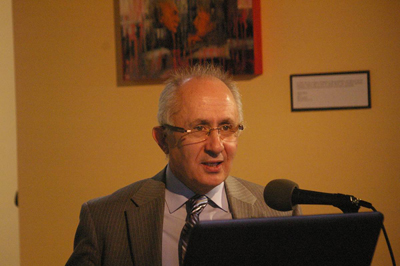 CAMERA's Christian Media Analyst Dexter Van Zile's article, "Meet Taner Akcam, Anti-Denialist", published in The New English Review states:
Turkish Prime Minister Recep Erdogan has a problem.

His name is Taner Akcam.

Akcam, a native of Turkey who currently teaches history at Clark University in Worcester, Mass., is calling on Erdogan and the government he leads to acknowledge the crimes perpetrated against Armenians and other minority populations in the early 1900s by the Committee for Union and Progress (or "Young Turks�) in its effort to create a homogenous Turkish state from the ashes of the Ottoman Empire.
Read the entire article here.
Posted by at August 8, 2012 11:11 AM
Comments
Guidelines for posting
This is a moderated blog. We will not post comments that include racism, bigotry, threats, or factually inaccurate material.
Post a comment