« Hidden in Translation: Robert Mackey Comes to Ahmadinejad's Aid | Main | Why Did Ha'aretz Bury Fogels' Funeral? »
April 18, 2012
Where's the Coverage? State-Sanctioned Police Brutality in the Middle East

Unless you've been living under a rock -- and even if you have been living under a rock in Israel -- you have heard of Lt. Colonel Shalom Eisner, recently dismissed from his post after a video showed him striking a Danish anti-Israel protester. There has certainly been a media firestorm over this event. In Maariv, Ben Dror Yemini writes:
Dear readers, we have gone mad. We have simply gone mad. Because there are also facts. And they too deserve respect.
The Danish ambassador has asked the Israeli authorities for an explanation of the incident. One wonders how the Danish authorities would seek explain this nearly 10-minute video of Copenhagen police clubbing protesters.
The truth is there can be no comparison between the isolated events on Route 90 near Jericho and the regular police policies in Bahrain…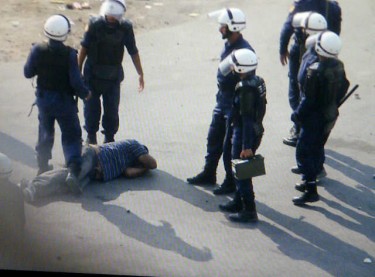 Egypt…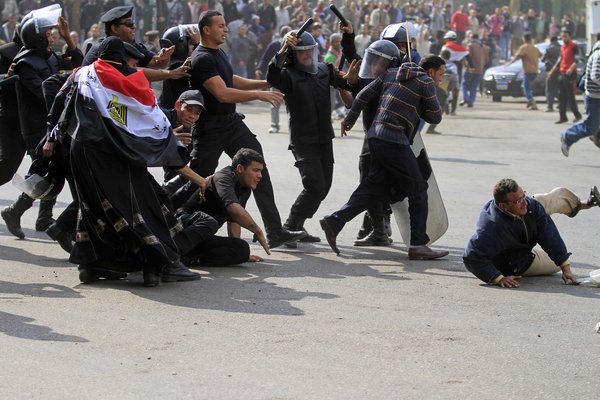 Iran…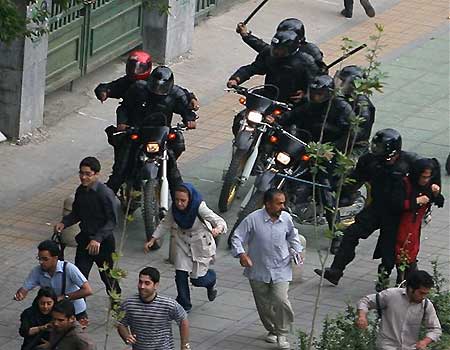 Morroco…
The Palestinian Authority…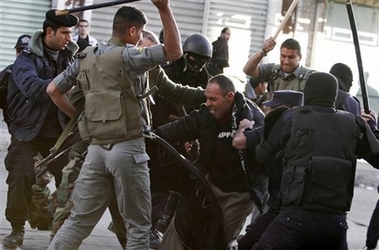 Gaza under Hamas…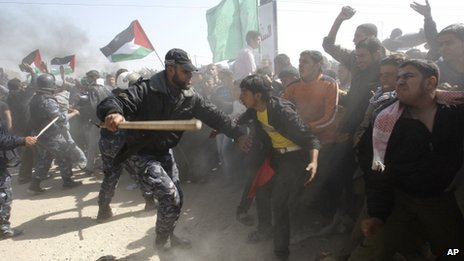 …and in many other places.
Where is the outrage over these brutal policies? Where is the media firestorm these events deserve? Where's the coverage?
Posted by SC at April 18, 2012 10:26 PM
Comments
In fairness there has been a fair bit of coverage of the police brutality in Egypt even if it was at times problematic (e.g. failing to address the violence directed at Christians) but elsewhere the observation is correct.
The refusal (as with the controversy over the rifle butting incident) to accept that these supposedly "peaceful" demonstrations (as with the weekly riots at Bil'in) are typically intended to cause confrontation with the Israeli authorities (usually with propagandistic intent), and the fact that stories are so often stripped of proper context (as if the region isn't truly in the grip of conflict) aids the demonisation of Israel.
Posted by: Rob Harris at April 19, 2012 11:53 AM
Guidelines for posting
This is a moderated blog. We will not post comments that include racism, bigotry, threats, or factually inaccurate material.
Post a comment